Patient-Centered Design Online
Publication of Institute for Patient-Centered Design, Inc.
Greetings!



Institute for Patient-Centered Design, Inc. (the Institute) is proud to bring you updates this summer on our progress as advocates of patient empowerment through design. We have seen tremendous growth this year as we further develop our programs to promote an improvement in the patient experience both in the healthcare system and in our communities. Please read further for specific project updates. We welcome your questions, and feedback as we collaborate on environments for health and wellness.

The Patient Empowered Room Design Competition

The Institute is pleased to announce the top three winning submissions in the Patient Empowered Room Design Competition. In random order, our winning teams are: in.design, inc.; Kahler Slater; and Mitchell Associates. First, second, and third place awards will be announced during the 2012 Patient-Centered Design Reception, held on November 3, 2012 at the 2012 Healthcare Design Conference in Phoenix, Arizona.

We received a number of wonderful design solutions that are worthy of recognition. These submissions will be displayed during our events at the 2012 Healthcare Design Conference.
A Lesson From Patients, written by Tammy Smith Thompson, NCARB, EDAC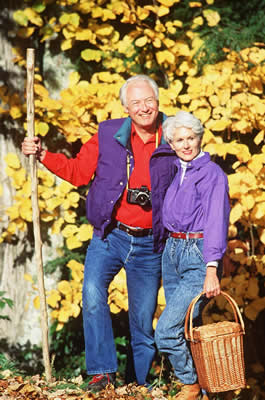 As the Institute continues to expand its reach, I have been fortunate to participate in a number of opportunities in which I have learned from patients. Earlier this year, I attended "Hospitals and Communities Moving Forward with Patient- and Family-Centered Care: An Intensive Training Seminar" hosted by the Institute for Patient- and Family-Centered Care (IPFCC). This seminar, which is offered twice per year in various locations, was designed on a smaller scale than IPFCC's annual international conference. With about 300 attendees, this seminar is the ideal environment for its participants (comprised of healthcare executives, senior leadership and other administrators, clinicians, healthcare professionals, consultants, innovators, patient and family leaders, patient experience specialists and other stakeholders in the healthcare system) to engage in meaningful dialogue on the improvement of the patient and family experience from a wide range of perspectives.
As a patient advocate, I was particularly moved by a session entitled "Learning from Patient and Family Stories." This plenary session enabled all seminar participants to listen to a diverse cross section of personal accounts by patients and their families of memorable healthcare experiences. I thought the stories were invaluable, particularly for professionals who are in a position to make decisions that influence the patient experience, but may not have regular access to patients in order to learn firsthand about their needs. With representatives from many different organizations and professions in the room (including over 100 nurses, 25 physicians, 40 patients and family members from 100 organizations across the U.S and abroad), I am certain that the messages taken away from this session were quite diverse. I left with the following messages from their stories:
1. Patients want to be treated as individuals, with consideration of who they are outside of the medical conditions that bring them in for treatment. Whether a newlywed, a business professional, a mother or grandparent, the patients made it clear that the normalcy of their lives mattered. They wanted the caregivers to respond not only to their medical conditions, but also to their personalities that make them individuals, not numbers. One patient felt most comfortable when she was able to bring her work in during treatments.
2. Patients were equally, if not even more concerned about the family members who were their partners in care. They wanted these important team members to be well-informed, comfortable, and treated with respect. When reflecting on the kindness shown to his new bride, one patient remarked, "I knew that I was dealing with people who were not just looking after me, but the 'rest of me'."
3. Patients appreciate due diligence performed not only by front line medical staff, but also from other staff members who may have an impact on their care. In the words of a patient, "When you pick up that file, it is just as important as when the surgeon picks up the scalpel, because until you do your job, he can't do his[job]."
These messages have been echoed in my interviews with patients and participation in patient focus groups. Later this year, we will have the opportunity to explore design strategies for engaging patients and their families. Our Patient Experience Simulation Lab, which will be introduced at the 2012 Healthcare Design Conference, will enable patients and patient advocates, clinicians, other healthcare stakeholders and designers to gather in small groups inside a full-scale model of an inpatient room to discuss common design decisions that create obstacles for patients and to brainstorm for solutions. We hope you will join us for this exciting learning experience. In the meantime, let's all keep our eyes and ears open for the opportunity to learn from patients and their families!
Letter from a Patient: Provisions for Patients in Overcrowded Emergency Departments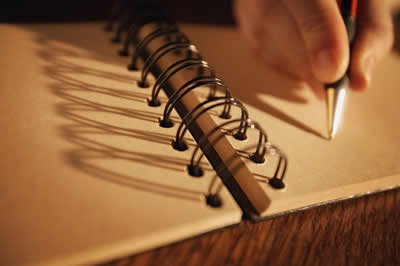 What can be done about hospitals lining the halls in the emergency room with waiting patients in beds? This affects privacy in so many ways.
Dear Minnie,
This is a common concern when Emergency Departments' (ED) volumes exceed the number of patients for which they were planned. It can also occur when patients are waiting to be transported to other departments, such as imaging, or waiting for admission on an inpatient unit. Below, we have republished a letter from May 2011, which highlights an effective solution in place by some healthcare facilities called a "Preadmission Center." In addition, this type of overcrowding can be addressed through operational procedures to improve ED throughput, such as the use of 23-hour specialty clinics (discussed in Issue 5 of Patient-Centered Design Online), and urgent care facilities to treat non-emergencies. The Affordable Care Act, recently upheld by the U.S. Supreme Court, may also offer relief to overcrowded EDs by making provisions for the currently uninsured population to have access to primary care, thereby reducing the use of the ED for primary care needs.
Republished Letter from a Patient, Issue 13, Patient-Centered Design Online
Dear Institute for Patient-Centered Design,
Last month, I was seen in the emergency department [ED] for a problem that required admission to the hospital. I am a healthcare architect; so, I was pleased to see that accommodations were in place to move me from my private ED room into a private bay in what was called the "Preadmissions Center" and considered an extension of the ED. I waited in this space, which was separated, by walls on three sides and a curtain in the front, from other patient spaces. There, a nurse monitored my condition and completed preadmission paperwork. Ironically, she told me that my room was ready; but, my equipment was not. Since the monitoring equipment that was connected to me belonged to the ED, they were required to hold me in this space until there was a monitor available in my destination unit. I waited there for a few hours with a family member until my inpatient room and equipment were ready. I must say that this was a much better alternative to waiting in a corridor, which I've done in the past.
-Anonymous
Dear Patient,
Thank you for sharing your experience. We often hear from patients that they want to feel like the facilities treating them are prepared for them. Yours is a prime example that patients do not necessarily mind waiting for a room or even equipment to become available, as long as they are not treated like "afterthoughts" in the process. Having a private space to wait for admission processing is essential. For emergency departments that see a high volume of patients, the "Preadmission Center" that you describe offers an alternative to open waiting spaces for patients whose treatment has already started. Some planners may not consider the fact that many patients awaiting admissions from the ED have already been gowned, medicated or connected to equipment to start their treatment. These patients do not wish to be placed "on display" in public or open patient areas. Ideally, patients would experience minimal transfers in order to streamline care and reduce the potential of medical error. A private preadmission "lobby" is surely a welcomed option to patient holding in a corridor or other public space. Thank you for bringing this real life experience to the attention of designers.
Register now for the 2012 Healthcare Design Conference!
2012 HEALTHCARE DESIGN Conference
November 3 - 6, 2012 | Phoenix, AZ
We are proud to continue our association with the HEALTHCARE DESIGN Conference! This annual event engages the leaders in healthcare facility design on the most current, innovative, and evidence-based advances in the field. This year, we will hold a special workshop entitled "Patient Experience Simulation Lab" as well as the Second Annual Patient-Centered Design Reception. Please register now at www.healthcaredesignconference.com.
Second Annual Patient-Centered Design Reception
Saturday, November 3, 2012; 7:30 p.m.- 9:30 p.m.
Please join us on opening night of the 2012 Healthcare Design Conference for the Second Annual Patient-Centered Design Reception. Inspired by The Patient Empowered Room design competition (held April through June 2012), a full-scale model of The Patient Empowered Room will be introduced to conference attendees on site at the Phoenix Convention Center. Conference participants are invited to join us for dinner as we showcase the patient room model and network with our team of patient-centered design volunteers and experts, along with other leaders in the field. The top three designs submissions selected from The Patient Empowerment Room design competition will be awarded during this reception. Attendees may receive AIA and EDAC credit for participation. Sessions are filling up quickly! Please select your session when you register for the conference at www.healthcaredesignconference.com.
Patient Experience Simulation Lab (Sessions will run continuously)
Saturday, November 3, 2012, 1:00 p.m. - Tuesday, November 6, 2012,10:30 a.m.

Created by Institute for Patient-Centered Design, Inc., the Patient Experience Simulation Lab is a unique workshop established to present realistic patient scenarios to demonstrate the importance of patient-centered design. This workshop will take place inside a full-scale model of an inpatient room. Participants will experience this environment from the perspectives of the end users, each having the opportunity to move about the space assuming the role of the patient or family member in a pre-determined scenario. During this process, attendees will collaborate with other participants to identify critical design considerations and to discuss new ideas. In collaboration with The Center for Health Design, Institute for Patient-Centered Design, Inc. will conduct multiple 90-minute sessions each day of the conference to enable participants to contribute to ongoing research that will result in new evidence-based design tools for patient room design. You may purchase a ticket for this event (which includes dinner) through your conference registration. To purchase additional seats for unregistered attendees, please visit
www.patientcentereddesign.org/hcd12
.
SPONSORS:
Calendar of Events
September & October
Resolving Design, Facility & Financial Conflicts, a seminar co-hosted by IFMA Health Care Institute
Boston (Sep. 20), San Francisco (Sep. 26), Atlanta (Oct. 9), Dallas (Oct. 11), Denver (Oct TBA)
October 1-4, 2012
Hospitals and Communities Moving Forward with Patient-and Family-Centered Care: An Intensive Training Seminar
Ann Arbor
October 12, 2012
Proposals due for the Academy of Architecture for Health Foundation Grant
November 3-6, 2012
2012 Healthcare Design Conference
Phoenix
www.healthcaredesignconference.com
As a courtesy to our readers, we have listed information about upcoming events and links to related websites for more details. This does not necessarily constitute a relationship between Institute for Patient-Centered Design and any of the websites, events or organizations listed. Nor does this represent an endorsement or guarantee of any kind. While we strive to keep such information updated, we make no legal or otherwise binding commitment to do so. We do not guarantee any of the information on the websites listed. Nor do we guarantee the events themselves.
Congratulations to our Featured Design Innovators
The GE Adventure Series
by GE Healthcare received the 2012 Gold Edison Award in the Health & Wellness Category. GE Healthcare was
featured in an article entitled "Innovation Meets Patients' Needs" (
Issue 15
of Patient-Centered Design Online) for its patient-centric design solutions. Lawrence Murphy (Murf), Chief Global Designer for GE Healthcare, is also a juror for the 2012 Patient Empowered Room Design Competition. You may meet Murf during the
2012 Patient-Centered Design Reception
on November 3, 2012 at Healthcare Design. For more information on the Adventure Series, please visit
http://www.gehealthcare.com/promo/advseries/index.html

.
Architect Chris Downey, featured in Issue 14 of Patient-Centered Design Online will be a keynote speaker at the 2012 Healthcare Design Conference. After practicing architecture for more than 20 years, Chris Downey lost his eyesight. Since then, he has continued his career as a designer specializing in facilities for visually impaired patients. He also educates other professionals on design considerations for this patient mix. For more information, please see his interview on CBS News or visit Architecture for the Blind. Don't miss his presentation entitled, "Outsights for Healthcare Design" this November in Phoenix!
Thank you for supporting Institute for Patient-Centered Design!
The views and opinions expressed in this newsletter do not necessarily reflect the views of the Institute for Patient-Centered Design, Inc. We respect the rights of patients, family members and professionals to express their opinions and welcome comments on the topics published in this newsletter. We reserve the right to edit and publish comments and letters at our discretion.
To submit your comments on this newsletter, please visit http://www.patientcentereddesign.org/perspectives or see our blog at http://www.patientcentereddesign.blogspot.com.