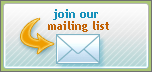 The holiday season is upon us, and many pet parents plan to include their furry companions in the festivities. As you gear up for the holidays, be mindful of the hazards that the season can bring to your pet. Here are a few tips to keep your pet safe during your celebrations.

1. Securely anchor your Christmas Tree.
2. Tinsel-keep away from your pet so they do not ingest it causing an obstruction.


3. Avoid plants such as mistletoe, holly, and poinsettias.
4. Holiday ornaments such as snow globes and bubble lights may contain poisonous chemicals to your pet, so keep safely away from your furry family.

5. Keep wires, batteries, and glass or plastic ornaments out of paws reach.
6. Holiday foods such as chocolate, grapes, raisins, currants, and xylitol ( a sweetener and commonly found in chewing gum) is toxic to dogs.
7. Keep alcohol away from your pet.

8. Keep liquid potpourri and burning candles away from your pet(s).

9. Make sure human medication is safely stored out of your pet's reach.

10. Limit or forego "Table Scraps" for Fido and Fluffy.

For more information on how to keep your pet's safe this holiday season, please visit: