Already at the beginning of the 19th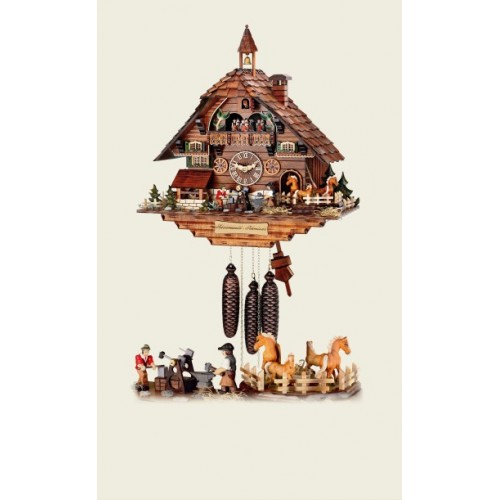 century, the Herr's manufactured Black- forest Clocks.
This tradition, based on skilled craftsmanship, know-how and
up-to-date environmentally conscious production methods, guarantee the high quality of Hubert Herr cuckoo-clocks.
Starting from the raw material wood and metal up to the fully assembled clocks, all is made in the 2 factories in Triberg/Black-Forest, Germany.