Back in my college days at Concordia College, River Forest, IL, I was the co-Assistant Manager of Campus Corner. Located in a classroom-sized space in the basement of one of the campus buildings, Campus Corner was a hole-in-the-wall joint serving hamburgers and ice cream.
One of the perks of the job was at the end of the night we could
take home whatever we wanted. Triple hamburger and milkshake? No problem. Whatever I wanted - except one thing. Because of their expense, Hostess Fruit Pies were off limits. So naturally my co-manager and I spent the year planning ways we could sneak out a pie even though we really didn't like them.
Of course, we never followed through, and our planning was all in good fun. But I always think of this story when I read Genesis. Adam and Eve could eat anything they wanted, except fruit from one tree. You know what they did, and the world hasn't been the same since.
How tricky the devil is as he tempts us into falling into the same trap. But we have an answer when he comes calling. That answer is Jesus. The closer we come to Him, the better we know Him and the more content we become. And through our example we teach our children the blessing of contentment in knowing Jesus - one of the blessings of
Living in the Son!
Soli Deo Gloria!
No School Friday!

Sorry kids, your teachers will be so busy checking out your work, they don't want you to come to school on Friday. Records Day gives them the opportunity to prepare first quarter report cards and for Parent-Teacher Conferences. You'll soon be receiving Sign-Up Genius invitations for these conferences. Your prompt response will be appreciated!
Playground Progress & Work Day

Ace playground engineers Michelle Kidd and Gene Friedrich spent a good part of this week prepping for our new playground
equipment. We surveyed the playground for placing the new equipment and actually started to assemble one of the pieces. Here's an update:
We are adding several new pieces - a Spinami, a 10-Spin, additional climbing bars and a gaga pit. In addition, we are replacing several pieces of our large play unit.
Our schedule calls for the holes for the new pieces to be dug this afternoon. Then on Friday (our day off) we' ll be setting the posts and pouring the concrete. (We could actually use some help on both of these afternoons.) Our big work day is the following Saturday, October 20, when we'll be installing all the equipment.
Work begins at 8:20, with donuts, juice and coffee provided. Many hands make light work. We're taking on quite a bit of work, but it beats paying the $10,000 the equipment companies would have charged us.
If you want to know what a Spinami, 10-Spin and a GaGa Pit are, you'll want to be there on the 20th!
Basketball has begun!

Practice schedules have been updated online, check the calendar on our website for
boys
or
girls
for updates. We are still in need of girls basketball players in grades 4-8. Please contact
Tim Falkenstern
if you are interested.
Picture Retakes

Varsity Photo will be here on Tuesday, October 16th for picture retakes. Order forms are available in the school office. Pictures that were purchased in September will be coming home today.

RenWeb = FACTS
The name RenWeb and ParentsWeb will be changing to FACTS Family Online over THIS weekend. However, you will still login using the same credentials at FACTSMgt.com and you will still use it the same way once you've logged in. Click this link for more details.
Candy Grams
PTL is offering full size candy bars or a non-candy option with a special note, written by you, to a specified student or teacher. Just fill out the candy grams sheets in the packet you received and send them in with your money by Friday, October 19th. Extra sheets are available in the office.
Trunk or Treat & Fall Festival
Don't miss our Trunk or Treat & Fall Festival on Saturday Oct. 20th. We are asking families to bring a non-perishable food item(s) as their "admission fee". We will be donating to a local food bank.
Decorate your trunk and arrive by 6:00p in the south church parking lot. There will be a contest for best decorated!
If it is not too cold, Whip & Chill Food Truck will be here.
R
emember to turn in your RSVP/Registration.
You can help us make Trunk or Treat a success by donating a bag of candy. Send it in with your kids or drop it in the Ministry Center by the 17th.
Thanks in advance for all your help!
Faithfully Forward Capital Campaign News
Faithfully Forward is our new Capital Campaign to pay off the debt on our 2014 building e
xpansion/school renovation project. The vision brochure regarding this effort is in the mail.
If you haven't received your packet, please contact the church office and make sure we have your current mailing address. Extra copies are available. Please take a few minutes to read the brochure and most importantly, please begin to pray "Lord, what do you want to do through me?". Yes, this four-year campaign will be a challenge, but with His hand leading us, we move Faithfully Forward!
Culver's Give Back Night

Mark your calendar for OCTOBER 22, 2018 from 5 - 8:00 p.m. and join our High School Youth Group for dinner at Culver's on Stellhorn for their Give Back Night. Culver's will donate 10% of the evening's sales to our Youth Group to support their trip to the LCMS National Youth Gathering (NYG)
taking place in July of 2019. NYG provides the opportunity for
thousands of youth from across the country and adults to come together as a community of God's people to learn more about Jesus Christ, the Christian faith and their Lutheran identity. Supporting our youth and a dinner out sounds like a win/win night! Thanks for your support and hope to see you on October 22nd.
Scrip
If
yo
u
a
re purchasing scrip to
support our school and you want to direct your portion of the rebate (60%) to a specific student or family
, ple
ase make sure you have signed the St. Peter's Scrip Program Ag
reement so that we can get this credit/rebate to the right person or area. You also have the ability with this form to direct your portion of the rebate to the church or school as a charitable contribution. If you need a copy of the form or don't remember if you had signed one,
please email me at
thunt@stpetersfw.org
.

Thanks to everyone for using this program to support our school!
Church Attendance
When signing the Ritual of Friendship pad, use one line for each family member and write legibly. That will ensure that your attendance is properly recorded.
Church Attendance Report
In November you will be receiving your individual family attendance report from Jenny Reith. Should you have any questions about your attendance or the new requirements before then, please email her at jreith@stpetersfw.org. A copy of the letter included with the Congregational Scholarship at registration can be found on our website or RenWeb.
Rev. Richard Koehneke
is preaching
this weekend.
His sermon is titled
"Seek God First".
Please take some time to prepare for worship by reading the Bible passages before attending church. The Scripture readings are:
Old Testament - Amos
5:6-7, 10-15
Epistle - Hebrews
3:12-19
Holy Gospel - Mark
10:17-22
Please join us for worship on Saturday evening at 5:00 pm or Sunday morning at 8:00 or 10:30 am.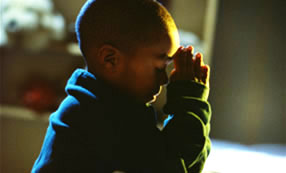 Throughout the year, will use this section to post prayer requests that have been shared with us via note or email. Please include these requests in your personal and family prayers.
* Morgan Moher, Grade 5, as she continues treatment
* Riley Zent, Grade 3, healing for her grandfather
* Mrs. Rodenbeck & Family as they welcome her new grandson
* Isabella Bullard, Kindergarten, as she recovers from surgery
Upcoming Events
Monday, October 8th-19th - Candy Gram Sale
Saturday, October 20th - Trunk or Treat & Fall Festival
Wednesday, October 31st - Teacher Appreciation Lunch
Teacher Appreciation Lunch
October will be the 8th grades turn to provide lunch. You should have received an email with more information.
Don't have an 8th grader? We could still use your help to cover lunch and recess duties for the teachers while they enjoy their lunch on
Wednesday, October 31st
. Sign up
here
!
Box Top Collection
Collection sheets were sent home, and a lot have
been turned in
already. Please tape or glue box tops to these sheets and turn filled sheets back into your teacher. See your teacher if you need more sheets! Thank you to all who have participated thus far! Happy Collecting!!
BBQ Pork or BBQ Chicken Sandwich, Sidewinder Fries,

Peas & Carrots, Mixed Fruit

Tuesday

Nachos-Beef Taco Meat w/ Tortilla Chips, Nacho Cheese, Refried Beans, Fresh Carrots, Pears




Mini Corndogs, California Blend, Romaine Lettuce Salad, Strawberries & Bananas




Cheese Toastie, Tomato Soup, Tater Tots, Green Beans, Applesauce

Friday

Pizza, Corn, Fresh Veggies, Sidekicks Frozen Fruit Cup

Sack Lunch


Sandwiches/Subs/Wraps/Salads,

Fruit, Vegetable,

Ala Carte


Yogurt & Fruit Parfaits, Cookies, Chips, Fruit Roll Ups,
Rice Krispie Treats, Switch, Juice
1/2 pint of milk is served with every meal
Upcoming Events
Friday 10/12
Saturday 10/13
Worship 5:00
Sunday 10/14
Monday 10/15
7th & 8th Grade
Field Trip to CLHS
Tuesday 10/16
Books & Breakfast 7:00
Picture Retakes
Wednesday 10/17
STEPS
Dinner 6:00
Bible Studies 7:00
Thursday 10/18
Vision Screening
Grades 3, 5 & 8
for August, September & October will be for
Thank you for your g enerous support!
School Delays & Closings
Severe weather related delays or closings will be announced as
Fort Wayne Lutheran Schools
Clubhouse is available at 8 am on delay days.