---
Re-Visioning Evening Worship at Pilgrim
In January, the evening worship team requested input from the evening community on reimagining evening worship for the 2021-22 program year. They have since formed two committees, one each for the Celtic and Nordic services, and have been meeting since April. Based on those meetings, they have decided to hold one Celtic and one Nordic service each month for September through December, which will be similar to the previous Celtic and Nordic services Pilgrim has held, while incorporating many new elements as well.

Over the past two decades, the team has gained much experience and has developed many ideas, but stepping into this new season of evening worship is no small feat. Now, it's your turn: The team is in need of pilgrims from the evening community to join the re-visioning committees in July and August and bring these reimagined services to life. Your voice matters, and your input is valuable! The team is looking for a few more committee members on each team to help guide the re-visioning process -- will you join them in this work?
---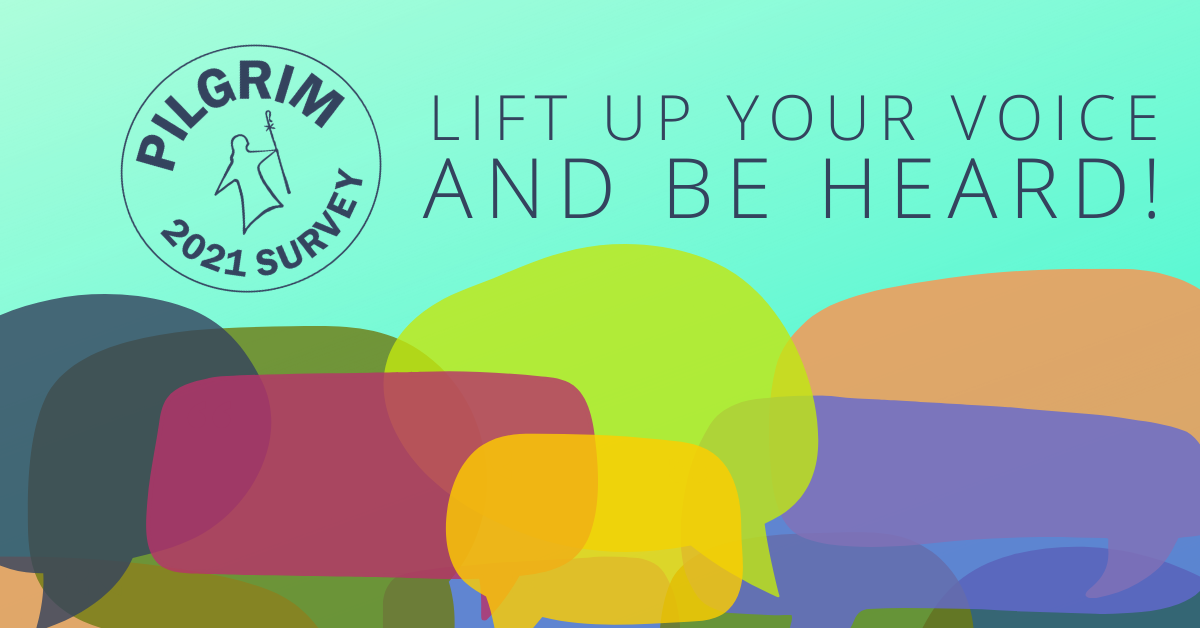 The Journey Continues!
Forum on the Results of the CAT Survey
RESCHEDULED - Sunday, July 11, at 10:45 a.m.
The results of the CAT Survey are in and there's a lot to discuss. Pastor Chris will summarize key insights from the survey and share them at a forum on July 11 at 10:45 am (Zoom link). A summary of CAT Survey results has been shared with the congregation. If you missed it, send an email to pilgrim@pilgrimstpaul.org. (This forum will be recorded; email the church office to request a link to the recording.)
Focus Groups on CAT Survey Results
Seven Dates from June 29 through July 28
Sign up for a focus group to explore the results of Pilgrim's CAT Survey! Each focus group is limited to six participants and will last up to one hour. Pastor Chris Smith will facilitate each focus group and a member of the focus group organizing team will take notes. All information recorded from focus groups will remain confidential and no names will be associated with the information collected. Two of the seven focus group sessions will take place in-person at Pilgrim Lutheran Church. The remaining five will take place on Zoom. Sign up for a focus group by clicking on this link. Thank you for participating and supporting Pilgrim as we move forward in this time of transition. Questions? Email Pastor Chris at pastorchrissmith@pilgrimstpaul.org.
---
The Path Forward
Regarding the apostle's questions about how he would set things in order after his resurrection, Jesus replied, "It is not for you to know the times or periods that God has set by God's own authority. But you will receive power when the Holy Spirit has come upon you; and you will be my witnesses in Jerusalem, Judea, Samaria, and to the ends of the earth" (Acts 1:7-8).
---
Outdoor Worship
June 27, 2021 - 9:30am
Fifth Sunday after Pentecost
Pastor Jen Rome preaching
Text: Mark 5:21-43
Bring a chair!
All-ages Mosaic Project at 10:30 (read more here)

During the summer months, worship will take place either outside, or in person in the sanctuary/simulcast on Facebook Live.