"I've been getting some good qualified leads from your service so want to extend my gratitude for all the help in making me even more successfull in my training business :)"-HT
" The website is easy to navigate and provides a lot of information.. "-CF
Pauline recently completed a series of Plyometrics Training videos with Howcast. Howcast found her on NeighborhoodTrainers!
Way to go, Pauline!
Tribeca Health & Fitness
It's not often I get downtown these days, and when I made the trip to Chambers Street to meet Mike Sperber, manager of Tribeca Health and Fitness, I was reminded of how chaotic the narrow streets are in this part of the city. Upon arrival I discovered a calm oasis of a gym amidst all the crowds, construction, and bustle just outside.
Occupying three floors, the gym feels large and spacious. A full juice bar greets you as you enter by the front desk, while downstairs two floors house the equipment. Over 50 pieces of cardio equipment make up the bulk of the upper floor, which also houses a tanning room, a group fitness studio, and a massage room. A fully licensed massage therapist is on staff and available to members.
A wide range of classes are offered in the studio space, which is available to trainers at an hourly rate. Krav maga, yoga, zumba, kung fu, and even Pee Wee tennis are just some of the regularly scheduled classes.
On the lower floor is weight training equipment, which is composed of an extensive collection of free weights, machines, and cables.
The gym is open to independent trainers as well as members. On my visit I bumped into my former trainer, a one-timeIFBB figure pro and one of the city's top trainers; the fact that she chooses to train out of Tribeca Health and Fitness speaks volumes about the quality of the gym.
Mike began as manager at Tribeca Health and Fitness when it opened five years ago. He expects professionalism from the trainers who work out of the space and in turn offers an outstanding facility for them to train their clients.
With an Equinox and a NYSC within a few blocks, Mike has had to work hard to make the gym competitive and appealing. And to his credit, he's done a great job. It's not often that you find such a large and well-equipped private gym, and it's easy to see why many of the most successful trainers in New York have chosen to base their businesses out of Tribeca Health and Fitness.
Previous Articles
Steel Gym
Chris Granville is an ACSM certified personal trainer. A former NCAA Division 1 and professional athlete, he's a managing editor in book publishing and lives in New York City.

Refer Your Favorite Fitness Pro
Let new clients find them here. NeighborhoodTrainers is looking for great trainers and instructors in Manhattan, Brooklyn, Queens, Staten Island, & the Bronx.
Learn Your Body Mass Index (BMI)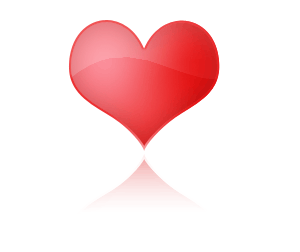 Body Mass Index (BMI) is essentially a height to weight ratio. Am I a healthy weight for my height.
Figure out your BMI now.
Underweight = < 18.5
Normal Weight = 18.5-24.9
Overweight = 25-29.9
Obese- 30 or higher
Remember, speak to your doctor before starting a fitness program and then seek out the right personal trainer for correct program design. Enjoy your workout!
Greetings!
Did you know that the worst rates of obesity in a population occur in the most developed countries? I encourage you to check out the Natural History Museum's "Global Kitchen" exhibit.
Lisa, Andrea, Pauline, Michael, and Johnny are here to shower you with April's fitness tips. Plus, kickstart your fitness with our boot camp promotion on Living Social! Purchase your classes before April 22.
Don't miss Chris Granville's visit to Tribeca Health & Fitness.

Kickstart Your Fitness With Our Boot Camp Promo on Living Social
Extra Pounds Don't Stand a Chance
These hour-long sessions are designed for all fitness levels, rarely exceed 18 people for individual attention, and are available in a variety of methods, You will find yourself running, lunging, squatting, and crunching your way to a more toned physique. View The Deal

Lisa Snow
Spring reminds some of us to try to get in shape for swimsuit season, while others look forward to running in the park. But before you hire a trainer or join a class, be sure you're picking the right fitness professional for your goals and personality.
First, get clear about your number one goal. Are you trying to lose weight? Gain muscle? Prepare for a race? Be camera ready for a wedding? Get back to sports or life after an injury? Magazines may tell you that you can build muscle and burn fat at the same time, but the truth is that clients who focus on only ONE goal get the best results.
Second, consider your personality. I like to know the how and why of everything, so I prefer trainers who are first and foremost educators. However, some clients aren't interested in technical information and just want someone to encourage them ("cheerleaders"), while other clients want tough love ("drill sergeants"). One style of training isn't better than another, but it's critical to pick a trainer who is on your wavelength. If you wanted a drill sergeant, for example, a trainer like me who has more of an educator personality would not be a good fit.
Third, ask questions. In addition to just reading the Neighborhood Trainer profiles of the trainers you're considering, it helps to actually email several trainers. If they can't give references when you ask, it's definitely time to try a different trainer! If they do send you references, actually call those people or email them. I'm amazed how rarely people do this! Clients often assume that just because the trainer gave references, they must be good, so they don't bother to call. But the references can tell you all kinds of things about the trainer's personality and character that you might not find on a profile page. Did the trainer help that client through a difficult experience like a divorce or job loss? Did the trainer find the client books, websites, and other resources they wouldn't have found on their own? Are they especially patient and skilled at working with beginner exercisers?
Lisa Snow offers 1-on-1 personal training and small group personal training in Manhattan, specializing in older adult fitness and post-rehab for all ages.
Andrea Parkinson Personal Trainer
Most of us commit to becoming more active for vanity's sake. We want to stand taller, look slimmer, and feel brighter. Some of us hope to ward off the side effects that are all too typical of our western industrialized lifestyles.
Regular aerobic exercise has been proven to lessen the presence of triglycerides and glucose in the bloodstream while strengthening the heart and lungs. Strength training improves bone mass, connective tissue integrity, and muscle mass. Flexibility, agility, and core strength enable us to move with more freedom and less joint pain. But how does regular physical activity affect our brains? The benefits of improving and maintaining a healthy fitness level have been proven to go above the jawline. Exercise has been shown to increase neurogenesis, improve synaptic plasticity, and assist in synaptic strength in the hippocampus region of the brain. This post will describe in simple terms the meaning of these attributes and how an active lifestyle improves on them.
Neurogenesis is the production of neurons, which are the cells that process and transmit information via a series of chemical and electrical impulses to create our central nervous system. Neurogenesis is at it's most active in utero as our brains are rapidly developing. Throughout life, the generation of "newborn" cells is essential for learning, memory and mood regulation. As with most functions of the body, neurogenesis slows with age. Dementia, and Alzheimer's, or what was once known as "senility" are sometimes considered to be the extreme example of a slowed or halted ability of the brain to create new cells. However, studies used with aging lab mice have shown that periods of exercise increase the presence of these newborn cells in the hippocampus. Further research suggests that exercise, specifically voluntary aerobic exercise stimulates the growth of new cells in adult humans. Of course, age related diseases such as those mentioned above have many more components to them, known and unknown. Exercise is not a cure for Alzheimer's, but among healthy older adults, it's a great way to keep the mind functioning optimally.
Synaptic plasticity is the term used to describe how neurons communicate with one another to collect, organize, and store information in the central nervous system. Synaptic strength is the integrity of the cells. The aging brain tends to have slower currents for the neurons to work with, essentially weakening the cells and leading to degeneration of brain tissue. Once again, voluntary physical aerobic activity has been shown to increase synaptic plasticity and assist in maintaining the strength of the cells.
Adversely, a sedentary lifestyle has been linked with a lack of neurogenesis and compromised synaptic plasticity and strength. Anyone caring for an older adult whose mental facilities have declined can probably create a graph of decreasing cognition with decreasing mobility and activity.
So it would seem that what's good for the body, is also good for the mind. Specifically, what's good for our heart and waistline is also good for our hippocampus. As our longevity increases, it's essential that we know how to keep our cognitive skills and memories sharp as we progress through our years. Fitness of the body might just be one of the keys to maintaining and/ or improving memory and the ability to learn new tasks. It's also comforting to realize that it's never too late to begin an exercise prescription. It's never too late to enjoy the benefits of exercise throughout the body and within the mind.
The Breath of Life
Johnny Percik
The foundation of my training is bringing together both Eastern and Western perspectives integrating martial arts, yoga, progressive resistance exercise (training with weights, cables, bodyweight, etc.) and dance. No matter what discipline or tradition you are "involved in" they all have the same basic common starting point. The same for people with disabilities, physical and mental, etc.
I, myself, believe in doing my work within the context of compassion, support, and encouragement for all.
That which I allude to is the BREATH of life. Breathing is an unconscious function. Imagine having to be always thinking of breathing. Good fortune is on our side. It is a autonomic function, however, breathing "consciously" is a way to live in balance. One needs to experience this.
When I worked as a deputy U.S marshal (federal law enforcement} I remained calm and centered in tense situations. Men and women in law enforcement are considered "peace officers," being calm and respectful goes a long way.
Many of us have heard of the runners high, a series of chemical reactions that produce a uplifting surge of feeling in the zone.
It is the coming together to a of a unique combination of the aspects of life, being in the moment both unconsciously (autonomic/automatic) and consciously.
Your physical training will affect all of you in ways that may surprise you.
Johnny Percik does workshops weekly (1 and 1/ half hours) and private sessions by appointment. He works with everyone from elite athletes to people with special needs.
Pick Things Up/Put Things Down
Michael Barbot
Where is our focus? Where is our commitment to a healthy lifestyle? It's about time we get back on track. This weeks topic is dedicated to refocusing our priorities on the things that matter to our long prosperous life. We will go over five items that need to be dropped from our everyday life and what would be a quality replacement for them.
1. Gym Membership vs. Internet Videos On Demand
I love the accessibility of going to a website and getting movies and TV shows for a small monthly fee but is that really productive? Everything in life serves a purpose, including VOD, but our time can be better spent. For instance we can pay for some gym memberships for the same monthly rate and begin our journey away from obesity and towards happier, healthy, energetic living.
2. Juice vs. Beer
Beer is a fun drink to have in the proper setting and enjoyable when used properly, but we can make better choices than that on a daily basis. How about juice? Remember as a child, finding ways to avoid eating vegetables when our parents would tell us we had to eat them? Now we can quickly get this process out of the way, if we still feel weird about veggies. Juicing is an efficient way get all the nutrients from fruits and vegetables in a few gulps.
3. Heat Rate Monitor vs. Cell Phone
Usually when training evenings in the gym, I see people that feel the need to use their cell phones. Cell phones are necessary to about 99% of New Yorkers and people all over the world now, but not in the gym setting. First of all, it is a safety hazard to pay attention to one's cell phone in the gym, but secondly, it takes away focus from the task at hand. Instead, grab a heat rate monitor that can help you figure out where the work you're doing in the gym is going towards. Make sure you are getting your money's worth.
4. Fruit vs. Candy
What more can I say about fruit? It is an essential part of our diet that comes straight from nature. It grows on trees! Candy is processed and is calorie dense rather than nutrient dense. A major decision when picking food to eat that will help you achieve your goals. Once again, sugary candies and chocolates serve the purpose of giving the body a quick spike in blood sugar, but it does not give much quality beyond that. Allow more fruit to dominate your diet and feel the effects of better nutrition.
5. Kettlebell vs. Briefcase
Our final bout of this post is a heavyweight matchup. Picking business over what seems like just pleasure. If you've ever done real Kettlebell work, then you might see it as more strenuous work than pleasure. Sometimes, we can put too much emphasis on our financials and not on the things that make us stronger, both physically and mentally. Our bodies need and deserve physical activity to give us all we want from them. Let's give our bodies what they desire.