Please Welcome to the
Neighborhood
Jamie Botti
Dwayne Watt
" I have gained new clients and received many inquires through Neighborhood Trainers. I have also found several great trainers-only gyms through the site. Definitely has been a useful tool in marketing my personal training business."- Monique


Navigating The Healthcare Maze

By Lisa Snow, personal trainer
I recently had a phone conversation with a man who sounded very much like most of my clients. He had a gym in his Manhattan apartment building, lived in a neighborhood where I train lots of people, and had recently suffered a sports injury.
For the past 8 years, I've specialized in post-rehab fitness, so he sounded like a perfect fit. He'd consistently worked many, many hours a week at his highly skilled desk job (way more than "full time"), yet continued to be a weekend warrior years after his son was born. Although he did want to improve his overall fitness, his main concern was having just gotten hurt on the ball field.
He'd already been to his MD, gotten it checked out, and discovered that he might or might not need surgery in two months. This potential client had done everything right-he'd chosen a surgeon at a top hospital, and had gone in IMMEDIATELY.
Many patients wait days or weeks to get a diagnosis, and this has a major negative impact on their outcomes. His surgeon recommended NOT doing the operation right away, but instead doing some exercise to strengthen the muscles around the injured area. They set an appointment to reevaluate and make a decision in two months.
As a personal trainer, I'm not able to take health insurance. Many clients come to me AFTER they've been discharged from physical therapy. Others come to me INSTEAD OF going to therapy right away. A client's physician may tell them, "your insurance only covers 3 months of physical therapy visits, and I want you to save them for after your operation. Why don't you try going to a trainer before the surgery, to strengthen the area as much as you can?"


Over the course of a 45 minute phone conversation, we discussed his health history (both illnesses and prior injuries), and his goals for the next few months. When I asked why he hadn't gone to physical therapy, he said his doctor didn't mention it. Then I asked the most important question: "Is that because your doctor doesn't want you to go to PT until after the surgery, or because he didn't say anything about PT either way?" It turns out the patient hadn't asked about PT. The next day, he called the surgeon and got a script for PT! I'm happy because I know he now has the accountability to show up every week and get stronger. He's happy because he can now save a significant amount of money by going to someone who takes insurance. When he gets done with rehab, I'll still be here if he needs me.


As trainers, our most important job is to help potential clients make the best health & fitness decisions possible-even if it's not to work with us. This man was highly educated, an experienced exerciser, and had been through physical therapy before for other injuries. If people like him find the healthcare system a confusing maze to navigate, imagine how difficult it is for someone having their first injury! When speaking to your MD, PT, or personal trainer, never be afraid to ask for help thinking through your options.
ACE & NSCA
Certified Personal Trainer
President
On the Mend Customized Fitness and Massage
Leave a comment
Refer Your Favorite Fitness Pro
Let new clients find them here. NeighborhoodTrainers is looking for great trainers and instructors in Manhattan, Brooklyn, Queens, Staten Island, & the Bronx.
Want more?
"I thought neighborhoodtrainers was a fantastic resource - I'm so glad I stumbled across it in my googling! - and I've already shared the site with several friends."- Marie
Now is the time to get out and enjoy the weather. Add that pedometer app to your phone and see how much you walk daily.
As we head into the Memorial Day weekend,
Geo
has some great advice on prepping for exercising outdoors.
Lisa
shares an important lesson on physical therapy vs. personal training.
Also, please check out this month's highlighted training gym, Phyt NYC.
Enjoy!
"Thanks to your website, I'm starting to get back into a healthier lifestyle."

Prepping For Outdoor Workouts
Working out outdoors provides you with cleaner air, a natural source of vitamin D, and improves your mental focus and mood. Unfortunately, spring time makes the weather a bit unpredictable. You can either let the drizzle discourage you or you get out there and enjoy it! Even though you should avoid working out in extreme heat or cold, you can still train or run outside in the rain with some minor adjustments. Here are some tips!
1) Dress accordingly - Your clothes plays a large part in how comfortable you are during your workout. Avoid wearing cotton as it absorbs water and weighs you down. Choose water-resistant materials or nylons that don't take in the water.
2) Choose exercises that are appropriate- Exercises that require precise footwork should be avoided as they increase your chance of slipping or falling. If you're running, consider reducing the speed of your pace to minimize your chances of slipping.
3) Stay visible! - Wear bright colored gear or an attached light to help drivers and others be able to see you.
4) Make a summer playlist - Nothing can improve the mood of a workout like some good tunes; pick a few of your favorite summer beats to get your mind off the cloudy weather!
Remember, cloudy days are no match for a sunny disposition! Summer here we come!
Geo's FITNESS TIP OF THE MONTH


Would you like to burn an extra 2,300 calories? Burn extra calories effortless by turning off the TV or Computer for an entire week! If you're a typical 4-hour-a-day viewer like most Americans are, you could torch an extra 2k+ calories by turning off Netflix or HBO for a week and spend that time spinning, shopping, or walking around. Each of these activities require much more energy than staring at Season 2 of whatever series you're currently on. :)
Exploring NYC's Personal Training Gyms:
If there is a center of the New York City personal training community, some may say it is somewhere in the mid-upper 50's on the East Side.
Recently, I had the pleasure of catching up with Jonas Serrano, the Founder of
Phyt NYC
. It had been over a year since I had seen him and there was a lot to catch up on. Since my last visit, Phyt NYC had undergone a lot of changes to
improve the experience for both independent personal trainers and their clients.
Mission accomplished.
Phyt NYC has always been a great space for trainers.
That's because, quite frankly, there is plenty of open space. Plus, you will also find all of the equipment that a personal trainer needs to put a client through a complete workout. As part of the renovation, Jonas opened up the area even further to incorporate an area for Muay Thai training, which also doubles as a small group training
area. Fortunately, this did not compromise the rest of the offerings at Phyt NYC. You will still find the full array of
kettle bells, dumb bells, platforms
, and other larger primary pieces of equipment.
Phyt NYC has also made the space more convenient. Jonas installed male and female locker rooms,
both with showers and lockers.
(Yes, towels are included, too!) In addition to the daily lockers, Phyt NYC boasts a locker rental opportunity for both trainers and clients. So, as
a personal trainer who spends a lot of time at Phyt NYC, you can "leave your office at the office."
The cherry on top, for me, was learning that they also have a laundry service.
Immediately, I thought about the client who is making every excuse not to exercise. These amenities help a personal trainer overcome every objection.
For Jonas, athletics and exercise has been in the family for generations. Jonas followed in his father's athletic footsteps and found his passion for fitness at a very early age. Athletics, exercise, and family certainly shine through in the culture he has built at Phyt NYC and how he maintains the facility.
Every personal trainer has a list of things they want in a facility that they can bring their clients. Then they have their wish list of other criteria. Phyt NYC checks a lot of the boxes on both lists. If you are in the East 50's, stop by Phyt NYC, ask for Jonas. Tell him you read this article on NeighborhoodTrainers. Enjoy!
Phyt NYC

139 East 57th Street, 6th Floor

New York, NY 10022

(212) 688-7498

jonas@phytnyc.com
By Glenn Dickstein
By Chris Granville
Learn Your Body Mass Index (BMI)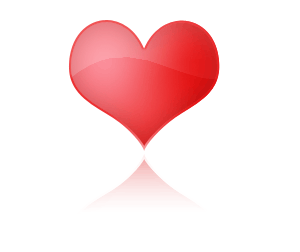 Body Mass Index (BMI) is essentially a height to weight ratio. Am I a healthy weight for my height.
Figure out your BMI now.
Underweight = < 18.5
Normal Weight = 18.5-24.9
Overweight = 25-29.9
Obese- 30 or higher
Remember, speak to your doctor before starting a fitness program and then seek out the right personal trainer for correct program design. Enjoy your workout!