The Birthday Wall: Create a Collage to Celebrate Your Child
by Dawn Herring
I'm excited to share with you my new e-book, The Birthday Wall, which is a detailed, step-by-step instructional book I've written that shows how to create a multi-dimensional, colorful visual collage to help celebrate your Child's birthday! As creator of this family tradition, I share how to research, plan, gather, create, and display all the elements of your child's Birthday Wall, which can enable you to validate, affirm and show appreciation for your child with who they are right now. You can buy it
here
for just
$1.99

.
Call for your childhood inspiring birthday story; Please see bottom of Refresh Journal for details!

Be Refreshed with Dawn Herring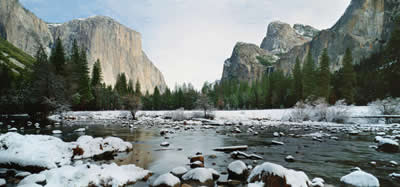 Refresh Your Kids
We all want our children to feel confident with their peers or at least feel confident with who they are when they are with their peers and not feel pressured to be just like everyone else. One thing we don't want to discourage is how they stand out. Dale Archer says, "When you're always trying to conform to the norm, you lose your uniqueness, which can be the foundation for your greatness." How is your child's greatness shining today? Encourage them to pursue what makes them great so they will be enabled to leave their positive and effective mark in the world among their peers.
Refresh Your Self
Sometimes when we experience a time of fear in our lives, whether fear of failure, of rejection, of pain, or even of success, it can seem to overwhelm, leaving us in a state of confusion and apprehension.
Brendan Francis gives a freeing perspective: "Many of our fears are tissue-paper-thin, and a single courageous step would carry us clear through them."
Yes, sometimes all it takes is determination and then a step of action to eliminate and overcome our fears, leaving us feeling confident and stable in our emotions and well-being. What fear are you facing today?
For Your Journal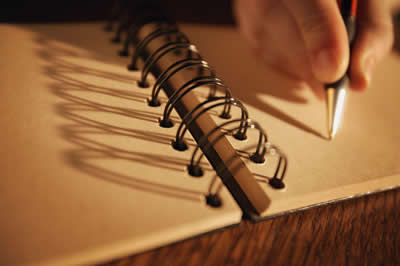 Journaling Tip:
Keep track of your progress in any life endeavor with your journal entries.
***
Q:When you record how well you did with a venture/life experience, does it motivate you to do even better next time or do you get discouraged with your lack of improvement?
When I record a journal entry, I always have good in mind when I record my progress with life experiences, adventures, or business related tasks.
If I see myself doing something that isn't working, it helps me keep track of what I can do to make things better next time.
***
You're welcome to reply to the weekly journaling question; I may share it in a future edition of Refresh Journal.
My blog post: Rewind
You're welcome to subscribe to my blog Refresh with Dawn Herring so you will always get my latest posts in your email to read at your convenience.
THE ARTIST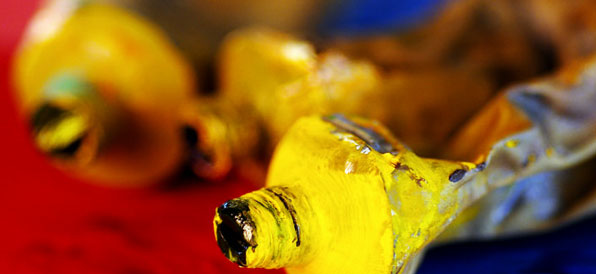 I find when I spend time working on a watercolor painting, planning and laying out a collage,
or moodling (using my imagination) with my
it gives me a fresh perspective and it relaxes me.
I find that the process of art, from idea to implementation, takes on a meditative quality.
What benefits do you gain from your artistic expression?
"Appreciating the work of artists who inspire us can go a long way toward expanding our own faith."
Special Thanks to:
My good friend,
Debra DiPietro of
The Warm Milk Journal,
for her encouragement
and support for
my journaling work,
my book, The Birthday Wall, and for #JournalChat Live.
See her wonderful post here.
Greetings!
Welcome to Refresh Journal: for a fresh perspective in all of life's dimensions!
Progress n 1. forward or onward movement. 2. an advance or development, especially to a better state.
But how do we know we're making progress?
Are we even thinking about the progress we're making in any venture or do we have a tendency to only recall where we flubbed it? (You know, those moments where you say, "I cannot believe I did that; now I've really messed things up.")
It can seem that the negative aspects of our day can drown out how well we're doing with the essentials in life, whether adventures, new experiences, or business ventures.
But it doesn't have to be that way. As a matter of fact, it shouldn't!
No, the best thing to do when we want to get a fresh perspective is to remember how well we're doing with a focus on whatever aspect of life we desire.
It is important to keep balance in how we view life's experiences; when we desire to discern where we started with something and where we are now, we can truly find a sense of purpose in our progress, knowing we are improving and even enjoying that improvement.
We can look back on previous experience, whether it's a day, a month, or a year ago, and see how far we've come. Whether it's in how we get our exercise, keeping tabs on if we're eating right, or looking at our bottom-line profits or relationships in business. Sometimes viewing written reports, looking at photo albums, or talking with a friend about your progress can help.
Or my favorite way, journaling your progress. When you record what you did, how you did it, what conditions you did it in, who you were with, when and where it was, and how you felt about the whole endeavor, Journaling your experience can give you a tangible report in ink that you can refer to again and again. And when you do this over time, you can really come to appreciate where and how well you are doing and where you can improve.
This was what we discussed during #JournalChat Live this past week with our topic Your Journaling: Your Swimmer's Guide. Highlights are below.
Also included in today's issue are refreshing tips for your kids and yourself.
Plus a fabulous song pick recommended by my daughter, Hannah, titled, "I
Won't Give Up," by Jason Mraz.
So, when you want to track your progress in any given endeavor of importance in your life, take time to look at how well you are doing, give yourself a pat on the back, and then watch for improvements you can make in the future.
And thanks for including Refresh Journal with getting a fresh perspective.
Host of #JournalChat Live and #JournalChat Links edition
JournalChat Pick of the Week:
Do you even feel intimidated or daunted by the blank page in your journal? Not sure what to write about?
Paula provides a fabulous, organized list to help keep you grounded in your day, whether you're just starting out, needing encouragement along the way, want to do a little ideal planning, or reflect on your life experience, she has it all in this post, making journaling a bit more breezy and less daunting.
For our discussion on #JournalChat Live, we will review Paula's approach to journal writing, seeing how keeping a journal can help us get a fresh perspective and feel more stable and grounded in the process with our topic Your Journaling: Fertile Ground.
You're welcome to read this post prior to the Live chat on Thursday, and perhaps write an entry about how you have used your journal to stay grounded from the start of your day to that reflected finish. You're welcome to share any discoveries you've made during our chat.
So join us on Thursday, July 5, 2012 at 5 p.m. EST (2 p.m. PST) for #JournalChat Live on Twitter. Be sure to use the #JournalChat hashtag in your tweet!
Highlights from #JournalChat Live
Our topic for #JournalChat Live this past week was Your Journaling: Your Swimmer's Guide as we discussed how we can use our journal to detail our life experiences to determine how well we're doing and how we can improve. Highlights are below.
Here are some insights on using your journal to improve your 'swim' with Yvonne Root's post, Journal Writer Alert: Do Not Swim with Your Journal:
Yvonne gives some organized and practical examples of how you can keep track of your progress in your journal. We can apply her examples to the specifics of any activity that suits our fancy and see how well we're doing. One of the ideas she mentions is journaling what you do and don't like about the activity, which may reveal strengths/weaknesses. Your journal aids you in determining what steps you can take to deal with the 'bad thing." I love the 'wonderful things' list Yvonne provides: it's a great way to focus on the good things that happen every day. She gives several example of good stuff: a good book you read, a cool conversation, a celebration or milestone. Yvonne repeats a great formula: What I did well and What I can do to improve. This helps us keep balance in our entries.
Here's my point of view and insight:
Everything we do in life, whether it be adventurous, day to day, or business related, can be detailed in our journals. But ultimately, what is our purpose to journaling those details? One of the reasons we may choose it to keep track of how we're doing in our activities and life experience. It always gives me a sense of refreshment when I can record something I did and see my progress. You can detail any strategy or work out or even a creative endeavor such as a painting/collage/music, etc. If we can figure out what we don't like about an activity and figure a different approach, it may help improve our 'swim.' Our journals are the perfect place to gain a fresh perspective on a negative aspect in our personal experience. When we focus on what we appreciate about how well we did in any activity, it can truly boost our self esteem. It can also help give us a clearer picture of ways we can do even better, when we see any areas that trip us up.
From Berta Dickerson:
I guess I'm swimming upstream. I write a little but not the full story. I'm learning to trust myself. I see myself leaving out the minute of joy in an hour of pain. I've been going over my journal after writing it and refresh it; Refresh: Adding details of God's goodness in each instance-see the positive. At the end of each entry, I see my purpose clearer.
From Debra DiPietro of The Warm Milk Journal:
One thing I like to remind people when they are writing is don't judge or edit. Just write. Get it out! Nice thing about journaling is it's for your eyes only (unless you happen to be The Warm Milk Journal gal!)
And to summarize:
A Journaling practice can truly make all the difference in learning a new skill and improving one you already are proficient in.
Keep track of your progress in endeavors important to you and see how well you're doing and how you can improve.
Join us on 7/5/12 at 5 EST/2 PST for the next session of #JournalChat Live. Topic is in the section for Pick of the Week.
Remember to keep a balanced perspective when recording how well you did with any life endeavor and to be gentle with yourself when it comes to making improvements. Then share your experience and your goals with a friend and encourage them to do the same.
Then remember to celebrate any improvements you make and enjoy the process!
Dawn Herring
Host of #JournalChat Live and #JournalChat Links Edition on Twitter
Author of The Birthday Wall: Create a Collage to Celebrate Your Child
Call for Your Childhood Birthday Story! Do you have a childhood memory from an inspiring birthday you experienced when you were appreciated, validated, and nurtured for who you were at that time in your life? How does that experience shape who you are today? I would love to read and share (with your permission) your story on my Birthday Wall blog (where I feature party tips, themes, and inspiring birthday stories).
Please send them to thebirthdaywall@att.net; or you can simple write a blog post featuring your inspiring birthday story and make mention/link The Birthday Wall blog (or my e-book, The Birthday Wall: Create a Collage to Celebrate Your Child) and I will publish/link it on The Birthday Wall blog.
I also plan to choose the stories that especially touch my heart and feature them here in Refresh Journal.
I look forward to reading and sharing your inspiring birthday story!