Did you know...
"Rental insurance" is not insurance for the benefit of the "renter." It is insurance that protects the landlord. If your unit floods in a natural disaster, or because you left the water running in the tub, not only will that insurance not cover your losses, it will not protect you if the landlord sues you for for damages (i.e. you left the bathtub running and wrecked the apartment.) You need separate "renters insurance" that you get and pay for on your own. It is not in your lease!
Why the tiger logo?
The tiger is an apex predator (top of the chain and not preyed upon) that is very powerful and aggressive. The tiger strategically positions himself with apparent neutrality and then devours its opponent. So defines the dominant HUNTER LAW FIRM.
:: 757-825-0400 ::


Need to research a legal problem?
See our
newsletters
section on our website for additional material and relevant news that may be of interest.
Real Estate Closings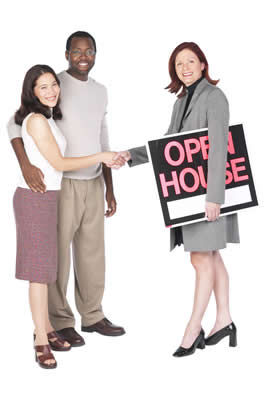 The last step in a real estate transactions is the closing. The closing meeting is where ownership of the home is officially transferred from the seller to the buyer. The buyer chooses the closing agent who they want to represent the closing. The buyer's closing agent coordinates all of the document signing and the collection and disbursement of funds. Your main role at the closing is to review and sign the numerous documents related to the mortgage loan and to pay the closing costs. The closing is a formal meeting typically attended by the buyer(s) and the seller(s) (and their attorneys if they have them), both real estate sales professionals, a representative of the lender, and, of course, the closing agent. The meeting takes about one hour and usually is held at the closing agent's office.
Owner's Title Insurance: piece of mind and protection
Even when you have an attorney perform your closing, it is very important to purchase owner's title insurance. Owner's title insurance protects you in case there are any defects in your title. Remember, you are purchasing a piece of ground that has been owned several times before, often going back hundreds of years. Sometimes, a prior owner fails to convey a complete interest in the property, and if that is discovered at some point, it can come back and haunt you. Click below for more information on this critical extra protection everyone should have.
Getting the right lawyer


Why use the settlement services of Thomas L. Hunter, P.C.? Because, buying or selling your home is one of the biggest decisions that you will ever make. For most of us, our home represents by far our largest single lifetime investment. However, numerous issues can arise in a real estate transaction. Thomas L. Hunter and Mark A. Stallings handle the real estate transactions for our firm. Each has at least 15 years of experience and are CRESPA certified, bonded and insured. We are always available to speak with you.
Please let us know if we can help.
Thank you for allowing this firm to address your legal issues. We want to let you know we still care about you, your family, your friends and the ability to get quality and affordable legal representation when you need it.
While you may have considered this firm for a legal problem limited to one area of law, let us remind you that this firm has experienced attorneys and staff in many practice areas, including divorce, custody, support, adoption, name changes, criminal, traffic, personal injury, workman's compensation, civil litigation, real estate, business law, wills, trusts and estate planning.
Each attorney places emphasis on only a few areas of practice to give you the absolute best representation in the area of law you need. Our attorneys are: Thomas L. Hunter, Sara A. Lynch, Robert G. Saunders, John Pritchard III, Amy VanFossen, Mark Stallings, Larry W. Lockwood, Jr., and Kristof Koletar.
We have three office locations to serve you; Hampton, Gloucester and Williamsburg.
Please see our Firm Brochure which provides more of an overview and you can also visit our website at www.ThomasLHunter.com to learn even more about our attorneys and areas of practice.