FCLF Announces Tax Credit
with Henderson Behavioral Health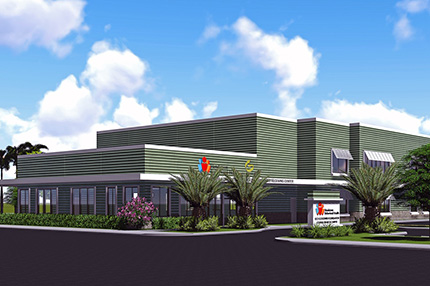 Florida Community Loan Fund recently announced closing on a New Markets Tax Credit (NMTC) Transaction with Henderson Behavioral Health in Fort Lauderdale.

Founded in 1953, Henderson Behavioral Health (HBH) provides healthcare and housing in the Fort Lauderdale and surrounding Broward County area for adults and children with behavioral health conditions. HBH provides prevention, education, treatment and rehabilitation to accelerate and maximize each individual's recovery. HBH is South Florida's oldest, largest and most highly accredited nonprofit behavioral healthcare system providing behavioral healthcare and housing for over 22,000 persons per year.

With NMTC financing through FCLF, HBH will build a new 32,000 sq-ft facility to relocate and expand HBH's CSU, and make improvements to an existing outpatient building. The new HBH facility will include 48 beds - compared to the old facility's 23 - and serve an estimated 2,400 individuals annually.