Greetings!
It's been a productive month (plus) since my last update on the large multi-room addition we are working on in the Binks Estates neighborhood in Wellington.
The swimming pool equipment and pipes have been relocated, the ground prepared, the concrete floor has been poured, the first floor block has been erected, and the floor trusses and sheathing for the second story floor have been installed. This week the second story block will be erected and next week the roof trusses will be installed. Next month's photo will show the addition's final shape.
If you are ready to catch the room addition or home remodeling "fever", please contact us at 561-795-2551. We will make the process easy and painless.
Sincerely,
Todd Perry
Leading Edge Homes, Inc.

Anyone Can Paint
It is true that anyone can paint; however, it takes special knowledge and talent to get professional resul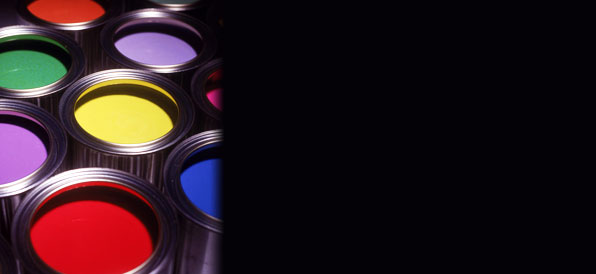 ts and avoid a lot of headaches. Do you know the number one mistake people make when repainting? It's putting water-based (latex) paint over oil-based (alkyd) paint.
Water-based paint does not stick to oil-based paint, it just peels right off. If your doors and moldings already have oil-based paint on them, you have two options.
The easiest thing to do is simply recoat the surface with oil-based paint. Yes, you have to use mineral spirits to clean up and use a brush meant for oil-based paint, but the resultant finish is more resistant to wear and tear. The alternative is to prime the oil-based paint with an oil-based primer first, then top coat with water-based paint. This is clearly more expensive and time consuming.

What do you do if you have a door or moldings that have already been painted with water-based paint over oil-based paint? Unless you want to spend hours striping and peeling off the latex paint, it is usually less expensive and time consuming to replace the door or moldings. Then after priming the replacements, it's your choice - water-based or oil-based paint.
How can you tell if you have water-based or oil-based paint on a surface? Rub the surface with a rag that has alcohol on it (preferably denatured alcohol). If it's water-based paint, the paint will dissolve and transfer onto the rag. If it's oil-based paint, no paint will transfer onto the rag.
Is Your Power Out?
I have now discovered the hard way (twice) that the GFI outlet that controls my whole house water purification system has tripped. In both cases, I got an angry call from my wife informing me that there was no water in the house. No hot, no cold, nothing!
This meant stopping what I was doing, putting my tools back in my truck, and rushing home to diagnose the problem. Even once I determined it was the GFI and pressed the reset button, we would have to wait several hours until the system generated enough purified water to be back in business. Clearly this was an unacceptable situation and one I did not want to repeat again.
I searched the Internet for a solution and I found one. It turns out there is an alarm sold which plugs into the electrical receptacle and makes a very loud noise when it does not sense power. How does it have power to sound the alarm if there is no electricity you ask? It contains one of those square 9V batteries - but one that lasts 10 years.
Now when my wife calls and says there's an alarm going off in the garage, I can simply ask her to press the reset button on the GFI receptacle by the water purification unit, and then the reset on the alarm. Problem solved, she gets water restored, and I don't have to make an emergency trip home.
Although I am using the "power out" alarm for my water system, it's applications are limitless. If you have any device that must have power all the time, and want to know more about the alarm I am using, call me at 561-795-2551 or email me at:
todd@leadingedgehomes.com
and I'll give you the information on what I bought.
Would You Like Two FREE Rounds of Golf at Binks Forest Golf Club?

Refer someone to us that wants remodeling work done on their home and, when they approve a construction contract, we will give you two certificates - each one good for a FREE round of golf (green fees and golf car included). Offer expires May 1, 2012.

Leading Edge Homes, Inc.
729 Cindy Drive
Wellington, Florida 33414

Featured Article
Do you have something plugged into an electrical receptacle that is critical to continuously have power? Would you like to be alerted if the circuit breaker or GFI trips? Then click on "Is Your Power Out?" above.