Viejo
Isaias
, meaning "old Isaac" is the grandfather of the winemaker, Rodrigo. When Rodrigo was a boy, Isaac would take him on long walks throughout their vineyard in Mendoza. On these walks Isaac would keep a watch over the health of the vines, but more importantly he would keep a watch for the first rose of the year. Every year for 40 years, he would find the first flowered rose and bring it back to his wife, Juana. The rose on the label is a symbol of their love for each other and for the culture of Argentine wine.
Isaac is no longer with us, but he has left behind his attention to detail both in the field and in the winery. All of which shows in the current vintage.
Viejo
Isaias
is 100% oak aged, with 8 months American oak, 6 months in the bottle. Intense blueberries and plums highlight the vanilla and white chocolate from the French oak. A quality wine with a good body, full of sweet tannins with good concentration and long persistence.
This wine is meant to be enjoyed now, but could age up to 5 years.
I was fortunate enough to taste this wine with Rodrigo at the family home. We walked through the vineyard lined with rose bushes as the first snow fell in Mendoza. It was my most memorable experience in Argentina, gaucho hat included. I didn't come back with a rose, but I did fall in love with the wine.
Viejo Isaias Malbec Reserva 2018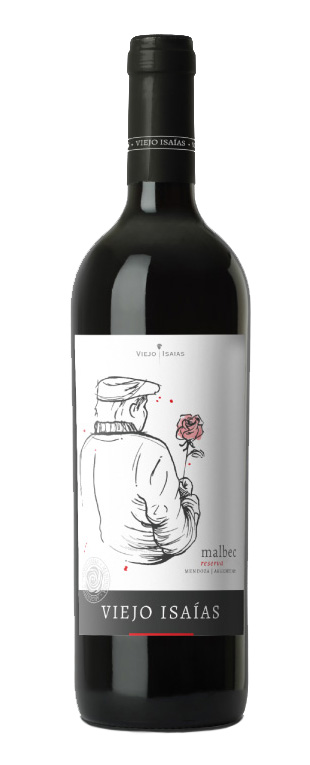 "Perfumed strawberries, red cherries, violets and fine, roasted spices. There is a floral tone on the palate with juicy, freshly cut raspberries, framed by a firm, well-poised tannin structure. Drink now."
- James Suckling (April 2020), 91 pts