Presenting...Award-Winning
Volunteer Management Resources
We received wonderful news this week that our newest publication,
Measuring the Impact of Volunteers,
won the Terry McAdams Book Award. The Award Committee is an affinity group of the
Alliance for Nonprofit Management
.
Each year, the committee reviews books published in the nonprofit sector searching for the the most inspirational and useful new book published which makes a substantial contribution to nonprofit management. The award was created to commemorate
Terry W. McAdam, who devoted his professional life to improving the nonprofit management field and urged those of us in the capacity building field to write about our experiences because he considered our voices insightful and important to improving the sector.

Measuring the Impact of Volunteers

2016 Award Winner
Measuring the Impact of Volunteers: A Balanced and Strategic Approach
presents the innovative Volunteer Resources Balanced Scorecard (
VRBSc)
measurement and planning tool for aligning volunteer effort with organizational goals and effectively assessing the impact of that effort. No more feel-good but meaningless reports about how many volunteers served last year. The VRBSc shows exactly what volunteers are accomplishing and why!
Read an excerpt
.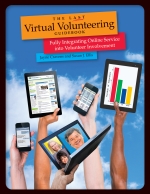 The Last Virtual Volunteering Guidebook
2014 Terry McAdams Book Award Nominee
2015 CausePlanet Choice Award
In
The LAST Virtual Volunteering Guidebook
, international volunteerism consultants Jayne Cravens and Susan J. Ellis emphasize that online service should be integrated into an organization's overall strategy for involving volunteers. They maintain that the basic principles of volunteer management should apply equally to volunteers working online or onsite. Whether you're tech-savvy or still a newbie in cyberspace, this book will show you how to lead online volunteers successfully.
Read an excerpt
.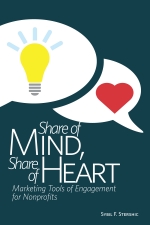 Share of Mind, Share of Heart

2013 Small Business Book Award Winner
"Everyone who works and volunteers in your non-profit has a marketing role in delivering your brand promise," author Sybil Stershic tells us in the chapter titled, "Taking Care of the People Who Most Impact Your Brand."
Engaging with volunteers, staff, and the executive team, to create and stay true to the brand promise in your marketing materials, is not only recommended, it's necessary.
Read an excerpt
.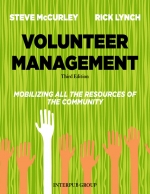 Volunteer Management: Mobilizing All the Resources of the Community

The most widely utilized text in the world on the theory and practice of managing volunteer engagement.

It remains a thorough examination of every facet of a successful volunteer program, from planning and organizing through measuring effectiveness.
Read an excerpt
.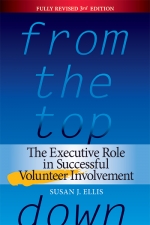 From the Top Down

An Energize, Inc. bestseller since 1986, From the Top Down: The Executive Role in Successful Volunteer Involvement, was the first book to identify the critical link between the actions of a top leader of an organization and the overall success of volunteer engagement. Over the years, it has guided many executives in taking a stronger role with their "nonsalaried personnel department" and given voice to directors of volunteer involvement who so often feel that their bosses "just don't understand." This fully revised 3rd Edition reflects many changes and trends in the world and in volunteerism. There is also a UK Edition.
Read an excerpt
.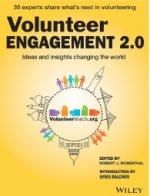 Volunteer Engagement 2.0

A top seller for 2016, Volunteer Engagement 2.0: Ideas and Insights Changing the World

explores the innovative volunteer engagement approaches that are reshaping nonprofits and their communities, and shows how you can bring these approaches to your own organization. Curated and edited by

VolunteerMatch

, the strategies found in this book represent the future trends in volunteerism.
Read an excerpt
.