After the fire: A message from Bishop Herman R. Yoos, and Assistants to the Bishop Mel Amundson and Ginny Aebischer
Prayers for St. Paul's Lutheran Church after the fire
Dear Partners in ministry,
We walk together as the South Carolina Synod. It is especially important to walk together with our brothers and sisters of St. Paul's Lutheran Church, Pomaria, after a fire destroyed their building early this morning - January 10, 2013.
There has already been an enormous outpouring of love and concern for our brothers and sisters in that congregation, and many questions have been asked about how to help them at this time.
In talking with Lutheran Disaster Response, we have learned that the best first response to a situation like this - where a church building has been destroyed by fire - is by offering our prayers and our financial gifts.
Later, Pastor Brent Nichols and the St. Paul's Congregation Council will let us know what other specific needs they have, and how we can help.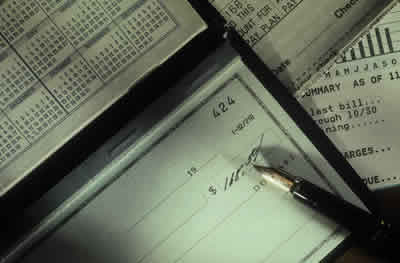 Financial gifts may be mailed to: St. Paul's Lutheran Church
2496 SC Highway 773
Pomaria, SC 29126-8831
Our other offer of support is to embrace them through our prayers.
Imagine - One member of the congregation, resting on his grandfather's grave in the church cemetery, took pictures of the fire consuming his place of worship. One of his photographs shows the steeple engulfed in flames just before falling, and reports that as it fell, the bell was ringing!
What strength we draw from the hopeful promise expressed in the wonderful hymn, Built on a Rock.
Built on a rock the church shall stand,
even when steeples are falling;
Crumbled have spires in ev'ry land,
bells still are chiming and calling-
calling the young and old to rest,
calling the souls of those distressed,
longing for life everlasting.
Surely, in temples made with hands
God the Most High is not dwelling-
high in the heav'ns his temple stands,
all earthly temples excelling.
Yet God who dwells in heav'n above
deigns to abide with us in love,
making our bodies his temple.
Christ builds a house of living stones;
We are his own habitation;
he fills our hearts, his humble thrones,
granting us life and salvation.
Where two or three will seek his face,
he in their midst will show his grace,
blessings upon them bestowing.
ELW 652 Text copyright 1958 Service Book and Hymnal, admin. Augsburg Fortress
Please use the following or other petitions of your choice in your prayers this Sunday morning. Also, click here to see litanies provided by Lutheran Disaster Response, as an expression of their partnership and compassion.
O Lord God, heavenly Father, you are gracious and merciful and have promised you will hear us when we call upon you in our troubles. We ask for your mercy, comfort and guidance for the people of St. Paul's Lutheran Church, Pomaria, during their time of loss and grief.
Lord, in your mercy, hear our prayer.
We give thanks that the fire destroyed no person but property only. Yet we surely pray for those who have been affected by this fire, as it destroyed worship, fellowship and learning spaces, and the artifacts housed therein. For those experiencing such loss, let your Holy Spirit comfort and sustain them, and us, their brothers and sisters in Christ.
Lord, in your mercy, hear our prayer.
We give thanks for all who have come into their community to provide help: firefighters and other first-responders, neighbors, friends, as well as brothers and sisters within the South Carolina Synod. Protect and support them all, and may they be signs of your gracious love.
Lord, in your mercy, hear our prayer.