Providing opportunities and cooperative solutions to foster healthy and thriving communities
within the region.
An Economic Development District serving Northeast Wisconsin for over 40 years.

STAFF

Cindy J. Wojtczak
Jeffrey C. Agee-Aguayo

Transportation Planner

Amy Carrozzino-Lyon

Phragmites Project Coordinator

Angela Kowalzek-Adrians

Natural Resources Planner

Richard J. Malone

Office Accounts Coordinator

Brandon G. Robinson

Community Assistance Planner

Joshua W. Schedler

GIS Coordinator

ANNUAL REPORT
To submit a request for an EMSI Developer Query, please complete and submit this form:

E-NEWSLETTER VOLUME 6,
ISSUE 9 / SEPTEMBER 2016

| | | |
| --- | --- | --- |
| | | |

Wisconsin Regional Planning Commissions and the Wisconsin DNR
announce the award of 9 EAB mitigation grants

| | |
| --- | --- |
| | |
| EAB on a penny | |
In partnership with the Wisconsin DNR, East Central Wisconsin RPC, Northwest Wisconsin RPC, and Southeastern Wisconsin RPC, the Bay-Lake Regional Planning Commission is pleased to announce the total award of $82,450 to nine Wisconsin communities for projects to mitigate the impacts of EAB. Grant funds will support planting nearly 700 diverse, non-host trees in public areas in EAB-quarantined counties within the Wisconsin Great Lakes Basin to help recover from EAB losses or to bolster community preparedness for EAB.
The funding was made available through a FY2015 U.S. Forest Service Great Lakes Restoration Initiative (GRLI) grant received by the Bay-Lake Regional Planning Commission earlier this year. Wisconsin has over five million ash trees and all are at risk with the EAB's confirmed presence in Wisconsin. A total of 42 Wisconsin counties have been quarantined to lessen the risk of spreading the infestation.
The nine grant recipients were awarded grants ranging from $2,400 to $20,000, with grant recipients providing at least a 25% match of the total project. Grants have been awarded to city, village, and town governments to assist with tree planting projects totaling over $133,000. A complete list of funded projects are available here.
Thank you to all who applied. We
received
many great proposals. We wish we had more money to fund them all! We will continue seeking additional funds to further efforts to mitigate EAB.
For additional information about the Wisconsin RPCs and DNR Emerald Ash Borer (EAB) Mitigation Grant Program, contact Angela Kowalzek-Adrians.
Bay-Lake RPC Received TAP Grant Award

Regional Planning Commission has been awarded grant funds in the amount of $108,000 to develop a Regional Bike and Pedestrian Plan for northeast Wisconsin. The award is part of the 2016-2020 Transportation Alternative Program (TAP) funding cycle. TAP allocates federal funds to transportation improvement projects that expand travel choice, strengthen the local economy, improve the quality of life, and protect the environment. Bay-Lake RPC's Regional Bike and Pedestrian Plan is intended to increase transportation options for residents and visitors through identifying and planning for bicycle-pedestrian trails, on-road accommodations, sidewalks, etc. Future newsletter articles will provide additional details once the project commences.
The Regional Bike and Pedestrian Plan will begin in 2017 and is anticipated to be completed by the end of 2018.
GLRI Phragmites Management

Chemical treatments of Phragmites is underway in the lower Green Bay area, the lower Fox River, and the lower East River. Although several rain days have limited the treatment window, great progress has been made, and the three contractors are on track to complete the project by the end of September, and before the first frost.
The Phragmites will be mowed down in late October or into the winter. By spring, we hope to see less of this nasty invasive. The contractors have a goal of 90% effectiveness with their treatments. Follow-up chemical treatments will occur in fall 2017 for any returning Phragmites or areas missed.
For more information, contact Angela Kowalzek-Adrians or Amy Carrozzino-Lyon. The Phragmites Information Hotline (920-430-0220) will be regularly updated with a recorded message about treatment schedule and progress.
| | |
| --- | --- |
| | |
| Treatments with Marshmaster in Allouez | |
In the news!
Commission Chairman Retires

After representing Manitowoc County on the Bay-Lake Regional Planning Commission for many years, both as a member and as an officer, Donald Markwardt has stepped down as Chairman. Mr. Markwardt was appointed to the Commission by the Governor of Wisconsin in 1992 and has continued to serve as a Commissioner up until recently when he announced his decision to retire from the Commission. Don has been a valuable asset to the Commission and was a joy to work with. He will be missed by all.
Bay-Lake RPC Elects New Officers

At the Commission's Annual Meeting held on September 9, 2016, three new officers of the Bay-Lake Regional Planning Commission were appointed. The new Chairman of the Commission is Mike Hotz. Mr. Hotz is a governor appointee that represents Sheboygan County. He is a long-time member of the Commission that is replacing the retiring former Chairman Don Markwardt.
Other new officers include Terry Brazeau and Daniel Koski. Mr. Brazeau represents Oconto County and has been appointed Vice-Chairman of the Commission. Daniel Koski, representing Manitowoc County, is the new Secretary/Treasurer. Both Mr. Brazeau and Mr. Koski are members of the Commission that were recommended by their respective County Boards and appointed by the Governor of Wisconsin to the Commission. Congratulations to all new officers!
Upcoming Events/Meetings

October 7-9, 2016
UW Fox Valley - Menasha, WI
October 20, 2016
Heartwood Resort, Trego, WI
October 28, 2016
Executive Committee Meeting
BLRPC office, Green Bay, WI
December 9, 2016
Location TBD, Green Bay, WI
Available Grant Opportunities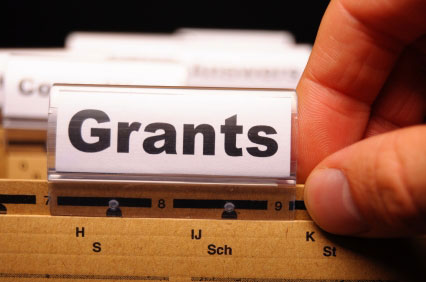 The following is a list of upcoming grant opportunities and their due dates. Please contact the
Commission
if you have a project idea, or need assistance with preparing or administering a grant, or if you are interested in partnering with the Commission on a project.