Please Welcome to the
Neighborhood
Kat Best
"

I have been using neighborhood trainers for a few years now to acquire new clients and grow my business.
The responses and clients that I have acquired through the years have been amazing! Neighborhood trainers is such a great platform for personal trainers to advertise their skills and promote their business."- Judy
"Thanks to your website, I'm starting to get back into a healthier lifestyle."
Many of my clients have never worked with a personal trainer before. Often in their 40s, 50s, and beyond, some haven't worked out since high school, while others have years of experience taking group cardio classes, but haven't worked with a trainer 1-1. Lifting weights is a brand new skill, and the gym looks like an intimidating place. It doesn't have to be this way! A personal trainer can help you learn which exercises to do, how to use equipment, and most importantly, help you feel at home in the gym.
When I started personal training school, I had never done weights. Yes, I'd been in a variety of sports-mainly gymnastics and trampoline-but didn't know where to start with dumbbells, kettlebells, or weight machines. I was in class with people who'd been college athletes and been using weights their whole lives. It was intimidating to say the least! But my classmates and instructors helped me progress one day at a time, and at the end of 12 months, I felt confident in my form and able to teach others! Almost a decade later, I've helped hundreds of people go on the same journey from nervous and unsure to empowered.
The #1 obstacle for many brand-new clients is being mean to themselves. They berate themselves for not being the perfect weight, not knowing how to use every piece of equipment, or not having started eating right and exercising sooner. What if you could be kind to yourself today? If you knew that fitness professionals took at least a full year to learn how to do the exercises, would you sign up for 2 months with a trainer and then be mad at yourself for not being able to keep it up on your own?
Whether you're signing up for a personal trainer, Pilates teacher, or yoga class, give yourself the gift of patience. Plan to spend a minimum of 6 months if not a year to gain skills and build confidence. If you want to try one or two trainers for a month each to find the right match for you, great. Just know that once you do find ideal coach, they can't get you there in a month. Give yourself credit for getting started, and show the same compassion for yourself that you give your friends and family.
Refer Your Favorite Fitness Pro
Let new clients find them here. NeighborhoodTrainers is looking for great trainers and instructors in Manhattan, Brooklyn, Queens, Staten Island, & the Bronx.
Learn Your Body Mass Index (BMI)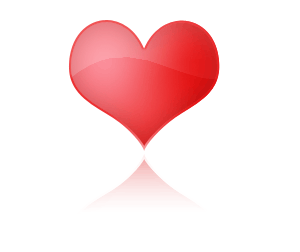 Body Mass Index (BMI) is essentially a height to weight ratio. Am I a healthy weight for my height.
Figure out your BMI now.
Underweight = < 18.5
Normal Weight = 18.5-24.9
Overweight = 25-29.9
Obese- 30 or higher
Remember, speak to your doctor before starting a fitness program and then seek out the right personal trainer for correct program design. Enjoy your workout!
Sure the cooler weather is here, but don't run inside and bundle up yet...a study suggests that just 15 minutes of moderate activity a day is beneficial for adults. Fifteen minutes is all it takes.
Lisa, JoZie, and Geo will help you get moving.
Enjoy!
Rockin' The Doors With Your Bands
There is no doubt when I'm working out with my bands that I utilize doors more than anything else. When I'm traveling, it's the easiest and most obvious choice. Doors are stable, they have height and handles. Handles and knobs are key. Wrapping the band around both front and back of each knob or handle will stabilize and secure your workout to get the most out of it. Here are a few from the archives. Note the knobs in these particular shots:
CHEST PRESS:
Bands are equally measured out and wrapped around each knob. As I turn to face in the opposite direction, I feel it out to make sure they are even before I begin. Then I step forward, core tight, hands at chest level and squeeze it out. Just a side note: Make sure the door is stable also. I have used closet doors and have ripped them out of the wall, Seriously.
ROWS:
The bands did not change from the chest press, I went from one workout to the other just turning around. To get more out of these rows, sit deeper into an isometric squat. Pull and squeeze those shoulder blades together. Werk!
TRICEP EXTENTION:
This can get a bit tricky. With this particular band, it felt much more difficult for me to do both tris at the same time so I opted for single arm to focus on one tricep at a time. I have the band wrapped on only one side, holding a handle at the base end to stabilize. I raise other arm overhead lining up my triceps to my ear. I find the level of tension I can handle while still getting good form and I go for it. Inhale and pump that fist upward and exhale!
TRICEP KICKBACKS
These are easier for me to handle, as I could use both my arms with the band shortened into two halves. I am also closer to the door making the bands easier to use. Remember: The further you stand, the more difficult it will be. I stabilize elbows towards my ribs, bent over slightly and bent at knees, anchoring legs and keeping a tight core. Working one arm at a time is ok also! Whatever works for you as long as you're working those triceps!
LATERAL DELTOID RAISE
I generally step on the band to workout my delts. This works well for beginners that I have worked with that find stepping on the band still too difficult. We all start somewhere and with time we work our way up. This variation works better for my front delts as I get a better burn. Turning away from the door and stepping forward, I feel much more tension to my front deltoids and get a quicker burn.
TRICEP PUSHDOWNS
Toss the band over the top of the door toward the knob, leaving about 8-10 inches between you and the hanging band. Balance it out so each side is hanging evenly. Step close to the edge of the door and grab hold of each handle. Pull elbows to ribs, stabilizing and push the bands downward squeezing the triceps. No hunching over. Good posture. Be sure to control the movement and not allow the bands to control you. Push down and control the movement and return to a 90 degree angle and do it til it burns.
The days of summer have slipped away. Fewer beach days and bbq's, and less days to wear our beloved swimsuits. Kids are back to school, and our workload seems to increase by the day. Fitness and healthy lifestyles are slowly slipping on the priority list. You don't have to let cooler weather and a busy lifestyle ruin the body you've worked so hard into attaining all summer. Here are a few tips to keep you motivated this fall season:
1.
Use the buddy system. You'll be more likely to hit the gym if you're meeting a friend there. They'll help keep you accountable.
2. Set a goal
. There's nothing more motivating that that first 5k looming in bold letters on the calendar. Register early and commit to an exerise program that will get you in shape by race day. The goal doesn't even have to be an organized race. Maybe its a mission to fit into those old pair of jeans buried in your closet by Thanksgiving. Whatever it is, define it, write it down, and revisit it daily.
3. Schedule a regular workout time.
Some of the most committed exercisers do it everyday before the sun comes up or late at night when the kids are in bed. Sit down with your schedule and try to build in an hour each day to be good to your body.
4. Think fun and variety.
Whether it's a toning and sculpting class that changes choreography every week or a trail run that changes scenery every season, design your exercise routine around a variety of exercise methods. Listen to your inner voice when choosing the best workout for you, such as a hip hop class that satisfies your passion for dance, etc.
5. Reward yourself.
After each exercise session, take a few minutes to savor the good feelings that exercise gives you. This type of internal reward can help you make long term commitment to regular exercise. External rewards can help too, such as new pair of running shoes or new music whenever you reach a longer range goal.
Summer may have come to an end, but the desire to stay fit and healthy does not!
Geo Chang, C.P.T.

Contact Geo!
Geo's FITNESS TIP OF THE MONTH


Football Season + Staying Fit!
Pizza and chicken wings may be standard fare during football season, but dig into the fatty foods now, and you'll need more than a few extra workouts to burn off those extra calories later. Ditch the deep fried buffalo wings and go bite size morsels of lean shredded baked buffalo chicken breasts. Combine with hot sauce and green onions. Another idea are grilled chicken / veggie skewers as well as mixed nuts instead of potato chips. They are loaded with protein instead of fat and carbs. Trust me, your body will thank you come January! Go Giants!
Exploring NYC's Personal Training Gyms:
Stay tuned next month for another installment. In the meantime, enjoy our past explorations...
By Chris Granville
Want more?
"I thought neighborhoodtrainers was a fantastic resource - I'm so glad I stumbled across it in my googling! - and I've already shared the site with several friends."- Marie