| | |
| --- | --- |
| April, 2013 | |

New Ask the Experts Q&A with Dr. Prince Kannankeril from Vanderbilt Children's Hospital

"My 3 year daughter and husband have cpvt. How affective are the beta blockers they are taking?"
Catecholaminergic polymorphic ventricular tachycardia (CPVT) is a genetic heart rhythm disease which can cause a potentially life-threatening abnormal heart rhythm, typically during exercise, stress, or anxiety. During these times the body releases catecholamines, or adrenaline-like substances, and in CPVT, heart muscle cells have a molecular defect making them more prone to arrhythmias in response to catecholamines. Beta-blockers blunt the body's response to catecholamines, so it makes sense that they would be effective in CPVT, and they are recommended universally for anyone with a CPVT diagnosis.
As for how effective are beta-blockers in CPVT, we know that they are very effective for many patients, but about 30% of patients on beta-blockers continue to have serious clinical events (syncope, cardiac arrest, or sudden death). That means the majority (70%) of CPVT patients do well with beta-blockers as their only medicine. As for specific beta-blockers, some data suggest, but do not prove, that nadolol is superior to other beta-blockers in CPVT. Most of us who treat CPVT patients use nadolol as our first choice. Nadolol is a good beta-blocker in general, as it can be taken once a day and has very few side effects.
For more information on additional therapies,
click here
To view the video response to the question,
click here

West Elementary Becomes the First Heart Safe School in the Nation!
On Friday, April 12th, 2013, Fairfield Medical Center's Snider Community Heart Watch and the SADS Foundation presented West Elementary School Principal Terri Garrett with a plaque commemorating the school on its new Heart Safe Accreditation. Here are some of the criteria West Elementary School met to become a heart-safe school:
* Parents and guardians completed a SADS Risk Assessment form.

* All students with a cardiac medical diagnosis have a written care plan available to school staff.

* Medical emergency response drills are conducted on a quarterly basis.

* AEDs are located no further than 90 seconds from anywhere in the building.

* CPR-trained staff to student ratio is one staff member for 50 students.

* All fourth- and fifth-graders received hands-on CPR training.

* SADS Facts About SCA sent home with students for parents and guardians to review.


AED Give Away!
Throughout 2013, AED.com will be giving away 100 AEDs (automated external defibrillators) to worthy causes and organizations. Why? To raise awareness of the need for AEDs anywhere and everywhere sudden cardiac arrest can potentially strike. Unfortunately, that indeed means EVERYWHERE: home, work, on the road, public events, etc. If you happen to find yourself in a hospital or fire house, you can rest assured that someone will be there with the appropriate equipment to help you. Anywhere else and it's a roll of the dice. After five minutes without treatment from an AED, a victims chance of survival and recovery are dramatically reduced. At the ten-minute mark, hope is lost.
To register to win, click the link below: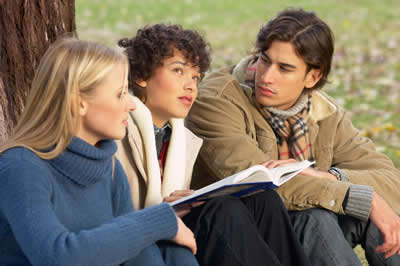 High School Students Required to Take CPR
Texas is just one of the states in a growing campaign to require students to take a CPR training course as a requirement for graduation. As part of the CPR training, students would be required to also learn how to use an AED. Other states that have introduced similar legislation include Vermont, Oregon and South Carolina. In a bill that was introduced in Washington, lawmakers are not only promoting CPR training, but are trying to make sure all high schools are equipped with portable defibrillators
Although there are many states that have introduced bills, currently there are only five states that have been successful in getting this legislation into law. They are Minnesota, Alabama, Iowa, Tennessee and North Carolina.

Medical Education Seminars
Please contact Christine Fontanella at
Christine@sads.org
if you are interested in working with us to bring medical education to your hospital or facility
This month, Dr. Michael Ackerman participated in multiple SADS sponsored medical education seminars in the Miami and San Diego areas. A special thank you to Dr. Steven Fishberger, Dr. Sethuraman Swaminathan, and Dr. Jim Perry for helping us pull together these important programs. Also thanks to Transgenomic, Inc. and Medtronic for providing the SADS Foundation with unrestricted grants which made these programs possible.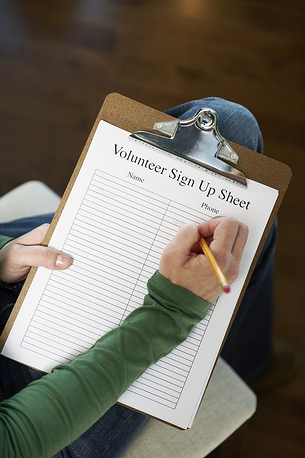 Calling all volunteers in the Denver Area
This May, the SADS Foundation will be exhibiting at the Heart Rhythm Society (HRS) Scientific Sessions conference in Denver, CO. Although we will have staff members there to man the booth we would welcome anyone who would like to come to volunteer and help us. As a SADS volunteer you will be given an exhibiter badge which will allow you free access to the convention floor. When not at the booth you are welcome to wander the floor. This is a great way to see new products and talk to personnel from companies such as St. Jude's, Medtronic, Phillips, Transgenomic and Boston Scientific. This is also a great opportunity to meet with the SADS staff and staff from other non profits, such as, Parent Heart Watch and HCMA.
The following are the times and dates we will be exhibiting:
Wednesday May 8

6- 7:30 pm


Thursday May 9

9:30am- 5 pm


Friday May 10

9:30am- 5 pm


If you are interested please contact
Carol at the SADS Foundation. She can be reached at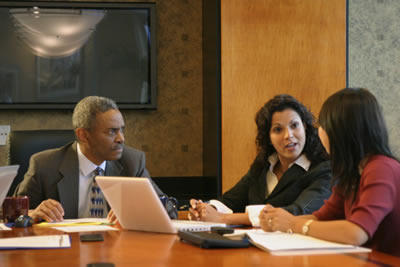 Join the Experts for a Family Focused Educational Seminar at UCSF
On May 18th you are invited to join the Comprehensive Genetic Arrhythmia Program at the University of California at San Francisco for a free one day educational seminar. Events will include lectures and Q&A sessions on eight key topics and an open-mic discussion with a panel of experts. This is a great opportunity to network with other families and get your questions answered by the experts. You can register for this seminar and find more information on the day's events at
http://pages.medicine.ucsf.edu/ccgap/fsm2011.html
.
Does your child have an ICD/Pacemaker? Request a visit from Parker and Penny

The Traveling Awareness Bears is a non-profit organization started by a 7 year old boy
with the dream to raise awareness about medical conditions and provide love
and encouragement to the children living with them. Parker and Penny are two
new additions to the Traveling Awareness Bear family and they are ready to
travel the world visiting children with ICDs/pacemakers. You may request a visit from Parker or Penny for your child and learn more about The Traveling Awareness Bears at
www.travelingawarenessbears.org
.


Upcoming Events



May 8-11


Heart Rhythm


Society Annual Conference -


Denver, CO









May 12

BA 5K in honor of


Brian Anderson -

Sewell, NJ

May 26


Bike the Drive -


Chicago, IL



June 1


Celebrate Wayne in


honor of Wayne Sawyer -
Atlanta, GA



June 7
Green Rive 5K Run in
honor of Keith Young -
Green River, WY






July 21

SADS Charity Booth


in honor of Christie Tolosky -


Saratoga Springs, NY



July 22


Ryan Weidler Golf


Tournamen -

Lansdale, PA




November 1-3


7th International Conference


Columbus, OH



Sincerely,




The SADS Foundation

Alice, Amy, Anne, Carol, Christine, Kate, Rachel, Sarah, and Brandon