You Don't Want to Miss Out on These Big Nights!

SADS Spring Concert Streaming Live!
Join SADS for an evening concert with the talented Jeff Black, Danny Flowers, and Gretchen Peters with Barry Walsh. We will be showing a live webcast of the concert on Thursday, May 23, at 7:00 pm CST, on our website www.StopSADS.org.
4th Annual Celebrate Wayne & Conquer SADS Memorial Benefit
Come out to Smith's Olde Bar on June 1, in Atlanta, GA, for the 4th
Annual Celebrate Wayne & Conquer SADS Memorial Benefit
. Join great people for a fun night out with live music, good food, and a fantastic silent auction. Help us celebrate the like of Wayne Sawyer and raise
awareness for SADS in style!
www.StopSADS.org & click on Events at the bottom of the page.
5th Annual Keith L. Young 2013 Memorial Run/Walk
Join the Young family and the SADS Foundation in remembering Keith L. Young at the fantastic 5th Annual Keith L. Young 2013 Memorial Run/Walk at Stratton Meyer Park on June 7, in Green River, WY. There will be a spaghetti dinner the night before the race at Expedition Island. Get ready to carbo-load up and run a great race to remember a great person! www.StopSADS.org & click on Events at the bottom of the page.
Looking For a Fun Summer Camp to Go to This Summer?
Summer is almost here! Looking for a unique summer experience for your kids? SADS has a list of all the great summer camps out there for youth with heart conditions and ICDs. Check out this list and feel safe and comfortable knowing your kids will be spending their summer with other kids just like them!


You Are Cordially Invited...
Your 2013 "No Ball at All" invitation should be arriving in your mailbox soon! Please join us for this highly anticipated non-event to support our programs.
Every contribution you make to the 2013 "No Ball at All" will support a strong, stable nonprofit to help families and save lives.
Thank you for your generous support!
To participate, click here:
https://www.sads.org/Donate/Donate-No-Ball-At-All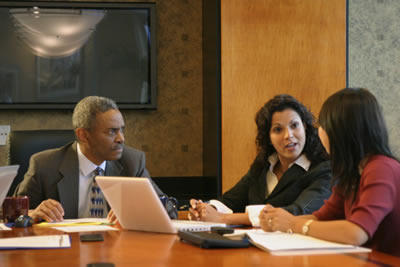 Expert Consensus Statement on Diagnosis And Management Of Patients With Inherited Primary Arrhythmia Syndromes

Worldwide panel of experts presents the first comprehensive recommendations on patients with inherited arrhythmias at Heart Rhythm 2013
The Heart Rhythm Society (HRS), the European Heart Rhythm Association (EHRA) and Asia Pacific Heart Rhythm Society (APHRS), released the first comprehensive statement of recommendations on the proper diagnosis and management of patients with inherited primary arrhythmia syndromes.
The document addresses inherited conditions that can increase the risk of sudden cardiac death (SCD), especially in young people. Long QT Syndrome (LQTS), a common inherited arrhythmia, causes about 3,000 to 4,000 sudden deaths in children and young adults each year in the United States, according to the National Heart, Lung, and Blood Institute.
To read the full story click here:
Thanks Michelle Tipton!
Thank you to Michelle Tipton for speaking at the 2013 Annual UPCRA Spring Conference. Michelle shared her story, "Sudden Cardiac Arrest in the Young - A Personal Story," about her son Shannon's death from sudden cardiac arrest in 1999. She spoke of her struggle to find out how and why he died - and what she could do to help her younger son Dustin. After Michelle, Dustin, and Shannon were all diagnosed at the Mayo Clinic with LQTS, and after a series of ICD episodes, Dustin turned his health and his life around. In the Spring of 2011, he ran a full marathon!
SADS Awards its 6th Annual Courts K. Cleveland, Jr. Young Investigator Awards
To encourage the next generation of researchers in SADS conditions, the Sudden Arrhythmia Death Syndromes (SADS) Foundation awarded the Sixth Annual SADS Foundation Courts K. Cleveland, Jr. Young Investigator Awards in Cardiac Channelopathy Research in both Basic Science and Translational/Clinical categories. These awards are presented at the PACES Annual Dinner Meeting in conjunction with the Heart Rhythm Society Scientific Sessions.
We'd like to congratulate this year's winners! In the category of Basic Science, David Auerbach, Ph.D., from the University of Michicgan, mentored by Lori Isom, Ph.D., was selected as the winner for his paper entitled Altered Cardiac Electrophysiology and SUDEP in Dravet Syndrome. And for Translational/Clinical, Christian van der Werf, MD, Ph.D., from the Academic Medic al Center in Amsterdam, mentored by Arthur Wilde, MD, Ph.D., won for his paper entitled Familial Evaluation in Catecholaminergic Polymorphic Ventricular Tachycardia.
There were 13 phenomenal submissions and we would like to thank the review committee chaired by Dr. Charlie Berul including, Dr. Michael Ackerman, Dr. Joseph Atallah, Dr. Salim Idriss, Dr. Prince Kannankeril, Dr. Shu Sanatani, Dr. Maully Shah, and Dr. Gregory Webster, for their time and efforts reading and evaluating each paper and selecting the winners.
NATA Sports Safety Conference
SADS applauds the National Athletic Trainers' Association for their National Action Plan for Sports Safety. The plan recommends comprehensive pre-participation examinations, AED's (automatic external defibrillators) in every school in the country and near every playing field and gymnasium and CPR training and warning signs awareness be implemented nationally.
An A.E.D., properly administered, can boost the survival rate after sudden cardiac arrest by 60 percent or more. "When someone collapses with sudden cardiac arrest, the survival rate goes down 10 percent every minute if the people around the victim don't know CPR or have an A.E.D.," said Ron Courson, the senior associate athletic director of sports medicine at the University of Georgia and a researcher with the National Athletic Trainers' Association.
ICD Connection
Ten ICD recipients and family members share, in their own words, their unique journey of living with an ICD, cardiac arrhythmia, and for some, sudden cardiac arrest. These personal stories represent a diverse collection of experiences from many perspectives such as age, gender, culture, and diagnoses.
These ten authors offer advice, encouragement, and hope to others living with similar experiences.The book was created and compiled by Helen McFarland, RN, University of Michigan Health System. As a device nurse, McFarland has provided follow-up care for 1CD patients for many years. The book also includes a helpful action plan and identifies success strategies that ICD patients and their families can follow, which was contributed by Lauren Vazquez, PhD.
Purchase on Amazon.com.
Magnets Can "Turn Off" Your ICD
Gianna Chien (age 14) presented her science fair poster at HRS in Denver last week. The poster is about tiny magnets on the iPad cover that can inadvertently shut off implanted defibrillators (ICD's) if the device is left on the chest, such as if you fall asleep with the iPad.
If a person falls asleep with the iPad2 on the chest, the magnets in the cover can "accidentally turn off" the heart device, said Chien, a high school freshman in Stockton, California, whose father is a doctor. "I definitely think people should be aware. That's why I'm presenting the study."
As a safety measure, implanted defibrillators can be turned off by larger magnets placed on the chest. The magnets in the iPad are too small to affect implanted defibrillators in normal use but might affect them if held close enough to the chest.
Most defibrillators will turn back on once the magnet is removed, but some must be reactivated manually causing a potentially life-threatening situation. A spokesperson with Medtronic, Inc. stated: "Our current internal analysis and testing shows iPad technology presents no risk of electromagnetic interference with Medtronic implantable cardiac rhythm devices."
Click here
to read the rest of the Medtronic Statement
New Staff Member Joins the SADS Family!
Sylvie Batchelor is going into her junior year at the University of Utah. She is studying Political Science and International Studies. She has been involved with non-profits since high school and volunteered at the Utah Domestic Violence LinkLine. Sylvie has been anxious to get involved in another non-profit in hopes of positively affecting those diagnosed with debilitating illnesses. She is dedicated to raising awareness for SADS and finding new ways to increase community involvement. The SADS Foundation will truly help her strive to meet her goal of making a difference. She is happy to be a part of this team and is ready to start helping in any way she can.




May 23

Live Benefit Spring Concert

Nashville, TN & a computer

near you!




Upcoming Events




May 26

Bike the Drive


Chicago, IL





June 1


Celebrate Wayne in


honor of Wayne Sawyer -
Atlanta, GA





June 8


Green River 5K Run in


honor of Keith Young -


Green River, WY









July 21

SADS Charity Booth


in honor of Christie Tolosky -


Saratoga Springs, NY








July 22

Ryan Weidler Golf


Tournamen -

Lansdale, PA







June 27-June 28

NASN

Orlando, FL




June 29

Social Support Group 2

Los Angeles, CA




November 1-3

7th International Conference


Columbus, OH


Sincerely,




The SADS Foundation

Alice, Amy, Anne, Carol, Sylvie, Christine, Kate, Rachel, Sarah, and Brandon