Box 41, Stoughton, MA 02072 ~781-297-7450
Stoughton Chamber Members,
Welcome to spring
! As is said, "
April showers bring May flowers
", with the weather we've been having, who knows what it will bring, and when. Our committees are working diligently to provide you, our members, with the best Chamber possible. It takes a bit of time to do it right so be patient, it will all be worthwhile.
As you can see from our Calendar section below, we have some great events coming up, at some of the finest Chamber member establishments. There are also some pics from our last meeting in March at Curahealth, who were kind enough to Host our meeting, invite a guest speaker and provide some refreshments.
We hope to see many of you at our next meeting at Texas Roadhouse, next week, and what is promised to be a tasty Welcome to the Stoughton Chamber at our newest member, Morrell's BBQ!
Terry Schneider
Executive Director
Stoughton Chamber of Commerce
11:30 am - 1:00 pm

Networking
Texas Roadhouse - Brockton
124 Westgate Drive, Brockton
Once again, our friends at
Texas Roadhouse Restaurant
in Brockton (
longtime SCC member
) have invited us to a luncheon at their restaurant!
Matt Frohne
and
Candi Fay
, have been excellent hosts to our Chamber Members over the years!
I suspect they will be serving the usual delicious pulled pork, chicken, veggies, etc, along with their ridiculous rolls and cinnamon butter!!
We are very excited to announce that we will be having our first
speed networking event
. If your business is biz-to-biz, then this event is for you. Everyone will have the opportunity to share quality one-to-one time with their fellow attendees at this event. Come connect and build bridges with your fellow business professionals in the Stoughton community and in your Chamber!
If you will be attending, please register here!
5:30 pm

"Welcome Stoughton Chamber"
Morrell's BBQ
577 Washington St., Stoughton
Morrell's BBQ have recently joined our Chamber and they would like to introduce themselves to their fellow Chamber Members. Come on down and enjoy some BBQ, meet the folks involved at Morrell's and see their beautiful restaurant.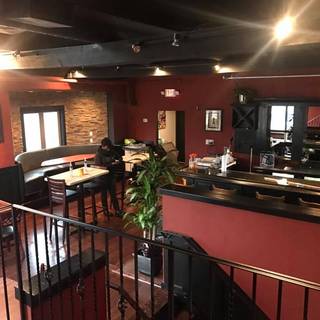 12:00 pm - 3:00 pm

11:30 am - 1:00 pm

Event information coming
Morrell's BBQ
577 Washington St. Stoughton
This is not an error,
Macgregor Morgan, co-owner of Morrell's BBQ

,
has invited the Chamber back for a meeting at the restaurant! More information coming!
TBD
Arbors at Stoughton
2121 Central St., Stoughton
More information coming!
For 168 years, Envision Bank has been a fixture in the south shore community, with great products, outstanding customer service, and talented colleagues that have many years of experience helping customers achieve their goals. When Randolph Savings Bank changed its name to Envision Bank in 2018, it was an affirmation of the Bank's commitment and dedication to helping customers manage the complete spectrum of their financial lives with face-to-face guidance from trustworthy advisors along with technological tools that allow you to bank from anywhere, when it is most convenient for you and your business.
Envision Bank continues to grow. "We strive to be a financial partner that can guide business owners from the growth of their business to transitioning it to the next generation, or any milestone in between. We are now offering investment services expertise to provide strategies for long-term saving, planning for retirement, or succession planning," says Jim McDonough, President & CEO of Envision Bank.
Helping local businesses thrive is a major objective for the Bank. As McDonough explains, "It's no secret that when local businesses succeed, our communities follow suit. We're a local business, too - so we understand the challenges businesses face and we offer innovative solutions to help them grow."
From entrepreneurial startups to family-owned businesses to mid-to-large sized corporations, Envision delivers a full range of business banking solutions such as high-yield savings accounts, commercial loans, merchant services, and more. Envision Bank is in the business of helping their customers get things done - easier.
Above all, along with driving continuous innovation, the Bank has honored its commitment as a community bank to delivering a personal customer experience. States McDonough, "We know there are a lot of banks out there, but we believe that you will see a difference at Envision Bank."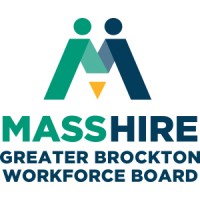 MassHire Greater Brockton Workforce Board
(originally
BAWIB
) i
s seeking
host employers for interns trained in the field of finance. These interns have already completed a 20-hour work-readiness workshop, as well as a 50-hour certified occupational training course that has instilled foundational financial literacy as well as customer service skills, cash handling, and transaction processing skills.
MassHire Greater Brockton Workforce Board
will fund the entirety of the 100-hour internship
and
we are looking for host employers such as: banks, credit unions and other financial institutions, and
CPA services, in departments such as; payroll, treasury, accounts receivable/payable, etc. This is a
spring internship
and the interns are ready for placement on or shortly after
April 1

st
. Interested organizations can call:
David Vincent, Associate Director of Youth Services
at MassHire GBWB, 508-584-9800 ext.26 or
email
John Nesti

Employer Services Manager
MassHire Greater Brockton Workforce Board
34 School Street, Brockton, MA 02301
Previous Meeting at Curahealth

Stoughton Chamber New Members
Morrell's BBQ
Stoughton Chamber Member Renewals
Curahealth Stoughton
Millennium Marketing
Norfolk County Registry of Deeds
Sherm's Auto Body
Vargas & Vargas Insurance Agency
Stoughton Chamber Silver & Gold Members
Gold Members
63 Tosca Drive
, Stoughton
Envision Bank
15 Pleasant St, Stoughton


Good Samaritan Medical Center
235 North Pearl St
, Brockton


New England Sinai/Steward Hospital
150 York St
, Stoughton
Silver Members
2121 Central St
, Stoughton


Ashmont Self Storage
1204 Washington St
, Stoughton


801 Washington St 2nd Flr, Stoughton

MassHire Greater Brockton
Workforce Investment Board
32 School St
, Brockton


CareCentral Urgent Care
286 Washington St
, Stoughton


Central Florist & Nursery
909 Sumner St
, Stoughton
Chinatown Restaurant
103 Sharon St
, Stoughton

Dana Barros Basketball Club
1776 Washington St
, Stoughton
Dr. Scott Aronson
909 Sumner St
, Stoughton


Harbor One Bank

770 Oak St, Brockton

Hop Top Films

508.821.8827, Rockland

Honey Baked Ham
950 Providence Hwy, Norwood
1305 Washington St
, Stoughton

Kid Care Dental
1613 Central St
, Stoughton


Kiddie Academy of Stoughton
1202 Washington St
, Stoughton


Law Office of Stephen J. Delamere
839 Washington St
, Stoughton


Law Office of Starr & Starr
1056 Central St
, Stoughton
Loan Depot
37 Page St #410
, Stoughton
Local Moneysavers
MAJ Business Services Inc.
6 Cabot Place
, Stoughton


Malcolm & Parsons Insurance
713 Washington St
, Stoughton


Maltby Tree
Box 364
, Stoughton


Mario's Roofing, Siding & Windows
152 Washington St
, Stoughton
Merrill Lynch
Metropolitan Truck Center
1074 Turnpike St
, Stoughton

North Easton Savings Bank
25 Roche Bros Way, North
Easton


Old Colony YMCA, Striar Campus
445 Central St
, Stoughton


Olive Garden Restaurant
401 Technology Center Dr
, Stoughton

Outback Steakhouse
45 Mazzeo Dr
, Randolph


Panera Cafe & Catering
PM Associates
2 Cabot Place
. Stoughton


Portuguese National Club
21 Railroad Ave
, Stoughton


Right of Way Driving School
200 Cushing St
, Stoughton

Signature Healthcare
680 Centre St
, Brockton


Stone L'Oven Pizza
8 Washington St
, Canton


Stop & Shop Supermarket
278 Washington St
, Stoughton


Stoughton Diner

756 Washington St Suite #3

, Stoughton

980 Washington St

, Stoughton

Texas Roadhouse Restaurant
124 Westgate Dr
, Brockton


Tito's Cakes
Tosca Drive Auto Body & Truck Inc.
53 Tosca Dr
, Stoughton
Town Spa Family Restaurant
1119 Washington St
, Stoughton


Vargas & Vargas Insurance Agency
4 Cabot Place
, Stoughton

Zienko Entertainment
Quick Links
Chamber Links

Other Links