SCIS Parent Message

Sloan Creek Parents,
We had a great week at Sloan Creek! I hope you will watch the video above with information about the 5th grade district assessments scheduled for next week.
Important Dates for Next Week:
5th Grade Registration for 6th grade. (*Due Feb. 16th-Form Below)
6th Grade Registration for 7th grade (Forms Below)
6th Grade Perot Trip Registration Money due by Feb. 15th, 2018
School Holiday. February 16th and 19th, Four Day Weekend
Attendance Information
Flu Season:
This is flu season, and we are thankful that you are keeping students at home when they are contagious for the health of others. I wanted to share some of the details about attendance as there can be some confusion surrounding this. Again, thank you for keeping your students home while they are contagious.
Attendance Information:
I often say that Sloan Creek is the bridge between the dependence of elementary school and the independence of the secondary school model. One area that we want to continue to shine a bright light on for parent understanding is the structure around secondary attendance procedures.
Starting at Sloan Creek and continuing through your child's years at Willow Springs and Lovejoy High School, attendance is recorded during each period of the day. There is often some misunderstanding regarding the difference between attendance accounting for State funding and attendance accounting for State truancy. For funding purposes, we report to the State how many students are in attendance at 10:00 a.m. each day. For your child's truancy accounting, we count attendance in days or parts of days. If your child comes in late or is checked out early and does not have a written excuse from a doctor/dentist/orthodontist, this will accrue toward the truancy reporting.
You will receive a letter requesting an attendance conference from our campus for the following two attendance situations:
When students are absent more than three days or parts of days within any four-week period.

When students accrue 10 or more *absences in any six-month period.
As a reminder, unexcused absences (coded with an "A" in Powerschool) means that the school does know the reason for the absence.
*We allow for students to have five parent notes/calls per semester without concern. We code these first five as "PN" (Parent Note) or "PC" (Parent Call). After the fifth PN/PC absence, parent notes and parent phone calls are coded "P5". When a student has ten P5

absences

, you will get a letter from the school requesting an

attendance

conference.
Doctor's notes are excused absences and are coded "D" in power school and are excused absences. If you check your child out for a doctors appointment and bring them back the same day with a doctors note, we code this a "M" and is not considered an absence and does not count against perfect attendance. All other absences (PN/PC/P5/D) all count against a students perfect attendance record.
When your child is absent, we request that you e-mail or call Mrs. Lori Esser, our campus attendance clerk so that we have the most accurate coding of your child's absence. I have tasked her along with our campus teaching staff to account for each child's whereabouts for each period of the day. If you have a note from a doctor/dentist/orthodontist, you are welcome to e-mail the note or send it to school with your child upon their return.
We know that attendance can be a confusing subject. If you have any questions regarding how attendance is tracked, please feel free to contact our Ms. Esser, or Mrs. Underwood, or myself.
As always, you may monitor your student's attendance via the PowerSchool Parent Portal.
With an Attitude of Gratitude,
Ray Winkler
Principal
214.417.4660
6th Grade Perot Field Trip - March 02
Hello, 6th Grade Parents!
We want to take this opportunity to remind you that the deadline is fast approaching to register your child for our trip to the Perot Museum of Nature and Science. All students and parent volunteers should sign up and
pay online
on the SCIS website before February 15th.
While at the museum, we will have the opportunity to explore the traveling exhibit, Journey to Space Exhibition, experience the 3D film Journey to Space, and take a journey through the museum exhibits exploring all that the Perot museum has to offer.
Details:
Friday, March 2nd
Buses depart for the Perot at 9:00 am.
Boxed lunch and a T-Shirt is included for students.
Buses will return to campus at 2:30 pm.
Pricing:
Students $35,Includes all museum activities, T-Shirt, and a boxed lunch
Parent Volunteers $25 Includes all museum activities, and a boxed lunch
Lunch choices available when you pay online
Volunteers:
Volunteers will be assigned to their child's homeroom class and will lead a small group of students from that class throughout the day at the museum. Training for volunteers will be at 8:00 the morning of the trip in the SCIS cafeteria. Volunteers will need to complete the
LISD Volunteer application
in order to attend. Parents will provide their own transportation or carpool together.
Fine Arts Registration for Rising 6th Graders

DUE February 16th, 2018
5th graders have an exciting choice to make for their 6th Grade fine arts elective. They may choose between Art, Band, Choir, or Orchestra. We have talked about what factors to consider when making this important decision and what factors to take out of the equation.
Please do not consider what their friends are enrolling in, because there is no guarantee they will be together. Experience level, homework, and cost are also things that should not be a factor. If you have concerns with any of those please give me or the fine arts teachers a call to discuss your concerns.
What should they consider before making the decision? This is a year long commitment. We will not change fine arts electives during the school year. Please research each elective by reading over the information provided on the website and pick which one they have the most passion for. The information can be found by going to the Lovejoy ISD website > Campuses > Sloan Creek > Parents > Campus Information > 2018 - 2019 6th Fine Arts Registration.
Once they have explored all options and are ready to commit it is time to complete the form. We need every 5th Grade student to complete one of the Google Forms by
February 16, 2018.
Please remember that this elective will meet for one period every day. This is a year long commitment, so please make sure your child is ready and they know the expectations for each choice. If you have any questions or concerns, please let us know. Thanks!!
Art - Hannah Updyke - hannah_updyke@lovejoyisd.net
Choir - Christina Chapman - christina_chapman@lovejoyisd.net
Band - Elizabeth Rogers - elizabeth_rogers@lovejoyisd.net
Orchestra - Jennifer Vanhook - jennifer_vanhook@lovejoyisd.net
Amber Smith
Sloan Creek Intermediate School Counselor
Hoops for Heart
The Great Replay is going on NOW at Sloan Creek Intermediate! We've set a goal to raise $4,000 and we need your help! Go to
www.heart.org/middleschool
to sign up today! Each grade level will earn a hoops replay GAME DAY at a special time to celebrate raising $2,000 per grade!
Lovejoy HS Golf
I will host an informational golf meeting Mar 7th, at 6:30 PM, at WSMS library. All those with students interested in playing high school golf will benefit from the meeting. This includes grades 5-8.
Topics I will cover include:
1. What makes a high school team, how many teams, how many on a team?
2. What kind of time does high school golf require?
3. Lessons/clinics (Who, Where, Cost)
4. Playing junior tournaments
Thank you,
Lovejoy ISD
Head Coach Men's/Women's Golf
2017-2018 SCIS Yearbook
Purchase your 2017-2018 Sloan Creek Intermediate School Yearbook
here
.
Cost of the yearbook is $25 and they are available for purchase February 01-March 10, 2018.
Sloan Creek Denim and Diamond Auction Wish List
Sloan Creek Families,
We need your help with collecting items for the Denim and Diamonds online auction. This year the gala theme is Under the Starry Night. We think one of the best ways to enjoy a starry night is a camp out. Because of this we are collecting items or donations to make the Sloan Creek Starry Night Camp Out Basket. You can help in a number of ways:
2) Contribute financially towards the purchase of an item on the Signup Genius "wish list"
3) Bid on the basket during the Denim and Diamond online auction
Donations should be dropped off at the Sloan Creek Office. Please mark them care of: Cheraina Dunn Denim and Diamonds. Donations are due on or before Friday, February 23, 2018. If you would like financial recognition for tax purposes please be sure to include your name and email address with donations. Online bidding begins February 27, 2018.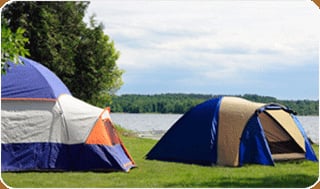 Parents, As you may know flu cases in Texas have been on the rise. Here are a few reminders in an effort to stay healthy:
Please don't send your student to school if they have a fever of 100 or greater. They must be fever free for 24 hours without the use of ibuprofen of acetaminophen before they can return to school.
If your student has vomiting or diarrhea, they must be symptom free for 24 hours before returning to school.
Common flu symptoms are: fever, chills, fatigue, stomach ache and headache (especially in children) and sore throat.
Handwashing and the flu vaccine are still the best prevention.
If you or your student have any flu-like symptoms, please stay home.
If you have any questions, please don't hesitate to contact me: 469-742-8307
Thank you,
Nurse Pierce
Attention 6th grade parents:
There are two vaccinations required by the State of Texas for entry into the 7th grade. They are a Tdap (tetanus, diptheria and pertussis) booster and the Meningococcal vaccine. These vaccines are typically given at the 11 or 12 year old well child visit. If your student receives these two vaccines, please send a copy of the vaccination record to school with your student or fax it to
469-742-8401
. Your help is greatly appreciated, as it will make your transition to 7th grade much easier.
| | | |
| --- | --- | --- |
| Date | Event | Time/Location |
| Feb 12 | Yearbook Club | 2:50 |
| Feb 12 | Chess Club | 3:00 |
| Feb 12 | SCC Rehearsal | 3:00 |
| | Hoops for Heart Fundraiser Ends | |
| | | |
| | | |
| | | |
| | | |
| | | |
| | | |
| | | |
| | | |
| | Orchestra Instrument Fitting | |
| | 6th Grade Perot | |
| | Band Instrument Fitting @ WSMS | |
| | | |
| | | |
| | | |
| | | |
| | | |
| | | |
| | 6th Grade Percussion Concert @ LHS | |
| | | |
| | | |
| | | |
| | | |
| | | |
| | 6th Grade Choir Rehearsal | |
| | | |
| | | |
| | | |
| | 6th Grade Choir Concert @ WSMS | |
| | | |
| | | |
| | | |
| | | |
| | | |
| | | |
| | | |
| | 5th Grade Math STAAR | |
| | 5th Grade Reading STAAR | |
| | | |
| | | |
| | | |
| | | |
| | | |
| | | |
| | | |
| | SCIS Orchestra Concert @ LHS | |
| | | |
| | | |
| | 5th Grade Air Band | |
| | | |
| | 6th Grade Math STAAR | |
| | 6th Grade Reading STAAR | |
| | 5th Grade Science STAAR | |
| | Student Lighthouse Group Dynamix | |
| May 18 | Student Lighthouse Group Dynamix | |
| | | |
| | Student Lighthouse Presentation | |
| | 6th Grade Orchestra Competition NRH20 | |
| | 6th Grade Band Competition NRH2O | |
| | 6th Grade Choir Rehearsal | |
| | 6th Grade Art trip to Nasher | |
| | 6th Grade Choir Courtyard Concert | |
| | 6th Grade Choir Festival NRH2O | |
| | | |
| | 5th Grade Awards | |
| | 6th Grade Awards | |
| | | |
| | Last Day of School/Early Release | |
Message from Sloan Creek PTA
Sloan Creek Parents, we are providing a lunch for our wonderful Sloan Creek staff on Valentines Day. If you are willing to sign up and send a food donation on
Wednesday,
February 14th please have it to the front office of the school by 10am and label the item Valentines Lunch.
Thank you for your willingness to volunteer.

SCIS Accepting nominations for the 2018-2019 PTA Board
The PTA nominating committee will be taking nominations for all of the board positions at this time, as well as taking information on committee interests. As always, we encourage your involvement and welcome your input as we begin to create our board for next year. I have provided a list of positions and a brief description of the committees. If you have interest in a position, email Stephanie McGowan at steph.mcgowan@live.com. The slate of officers will be announced and posted in early April. The slate will be presented for a vote at the membership meeting on April 16th at 10:30am.
Officers:
*President: Presides over all meetings, coordinates efforts of the board, liaisons to school district.
*1st Vice President: Aid to the president and presides in his/her absence.
*2nd VP - Programs: Coordinates programs sponsored by the PTA. Researches, secures and facilitates the events.
*3rd VP - Membership: In charge of membership drive, soliciting new members, reporting to state.
*4th VP - Ways and Means: In charge of fundraising for the PTA.
*Secretary: Takes minutes and maintains accurate records of board and general meetings.
*Treasurer: Custodian of all funds and keeps books of receipts and expenses.
*Parliamentarian: Advises president of parliamentary procedure for meetings.
Committee Chairs:
*Reflections chair: Responsible for promoting and implementing the Reflections art contest.
*Art to Go chair: Responsible for the organization and implementation of ATG for 5th grade.
*Council Rep: Represent SCIS on the Lovejoy ISD Council of PTAs.
*Environmental chair: Plans and implements environmentally friendly projects.
*Hospitality: Responsible for coordinating teacher hospitality activities.
*Legislative: Keeps local unit informed and aware of current legislative actions.
*Volunteer Coor: Coordinates and publishes volunteer opportunities.
*Website: Maintains the WSMS PTA website.
*Technology: Maintains the database and sends email communications to membership
*Directory: Solicits ads, creates and distributes a membership directory.
*Lighthouse Leader: Assists the faculty in the implementation of the Lighthouse Leader program.
PTA News
We have more than 5 million good reasons to vote in the Primary Election on March 6, 2018. Be an advocate for all students in your
#CommYOUnity
and make your voice heard.
You may
click here
to view a list of candidates running for office in Collin County. Our State Representative Seat is District 89 and our State Senate Seat is District 8.
Time to turn in your Box Tops!
The spring submission deadline for Box Tops is right around the corner! Please send your Box Tops to the school?s front office by February 23, 2018 so we can get them counted and submitted. SCIS PTA receives 10¢ for every Box Top we submit. We use that money to provide excellent events and programs throughout the school year.
Thanks for clipping those little dimes!
Andrea Paranteau
Ways & Means
Lovejoy High School Band Mattress Sale Fundraiser

February 10th
The Lovejoy High School Band will be hosting its 1st annual Mattress Sale Fundraiser on February 10th from 10:00 AM - 5:00 PM in the Lovejoy High School Band Hall.
Do you need to replace a bed in your home? Know someone who does? There will be over 30 bed styles on display for customers to try. The beds are new, brand name, made to order, available in all sizes, and cost less than retail stores. In addition to beds, there will also be pillows, mattress protectors, sheets, and adjustable power bases. Financing options will also be available.
Lovejoy K-6 Talent Show
The Lovejoy High School Junior Class invites Lovejoy K - 6 students to register for its upcoming fundraiser talent show. The show will take place Thursday, February 15th at 5:30 PM at Lovejoy High School in the auditorium, with rehearsals on Thursday, February 8th at 5:00 PM. The cost for single acts to perform is $25, and group acts is $50. Admission to the event is free. All proceeds will go to support Prom.
For more information and to register,
click here
. Please note, only the first 40 acts to register will be accepted, so don't delay.
Lovejoy Lacrosse Spirit Day

February 12th
If you love Chick-fil-A and Lovejoy Leopard Lacrosse stop by Chick-fil-A on Stacy Road on Monday, February 12th to show your support of the Lacrosse teams. Chick-fil-A, on Stacy Road, is a sponsor of the Lovejoy Leopard Lacrosse program for the 2017-2018 season.


Before you place your order let the cashier know you are supporting Lovejoy Leopard Lacrosse. Invite your family, friends, and co-workers. We hope to see you on the 12th.
Lovejoy Men's Soccer Future Leopard Night

February 20th
The Lovejoy Men's soccer team will host Future Leopard Night on Tuesday, February 20th, when they take on Royse City with a 5:30 PM kick off for JV and a 7:30 PM kick off for Varsity. During halftime of the JV game, the first 15 future Leopards who score a goal will receive prizes. Additionally, there will be prizes for all future Leopards. Participants will take the field with Varsity players for the National Anthem. After the JV halftime events, players will be available to answer questions and sign posters which will be provided at the game as well as soccer balls which future Leopards bring to the game. This event is for all elementary, intermediate and middle school students.
LHS Jazz Band and A Capella Present Java and Jazz

February 23rd
Come sing and dance the night away with the Lovejoy High School Jazz Band and Choir at 7:00 PM in the Lovejoy High School commons area on Friday, February 23rd. This concert will feature vocal and band standards from the 1940s and beyond. Admission is free. Coffee and desert items may be purchased separately. This event is open to all.
Gifted and Talented Referrals for 2018-2019
The referral window for gifted and talented services opens February 1st for students in grades 1-12. The window will remain open through March 31, 2018.
Click here
for the referral forms located online in the PowerSchool Parent Portal. All referrals must be completed in the PowerSchool Parent Portal. A line is included to type the name of the individual referring the student (parent, teacher, other educator, or student).
Testing is scheduled for Saturday, April 14th and 28th.
For questions regarding referrals, please contact
Kari Lockhart
(469.742.8015) or
Lovejoy Gifted Association Rocket Launch-

March 21st
3....2....1.... Blast Off.....It's Rocket Launch Time.
Back by popular demand, the Lovejoy Gifted Association is partnering with the Dallas Area Rocket Society (DARS) for the annual LGA Rocket Project. The Rocket Project is an extracurricular STEM activity at which your child builds a rocket one evening, then launches it another day, all with the assistance of the professionals from DARS.
The Lovejoy Gifted Association is a non-profit organization supporting Gifted and Talented programs across all schools in Lovejoy ISD. The Rocket Project is a fundraiser with proceeds directly benefiting Lovejoy students. If you have questions, contact
Jay van Rijn
.
What: Rocket Build Party*
Where: SCIS cafeteria
When: Wednesday, March 21st from 6:00 - 7:30 PM
Who: Students aged 10 and up
Launch: Sunday, March 25th, Lovejoy High School, 12:00 PM
*Parental supervision is required at both the Build and Launch events.
Relay for Life: April 6
Relay for Life is an annual event which will be held at Willow Springs Middle School to raise awareness of cancer and to donate to cancer research. This year's initiative is to bring the Lovejoy community together as a whole to promote a sense of unity and caring. We hope you will save the date of April 6th and join us for Relay for Life.
Relay for Life Dinner
A dinner in honor of survivors, caregivers, and their families will be held in conjunction with the Relay for Life event. If this applies to you or to someone you know, please RSVP to
Katherine Guo
.
Relay for Life Stories to Share
The high school Relay for Life committee is also organizing a tribute to those who have been affected by cancer. If you have a story to share, please contact
Katherine Guo
.
Relay for Life Gallery Wall Opportunity
To encourage participation of students at the elementary and intermediate school levels, the LHS Relay for Life organizers are hosting a coloring page activity. Students may
click here
to print the coloring page and decorate it as creatively as they can. They may then turn the page into the receptionist desk at their campus to receive a pencil, sticker or other prize. The event organizers will use all coloring pages to create a gallery wall for the event, which will represent loving support for those whose lives have been affected by cancer.
Relay for Life Luminarias
Relay for Life is selling Luminarias for the Relay for Life event on April 6th at Willow Springs Middle School. Luminarias honor those whose lives have been affected by cancer. You may dedicate a Luminaria to loved ones who lost their battles with cancer, someone currently battling cancer, or anyone who has overcome cancer. When you attend the Relay event, you will see the Luminarias placed around the track, decorated with names and sometimes messages to whom they are dedicated. Luminarias are $10. If you would like to purchase one, please
click here
.
Kids 1st After School Program
Kids 1st is an after school program developed by Lovejoy ISD in order to provide quality, safe care for children at each of the elementary schools and also Sloan Creek. For information, please visit the Lovejoy ISD Kids 1st web page at:
Click Here
Lovejoy ISD Pre-Kindergarten
Registration for the Lovejoy ISD Pre-Kindergarten program is now open. If you have a child who will be 4 years of age by September 1, 2017, you may now register him or her in this tuition-based program.
Click here
to access the registration packet.
We are looking forward to offering this new program featuring credentialed teachers who will provide a developmentally appropriate experience which will prepare our four year olds for Kindergarten. We fully recognize a Pre-K program must be highly engaging and allow our children to explore their creativity. Enrichment opportunities in Art, Music, Library, and Fitness, as well as Science, Technology, Engineering, and Math (STEM) will be provided each week. We are enthusiastic about this opportunity to provide a Lovejoy education for your youngest Leopards at Puster. The Pre-K students will experience a rich learning environment which will provide them with a firm foundation for their K-12 Lovejoy experience.
You may
click here
to review frequently asked questions. For additional information, please contact Stacey Dillon at 469.742.8003 or by
email
.
Inclement Weather
School closures will be determined based on safety. In the event of a school closure, notifications will be announced on the district's website, Facebook, and Twitter pages. We will also announce any closure through the media and by phone. Links to our social media accounts are shown below.
Lovejoy ISD App
The Lovejoy ISD App is available for download on both Apple and Android devices. To download the app for Apple devices, please
click here
. To download the app for Android devices, please
click here
.
Twitter and Facebook
MySchoolBucks Convenience Fee
MySchoolBucks, the district's online meal prepayment program, has provided notification regarding an increase in the convenience fee paid by parents using the online payment feature. The fee will be increasing from $1.95 per payment to $2.49 per payment and will be effective as of December 11, 2017. This increase is the result of an increase in card scheme fees. The district does not receive any convenience fee funds from MySchoolBucks.
In light of the increase, the district contacted MySchoolBucks. They agreed to increase the maximum payment from $120 per deposit to $240 per deposit. This payment deposit increase is effective immediately. You may contact MySchoolBucks directly by telephone at 855.832.5226 or via email at
support@myschoolbucks.com
.
The Lovejoy Running Club will be meeting every Tuesday and Thursday evening at 6:00 PM near the Duck Pond at Celebration Park. All ages and ability levels are welcome to attend from novice walkers looking to shed a few pounds, to elite runners gearing up for the next race. If you have questions regarding the running program you may contact:mailto:
greg_christensen@lovejoyisd.net
P.S. Dogs are welcome.
Lovejoy ISD is adding text messaging capability to SchoolMessenger
The system we use for phone calls and email communications for information such as school closings due to inclement weather. SchoolMessenger will be configured to send text messages to your wireless phone number(s), with your approval. Please confirm we have your accurate wireless phone number in the PowerSchool Parent Portal and then opt-in to participate by following the directions below.
In order to receive messages from Lovejoy ISD or your student's school via SMS text we must have your wireless number(s) in SchoolMessenger and receive an "Opt-In Confirmation" from your wireless device.
You can easily opt-in by simply sending "Y" (or "Yes"), via text message, to our SchoolMessenger Short Code number 67587.
The wireless number(s) you enter into the PowerSchool Parent Portal are updated nightly. If you update your wireless number, or add a new number, in the PowerSchool Parent Portal, the new number will automatically be sent an Opt-In message.
To access the PowerSchool Parent Portal, please
click here
. If you have any questions, or if we may be of any assistance, please contact Stacey Dillon at 469.742.8003.
Foundation for Lovejoy Schools
Taste of Fairview

March 2nd
Back by popular demand, the 3rd Annual Taste of Fairview will be presented by Estate Life Magazine in partnership with the Allen Fairview Chamber, Heritage Ranch Golf and Country Club, and the Foundation for Lovejoy Schools.
What: 3rd Annual Taste of Fairview with over 30 local restaurants, wine and spirits
Where: Heritage Ranch Golf and Country Club
When: Friday, March 2nd at 6:00 PM
Why: All ticket sales donated to the Foundation for Lovejoy Schools
Last year's event was a sell-out, with more than 500 attendees helping to raise more than $17,000 for the Foundation for Lovejoy Schools.
This year's goal is the same: great food and great people coming together for an incredible evening benefiting Lovejoy schools.
Denim and Diamonds - Lone Starry Night April 7th
Through your generosity and support, the Foundation for Lovejoy Schools awarded grants totaling $451,100 to teachers for use in their classrooms this year. The Foundation is funded primarily from Annual Appeal and the Denim and Diamonds (D&D) Gala and Auction. The Foundation's goal this year is to cover D&D costs with sponsorships prior to the night of the event so all monies spent at the event go directly to fund classroom grants.
The Foundation for Lovejoy Schools will host its 12th annual Denim and Diamonds Gala and Auction on Saturday, April 7, 2018, at the Marriott at Legacy Town Center in Plano. This year's theme is a Lone Starry Night. Foundation for Lovejoy Schools Chair, Carrie McClure and Co-Chair, Aimee Peay welcome you to a night featuring dinner, entertainment and live auctions.
The Foundation for Lovejoy Schools will host a raffle for three great prizes, which includes:
$2500 VISA gift card - donated by Owens Realtors
EZ Go Golf cart - Completely Remodeled and Refurbished Model 2014 TXT-PDS with 2014 upbody with flip seating, new batteries, tires and LED head/tail lights. New factory-painted, flame-red body. EC Custom Carts - value $5,000
Arcade Game Table - Designed like original arcade table from the 80s. Table can be customized, featuring officially licensed graphics of favorite College, Pro Team, etc. - value $4,400
Raffle tickets are $100. Only 500 tickets will be sold. A drawing will be held for each item, giving each ticket a chance to win one of these prizes. The winners will be drawn at the Denim and Diamonds Gala. You do not need to be present to win.
Click here
for additional information. You may purchase tickets from any Foundation director, via the Foundation's website, or at the LISD administration building. See the Foundation website for a list of directors or
click here
to purchase tickets online.
Tickets for the Gala go on sale Friday, February 9th for $135 each. The ticket price will increase to $150 beginning Friday, March 9th. This year, we will seat guests at tables of 12. For additional information, visit FoundationForLovejoySchools.org or contact Cindy Booker at cindy_booker@lovejoyisd.net or at 469.742.8043.
Click here
to purchase tickets to the gala.
Give to the Foundation via AmazonSmile
If you plan on purchasing items from Amazon.com, please consider visiting Amazon Smile. Amazon established AmazonSmile to give back 0.5% of the price of eligible AmazonSmile purchases to charitable organizations. When you are ready to shop, log in to your Amazon account by visiting the
AmazonSmile
website for the Foundation for Lovejoy Schools. Once you have logged in, you will have access to the same products, same prices and same service you find at amazon.com. Thank you for your support of the Foundation for Lovejoy Schools.