Savings Through Association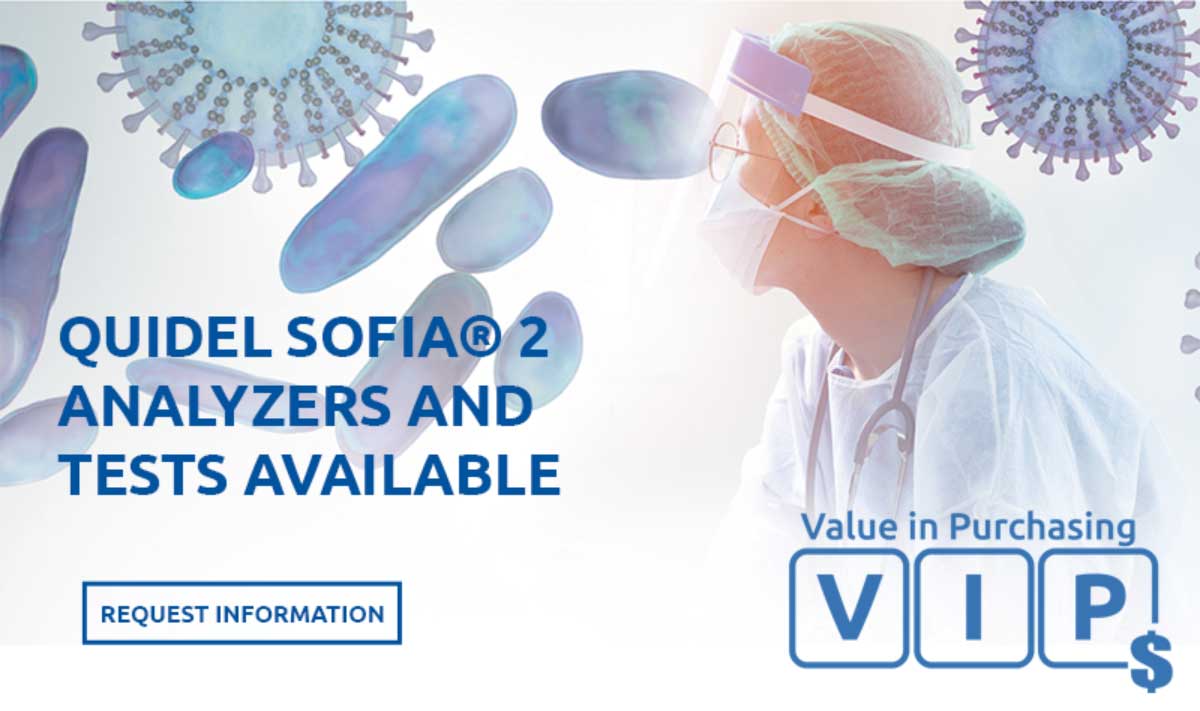 Save with Quidel & ViP
Sofia provides an accurate, objective and automated result in 15 minutes. Testing is authorized to be performed at moderate complexity/high complexity laboratories, or at the Point of Care (POC) in patient care settings operating under a CLIA Certificate of Waiver. Sofia rapid test kits are also easy to use and adaptable to any healthcare setting.

To learn more about how to enroll in ViP to begin accessing special health center pricing request information below.


Enroll Today!
Want to learn more about how ViP can help save you money? To learn more about this special offer or to enroll in ViP, please contact: Rodrigo Peredo - rperedo@nachc.com, Alex Vactor - avactor@nachc.com, Robert "Bob" Piacine - Rpiacine@nachc.com, or call 1-888-299-0324.

211 N Union Street, Suite 200
Alexandria, Virginia 22314