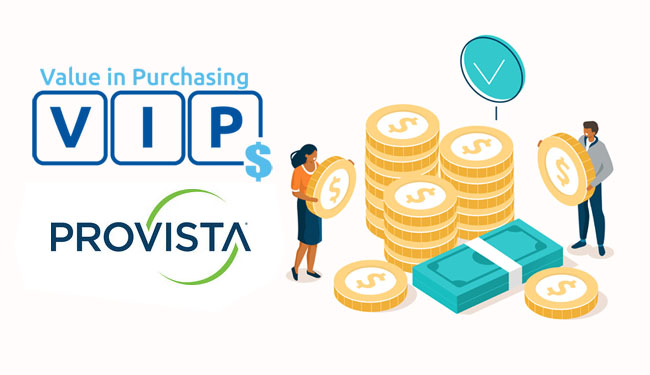 The Value in Purchasing (ViP) Program is the only national group purchasing organization (GPO) endorsed by NACHC.
ViP is a partnership with Provista-Vizient, the largest GPO in the country. The program offers over 1 million items and services at discounted rates. Members access deep discounts on medical supplies, office supplies, and services. And VIPs partnership with Provista-Vizient provides sophisticated tools, resources, and support.

VIP Features:
Benefits of the largest GPO in America.

Discounts based on $100 billion purchasing volume.

Over 1 million items and services are under contract.

CHC-specific contracts.

No membership Fees.

No contractual obligation.

Ease of use and implementation.

Support of state, regional, and national associations.

To learn more about ViP or to enroll, click the link below.