IMPORTANT DATES
WEDNESDAY, AUGUST 8
Meet Your Teacher
10:30-11:30 am
Kona Ice For Purchase
11:00 am-12:30 pm
Soccer Field
THURSDAY, AUGUST 9
First Day of School
TUESDAY, AUGUST 14
Kindergarten, 5th, 6th, 7th, 8th Classroom Orientation
6 pm
Sunshine Breakfast
For New Families
8:30 am
1st, 2nd, 3rd, 4th Classroom Orientation
MON.-THURS. AUG 27-30
Scholastic Book Fair
MONDAY, SEPTEMBER 3
No School, Labor Day
WEDNESDAY, SEPTEMBER 19
Picture Day
Burgundy Uniform Top
SCHOOL SUPPLIES
Don't forget, FoC makes purchasing school supplies a thing of the past. By paying your summer supply fee, your child is provided with all the school supplies he/she will need including paper, crayons, folders, planners, pencils, etc. Parents need to provide a lunch box and backpack ( no rolling backpacks please). A backpack is not needed for Kindergarten.
Middle school students will also need a thumb drive and locker shelf. Middle school backpacks and lunch boxes must fit in their lockers.

BOX TOPS FOR EDUCATION
We collect Box Tops all year long. A labeled envelope for your fridge and labeled sandwich bags will be sent home in family folders for your convenience several times a year. We raised over $1200 last year thanks to Box Tops so keep on clipping! Get grandparents involved too.
We can always use parent volunteers to clip and organize Box Tops. Contact the school office or sign up at Class Orientations (8/14 or 8/16) if you are interested.
WATER BOTTLES
Students are encouraged to bring a water bottle to school everyday to stay hydrated throughout the day. Water is the
only
drink permitted throughout the day in the classrooms and P.E. class.
Please put your child's name
on their water bottle.
NO GLASS WATER BOTTLES PLEASE.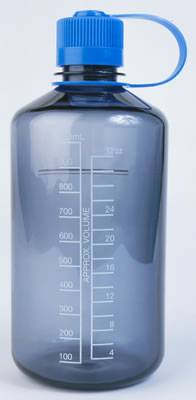 EARLY SIGN OUT
Please refrain from signing out your children after 2 pm unless you have an appointment. The end of the day is as important as the beginning of the day, so children should stay in class.
MEDICATIONS
ALL
MEDICATIONS must be
brought to the school office by the parent and be in their original containers. In addition, for medicine to be dispensed a Medicine Authorization Form must be completed in the school office.
NO MEDICATIONS should be left in student backpacks. This poses a danger to other children.
Link to print form: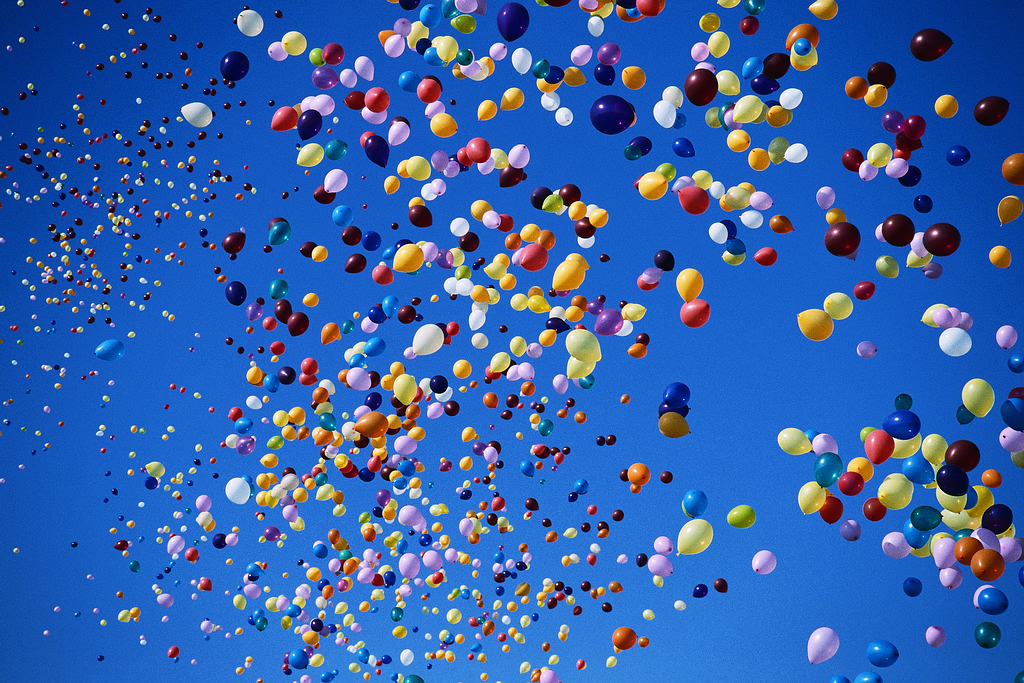 BIRTHDAY MARQUIS SIGN
If you would like your child's name on the sign at the front entrance for their birthday, please fill out the Birthday Marquis form. It will be available at meet the teacher and come home in Family Folders the first Thursday of the school year. The cost is $10. Hard copies will be available at the office.
UNIFORMS
*Purchase with logo through Landsend.com
Uniform tops can be navy, burgundy or white.
Uniform bottoms can be navy or khaki.
*Free tops and bottoms are available in our clothes closet located in the Narthex free of charge.
Students will wear burgundy uniform tops for their yearbook photo Wednesday, September 19th.
VOLUNTEER HOURS
There are many opportunities to complete your volunteer hours.
*Scholastic Book Fair
*Field Trips
*Night of Knights
(Contact Christin Behrens at NOK@Familyofchristtampa.com)
*Bonfire
*Homeroom Parent
*Recycling plastic bottles
*Classroom Time
*Organizing the clothes closet
*Maintaining flower beds
*Setting up for events
*Cleaning up after events
*Picture Day (Fall)
Contact our PTL President, Jeanine Armington for more opportunities at (Jbeannie@tampabay.rr.com)
20 volunteer hours must be completed by Tuesday, May 23rd.

MAKING MAGIC/AR GOALS
S
tudents will receive a "Making Magic" slip when noticed by a teacher or staff member doing something good for someone else. Those slips will be collected at the office and names will be drawn each Monday morning at chapel. Students whose names are drawn may visit the elementary or middle school treasure boxes for prizes.
YOUR PTL BOARD
President:
Jeannine Armington
Vice-President:
Kim Koenck
Secretary:
Amy Williams
Treasurer:
Megan Greene

Night of Knights Chair:
Christin Behrens
PTL Invites New Families To:
The New Family Sunshine Breakfast

Wednesday, August 15th @ 8:30 am
Middle School Ice Cream Days
(5-8th Grade)
ENJOY THE REST OF YOUR SUMMER!

PRINCIPAL'S CORNER
Dear Parents and Students,
It is an honor to welcome you back to the 2018-19 school year at Family of Christ! The faculty and staff
have been making improvements to our classrooms and
campus which include curriculum enhancements, technology upgrades, new campus fencing and classroom updates. It is our goal to provide a remarkable experience and learning environment for your child. I am looking forward to hearing about your summer adventures, catching up with returning families, and meeting our newest Knights. I cannot wait to hear over 165 students in our hallways and classrooms on August 9th. They are the heart of Family of Christ!
As we begin this school year, our goal is to establish a partnership between your child's home and school. We believe that God has created each child with unique talents and abilities. Our goal is to challenge the students academically, but always to encourage their growth spiritually and socially. You can help establish the expectations for a successful year for your child by reviewing the Parent-Student Handbook on our website before school begins.
We have one exciting addition and one class transfer to our Family of Christ Staff. I would like to welcome Mrs. Jennifer Smith to our kindergarten class as the new assistant and Mrs. Patti Lehrer as our first grade assistant. We are proud they are part of our Family of Christ family.
The office will keep you updated on information about events each week electronically as well as in our Thursday Family Folders. Other places for news and information include the school website, marquis, and the communication display boards near the office.
I would like to invite your family to attend church on Sunday, August 19, 2018, at 10:45 am for our Teacher/ Staff Installation. This will be a special service to pray for our school, students, faculty and staff.
The Parent Teacher League (PTL) is a wonderful way of connecting with other parents within the school. FoC offers many ways, both big and small, to become involved. Please consider volunteering your time and talents to events like the Night of Knights Dinner Auction, Bonfire, and Walk-A-Thon. Family of Christ always thrives with all of us working together!
Mark your calendars: Night of Knights will come upon us quickly this year. The event is October 20, 2018; you will not want to miss out. It always proves to be a night filled with fellowship and fun for all to enjoy! Thank you to Christin Behrens and her Night of Knights team who have worked all summer to prepare for our event.
Our staff goal is to partner with you to instill a love of learning in your children. We want them to find success by working hard and persevering, even when it seems tough. I hope you are ready...we sure are!
I look forward to another wonderful year with our remarkable students. Together, as a team, we will have a successful year! Thank you in advance for your support and we look forward to seeing you at Meet the Teacher on Wednesday, August 8, 2018 at 10:30 am.
God's blessings to you all,
Mrs. Jennifer Snow
Family of Christ Principal
jsnow@familyofchristtampa.com
SCHOOL DETAILS




Meet Your Teacher is on Wednesday, August 8th

from 10:30-11:30 a.m

This will

be

your opportunity to say a quick HELLO and walk through the school. There will be a paperwork table set up in the Narthex. Please stop by

after

visiting your classroom(s) to ensure that the school office has all your paperwork. Students will

also receive

their carline tags and spirit shirts in their classrooms. Size exchanges can be made at

the school office. Birthday Marquis, Before and After Care,

Lunch

and the Administration of Medicine forms will also be available. Also visit our clothes closet (free

uniforms). There will be a Kona Ice Truck on the large soccer field for purchasing ices.

Classroom Orientation will be held for Kindergarten, 5th, 6th, 7th and 8th grade parents (

P

arents Only

) on Tuesday, August 14th at 6 pm. Classroom Orientation will be held for 1st, 2nd, 3rd and 4th grade parents (

Parents Only

) on Thursday, August 16th at 6 pm. Orientation will take place in your child's classroom. Classroom Orientation will give the opportunity for the teacher to answer or address any questions that have arisen in the process of school starting for your family.

Middle School students (grades 6th-8th ) are in session from 8:10 am - 3 pm and may arrive between 7:55-8:05 a.m. Middle school start time is 8:10 am.

Elementary School students (grades K-5th) are in session from 8:30 am -3 pm and may arrive between 8:

10

-8:30 a.m. Students should be in their classrooms when the bell rings, not getting out of their car.




*Please note: Families with elementary students who have a middle school (grades 6th-8th) sibling may arrive between 7:55-8:10 am but the child must go directly to their classroom and cannot walk around campus.

Since middle school students must get to class by 8:10 am we ask that elementary parents not hold up the drop off car line in the morning. Please arrive after 8:10 am and let Safety Patrol assist your child out of the car.




During the first two days of school, all are welcome to park in the parking lot and then walk their child to their classroom.

Starting the first full week of school, you are

encouraged to go through the carline and allow a Safety Patrol member to assist your child.

This helps us start our school day on time and with

less

confusion.

Pick up is at 3 pm.

Please pull up and wait in the pick up line to the side of the building. Teachers and Patrols will guide your child to your car as you pull up.

For your child's safety, children will not be allowed to cross traffic alone. Parents please do not cross traffic to pick up your child. Parents who designate their children as walkers should stand by the flag pole to pick their child up. Students will NOT be allowed to walk to the parking lot alone after school.

BEFORE/AFTER CARE PROGRAM:

You must have completed Before/After Care paperwork and enrolled before the first day of school (This paperwork will be sent home electronically

at the end of July, will be available at 'Meet Your Teacher',

and then be available in the school office). Make sure to let your child's teacher know what days your child will attend the FoC Before/After Care Program.

If your child

is dropped off before 7:55 a.m. or is not picked up by 3:15 p.m.,

they will be checked into this program and you will be charged accordingly.

Before/After Care forms will be sent out at the end of July electronically.




Chapel is held every Monday morning

with Pastor Dave. Students are encouraged to bring their chapel offering on Mondays. Parents are welcome to sit in the back of the sanctuary. Parents should not be loud or be using their phones at this time.

School lunches will begin Thursday, August 9th.

An electronic lunch menu will be sent home mid July and be available at 'Meet Your Teacher'.

During the school year, l

unch forms will be sent home in Thursday Family Folders two weeks before they are due.

All lunches must be pre-ordered. If your child forgets their lunch they will receive an emergency lunch and your account will be billed $4.25. Please contact Ms. Patti (ext. 118) at the front desk if you have any questions or suggestions.




Lunch forms will be sent out mid July electronically.




UNIFORMS:




Please take the time to properly review the commitment to FOC's dress

code on




Our provider of Family of Christ uniform shirts is Land's End. They are navy, white and burgundy.

*Students will need to wear a

burgundy

uniform shirt on Wednesday, September 19th for yearbook photos.




May be purchased in navy, khaki, or Hunter/Classic Navy Plaid from Lands' End or navy or khaki from local retailers.




May be color of choice but may NOT have glitter, lights, or cartoon characters.

PLEASE consider getting your child(ren) a good fresh haircut before the start of the year!




Cold weather clothing guidelines will come home in family folders at a later date.

Many thanks to our PTL Board members who have been planning over the summer


in preparation

for

2018-19 school events. FOC's Night of Knights Dinner & Auction will be held at the Hunter Green's Country Club on Saturday, October 20th. Look for opportunities to participate in this BIG event.



FAMILY FOLDERS

Every Thursday your Family Folder from the school office will come home with your youngest child. Please feel free to decorate the cover with pictures and artwork and make it your own. All school paperwork will be included in this folder to prevent a trickle of papers throughout the week. Please return the folder and its contents back to school on Friday or the following Monday so it may be sent home the following week again on Thursday reloaded with materials. In addition, if you own a small business or would like to distribute flyers for an event please stop by the office to get it approved so it may it included in family folders.
RECYCLE BINS

FOC continues to be environmentally conscious by recycling paper and cardboard.




*Clean Newspaper *Phone Books *Soft Books *Cereal Boxes *Construction Paper *Office Paper *Magazines *Mixed Paper

The bin is located to the left of the church parking lot, near the soccer field. Please break down all boxes so more can fit in the bin.

Please help the earth while helping FoC at the same time. Proceeds from the recycle companies go to our Student Council.

Student Council uses the money for pep rallies, recess equipment, and other fun items for all students to enjoy.
FAMILY OF CHRIST
SUMMER READING LIST
2018

Please use the links below:
CLASS ORIENTATIONS

Parents please come to Class Orientation:

Tuesday, August 14th @ 6 pm -Kindergarten, 5th, 6th, 7th & 8th grade.

Thursday

, August 16th

@ 6 pm for 1st, 2nd, 3rd and 4th grade.

Parents Only.



CHURCH SERVICES

Please join us for one of our church services:

*Saturday Evening @ 6:00 pm (Traditional)

*Sunday Morning @ 9:15 am (Traditional)

10:45 am (Contemporary)

Teacher installation will take place on Sunday, August 19th at


10:45 am. Please join us for this special service.
DRAMA CLUB IS BACK!
Mrs. Ferguson is planning a creative and fun Drama camp for when the students return to school. Students in first through fourth grades are able to participate in our after school drama club. There will be beginners Drama Club starting in September. Paperwork will be sent home in family folders the first week of school.

The Scholastic book fair is coming! I Hope everyone had a great summer and a chance to relax a little. School will start soon and we are looking forward to another great year at Family of Christ. For all the new families, WELCOME!
For the past several years we have had great fun taking part in the Scholastic Book Fair, this year is no exception. We will have loads of great reads for our primary grades, middle schoolers and even a selection for the grownups.
This is where I need your help. The Fair will take place from August 27th - August 30th. Below you will find the dates and blocks of time where we have a need for volunteers. I understand some people want to volunteer but have other commitments and can't stay the full block of time, please let me know the times you are available, we still need and appreciate any time you are able to give!
Sun., Aug. 26 Set up at noon, after church
Mon., Aug. 27 8 am-Noon and/or Noon-3:30 pm
Tues., Aug. 28 8 am-Noon and/or Noon-3:30 pm
Wed., Aug. 29 8 am-Noon and/or Noon-3:30 pm
Thurs., Aug. 30
8 am-Noon and/or Noon-3:30 pm
Don't forget, this is a great way to complete or chip away at your 20 volunteer hours! Thank You!
Blessings,
Lori Kwilecki &
Adrienne Schaberg
DINNER AUCTION

HUNTER'S GREEN COUNTRY CLUB

SATURDAY, OCTOBER 20TH, 6-10 PM
Shop July 2-9th to receive this deal.


Lands'End.com

School Number: 900095951
At checkout, manually enter:
Promotion Code ERASER & PIN 2030


Not sure what size to order? Stop by our clothes closet to see the sizes. The clothes closet is located in the credenza on the left as you enter the Narthex by the brown chairs. Help yourself to some of the clothes or just try them on for size. They are free and there is a large assortment of sizes.
*Since 2011 Lands' End has given back nearly $10M to partner schools. Family of Christ receives a check every year based on our sales throughout the year.
TUITION EXPRESS
Ever wonder what that $20 Tuition Express charge was for?Tuition Express charges are sometimes processed days (or even weeks) after you authorized the payment. To help you identify charges to your account, sign up for an on-line Tuition Express account! You can monitor your activity and sign up for e-mail payment notifications. If you are interested,
please request the
enrollment
information from Brenda
Uhlich, from our finance office:
Buhlich@familyofchristtampa.com or (813)558-9343,