Vermont is home to innovative technology businesses, products and services and to individuals and organizations that make a positive impact on Vermont's tech landscape. Recognize a Vermont technology innovator, ambassador or startup by

submitting a nomination for a Tech Jam Award

.

Nominate a Vermont-based business or individual you think worthy of the recognition, even your business or yourself.

Don't hesitate if the nomination was submitted previously - this could be the year.

The awards will be presented as part of the Vermont Tech Jam on Oct. 19. Be sure to attend: The vtTA will be there with a hand-out listing of job openings from our members. And let us know

if you'd like to participate as a logo sponsor in our full-page ad in the program distributed at the event and in Seven Days.

Keep an eye out for other upcoming events such as another "Let's Tech Together" discussion on blockchain technology planned for Oct. 17.

We thank everyone who joined us last month for our most well-attended annual Sunset Dinner Cruise event, with support from

presenting sponsor FirstLight and

all our sponsors

.

Check out the "

By the Numbers

" handout we prepared for the cruise, featuring some vtTA milestones since last year.

As always, we appreciate the support of our members. If not a member, please

plan on joining

the Vermont Technology Alliance.

Executive Director, Vermont Technology Alliance

We have sponsorship opportunities in our newsletter, for our Lunch & Learn and social events, on our website, and much more.



Champlain Mini Maker Faire
(September 22, 2018 - Shelburne Farms, Shelburne)
Vermont's Flagship Maker Faire returns for its seventh year, featuring a range of displays, activities, competitions, demonstrations and performances showcasing the creative work of Vermont's maker community.
Female Founders Start Here Challenge
(September 27, 2018 - Middlebury College)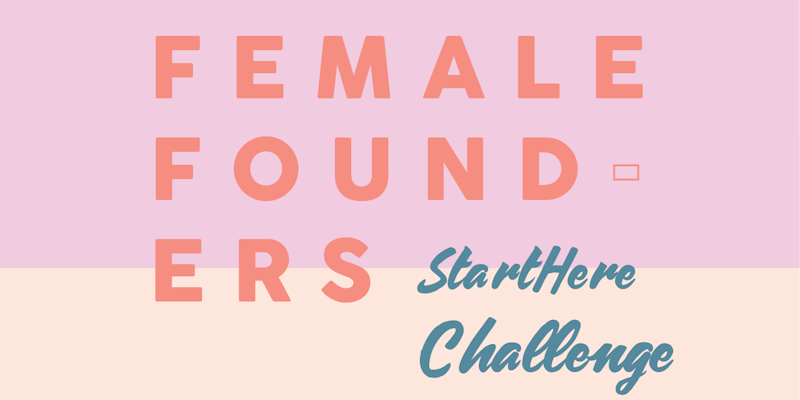 The Vermont Center for Emerging Technologies (VCET) and Middlebury College present a pop-up pitch event for female founded startups, with finalists competing for $25,000 in cash prizes.
(September 27, 2018 - Champlain Valley Expo)
This supply chain trade show is an annual business-to-business event for manufacturers, OEMs and sub-contractors to connect and develop business for contracts and enhanced supply chain opportunities.
(October 5, 2018 - Various Locations)
Manufacturing Day is a celebration of modern manufacturing meant to inspire the next generation of manufacturers. Manufacturing Day occurs on the first Friday in October, and in Vermont the entire month of October has become part of the initiative. vtTA member Logic Supply is among the participating businesses.
Innovation Week
(October 15-19, 2018 - Various Locations)
Innovation Week is a week-long series of events showcasing the entrepreneurial and technology ecosystem in the greater Burlington area and Vermont, featuring a major event each day.
(October 19, 2018 - Champlain Valley Expo, Essex Junction)
The Vermont Tech jam is a free, one-of-a-kind job fair and tech expo that draws thousands of job seekers, entrepreneurs, and tech professionals. Meet representatives from some of Vermont's fastest-growing companies at this annual career and tech expo.
Vermont Women's Fund Celebration
(October 30, 2018 - Davis Center, UVM)
The Vermont Women's Fund hosts Reshma Saujani, founder of Girls Who Code, at its annual benefit celebration
Vermont Technology in the News

Springfield Gets $1 Million for New Gigabit Economic Initiative
(September 18, 2018 - Vermont Business Magazine/Press Release)
The Springfield Regional Development Corporation and the Center on Rural Innovation
(CORI) announce they raised $1 million to launch a new economic development initiative in Springfield.
The Black River Innovation Campus
(BRIC) will bring together digital job training, computer science education and an entrepreneurship center to create innovation jobs, taking advantage of Springfield's gigabit broadband infrastructure. BRIC will provide selected teams free live/work space for a year, and direct investment capital, training, and connections to other innovation resources. As part of the project, PurposeLab, a California-based software product development studio, is partnering with CORI to train and hire up to 24 software developers in Springfield over the next year.
Educational Initiatives in Manufacturing and Cybersecurity Announced
(September 17, 2018 - Vermont Business Magazine/Press Release)
Governor Phil Scott and the Vermont Agency of Education announced the start of two major initiatives to develop state-wide career pathways in advanced manufacturing and cybersecurity. The Agency of Education is collaborating with employers, regional CTE centers, high schools and colleges in Vermont to coordinate efforts and create opportunities to provide seamless transitions into these careers for Vermont students when they graduate high school.
VCET Announces Finalists for $25K Pitch Event for Female Founders
(September 17, 2018 - VCET)
The Vermont Center for Emerging Technologies (VCET) and Middlebury College announced the seven finalists for their upcoming pitch event on September 27. The
Female Founders StartHere Challenge
is a startup pitch event offering $25,000 in cash prizes. The seven finalists are: Pictal Health, Katie McCurdy; Wheel Pad, Julie Lineberger; Cora Ball, Rachael Miller; Visura, Adriana Teresa; Courtney Reckord Jewelry, Courtney Reckord.
$1 Million NSF Grant to Give UVM's Supercomputer a Warp-Speed Upgrade
(September 16, 2018 - UVM)

The National Science Foundation has awarded the UVM a $1 million grant to significantly upgrade its Vermont Advanced Computing Core. Over the next few months, 72 high performance graphics processing units, or GPUs, will be added to the current VACC, housed in UVM's primary datacenter in South Burlington, to create a new high-performance cluster. The new cluster - dubbed DeepGreen - will be up to 3,000 times faster than the current VACC.
Reconciled Honored as Intuit's 2018 US Firm of the Future
(September 14, 2018 - Vermont Business Magazine/Press Release)
S
tartup and vtTA member Reconciled (formerly Reconciled It) has been chosen as Intuit's 2018 US Firm of the Future. The Firm of the Future contest searches across the globe for accounting, bookkeeping and tax firms that see the value of the cloud, use business models to better value their expertise, and grow their practice with modern marketing techniques. Reconciled received a $5,000 prize as an awardee and will now compete against the four other global finalists to win a $25,000 grand prize and the title 2018 Global Firm of the Future.
State Will Open Northeast Kingdom Fiber Network
(September 14, 2018 - Vermont Public Radio)
The state will expand a high-speed broadband network that could serve hundreds of customers in the Northeast Kingdom. Vermont's Telecommunications Director, Clay Purvis, said the Public Service Department recently signed a deal with Kingdom Fiber to connect homes and businesses in the region. The state will spend about $400,000 to install fiber splice enclosures which will allow Kingdom Fiber to connect to the state-owned network. The Vermont Telecommunications Authority completed the fiber network in 2015.
Inntopia Partners With NY Olympic Regional Development Authority
(September 13, 2018 - Inntopia)
The New York State Olympic Regional Development Authority (ORDA) recently partnered with vtTA member Inntopia and will soon be fully integrated with the Inntopia Commerce CRS and online booking engine, allowing it to sell Stay & Play packages that combine lodging and activities from its constituents. ORDA is the organization that manages Whiteface Mountain, Gore Mountain, Belleayre Mountain, and Lake Placid's Olympic venues.
Auto Pilots - DealerPolicy Profile
(September, 2018 - Business People Vermont)
Business People Vermont profiles Travis Fitzgerald and Jeffrey Mongeon, who partnered to create DealerPolicy, a business based in Colchester that uses online tools for customers to compare insurance offers at car dealerships when making a purchase.


State Mulls Options if VITL Fix Doesn't Work
(September 9, 2018 - VTDigger)
Even as officials try to fix Vermont's troubled health information exchange, they've come up with a plan for what to do if those efforts don't work out. Scenarios include merging VITL with some other entity; replacing VITL as the exchange operator; having the state Agency of Digital Services take over the database; or shutting down both VITL and the information exchange and leaving the matter for the private sector to figure out.
Thinking About Moving to Vermont? Sign Up for This Life-Changing Weekend Trip
(September 5, 2018 - Liveability)
A writer for
Liveability
test-drives Vermont's "Stay-to-Stay" weekend in August and previews the next one in Oct.: "Here's the play-by-play of what the weekend is really like - and heads up: the next
Stay to Stay Weekend is in October
, so if you're even slightly curious about
living in Vermont
, I'd highly recommend gifting yourself a weekend getaway and signing up."
Dealer.com and Generator Bringing Maker Education to Vermont Students
(September 5, 2018 - Generator)
Dealer.com and Generator are launching "Design Lab," innovative STEM (science, technology, engineering and math) workshops for 7th-12th grade students. Working closely with area teachers, Generator has developed programming that offers students hands-on learning experiences that focus on collaboration, prototyping, and flexible thinking as a way to engage students in STEM.

ECFiber Closes on $8.5M Financing
(September 4, 2018 - ECFiber)
The East Central Vermont Telecommunications District (ECFiber) announced that it has successfully raised another $8.5M of bonding to extend its fiber-optic internet network in several member towns. Funding will enable ECFiber to build out in smaller towns border-to-border, fill in selected neighborhoods of larger towns, and do network design for all remaining unserved areas within its service territory.
St Mike's Awarded $1 million NSF Grant for STEM-Data Work
(August 30, 2018 - Vermont Business Magazine)
Saint Michael's College has received a nearly $1 million grant from the National Science Foundation (NSF) to help faculty train more data-savvy scientists and science-savvy mathematicians, statisticians and computer scientists through scholarships, enrichment programs and new curriculum that connects disciplines better. The grant will help the college recruit and support 20 highly promising, but financially needy, students in the life sciences, math, statistics and computer science.
Vermont Bullish on Blockchain as New Law Takes Effect
(August 28, 2018 - VTDigger)
Lawmakers, the governor and Vermont business leaders hope a newly minted law will make Vermont a hotspot for blockchain technology and companies that want to use it. The law, which took effect in July, creates a new type of business entity, "blockchain-based limited liability companies," for entrepreneurs and companies who want to prioritize and create custom governance structures tailored to the technology.
Featured Member -

Paul Frank + Collins
Paul Frank + Collins P.C. is a full-service law firm celebrating 50 years of service to its clients and the community in 2018.
Based in Burlington, Vermont, PF + C provides services to regional, national, and international clients, including Fortune 100 companies and foreign companies seeking to conduct business throughout the U.S.
The firm boasts a deep bench of business and transactional attorneys to advise clients on corporate formation, mergers & acquisitions, securities, tax, immigration and talent mobility, employment and labor, and intellectual property. Rounding out the firm's offerings are practice areas in renewable energy, commercial finance, litigation, insurances services, captive insurance, municipal law, public finance, trust and estate, and commercial real estate.
The firm has attorneys admitted to practice in jurisdictions throughout New England (Connecticut, Maine, Massachusetts, New Hampshire, Rhode Island, and Vermont), as well as in New York, Kansas, and Missouri.
Useful Information & Links

Nominations Open for Tech Jam Awards
The Vermont Technology Alliance is inviting nominations for the 2018 Vermont Tech Jam Awards. These annual awards recognize businesses, organizations and individuals who are making an impact on Vermont's tech landscape. Nominations are being accepted in three categories: Innovation Award, Ambassador Award and Startup Award.
Nominate a Vermont-based business or individual you think worthy of the recognition. Submit your recommendations using the
Tech Jam Awards Nomination Form
.
Academic researchers and startups working on tech innovations are invited to apply for a National Science Foundation Innovation Corps - I-Corps - short course in Burlington this fall. This I-Corps Short Course is hosted by UVM Innovations, the Vermont Department of Economic Development, and VCET. Participants in this free, two-week course will receive entrepreneurship training and mentor support as they "get out of the lab" and talk with customers to identify the best product-market fit
Find more information
here
.
Gallagher Flynn Salary Survey Offer
Vermont Technology Alliance business members can participate in the
Gallagher Flynn Salary Survey
at a 50% discount. The survey collects and summarizes salary information for participating Vermont and New Hampshire businesses.
Find more information
here
.
VMEC Training Opportunities for Fall
The Vermont Manufacturing Extension Center is offering a number of training sessions this fall, including a Manufacturer's Forum and Continuous Improvement and Innovation Symposium.
Microsoft Price Increases Oct. 1
Microsoft recently announced a series of price increases, effective October 1, 2018. These price increases will impact Microsoft's hero suite of products and many under the most popular licensing agreements. This will affect most companies, including government, healthcare, finance, and retail, with the exception of educational and non-profit organizations.
vtTA Career Center
Vermont Technology Alliance member companies are hiring, and when you visit the
Career Center
on the
Vermont Technology Alliance website
you can browse and search for these job openings
. The Career Center features up to 150 tech and non-tech jobs. Jobs available from vtTA members are listed at no charge in the Career Center as a member benefit.