WMF® returns to Singapore in 2020!
Women Moving Forward® in GENEVA in 2019

Grad Lunch Geneva

-----------------------------
Women Moving
Forward®
Sept. 18-20
Westlake Village, CA
$4750

1 space left



Enabling Purpose
Sept. 24-26
Westlake Village, CA
$3750

4 spaces left



Advanced Men's Course
Oct. 15-17
Ojai, CA
$4950

FULL



Women Moving Forward®
Oct. 16-18
Geneva, Switzerland


Women's Leadership
Retreat®
New Edition
November 12-14
Westlake Village, CA
$4950


1 space left



Advanced Women
Moving Forward®
December 5-6
Westlake Village, CA
$3250

3 spaces left
2020


Women Moving Forward®
March 4-6
Singapore
$6750


Women's Leadership Retreat®
May 19-21, 2020

To bring WMF® or Advanced WMF®
to your company contact us
Spouses and Partners of Course Graduates can attend the Courses for half price
(this offer does not include the Advanced Men's Course or WLR)
To register for any course, retreat, or conference, contact our office. We accept MasterCard, Visa & American Express
There is a $500 discount when two or more people attend the same $3,750+ workshop from the same company and location.
You must register together and attend together
All prices are subject to change. No refunds are given
svvconsult@svanvleetconsult.com

Special Women Moving Forward®
Graduate Programs


Observing WMF®

All graduates are able to observe any WMF® public workshop

Availability is based on space
cost: $250 total ($450 US in Another country)


To Observe

contact Susan to reserve space.

Reviewing WMF®



A

ny graduate can attend a WMF® public workshop and be a full participant in the workshop


You will need to fully participate and be present for the entire workshop.

cost: 50% of the workshop cost
(currently $1875 in the US)

Reviewer spaces are based on availability.

Contact us for more information.



2019 Women's Leadership Retreat

®

April 30- May 2, 2019

Ojai, California

$4950

April 29 Make-up day




Advanced Men's




Course©




Oct. 23-25
Ojai, CA.

For those of you who want to bring this very special workshop to the men in your company contact us to schedule one.

This is the Men's version of WMF®

Men all over the world have taken this workshop and have been surprised by the results.

The cost:

$40,000 for up to 14 men

We strongly recommend
this workshop be done in locations and
companies where WMF® has been held.

If you only continue to train women but do not also re-train men you just make women more frustrated.




40 YEARS AGO
After the great celebration we had with 31 wonderful people and 7 fabulous speakers, I spent the next couple of days ruminating on the 40 years I have been in this business. I'm exhausted!
It all seems like a dream to me. As most of you do I just put one foot in front of the other and do what is next to do. It is hard to go back over 40 years
and look at the accumulated impact I have had on many, many people worldwide.





There is a a part I vividly remember and that was at the beginning. In1979 I began the business in my living room at an antique roll top bankers desk

I had bought for $250 from a family in New Jersey.



I spent $150 on black and white stationary and business cards. It was a very small budget start up!

The exhilaration of getting up everyday to build the business was wonderful.Call me crazy but I knew it would be successful and I knew we would have a
long run. I knew if your companies could be successful so could I.

I spoke to anyone and everyone who would listen and I created a course I knew was needed even if I didn't exactly know how to market and sell it.

I developed a business plan and presented it to the bank we banked at in Colorado. I wanted a $22,000 loan. They turned me down and so did every other bank I went to.

Then I found out I was in good company. Women were rarely, in 1979, able to get business loans even with a house to use as collateral. We were clearly
discriminated against by banks and other financial institutions.

Then The Women's Bank opened in Colorado. Started by Mary Roebling, President of Roebling Bank in Trenton, NJ (my home town). It opened precisely to
give women who started businesses a chance.

By that time I already had revenue coming in but I changed my accounts to that bank!

By the way, Women are more successful at starting businesses then men.

The SBA and all the micro-loan organizations will tell you it's because we don't spend our money "willy nilly" when we start up. We start up small and
then nurture the business until we can afford an office, etc.

Then last week as I was celebrating my company's 40 year mark, I saw a front page article in the August 9-15 Pacific Coast Business Times.
It said, and I quote, "Some 27% of S&P 500 Corporate Directors are women but only 5% of Venture Capitol goes to women-owned firms"

Only 5% in 2019??? What the Hell? Have we not moved forward in 40 years?
Venture Capitol has replaced bank loans as the preferred start up financing and women cannot access it. Just like I could not access $22,000 in 1979.

The article goes on to say we need to crash this bias in venture capitol firms. Especially given women still have better business success then men do
with smaller amounts of money.

So as I celebrate my 40 years in business and my success I am cognizant of the work we have to do so that my younger sisters around the world have the chance I had. The chance to create a business and control their own and their family's
destiny!


Susan

To see the video of the history of Susan Van Vleet Consultants®
click here



Thank you to all the graduates who submitted videos, who commented on social media and especially to those of you who attended. You are why we have been a success!


Women Moving Forward® Is Back In Singapore!
March 4-6, 2020
Ritz Carlton, Singapore
$6750
For the third time we will be holding a Women Moving Forward®
in Singapore.
It is open to ALL companies. There are only 10 spaces available.
To register click here
Scroll to Singapore WMF® and fill out the form. Then click on send.
I look forward to being back in Asia and to the possibility of seeing our graduates there!


November Women's Leadership Retreat®
November 6-8, 2019
Four Seasons Hotel & Spa
Westlake Village, CA. $4950
Only 1 space left!
To register Contact Susan ASAP to have a conversation!
Grand Hotel Kempinski, Geneva
OCTOBER 16-18, 2019 $6750 US

ONLY 1 SPACE LEFT


Click here for Amazon
Click here for Amazon UK




PURCHASE 2 BOOKS GET $500 discount on our Women Moving Forward® Workshops!!!!
Also Available at Barnes & Noble
BUY 2 BOOKS AND GET $500 DISCOUNT ON ANY

WOMEN MOVING FORWARD WORKSHOP®

simply show us your sales receipt to receive discount!!

Graduate Comments
Dear Susan,
Today marks a very special day for you, I very much hope that your Future of Work Summit today will be a great success! Although I am not with you, I am in Westlake
Village with my heart and thoughts, Thinking of you and your great achievements and of all the women around the world that have benefited form your wisdom and coaching. You made a positive difference to so many relationships and will continue to do so.

I very much look forward to being with you in November (Geneva) and to toasting to your achievements then.

Enjoy the summit to the fullest!

Yours Anke

Congratulations! You have touched and improved so many lives over the years including
mine. Thank You!

Maria Beatriz Rodriguez

Thank you Susan for making an impact in so many lives, including mine. This was truly
an inspirational event. Cheers

Nichole Chagnon


What a special event and my good fortune to be a part of. Thanks so much for all that you shared during this workshop and over many years.

Traci Phillips
Forward
®
or Advanced Women Moving Forward® To Your Area
To have us schedule a Women Moving Forward®

Public Workshop or an Advanced Women Moving Forward®
in your area you will need to register 10+ women
Prices differ by country and US state.

We will then fill the rest of the spaces with women from
other companies and areas unless you purchase all 12
spaces for your company.

For more information contact Susan
Women Moving Forward®
For Your Company or
Organization
To hav
e a Women Moving Forward®
workshop that
is just for your Organization the fee is $45,000+ USD
any where in the world for up to 12 women

For more information contact us at
svvconsult@svanvleetconsult.com
Women Moving
Forward® Website!!!

www.womenmovingforward.com
Visit it for all the updates & news about
Women Moving Forward® and
the Women's Leadership Retreat©. Refer your friends to it.
When you google us we are in the first 5 listed as:
Original Women Moving Forward®.
All of the back issues of the WMF Newsletters are also there.
Twitter
Follow Susan on Twitter
Google Twitter.com and make a request to follow
Susan Van Vleet
on twitter
Linked In
Become a business link to us on Linked In
Request a "link" to Susan Van Vleet
Facebook
Become a friend on Facebook
Request becoming a "Friend" to Susan
Graduate Lunches & Dinners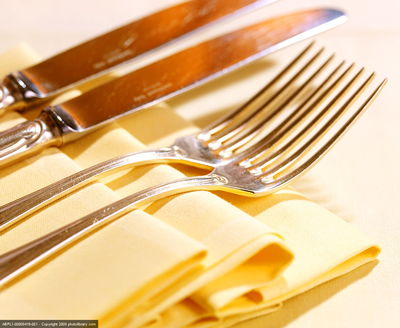 Any Graduate of Women Moving Forward from
any
company can attend.

MONDAY OCTOBER 14
12:30
Grand Hotel Kempinski
Geneva, Switzerland

About Susan Van Vleet
Consultants, Inc.
Susan Van Vleet Consultants, Inc.®
An International Consulting Company
31416 Agoura Rd. Suite 255
Westlake Village, CA 91361
phone: 303.660.5206
E-mail:
svvconsult@svanvleetconsult.com