Feel free to share this email with co-workers, friends or business associates you think would benefit from its information by clicking the "Forward this email" link at the end.
Be sure to get the full message in our emails by enabling images.
Visit us at:
Annual Dinner Cruise Wednesday, Sept 11
The Board of Directors and Staff of
The Greater Elizabeth Chamber of Commerce
would like to thank all our Generous Sponsors
without whom this event would not be possible:
Boarding, Departing and Returning to the


Elizabeth Marina


at the Foot of East Jersey Street, Elizabeth


Boarding at 5:00 PM
Departing at 6:00 PM Sharp
Tickets: $150 per guest!
If you have any questions or would like to confirm your attendance, please call our office at 908-355-7600.
Union County Means Business Business Expo!
Wednesday, September 18; 5 - 7:30 PM
Being a Greater Elizabeth Chamber member means you save big at Office Depot!
Start saving today when you signup through our exclusive Office Depot business account:
Click to Learn More
Click here to sign up and shop with your National Chamber Program Discount
Retirement Diner Tickets on sale now!
Click Image for more details!
Help contribute to the evening festivities by taking an Ad in the Journal and/or submitting your favorite memory to share with Gordon in his Commemorative Book:
Be a part of the Retirement Commemorative Book, a gift to Gordon. Send your company logo, personal message and/or favorite memory, photo or phrase of Gordon Haas.
Be a part of the Evening Program Journal to be distributed to attendees. ($150 Donation. Checks payable to GECC)
Please email your print-ready artwork no later than September 30th to Laurie Paolella in the Chamber Office:
lpaolella.gecc@gmail.com
AN EXCLUSIVE GECC MEMBER BENEFIT
GECC MEMBERS SUBMIT YOUR INFORMATION
SERVICES, PROMOTIONS, AWARDS, RECOGNITION, PRESS RELEASES, ETC
QUESTIONS: CALL 908-355-7600
Messages & events from your Fellow Members
Google photographers are coming to Elizabeth adding the inside of local businesses to Street View

!
This lets people walk through the inside of your business using Google Street View technology. It's great way to give potential customers a great first impression.
Here are a couple examples of other businesses that we have done. (Click the business name to see inside, drag the screen to move around.)
Our current schedule, (which is subject to change) has us in Elizabeth from Thursday, August 22 - Wednesday, September 18.
If you want to add the inside of your business to Street View, just send us an email and we'll do our best to get you on the schedule.
Please include the following:
Business name, contact person and phone number.
We will call to arrange a date and time.
Warm regards,
Josh Rixey (
jrixey@instant360.net
)
Scheduling Coordinator/Photographer
instant360°
UCEDC Seminars to help you Grow your Business
Thursday, September 12, 2019
6:00 - 8:00 pm
UCEDC
75 Chestnut Street, Cranford, NJ 07016
Thursday, September 19, 2019
Liberty Hall Corporate Center
1085 Morris Avenue, Union, NJ 07083
For more info about UCEDC programs contact
Rogers Ramsey 908-527-1166
Bid Response Training for
Terminal One Redevelopment Project
There will be two 4-hour sessions at the Terminal One Community Outreach Offices:

Saturday, Sept 14, 2019 from 8am - 2:30pm at the Newark Outreach Office
Saturday, Sept 21, 2019 from 8am - 2:30pm at the Elizabeth Outreach Office
Those interested in participating should RSVP to EWRT1redevelopment@panynj.gov by September 12 for the first workshop and September 18 for the second.
With the goal of assisting local minority, women-owned and disadvantaged firms navigate through the complexities of the agency's construction projects, these sessions provide an overview for developing effective:
cost estimates
review of contract documents
resource management
insurance requirement
safety requirements
site logistics
analyzing baseline schedules
Click image for a printable flyer
Mark your Calendar: September 14
6th Annual Independent Authors Book Expo
Join us September 14
2019 Ira Geller Memorial Walk

-A-T

hon
Hosted by Community Access Unlimited
Saturday, September 14
Registration starts 11:00 AM
Walk Begins 12:00 PM
Oak Ridge Park
136 Oak Ridge Road
Clark, NJ 07066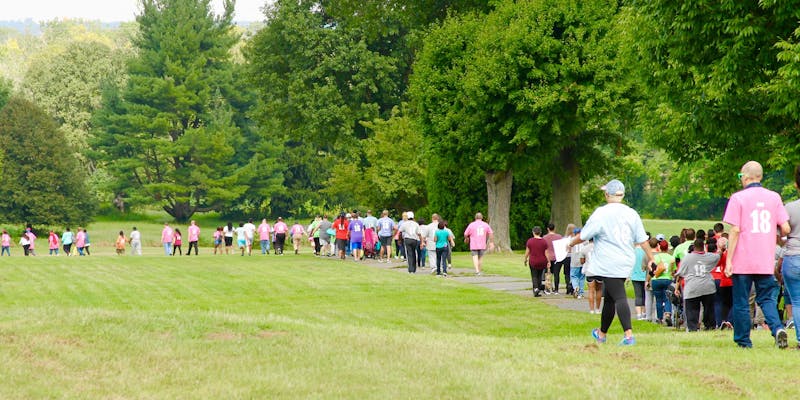 Join us for Music, Food, Community and Fun!
How Can You Support This Great Event?
Admission is FREE and includes a ticket to our picnic!
Tickets to participate in family-friendly games and activities are available at the event
Pre-registration is not required, but encouraged.

The event is named in memory of Ira Geller, a CAU member who worked tirelessly to raise funds for this annual event, always facing the adversity of fundraising with a positive approach. His devotion to raising funds on behalf of supports and services for people with disabilities and his commitment to people with special needs lives on through the Annual Ira Geller Walk-A-Thon. Proceeds from this event support the supports and services available to members of CAU.


Monday, September 16
RWJ Rahway 36th Annual Golf Classic
Monday, September 16
Echo Lake Country Club
515 Springfield Ave
Westfield
Contact RWJ Rahway Development Department:
Union County ELC is back: Friday, September 20!
Friday, September 20, 2019
8:00 AM to 9:30 AM EDT

Holiday Inn, Clark
36 Valley Road
Clark, NJ 07066
Kevin S. Corbett was appointed Executive Director of NJ TRANSIT in February 2018. As of June 2019, his title is President & CEO. As President & CEO, Mr. Corbett leads the nation's largest statewide public transportation system providing more than 944,000 weekday trips on 252 bus routes, three light rail lines, 12 commuter rail lines and the agency's Access Link paratransit service.
Mark your Calendar: September 20
NJ Connects-2019 Garden State Minority, Women and Veteran-owned Business Summit
SAVE The DATE: September 25
Benedictine Academy's
14th Annual Golf Outing
Wednesday, September 25, 2019
Maplewood Country Club
Maplewood, NJ


We invite you to join us as we raise funds to support academic and athletic programs for the Academy. Our goal for this event is the same as always: to keep building golfer and sponsor involvement and help us raise much-needed funds to educate BA students; in 2018 we netted over $50,000 after expenses!
Please join us on September 25th for a great outing.
We'll be honoring Rev. Edwin Leahy, OSB '63, Headmaster of St. Benedict's Preparatory School since 1972. He has been an advocate for Benedictine education at St. Benedict's Prep and now at Benedictine Academy. Together we strive to instill our Benedictine values within the students, faculty and administration.
For more information, to purchase player packages or to be a sponsor, please
CLICK HERE!

Questions? Call 908-352-0670 x106.
SAVE The DATE: September 25
ELIZABETH DEVELOPMENT COMPANY

7th ANNUAL LEADERSHIP AWARD RECEPTION
CELEBRATING WORKFORCE & COMMUNITY DEVELOPMENT

WEDNESDAY, SEPTEMBER 25, 2019
6:00 P.M. -9:00 P.M.

HILTON NEWARK AIRPORT
1170 SPRING STREET ELIZABETH, NJ 07201
Sponsorship and Advertisement Opportunities Available!
To discuss your advertisement opportunity, contact
Maira Santana at 908-289-0262
SAVE The DATE: September 25
United Way of Greater Union County Inaugural
Ladies That Give a Hoot Dinner
Wednesday, September 25, 2019
Shackamaxon Country Club
Scotch Plains, NJ


The Ladies That Give a Hoot Dinner is dedicated to improving maternal and child health across Union County by raising support for our Nurse Family Partnership Program. This program allows specially trained nurses to visit at-risk first-time mothers 64 time over 2-1/2 years. With your support, we hope to transform the lives of first-time mothers and their children.
For more information, to purchase tickets or to be a sponsor, please
CLICK HERE!

Questions? Call 908-353-7171.
Join in the fun OCTOBER 7
On Monday, October 7, 2019 Boys & Girls Clubs of Union County will be hosting our 6th Annual Golf Outing Fundraiser event at Suburban Golf Club in Union, NJ from 10:30am-8:00pm.
For more information, to purchase player packages or to be a sponsor, please CLICK HERE!
To learn more about sponsorships or event details, please contact Joe DeMaio at (908) 687-2697 ext. 115 or
jdemaio@bgcuc.org
Summer or Fall EXCLUSIVE Vacation Opportunity for Chamber Members!
SAVE The DATE: OCTOBER 10
YWCA Union County's Celebrating Empowerment:
99 Years on a Mission
Cocktail Reception
Thursday, October 10, 2019
6 to 9 PM
The Westwood
438 North Ave, Garwood
Honorees:
Kean University
The Housing Authority of Elizabeth
Westfield United Fund
See our Sponsorship Opportunities and ticket options
, please
CLICK HERE!

Mark your Calendar: Saturday 10/19
Prevention Links(PL) is a non-profit organization that has taken a leadership role in the prevention of drugs, alcohol, tobacco, and substance use related issues in Union County for nearly 50 years.
We are asking community members and families to join us in this fight by registering a team to come to the walk, as well as aid in fundraising efforts. This is a fun and unique opportunity for friends and family to work together to make a difference in turning the tide of the addiction crisis facing our community. Your support would mean a lot to us! The Red Ribbon Walk will also have a Family Fun Day, which includes a costume contest, petting zoo, pumpkin painting, kids crafts and more! If you are interested in registering yourself and your family please visit:
If you are not available to participate in the walk and would like to donate, you can visit our donation page:
Every little bit helps, even donations as small as $5.00 will go a long way in helping prevent and treat addiction!
Please direct questions to Sean Foley,
7

32-381-4100 ext. 139
:
sfoley@preventionlinks.org
Save the Date: Sunday, October 20, 2019
5K run ON THE AIRPORT RUNWAY!
Register Now!!
Click For a Printable Flyer
SAVE The DATE: October 28
CALLING ALL FRUSTRATED RESTAURANT OWNERS!
An award-winning production company and major cable network are partnering with a world-renowned chef and culinary director of a global hospitality group for an upcoming television pilot. In this exciting new project, we've designed a three-day chef boot camp in NYC to take underperforming chefs from F to A game. Combining state-of-the-art training and a little tough love, this boot camp will revitalize your chef's culinary prowess in order to win back your approval.
If you want to see your chefs return to their rockstar selves, see below for details and apply today!
In the market for some new furniture?
Find everything you need to create a happier life at home in the 2020 IKEA Catalog... Click here to view online or request one sent to you!
Please Help the Institute of Music in their Annual Fund Drive
Wow...what a summer! The Institute of Music for Children served more than 200 children during this year's Summer Arts Institute, and ten of the students identified special learning or emotional needs to us.
I was lucky enough to sit in on Public Speaking one morning and was paired with one of the special needs students who struggles to connect with others. Together, we created a humorous news story and he chose the role of interviewer. In front of the entire class, he opened our segment loudly and clearly and interviewed me, as we'd practiced, about my Nigerian adventure with an elephant who didn't like my haircut.
The Institute of Music for Children offered 29 scholarships this summer, ensuring that no child is turned away from a meaningful camp experience.
Tuition accounts for only a third of our overall revenue, so we desperately need your support as we seek to replenish the $15,000 in scholarship funding we provided this summer in preparation for our fall term.
Please make a donation to support the Institute today. Help us to extend the arms of our Institute family to even more children this fall. Your investment in our program is a direct investment in a local child.
Click here to go directly to the donation page
Union County College Industry Business Institute
We bring laptops onsite for our computer skills classes at your place of business. Version: MS Office 2016.
We can hold classes for up to 18.
We bring soft skills classes to your place too.
Ask us!
Feel free to share this email with co-workers, friends or business associates you think would benefit from its information by clicking the "Forward this email" link below.
If you are not the original recipient of this email and would like to be added to our list contact our office at 908-355-7600 or email
lpaolella.gecc@gmail.com
Thank you to our Sustaining Members:
Media Sponsor:
If you are not the original recipient of this email and would like to be added to our list contact our office at 908-355-7600 or email
lpaolella.gecc@gmail.com
Visit Our Partners
Click the Image