Welcome New




Brian Dickens

Bethany Price








Deb Giordano President
Mike Williams Chairperson
Jeff Gallant Treasurer
Guy Biechele
Ashley Bird
Kevin Bird
Chuck Heidorn
Doreen LaScola
Bethany Price








GALA was organized to promote the arts as an essential component of a healthy community. We believe that artistic expression is a community's greatest legacy for future generations. GALA will increase awareness and appreciation of the arts by way of exhibits, instruction, theater productions, musical programs and provision of scholarships to students in local schools.




205 School Street

(no mail)

Gardner, MA 01440 - a 501(c)(3) nonprofit organization





205 School Street, Gardner







For shows/events, please contact the facility to confirm dates and times.







Clicking on images in this newsletter will generally open a larger image. Underlined text is generally a hyperlink - clicking on it may take you to a related website.




Massachusetts Cultural Council




GALA Artists Inspired by Murdock Whitney Museum




You are invited to view the wonderful artwork

of GALA artists inspired by the building

& grounds of the Murdock-Whitney Museum

Opening Reception: Saturday, Sept. 19, 1-5 pm


* Judges' Awards announced at 1:45 pm

* Live Music Performances (

see schedule

) by




Brian Dickens, Linda Markey, Brett Moulton, Nate Smith


* Silent Auction

of a limited edition print of an acrylic

painting donated by the artist, Lori MacDonald

* Refreshments

Admission is free during the opening reception,


but donations are encouraged.


All other times: $5 (free for Museum members)


Winchendon Historical Society


151 Front Street


Winchendon, MA 01475


Opening Reception: Saturday, Sept. 19, 1 - 5 pm
After the opening, the exhibit will be viewable
during normal Museum tour hours
Visit the Museum website

for current hours.

Be sure to vote for your favorite artworks.
Popular Choice Awards will be given to the three pieces receiving the most votes from visitors at end of exhibit.




SAVE THE DATES!

GALA FALL ARTISTS CRITIQUE GROUP MEETINGS


LED BY DAN MORTELL





Are you spending the summer creating new artwork? GALA will resume our Artists Critique Group meetings in September.

Plan now to join us for coffee and conversation.




Get some feedback on and insight into what you've created.



Saturdays on September 19, October 17

and November 21 10 am-12 noon

at the

55 West Lynde Street, Gardner, MA 01440






GALA En Plein Air

Don't Miss the Final GALA En Plein Air of 2015


Saturday, October 3, 2015 10 am - 1 pm

(rain date: October 10)





at the High Ridge Wildlife Management Area,

Westminster, end of Overlook Rd.





Join your fellow artists for painting, drawing, photography, or any portable medium in the fresh air.





What will you need? Anything that will help you create art outside of your studio.




The hope is for a couple of hours capturing the scenery as only artists can,

then convening for a gathering afterwards to gain perspective on the day's results.




Attendees should provide all their own materials, including chairs, bug spray and food.





We will meet at the parking area at the end of Overlook Rd. and take a short walk

into the area for some good fall colors and scenic vistas.




Directions to the location is provided in the registration form.


FREE for current GALA members!







Register by Wednesday, September 30, 2015



Membership Year Change
GALA's membership year has changed from a July 1-June 30
to an individual anniversary date cycle.
Custom Label Wines to Benefit GALA
Whether you love art or love wine
(or both!),
purchasing our wine is a super way to support the local arts community.
They make very creative
and tasteful gifts as well.
Get all the info about the wines & order today
here
and enjoy a toast to art!
C.M. Judge
Juried Art Acceptance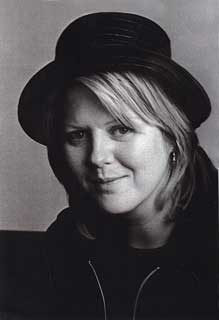 photo by Elsa Voelcker
InVision: 2D & 3D Landscape
at The Davis Art Gallery

C. M. Judge's painting "Insistence" has been juried into InVision: 2D & 3D Landscape, an exhibition featuring 80 artists presenting diverse interpretations of physical, spiritual, cultural, and ecological vistas.
For more information on the artist
Opening:

September 10, 2015
44 Portland Street, 3rd Floor
Worcester, MA 01608
phone 800.533.2847

Doreen LaScola
Davis Art Gallery, Worcester, MA
Red Rain by Doreen LaScola
Doreen LaScola's piece entitled "Red Rain" was accepted to the Davis Art Gallery InVision exhibit.
Opening:

September 10, 2015
5:00-7:00pm
Lily Field Jackson Park
by Doreen LaScola
THE DAVIS ART GALLERY
Printers Building,
44 Portland Street, 3rd FloorWorcester, MA 01608
phone 800.533.2847
The show runs until January 8, 2016
Along with nine other School Street Art Studio artists,
Doreen LaScola will be showing three of her plein air pieces at the
Levi Heywood Memorial Library
, 55
West Lynde St, Gardner Mass during the month of
September
.
Show will be open during regular library hours.
Joe Smith
Scratchboard Artwork on Display
Cape Cod Museum of Art's
White Thanksgiving
Joe Smith's scratchboard,
At the Beach
, will be included in the Structures and Remnants show, which will run
August 22
to
October 15
at the museum in Dennis.
Joe will have several scratchboard works displayed at the ARTISTS/ARTISANS 2015 show at
Paper City Studios
(PCS80), 80 Race St., Holyoke, MA from
October 9-30, 2015.
The show will feature a remarkable variety of diverse artists and artisans whose work embraces many styles and tells different stories.
There will be a reception on
Friday, October 9, 2015 from 6 to 9 pm.
On Thursday, October 15, 2015 from 7 to 9 pm Joe will be participating in a gallery talk at Thursdays With the Artists, where he will discuss his art.


Chair City Community Art Center
The Chair City Community Art Center is a volunteer run workshop where first hand accounts from furniture workers are made into hand-printed, hand-bound books using old fashioned methods of bookmaking.
We honor the people who made the product that defines Chair City, while bringing the community together around the production of the books. This month, volunteers who donate at least 3 hours of their time can have a finished book.
You don't need any special skills to volunteer. We will train you on the spot to make the books. You don't need to have worked in the furniture industry to get involved - all are welcome.
If you did work in furniture industry, we want to give you a book and hear your story. Please get in touch or stop by. September's schedule of work days are can be found here.
Upcoming days are: Tuesday, September 1, 2015 4-7 pm; Thursday, September 3, 2015 3-6 pm and Saturday, September 5, 2015 1-4 pm.
GALA Members Johnny Botch, Paula Botch & Rick Flematti
Uniquely North Quabbin publication
Three GALA members are featured in a new book, Uniquely North Quabbin, glimpses of nine North Central Massachusetts towns. Members Johnny Botch and Rick Flematti contributed photographs, and Paula Botch contributed a photo essay to the project.

A book signing will take place on Wednesday, September 23, 2015 from 5:30 to 7:30 pm, at the Athol Savings Bank on Main Street in Athol. Books will be available for purchase that evening.

Uniquely North Quabbin was compiled by Marcia Gagliardi of Haley's Press in Athol.
Anna Ruuska
Honorable Mention Award
Midway Geyser Basin by Anna Ruuska
Anna Ruuska's photograph "Midway Geyser Basin" received an Honorable Mention award at this year's Fitchburg Art Museum 80th Regional Exhibition of Art and Craft.
A number of other GALA members also had their work accepted into this juried exhibit!
The show will be on display at the museum until September 6th.
Pam Short
Greenbelt's 26th Annual "Art in the Barn" Benefit
Pam's piece, "Last Light on Millbrook", has been chosen to be part of the "Art in the Loft" exhibit at the Millbrook Winery in Millbrook, NY. The exhibit runs from
May 18th
through
November 7
where the People's Choice Wine Label winner will be announced at the
November 7
closing reception.
The Hudson River Valley is rich in the arts and history. If you want to learn more visit Pam's website,
pamshortart.weebly.com
for links on the area.
For more information on the show visit:
For hours and directions visit:

Distinguished Abstract Expressionist, Dug Morton
Gallery Sitka, Shirley, MA
Exploring ideas by way of abstract images is often Dug Morton's artistic goal. Pure color, line, texture and shape are increasingly the means of communicating concepts in Mr. Morton's art.
At least that is the case with the paintings he will exhibit at Gallery Sitka in Shirley, Mass. from September 6, 2015 to October 11, 2015 a show highlighted by a special Artist's Reception on Sunday, September 20, 2015.

The Artist's Reception will be held at Gallery Sitka on Sunday, September 20, 2015 from 2 - 4 pm.

Roland Coates Colored Pencil Artwork
Jaffrey Civic Center, Jaffrey, NH
The Jaffrey Civic Center is pleased to present the exhibit of colored pencil artwork by Roland Coates, of New Ipswich, NH in the first floor Display Cases from
Friday, August 28, 2015 through Thursday, September 24, 2015.

"From the mountains to the sea you will observe waterfalls, lakes, spring and summer flowers, farmer's fields, fruit, butterflies, birds and frogs. All done in colored pencil, my preferred medium.
There is a little poetry thrown in."

The Jaffrey Civic Center is located at
40 Main Street, Jaffrey, New Hampshire, next to Library, parking in rear.
Hours are Tues: 10-6, Wed-Fri 1-5, Sat 10-2. Admission is always free.


Inspiration Exhibit: Opening Reception
Post Road Art Center, Marlborough, MA
Please join us at the Post Road Art Center for the free opening reception of the Inspiration Themed Exhibit on Thursday, September 3, 2015 from 5:30-8:00 pm.
There will be plenty of great artwork, refreshments, and good company.
All artwork is for sale and on view in our gallery until September 23rd.

1 Boston Post Road E.
Marlborough, MA, 01752
Tel: (508) 485-2580
Monday -Saturday 9:30am - 5:30pm,
Thursday until 7:00pm

Click
for more information.
Robert Carsten Pastel Workshop
Monadnock Area Artists Association
Robert Carsten Night Scenes in Pastel
Saturday, September 12, 2015
Paint the night and all that shines, glows and glitters. From a bustling city or town street to a serene, moonlit townscape or country scene, create a mood-filled nocturnal scene that explores a high contrast palette of colors from rich, gorgeous darks to luminous lights.
Work from your photos or sketches. The instructor will have some photos as well. Demonstration, critique and lots of painting time. Materials list, all levels from beginner through advanced welcome.
For more information, please go click here
September 2016 - Lisa Ober - Pastels
Monadnock Area Artists Association
The Workshop Committee is considering a pastel workshop with Lisa Ober.
It would be a 2-day workshop (weekend) in either 2016 or 2017. The tentative fee would be $250.

If you would be interested in this workshop (no commitment now), please let us know so we can see if there is enough interest to pursue this workshop.


Art Classes
The Post Road Art Center, Marlborough, MA
We offer a great selection of art classes for adults and kids.
To explore and sign up for classes, please visit the following link:
The Post Road Art Center
1 Boston Post Road East
Marlborough, MA 01752

Tel: (508) 485-2580
Hours: Mon-Sat 9:30 a.m. - 5:30 p.m., Thursday until 7:00pm

Click here for more information
2015 Workshops: Drawing, Oils, Pastels
Monadnock Area Artists Association
Robert Carsten
- Pastels - Saturday, September 12, 2015
All workshops are on Saturdays unless otherwise noted.
2015 New England Photography Biennial
Danforth Art Museum/School, Framingham, MA
K. Tyler Untitled: Dust Storm Near Cemetery Road & Hwy 23
Emerging and established photographers who live or work in New England are invited to submit work to the New England Photography Biennial, Danforth Art's highly-selective exhibition of innovative, contemporary photography.


The New England Photography Biennial is will be on view at
Danforth Art
September 9 - December 6, 2015.
IMAGE: K. Tyler, Untitled: Dust Storm Near Cemetery Road and HWY 23 (detail), Photograph, 40" x 40," Collection Danforth Art, 2013.113. New England Photography Biennial 2013 Purchase Prize.

Artists are invited to submit their work to Princeton Arts Society's
HEY DAY 2015 Art Gallery
.
Art will be exhibited in both the Crocker House and the Sanctuary's classroom.
Hey Day is an annual event with farm related demonstrations, exhibits, hands-on activities for people of all ages, food, music, art and more.
DATE:

Saturday, October 3 from 11 AM to 5 PM
(Rain Date: Sunday, October 4)
LOCATION: Mass Audubon at Wachusett Meadow Wildlife Sanctuary, Goodnow Road, Princeton, MA
PARTICIPATION: There is no entry fee and member and non-member artists need not be present during the event. All work must be for sale. Artists may submit up to three original pieces of two or three-dimensional artwork. PAS Members will be subject to a 25% sales donation, and non-members 30%, with those proceeds shared by the Princeton Arts Society and Mass Audubon at Wachusett Meadow Wildlife Sanctuary.
Please go to
Princeton Arts Facebook
for the complete Call For Artists and Entry Form (deadline September 17 to assure inclusion).
HEY DAY is co-sponsored by Mass Audubon at Wachusett Meadow Wildlife Sanctuary, the Princeton Arts Society, and the Princeton Agricultural Commission.
Autumn Themed Exhibit: Call to Artists
Post Road Art Center, Marlborough, MA
The Post Road Art Center will be having an Autumn Themed Exhibit in October.Submissions for the show will be accepted from Sept. 17-24 during our regular business hours and the opening reception will be Thursday, October 1, 2015 5:30-8:00 pm.
1 Boston Post Road E.

Marlborough, MA, 01752

Tel: (508) 485-2580

Monday -Saturday 9:30am - 5:30pm,

Thursday until 7:00pm

Click
for more information.
Call for Entries
Murdock-Whitney Museum Exhibit
Call for Artists Toy Town Fall Festival
Participate at the GALA booth or with your own booth!
Saturday, September 26th, 10 am-3 pm
GALA will participate as a vendor at the festival.
We need volunteers to take shifts at the GALA booth. Volunteers staffing the booth would talk to and offer informational material about GALA to visitors. Email
giordano@verizon.net
if you can help.
If you apply for your own booth, please consider displaying a sign identifying you as a GALA member
to help promote our organization. Email
giordano@verizon.net
to obtain a sign & thanks!
Click
here
to apply for your own booth at the festival. There is currently no set deadline but if it is within two weeks of the Festival date, please contact Pastor J. Lillie by emailing
pjlillie.1@juno.com
or calling 978-297-3125 ext 105 to ensure that there is still space before you submit your application.
STARS Residencies Application Change
Northampton, MA
STARS Residency
MCC-s STARS Residencies
is making a few changes to the application for the 2015-2016 school year to help applicants better describe their proposed projects. A 2015-2016 STARS sample application will be available on the MCC website on July 30.


The STARS application opening date will be Tuesday, September 29 at 3:30 p.m. Residencies may start November 10 and after. Applications will be reviewed in the order received and funding notifications made by November 6.
Westminster Cracker Festival
Westminster, MA
9 a.m. - 5 p.m.
Rain or Shine
Arts & Crafts Juried Show
- 5K Race
- Music
- Food Vendors
- Beer & Wine Garden
Accepting applications for vendors.
PO Box 446,
Westminster, MA 01473
978.870.2361
Ashburnham 250th Anniversary Celebration
Ashburnham, MA
TO ALL MEMBERS OF GALA,


Artists in North Central Massachusetts are invited to participate in the "Paint the Town" activity,

which is in conjunction with Ashburnham's 250th Anniversary. The purpose is to focus on the
beautiful scenery and architecture of Ashburnham. One does not need to be a resident
of Ashburnham, but the painting MUST BE of a location in Ashburnham. There is no
minimum or maximum size (within reason) and all mediums are acceptable. Photography
is most welcomed. There will be an Art Show on October 9th and 10th in Ashburnham.
To register (one must register) and receive further information please e-mail me at
dorothyjmunroe@live.com
(note the letter "j" between my first and last name), or call me at 978-827-4005.
Thanks so much,

Dottie Munroe

The Art Exhibit Committee
Athol Public Library
Athol Public Library
The Art Exhibit Committee of the Athol Public Library invites area artists to submit work for consideration for exhibition in the library's conference room.

The committee will review work for one person shows on an ongoing basis.

Various hanging media including painting, drawing, printmaking, illustration, photography, textiles and mixed media are eligible.
Custom Canvas Stretching
Doreen LaScola is offering services for stretching custom sized blank canvases. You supply the materials, and she will do the work.
Please call 978-297-3427 for a labor-only quote and to arrange an appointment.
The Central Mass Chapter of the Women's Caucus for Art
The Central Mass chapter of the Women's Caucus for Art (CMWCA) is accepting new memberships. We are a national organization that supports, develops and celebrates art making by women. We create exhibition opportunities; network with artists regionally, nationally and internationally; and offer educational programs locally. We are organized as an artists' collective where each member contributes to our vision and works as needed to carry our mission forward.
Art Support & Other
Art Support
is a website dedicated to providing support and resources for artists of all types.
The following is just a small list of support provided to artists:
Organizations Helping Visual Artists,
US Government Art Organizations, State Agencies and Art Commissions, Non Governmental Art Organiz
ations, Volunteer Lawyers for the Arts, Laws Regarding Visual Arts, Artist Consultants,
Grants for Artists & Grant Assistance, Artist Health Insurance, and many other legal support and resources for Massachusetts artists.
________________
Massachusetts Cultural Council
(MCC)
and check out the MCC blog
ArtSake
The Painter's Keys
where you can subscribe to twice weekly letters from artist Robert Genn.
Exhibit Opportunities
River's Edge Arts Alliance Hudson, MA
The Arts Alliance has quarterly exhibits at the Hudson Town Hall, so if you are interested in a solo exhibit of your work, contact Lyn Johnson at (978) 562-1646 or ljohnson@upwitharts.org.
Levi Heywood Memorial Library Gardner, MA
The Library is always looking for exhibitors to show their work in the Art Gallery. If you are interested in exhibiting as an individual or a group, please see the guidelines and other pertinent information here. You can contact the Library Director, Kathleen D. Leslie at 978-632-5298
The bank offers the opportunity for a small display of artwork at the 171 Main St. branch in Gardner. For more info, contact Monica Whitehouse at 978-632-9207.
Art & Music Instruction Opportunity
Donating a portion of the course fee to the WBAF to support school arts & music would be most welcome.
If interested, please contact Mark Baldi (508) 767-2803 - work (508) 835-6489 - home
Meeting Minutes & Note Taking
(Ongoing)
The Art Center Committee and the GALA Board of Directors is in need of someone who might be willing to sit in on meetings and take notes and write up minutes and transmit them electronically. Board Meetings are on the 2nd Wednesday of the month and other meetings are usually on a week night, monthly or as needed, negotiated with the members.


If you are interested, please send a message introducing yourself and your experience with this type of activity to Vicki Heidorn
info@galagardner.org
or call 978-630-2340.
__________
There are many ways to volunteer! Please contact Vicki Heidorn
info@galagardner.org
to express your interest in helping out with our organization.
Have news about exhibits, awards, events, classes, call for artists or other art info?
Please send your news "publication ready" to
news@galagardner.org
. See
previous newsletters
for example formats and the type of info to provide.
We strongly recommend that you include a digital image related to the news
as well as your website address & links to any venues.
Image filenames should include the name of the artist and the work.
Please post your press releases online whenever possible and submit a link.
Submission deadline is the 23rd of each month
for publication on the 1st of the proceeding month.

Inclusion of items/announcements is always at the discretion of GALA, but inclusion of submissions from non-members is limited to information deemed to be of benefit to GALA members.
2014 Winner
GALA won Constant Contact's All Star Award 6 years in a row (2008-2014) for demonstrating best practices in the use of email marketing.


Award winners were selected from over 500,000 organizations in recognition for setting the standard of being a responsible, engaged, professional, and successful online marketer.


GALA continues its efforts to put out an informational, entertaining newsletter every month to inform its members of recent, current and future art news.