SEPTEMBER
EVENTS IN THE RIVER PARK
North San Diego Certified Farmers Market - Rain or Shine!
Sikes Adobe Historic Farmstead:
Saturday, September 3
8:00 am (sign in at 7:30 am)
San Dieguito Lagoon Hike
6.5 miles, moderate
(A 1-2 miles interpretive walk will also be offered)
Hosted by City of San Marcos Park Rangers
Sunday, September 4
7:30 am - 12:00 pm
San Dieguito Monthly Bird Count
Hosted by San Dieguito Monthly Bird Count Leader Jayne Lesley
Saturday, September 10
9:00 am - 10:30 am
Ranger-Led Walk at the San Dieguito Lagoon
1.7 miles, easy
Hosted by San Dieguito River Park Ranger Bryan Ward
Saturday, September 17
8:30 am - 10:30 am
San Dieguito Lagoon Bird Walk
Hosted by Buena Vista Audubon Society Member John Haddock
Saturday, September 17
9:00 am - 12:00 pm
32nd Annual Coastal Cleanup Day
Four locations in SDRP: Birdwing Open Air Classroom, River Path Del Mar,
Del Dios Community Park, and Crest Canyon
Co-hosted by
I Love a Clean San Diego, San Dieguito River Park Rangers, San Dieguito River Valley Conservancy, San Diego Canyonlands, and Del Dios Habitat Protection League
Sunday, September 17
7:00 pm
Full Moon Hike at Lake Hodges
Directions available upon registration
Hosted by SDRVC
Free for SDRVC members,
$20 donation for non-members
Sunday, September 18
10:00 am
Yoga at the Birdwing
Co-hosted by San Dieguito River Valley Conservancy and Yoga Instructor Susan McCrea
Free for SDRVC members,
$10 donation for non-members
Sunday, September 25
10:00 am - 1:00 pm
Wildcrafting: Wild Berries
Meet at VMF's Volcan Mountain Nature Center:
Hosted by Volcan Mountain Foundation Education Coordinator Janice Smith
$20/person, limited to 14 participants
All events are free unless otherwise noted.
For hikes, all mileages are approximate.
Please visit our website for more details and full events calendar.
Join the Conservancy's Meetup group to learn more about upcoming hikes and events in the River Park.

Your membership helps us to fulfill our mission to protect the San Dieguito Watershed for generations to come.
SUPPORT NATURE:
SUPPORT THE SAN DIEGUITO RIVER VALLEY CONSERVANCY
For more information, please visit these websites:
River Park Receives Grant for Pamo Valley Segment of Coast to Crest Trail
The San Dieguito River Park JPA is excited to announce that the California Natural Resources Agency awarded it a $285,140 River Parkways Program grant to build the Pamo Valley segment of the Coast to Crest Trail!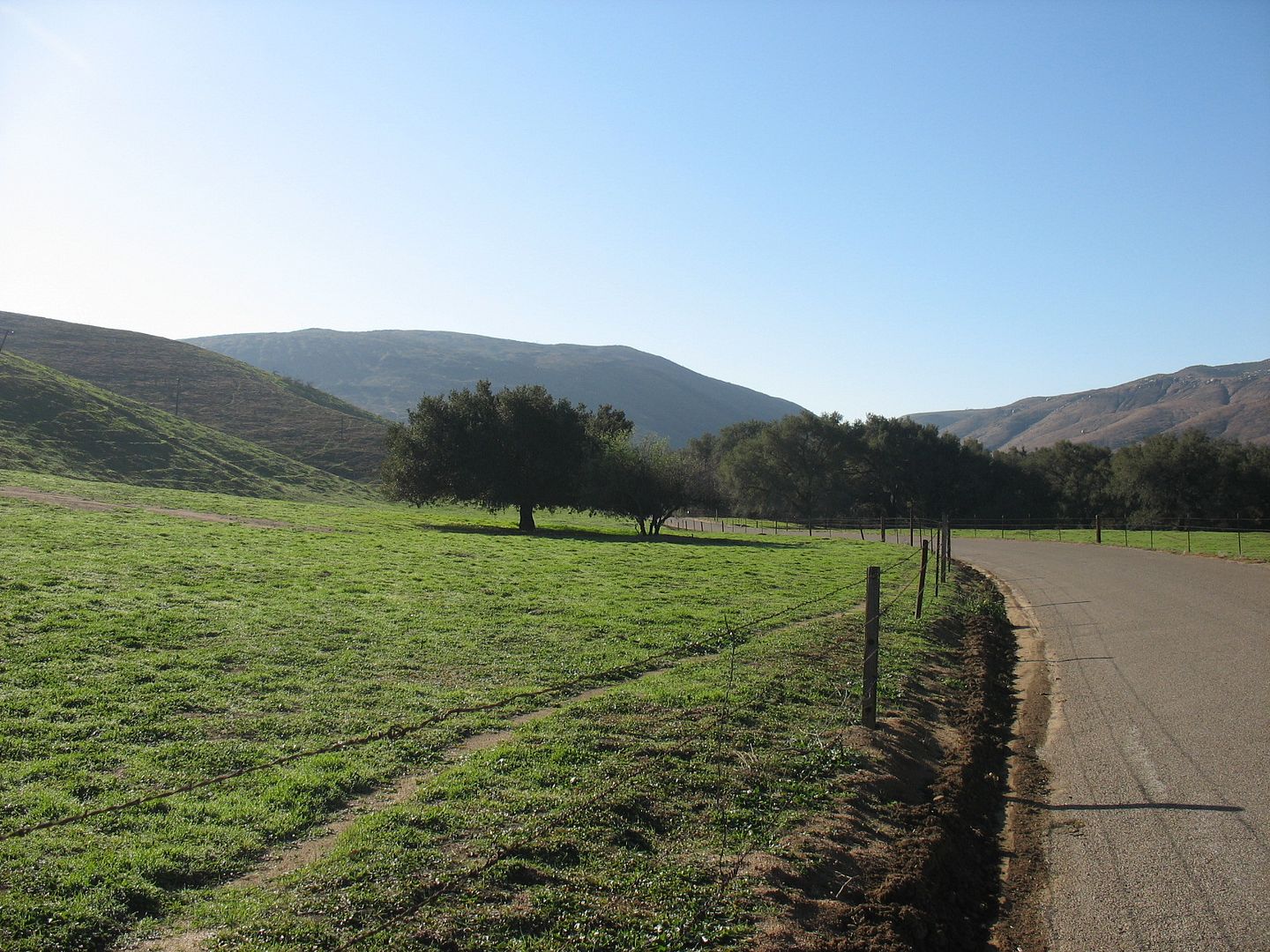 The funds will pay for materials, supplies, subcontractors, and other construction-related costs to build the 3-mile long segment of Coast to Crest Trail in Pamo Valley near Ramona.
The JPA thanks its partners: the San Dieguito River Valley Conservancy, City of San Diego Public Utilities Department (land owner), and REI, for helping secure this important milestone!
The trail through Pamo Valley will link two existing Forest Service trails to add 12 more miles to the Coast to Crest Trail. Construction will be done by River Park Rangers and volunteers, as well as work crews from California Conservation Corps and Urban Corps. The grant will also fund two trailheads, interpretive signage, and habitat restoration near the trail. Trail construction is expected to begin in fall 2016.
Conservancy Membership Drive
The Conservancy is growing and we need your help!
As a Conservancy member, you know about the many benefits that come with helping to secure our natural legacy in the River Park. Benefits like:
Subscription to our print newsletter, Currents (published three times a year)
Subscription to our monthly e-newsletter, Riverscape
"Adventure Bucks" discounts at Adventure 16 stores
Access to members-only events
Priority registration and special rates for Conservancy events
With the support of our members, we have accomplished great things in the River Park over the past 30 years, including:
Acquiring open space that would otherwise be developed from the coast to the mountains
Removing invasive species and restoring habitat
Providing nature and outdoor education opportunities to youth and community throughout the county, including the Citizen Science and Watershed Explorers Programs
Offering popular recreation programs like Exploring Our Sense of Place, Full Moon Hikes, Furry Friends Hikes, Yoga at the Birdwing, Trails & Ales, Exec Treks, and more
Building the Coast to Crest Trail and other community trails, and connecting the River Park's trail network with other networks in the County
Leading volunteer projects and restoration efforts that connect residents to nature and contribute to the vitality of the watershed
We couldn't have done any of this without your help, and we are looking forward to doing even more in the years to come! The Coast to Crest Trail is 25 miles from being completed. Our Citizen Science Monitoring program has reached over 200 citizen scientists and continues to grow. Recreation events ranging from hikes to the River Valley Fest constantly see more and more eager participants.
To keep up this momentum, we are asking you, our current members, to please share the Conservancy and River Park with your friends. If you have any nature lovers in your life -- any hikers, mountain bikers, trail runners, bird watchers, yogis, gardeners, plein air artists, nature photographers, budding botanists or biologists -- please forward this newsletter and tell them how rewarding it is to be a Conservancy member. They can get all the benefits listed above for just
$35 a year
by clicking here:
"Never doubt that a small group of thoughtful, committed citizens can change the world; indeed, it's the only thing that ever has." -Margaret Mead
Save the Date - 30th Anniversary River Valley Fest
New San Dieguito River Park Freeway Signs
Several years ago, the San Dieguito River Park's staff, spearheaded by former Deputy Director Susan Carter, pursued directional freeway signs for the River Park. A proposal was written to Caltrans District 11, describing what was desired, including the specific text and mile marker locations.
Caltrans first responded that the Park didn't qualify for the signs because there wasn't enough trail usage to justify them. After River Park staff spoke to key Caltrans employees about the true usage of the Coast to Crest Trail systems and the David Kreitzer Lake Hodges Bike/Ped Bridge, Caltrans agreed to install the signs.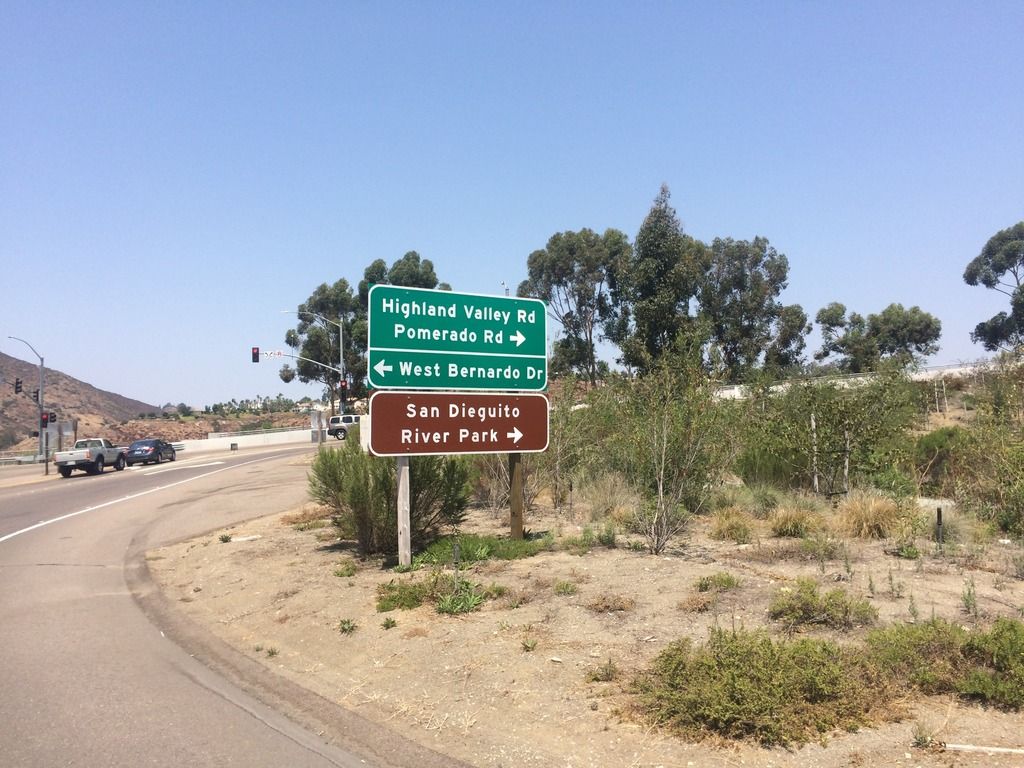 Next time you are driving down I-15, keep your eyes out for the new signs!
An issue at Sikes Adobe has been the lack of an adequate restroom for our volunteers and the visiting public. Thanks to a generous contribution from the Friends of Sikes Adobe, a restroom trailer was purchased to be used at Sikes Adobe.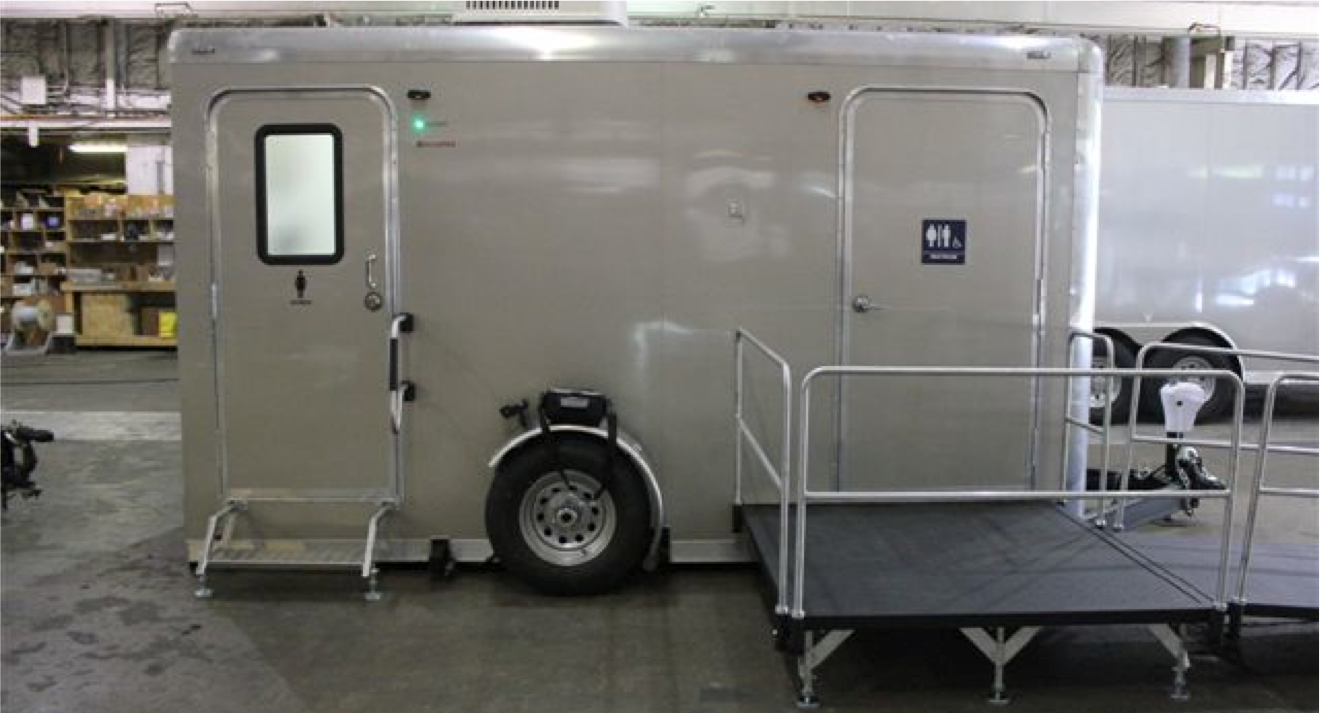 It will be able to accommodate two people at a time, each in single-use rooms. We expect the addition of the restroom will make Sikes Adobe a more desirable venue for future events.
About two years ago, SDRP rangers planted Cascade Hops rhizomes near our windmill and well at the Sikes Adobe Historic Farmstead. Hops usually need some time to get established, and this spring and summer was our first opportunity to let the vines grow tall and produce a useable harvest.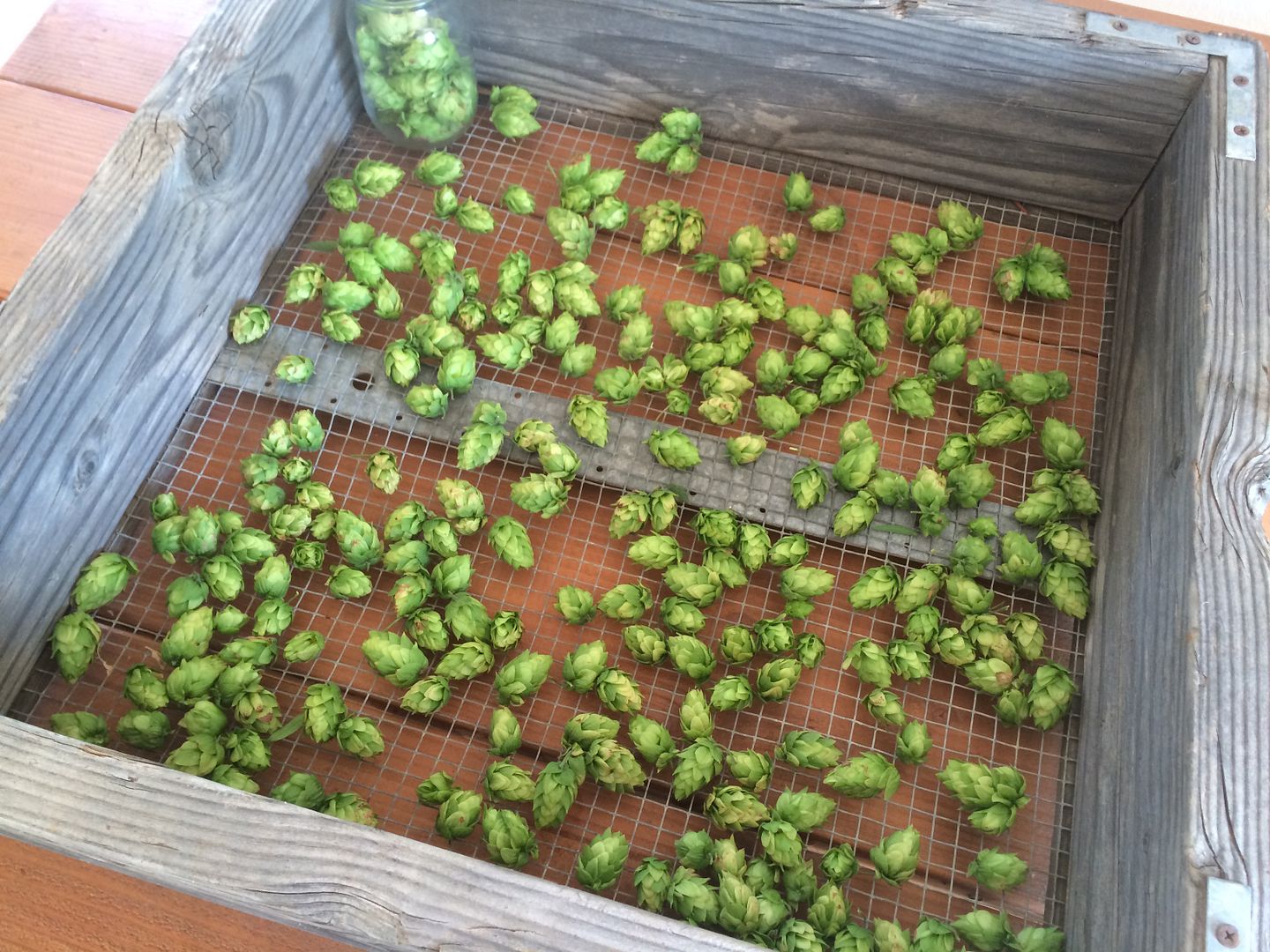 We harvested the mature flowers, also referred to as cones, which came to about one pound dried. This will be enough to "dry-hop" a batch of pale ale.
Although San Diego is not known as a hop growing region, one can grow hops anywhere in the state where there is plentiful sun, water, and good soil drainage. As the name suggests, Cascade hops are grown mostly in the Pacific Northwest and were developed in the 1970's as a variety that would resist downy mildew. They are prized by craft brewers who want to add floral and citrus notes to their beer.
Some of the picked hops will be used interpretively at Sikes Adobe, where visitors will be able to smell them. Although there is no historical evidence that hops were grown on site by the Sikes family, it is not hard to fathom that the first farmers in the San Pasqual Valley could have made their own beer with ingredients grown at home.
| | |
| --- | --- |
| Ranger-Led Walk at the San Dieguito Lagoon | September 10th |
This month, a 1.7-mile walk will be led by a Park Ranger along the San Dieguito Lagoon. Topics will include the lagoon restoration project, plant/wildlife identification and updates on current Ranger projects.
Come discover the beauty of the Lagoon with us!
When
:

Saturday, September 10th at 9:00 am
Where: Dust Devil Nature Trail Staging Area (map)
| | |
| --- | --- |
| Coastal Cleanup Day | September 17th |
Join us for the 32nd annual Coastal Cleanup Day! 8,000 volunteers will help beautify over 100 sites throughout the county. There are four sites in the River Park:
Birdwing Open Air Classroom
River Path Del Mar
Del Dios Community Park
Crest Canyon
Sign up to clean up and beautify one of those sites or any of the other locations!
When
:
Saturday, September 17th at 9:00 am
Where: multiple locations
| | |
| --- | --- |
| Full Moon Hike | September 17th |
Enjoy a special opportunity to hike along Lake Hodges under the full moon! The Coast to Crest Trail winds its way along the north shore of Lake Hodges and part of old Highway 395, once the only major inland north-south route for motorized vehicles in the early part of the century.

The Coast to Crest Trail provides a wonderful opportunity to observe hundreds of species of resident and migratory birds at Lake Hodges which was designated a globally Important Bird Area in 1999. The reservoir, created when the San Dieguito River was dammed in 1918, is now a critical stopover for migratory birds on the Pacific Flyway. The hillsides around the lake are dominated by coastal sage scrub and recognized as one of the largest strongholds of the federally-threatened California gnatcatcher.

When
:
Saturday, September 17th at 7:00 pm
Where: Directions available upon registration
Cost: Free for SDRVC members; $20 donation for non-members