September 2019 | vol. ii, #9
_________________________________________________________________

_________________________________________________________________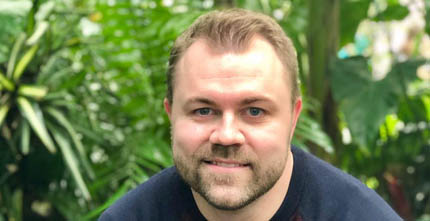 RETAILER LEARNS LEADERSHIP IS LETTING GO
On paper, everything in Jeff Hilderman's life looked great. In the mid-2000s, the VP of store operations for Home Hardware Building Centre in Lloydminster, Alta., had seen his business rack up "numerous awards and a faithful following." But all was not well: "I was barely holding it together—working 60, 70 hours a week, with most of that time spent putting out fires and micromanaging my team."
Rock bottom came around 2008. "I experienced my best and worst days. In June, I became a father for the first time. Shortly thereafter, I lost my sister to complications from Crohn's disease. By 2009, I completely broke down. I developed an anxiety disorder, had panic attacks every day," says Hilderman. "I knew I had to make some changes."
After struggling to find relief through books, workshops and professional groups, he had what he called an epiphany. "I realized all these things from the business were funnelling back to me. I was the bottleneck of my business."
By training someone to handle the day-to-day operations that were monopolizing his attention, he was free to focus on the big picture. He knew plenty of other entrepreneurs were falling into the same trap, and so he wrote a book, Clone Yourself.
Hilderman's plan, outlined in the book, encompasses three blocks of 30 days each, geared toward defining corporate culture, grooming a "clone" and handing off the reins to them. In short chapters, he takes the reader through the steps for identifying and training that person. The process begins with a review of current time usage and habits, including keeping daily logs, as well as checking negative internal attitudes.
He's since founded All-Star Academy to offer leadership coaching, and his sense of positivity has returned. "There are people out there who understand your vision, share your passion, can run your business for you. But it's not going to happen if you wait: you have to make the conscious decision to move from 'me' to 'we'."
_________________________________________________________________
_________________________________________________________________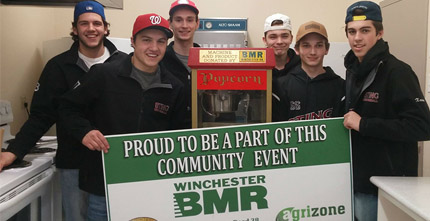 SUCCESS LOOKS DIFFERENT TO EVERY RETAILER

Ken and Trish Boje, who own BMR Winchester, in Winchester, Ont., recently took a hard look at whether they felt their store was outstanding. Ken took stock of their sales, growth (and their general disinterest in standing in the spotlight), and hesitated.
But when he stepped back, he realized what set his business apart was its deep community involvement. "I can earn a living because of our customers' trust in us," he says.
Social responsibility is key for the Bojes in their small town of 2,500. When they receive support requests, the answer is always "yes". From ordering and selling special Christmas ornaments and selling branded hockey stick lines in the store to support minor hockey to starting snowsuit/Christmas hamper programs and distributing eco-fire logs to families in need, they're enthusiastic about anything that will help the community.
With Ottawa just a 40-minute drive away, the Bojes know it's their community involvement that keeps locals shopping in town. And regardless of their sales numbers, BMR Winchester's existence still feels like a success and the support it gets back from the community reaffirms that for the Bojes.
_________________________________________________________________
_________________________________________________________________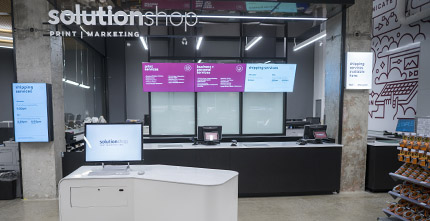 USE YOUR STRENGTHS TO YOUR ADVANTAGE
Many bricks-and-mortar retailers are finding they have an edge over online competitors when it comes to the ability to provide value-added services and experiences in-store for their customers.
"Believe it or not, people still crave human interaction. They're looking for reasons to get out and get together with other people," says Anna Zamparo, professor of Global Retail Operations at Humber College.
"In-store events and services can offer a form of entertainment and community that draws people in and builds a connection with the brand. For example, I love the store Staples just opened in Toronto where they've added work stations for customers to use and an event space for business mentors to come and speak to entrepreneurs."
Despite the challenge posed by online retailers, Zamparo believes that consumers still value the in-store retail experience.
"Physical stores will never disappear; however, the retail experience has changed from being product-centric to customer-centric," she argues. "Since consumers have so many choices, physical retailers need to give consumers a reason to get in the car and shop."

________________________________________________________________