Did you know that 1 in 4 of us will die from heart disease? Maybe you did, but what you may not have considered is that you will suffer from heart disease for years before it takes your life. A poor diet is a major contributor to heart disease, we have all heard how reducing your levels of cholesterol and salt intake can help, but the inflammation caused by over consumption of processed carbohydrates and sugar is one of the leading causes of heart disease. In fact insulin and inflammation must be present in order for fat/cholesterol to accumulate on the artery and heart walls. Reducing your intake of processed carbs and sugar is essential for a healthy heart and a healthy you!
Reducing your carb and sugar intake will also result in less body fat, and summer will be here before you know it! Healthy people are lean, healthy people have a healthy heart. So, make health your priority and you will lose body fat, and keep it off. Choose fresh fruit and vegetables as your carbohydrates and cut desert down to a once or twice a week treat, your heart and your waistline will thank you!
On a freezing evening in January, I headed over to As1 Fitness on Columbus Circle, hoping for an invigorating 65-minute class to warm me up and help me shake the bone-chilling cold that had set in on the walk over from work. The studio, whose core focus is on group fitness classes, had invited me to join a group class for this article. And as the evening unfolded, I didn't stay cold for long. They don't pull their punches at As1.
Upon entering the large, single-room studio I was greeted by co-owner and class instructor GeorgeVafiades. George and his fellow owner, Mark Merchant, opened the studio a little over two years ago. Both have extensive experience as personal trainers and endurance athletes, and they've developed their small group training programs to be both creative and challenging.
While As1 does allow private trainers to use the space, the focus is on group fitness classes. The four classes they offer are all designed to train the entire body and are based on bread-and-butter exercises like squats, pull-ups, and push-ups. Interval sessions that combine strength training and cardio also play a prominent role in most of the classes.
George explained to me that the number of participants in each class is limited, not only to allow for personal attention from the instructor but also to foster a sense of camaraderie among the group. And it seems to work. The class I attended had a friendly, informal atmosphere, and the participants chatted easily with both each other and me. Many made a point of telling me how much they enjoy the As1 classes. And the group encompassed a wide range of fitness levels, from ultra-marathoners to folks who appeared to bejust looking to drop a few pounds. From my conversations with them it was clear that most of them takeAs1 classes on a regular basis.
During the class we worked in pairs and groups of three and moved quickly between many different kinds of exercises, often spending just 30 seconds or one minute on each. The exercises included push-ups, pull-ups, squat thrusts, mountain climbers, squats, band exercises, and turns on spinning bikes and StairMasters.To end the class, we got out foam rollers for a well-deserved cool-down. Throughout the class George paid close attention to each person and offered advice and encouragement.
You can expect to find all the usual amenities at As1. Clean bathrooms with showers, safe storage areas for your bags, towel service, and filtered water are all available.
What impressed me most about As1 was the intelligent, challenging, and imaginative approach to group fitness classes. Each class allows everyone to go at their own pace-the most fit people can push as hard as they want and those who are new to fitness can take it as fast or as slow as they want. And everyone has a friendly attitude and a sense of fun.
It's clear that George and Mark have put a lot of thought and effort into both the studio space and the class structure. Anyone following the As1 program will find a fun and engaging workout, and trainers looking for space near Columbus Circle will find a well-equipped studio with a focus on fundamentals.
Previous Articles
Chris Granville is an ACSM certified personal trainer. A former NCAA Division 1 and professional athlete, he's a managing editor in book publishing and lives in New York City.

Greetings!
Enjoy a bit of chocolate today or whatever your heart desires. Just remember that taking care of your heart means many things. When it comes to health, NeighborhoodTrainers fitness professionals are here to help. Michael, Lisa, Nicki, Phillip, and Andrea have some heart healthy advice for you and your loved ones.
Plus, this month in "Exploring NYC's Personal Trainer Gyms", Chris visits As1 Fitness on Manhattan's Upper West Side.

Exploring how you like to work out is like dating.
In today's world of bootcamps, crossfit, barre classes and anti-gravity yoga, there are so many options for how to train your body to look like you are a tri-athlete, power lifter or acrobat. Or at least, the classes are designed to make you FEEL like one of those for 60 minutes. But are you actually improving? Is it giving you what you showed up for? Or is it just allowing you to say, "I'm a yogi" while not mentioning that you sit out inversions and modify your splits at every class because no one's pushing you?
It's easy to forget that working out is functional. It's not just about going to the gym or class, it's about having something to accomplish each time you train. Without inspiration, you plateau.
For me, what inspires me to train is acrobatics. Through learning to master climbing an aerial silk or doing a handstand, you are forced to understand how your body works. You begin to see how resistance and flexibility training can be helpful: they serve a higher purpose, be it climbing a silk 20 feet of the ground and confidently flipping upside down or knowing your shoulders won't buckle when you go into a handstand.
Like dating a beautiful airhead, sexy exercises in pretty studios can seduce us into forgetting that what we're actually looking for is compatibility with our interests and goals. Find what inspires you and be brave. Commit to improving. Commit to showing up each week with a new goal. Don't be afraid to ask for help, that's what a good teacher/trainer is there for! If you're really motivated, ask them to work with you one-on-one.
Just go for it, you might surprise yourself and find a perfect match.
Nicki Miller is an NASM certified personal trainer and aerial silks instructor. She teaches Basic Beginner silks classes at The Muse in Brooklyn on Saturdays 1-2pm (www.themusebrooklyn.com) and Wednesdays 7-8pm at the Sky Box in Brooklyn (www.theskybox.org). Nicki also an aerial rope performer and Intensive Student at the Circus Warehouse Professional Program. She offers personal training sessions and private/small group aerial coaching.
Take Advantage of Train Delays
Andrea Parkinson
The next time you are standing and waiting for something (a train, a bank teller, etc), take some time to do a quick core check.
Stand with your feet hip width apart, toes, knees and hips facing forward. Pull your shoulder blades down and back without sticking your ribcage out. Draw your navel in towards your spine and imagine a belt being pulled tightly around your hips. Take smallish breaths and narrow your waist a bit more with every exhale. Think of the crown of your head lifting towards the ceiling while your tailbone reaches for your heels. Try to maintain this posture for a minute. Then, allow yourself to semi collapse into your normal casual stance and note the difference. Repeat often.

The Fast Lane To A Healthy, New You
Phillip Tomlinson
Was like clockwork.
Whenever I was there, she was too. Or so it seemed.
Slow and steady. An Eveready bunny on a treadmill. In search of that thinner waistline. Just going and going and...
Well, you get the idea.
But if more could turn out to be less, this was it. And the proof was right there in the pudding.
But this is not about her; it's about you.
And if you're among the legions who've committed to getting in better shape this year, your head is definitely in the right place. But...
NEWSFLASH:
If the Eveready bunny treadmill thing is part of that New Year's resolution, you could be making a big mistake.
That's because treading rubber like this for long periods could do more harm than good.
Yeah, I know, distance runners do this all the time, and just look at how much asphalt they eat up.
Two cheers for endurance!
Now that's out of the way, let's defer to science to highlight the problem:
This kind of training is a sure-fire way to wipe out your heart and lung reserve capacity.
And if this sounds bad, it is.
Here's the skinny: When you hop on the treadmill or elliptical trainer consistently for long periods, you'll eventually cause your heart and lungs to shrink.
And, yes -- you know where I'm going -- this could leave you susceptible to a heart attack.
Why?
Because reserve capacity is what allows your heart and lungs to deal with sudden stress like when you dart for the train before it leaves the station.
Simply put, the fast lane of interval training is where you need to be. In other words, only short bursts of intense activity will improve your reserve capacity thereby priming your heart and expanding your lungs and, in the process, turn you into a fat-burning, high-performance machine.
You'll be doing yourself a few other big favors too -- like saving a ton of time, adding years to your life, reducing your risk of joint problems, escaping the ravages of the army of free radicals generated by conventional cardio, strengthening your immune system and, of course, doing better than you ever imagined with that New Year's resolution.
So go on: Run or walk up a staircase as fast as you can, then descend slowly back down, doing these back-and-forth intervals for, say, about 10 minutes and you would have done more for yourself than if you did a steady endurance run for 40 minutes.
Chances are you'll agree that the proof is in the pudding.
Cardio Options For Those With Limitations
Lisa Snow
This Valentines Day, you want to keep your heart healthy. Doctors, physical therapists, and personal trainers agree you should do more cardiovascular exercise. But what if poor balance casued by Parkinson's or Multiple Sclerosis (MS) makes it difficult or impossible to walk on a treadmill? (Let alone run.) Plenty of other good cardio options exist. The recumbent bike is usually a good place to start. Unlike a treadmill that keeps going whether you can keep up or not, an exercise bike stops almost as soon as you cease pedaling. Your pedaling controls the speed - the machine only controls the resistance, which you can make harder or easier with the push of a button.
For total beginners, start with 10 seconds of challenging pedalling followed by easy coasting for the rest of the minute. When the clock turns over to minute 2, do another 10 seconds of doable but challenging pedalling. Try to continue for at least 10 minutes if you can.
After a few days or a few weeks, as this gets easier, you can do 15 seconds of serious pedalling at the beginning of each minute, then coast the rest of the minute. Over the course of several months, keep adding 5 seconds each week. Once you get to 30 seconds of work out of every minute, you're ready to increase the resistance level.

I grew up as a kid struggling to overcome being obese. I was upset deep down inside for who I was and who I had become. I admired others that were active and into sports. But, at the same time, I cringed thinking about persuing such an "

aggressive hobby,"

so to speak.
Two years after my weight loss journey, I received my first paying job... You will never guess where ...Hint, they sell over a billion burgers a year! Ironically, my first job was at McDonalds!
My best friend at the time, Danny Bovee, provided a great recommendation for me and I was quickly trained as a burger flipper... well, more like a grill guy since no flipping was required.
When I started to gain some weight back working at McDonald's, a couple people started to notice. Especially my managers who barked at me numerous times to not eat the food or face being "written up." I continued to sneak bits of cookie dough from the freezer. I felt it was ridiculous I was being yelled at, so I did it even more. Until one day...
I got home one night after my shift ended and stared in the mirror. My face was all broken out, my arms had red blotches on them, and worst of all... I was nothing but a burger boy. It was then I decided that I would not allow myself to live my life as a slob, or as a just a burger boy!!!
I knew I was so much more than what I appeared to be. With a desire for respect and a new job, I knew I needed to step up my efforts to create such a drastic change.
First I lost 26 lbs through resistance training. I then realized how much praise I was receiving from my coworkers and friends. As I continued lifting, I noticed more people asking me how I was reaping such incredible results. Even my managers were asking me daily!!
Less than a month later, I was promoted to shift manager. Two Months after that, I was promoted again to Secondary Assistant Manager!
Nine months later, I left to work at a Valvoline Instant Oil Change for more money. I used the same hard work ethic I used for my daily health at this job as well! It was only eight months into my stint there when the Store Manager asked me to take his place. I knew I had more to offer than car tune-up services, so I politely declined.
Moral to the story is...
"I gained the respect from others by simply showing myself respect through following the principles health & fitness. As soon as I was able to love and appreciate myself, I realized others were able to love and appreciate me as well! Simply by making health and fitness a priority from that point on has helped me to really love and respect myself, and paved the road to being successful at pursuing the career of my dreams in the heart of New York City!"
Show Self-respect towards yourself and see where it leads you. I give you my word, doors will open to new opportunities you could never imagine...
Tired of your boss always pestering you? Do you wish to have your coworkers give you the respect you deserve? NOW IS YOUR TIME TO SHINE!
Nick Brucker is helping lots of people meet their goals with his 90 Day Transformation Challenge. Find out more about it today.
Refer Your Favorite Fitness Pro
Let new clients find them here. NeighborhoodTrainers is looking for great trainers and instructors in Manhattan, Brooklyn, Queens, Staten Island, & the Bronx.
Learn Your Body Mass Index (BMI)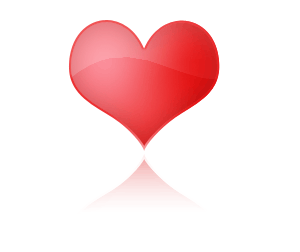 Body Mass Index (BMI) is essentially a height to weight ratio. Am I a healthy weight for my height.
Figure out your BMI now.
Underweight = < 18.5
Normal Weight = 18.5-24.9
Overweight = 25-29.9
Obese- 30 or higher
Remember, speak to your doctor before starting a fitness program and then seek out the right personal trainer for correct program design. Enjoy your workout!