Welcome to the Neighborhood
Jim Quinn
Jonathan Keltai
Nicholas Haines
Creating Your Wellness Wishlist
By Lisa Snow, Personal Trainer
When most clients come to a personal trainer, they have a numerical goal.
For example, "I want to be able to jog a mile on the treadmill," or " I want to work my way up to 5 pushups without stopping."
While these are admirable things to strive for, there's no real emotion or meaning here. Instead of or in addition to number-based goals like this, I always encourage clients to imagine what they want to be able to OUTSIDE the gym or the scale.
If you were in great shape, would you...
spend more time hanging out with friends? Go dancing more often? Start wearing your favorite clothes again? Have the confidence to interview for a new job? Do more cool stuff with your kids? Think through this carefully and share your list with your trainer and/or a friend.
Is there any way you could start doing these things right now, while working toward your fitness goals?
Instead of waiting until AFTER you reach the goals? If you could do some of the things you want to do NOW, how much more inspired would you be to keep up with your weekly workout?
Accepting exactly where you are and striving to be better are not opposites; they go hand and hand. Having a wellness wishlist of real life things you want to be able to do will keep you going strong much longer than any rah-rah motivation ever could.
Contact me, Lisa Snow
ACE & NSCA Certified Personal Trainer
On the Mend Customized Fitness and Massage
Do you have a gym in your apartment building?
Have a personal trainer give you and your neighbors an equipment demonstration.
"Thanks to your website, I'm starting to get back into a healthier lifestyle."
Learn Your Body Mass Index (BMI)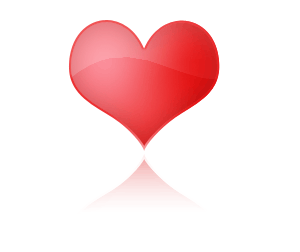 Body Mass Index (BMI) is essentially a height to weight ratio. Am I a healthy weight for my height.
Figure out your BMI now.
Underweight = < 18.5
Normal Weight = 18.5-24.9
Overweight = 25-29.9
Obese- 30 or higher
Remember, speak to your doctor before starting a fitness program and then seek out the right personal trainer for correct program design. Enjoy your workout!
Refer Your Favorite Fitness Pro
Let new clients find them here. NeighborhoodTrainers is looking for great trainers and instructors in Manhattan, Brooklyn, Queens, Staten Island, & the Bronx.
Want more?
"I thought neighborhoodtrainers was a fantastic resource - I'm so glad I stumbled across it in my googling! - and I've already shared the site with several friends."- Marie
April is National Stress Awareness Month.
Exercise to release those endorphins. They help you sleep better and reduce stress.
Yes! Exercise to sleep better. Two things we can use more of these days.
Dennis and Lisa are here with simple tips on body awareness and your wellness wishlist.
Also, check out my visit to BK Fitness Center!
To your health,
Glenn
The Importance of Body Awareness
Working as an Integrative Fitness and Nutrition Coach, for a little less than ten years, I have had the opportunity to meet and work with such incredible diversity of human beings. Actually, it is quite fascinating to have a versatile clientele, because this is the best way to learn how something so simple as an air squat, can be approached so differently depending on each person's mobility, strength but even most importantly: body awareness.
Speaking of which, I believe, body awareness is the single most important factor that a person needs to have, at the beginning of embarking on their fitness journey. Yes, as much as this may seem odd at first, it is essential that one learns, not just the exercise movements but how to move their body and understand the concept of basic movement first. And, here, I refer to body awareness in the sense that one is able to feel and visually put in perspective the physical position of their body, throughout all the stages in performing a single exercise movement.
A person who has a strong body awareness knows how to isolate different joints or body parts, can easily feel the different muscles engaged and has the correct vision of their posture, when performing an exercise. For example, this person knows how to hinge her/his hip back without bending and pushing forward the
knees, as it is needed during the Romanian Deadlift in order to emphasise hamstrings and glutes. They can easily feel the difference of whether their back is straight vs. hunched in their starting deadlift position. So here comes the distinguishing difference between someone who has strong body awareness and one who doesn't. If you are not so present in sensing of your physical state, you will often start thinking, mentally analyzing, whether you are in the proper physical form or think if you need to breath in or breath out, while doing an exercise. In contrast, if you are someone with sound physical presence, then you intuitively feel and sense the reality of the position of your body and it feels natural whether your body needs to breath in or out while moving. So the main difference is thinking vs. feeling.
So why is this so important and how can you strengthen body awareness?
Having a strong or more mature body awareness, you are more aware of your body and its sensation, which means you can better listen to your body's needs and act accordingly. For example, you will notice when your body feels sensations like tension and stress, in which case you may want to avoid high impact exercises and give your body movements that will counterbalance these sensations. Or if you are feeling tightness in your hips and it feels challenging or uncomfortable to do squats with narrow feet, then you will naturally widen your stance and point your toes more out, so that you can perform the exercise pain free.
The main point here is that body awareness will show you when it's time to step back, take a break, or not over work yourself. This will help prevent injuries and give you better results in your training program. Therefore, at the beginning of each assessment with my clients, I always strive to, first, help them build a strong sensory motor body awareness by giving them constant feedback and monitoring closely every stage of their movement. And, if you are a trainer, you can also do that by giving instant cues that will help guide each person in the right direction. For example, do not just show somebody the exercise and how it needs to be done. Ask them to try to do it themselves and adjust them, with light touch in the correct form, so they can physically start memorizing what feels right.
And if you want to start improving your body awareness and sense of physical presence,so your body can start responding to what it wants and needs, then my recombination is that you start practicing some form of meditation. For example, the easiest and possibly most effective, if you are interested in also building your fitness, is breathing meditation. This type of meditation, primarily focuses on the sensations of breathing. And, as you can imagine, breathing is essential for everything we do in life and especially for being able to control your body, when under high stress. So starting, with 5 minutes per day by sitting still and focusing only on your breath, will help you build up to that strong body awareness state that you need for living that healthy life that you have always wanted.
Last week, I made my first trip into Brooklyn to see one of the newest independent personal training gyms in New York City, BK Fitness Center. Finding a new gym that welcomes independent trainers is always welcome news, so I like to find out about them as soon as possible so that I can share the news. Finding it in Brooklyn was even bigger news.
BK Fitness Center is located on the ground floor of an office building, so the entrance was at the back of the lobby. However, it was easy to spot with the extra-large logo painted on the outside of the garage gate. The gym was the vision of trainer, Jreh Hurst. After years of honing his skills at the big box gyms and then as an independent trainer, Jreh sought to create an atmosphere that independent trainers, like him, would feel welcome and their clients would enjoy their experience, too. In my opinion, he made that happen.
"I wanted to open a gym to allow myself as well as other trainers the freedom and space to be able to build new and existing client relationships without having to "sell the gym" and their philosophies." -Jreh Hurst, Owner of BK Fitness Center
Jreh greeted me almost immediately when I entered. He was just finishing up his own workout and welcomed me with a handshake and a smile. We walked slowly around BKFC as Jreh shared his story.
After an exhaustive search in which he almost called for an intermission, Jreh was prodded by the real estate agent he was working with to look at one last space. That space became BK Fitness Center. Jreh moved his vision into a 3,000-square foot, open, u-shaped, ground floor spot. There is ample space to hold class, as well as have plenty of one-on-one training going on simultaneously. If you have ever been concerned about encroaching on another trainer-client training session, that will not be a problem here.
Jreh seems to have made some great decisions with regards to outfitting BKFC. He managed to create ample space for a push sled and ropes, plus other fun pieces on one side of the gym. A climbing wall is on the way, too. As you turn the corner, you will run into more of the heavy equipment. The racks, benches, cable machines and cardio machines well positioned to maintain ample space to move. You'll also discover that Jreh is a super hero fan, as some of the barbell plates are emblazoned with the Captain America symbol -a personal touch he had to have. The area is also complete with a complement of dumbbells, TRX and a boxing area.
BK Fitness Center has more equipment than you may see in most personal training gyms, because there is also a membership option. This creates two opportunities for trainers. First, the plethora of equipment, I think, allows trainers to constantly vary client workouts. Second, there will be an opportunity for trainers to introduce themselves to members who don't have trainers...yet.
BK Fitness Center welcomes independent personal trainers looking to train clients one-on-one or small group training. As I said before, BKFC is built for trainers. All the creature comforts are there to create a pleasant experience for both trainers and clients. A trainer could easily plant business roots at BKFC and feel at home. There is space for your belongings, towels, bottled water and snacks for both and a place for trainers to sit in between training sessions.
"After leaving a corporate gym, I realized my clients worked with me and depended on me to see results, not the gym. A trainer should be confident in building his own brand. The relationship you build with your client is what sets you apart as a trainer." --Jreh Hurst

If you are going to check out BKFC, it's best to give Jreh a call to set up an appointment. Be sure to bring proof of your certifications and insurance. It will speed the process of making BK Fitness Center the new home of your personal training business.
By Glenn Dickstein
By Chris Granville