Please Welcome to the
Neighborhood
Darryl Crawford Chizuru Asakura
"Loved the site - made it very easy to find a trainer offering exactly what I was looking for."-GR
"I really appreciate what your site has done for my business and I will definitely share...how it has helped it grow. Thanks again"- MS

Designing An Effective Training Program
By Roya Sarraf
To design a training program effectively, a personal trainer must have the knowledge of anatomy and physiology, kinesiology and basic nutrition, as well as information about pregnant and post-natal women, adolescents, the elderly, and those with chronic medical conditions. Having this kind of background information will aid a trainer's awareness of the proper postural alignments for different exercises, the indications and contraindications for different populations, and the risks and precautions to be considered when designing the program.
Program success relies on the rapport and trust between the client and the trainer so it helps if the trainer develops both communication and active listening skills. Clients need to feel that they are in good hands and they are working with a knowledgeable professional. It is helpful to have great knowledge in body language awareness and motivational skills- this helps you know the principals of causing behavior change. As the intensity of the program increases, client compliance usually falls off and it is up to the trainer to help keep the clients motivated, enthusiastic and committed to completing the program.
Client education plays a large role in the development of the training program and its success. Teaching the client about how the body works and what specific exercises accomplish is important for the client to trust in the program components, stay motivated and feel connected to the trainer. Education about the importance of resistance training is particularly important since many people still associate it with body building and many women fear building up muscle mass. Clients can educate trainers too. Client feedback is crucial to the success of any training program, and the trainer must take the client needs and feelings into account when developing and adjusting program components.
Continuing education is especially important. Clients have many misconceptions about training due to faulty marketing campaigns. It helps if the trainer stays on top of current events and research in order to answer questions that may come up. We must educate our clients about the types of physical contact that we will use for example- spotting techniques, assessments and assisted exercises. Be sure that the client is always comfortable with any form of physical contact and act as professional as possible.
"All that stands between a good body and a great body is someone to push you just a litter further than you would push yourself."
Refer Your Favorite Fitness Pro
Let new clients find them here. NeighborhoodTrainers is looking for great trainers and instructors in Manhattan, Brooklyn, Queens, Staten Island, & the Bronx.
Greetings!
I hope you are having a relaxing, and active summer. Fitness can be a great source of pleasure, but make sure to reconnect with other things you enjoy -- music, sports, volunteer work or movies, for example. For other daily health and fitness tips, follow us on Facebook.

Roya and Lisa are here for you in August with some important information. Chris Granville continues his tour of NYC's training gym with a visit to Work Train Fight.
Need help? Have a personal trainer help you design a great program for your goals.
See you in September!
Is Ankle Pain Interfering With Fitness?
Lisa Snow
By Lisa Snow
If you have calf, ankle, or foot pain, the first step is to
get it checked out by your doctor. Even if it seems like a minor irritation to you, it could be symptom of something more serious. If you are have an actual injury, you will need to work with a physical therapist, chiropractor, or doctor -- not a trainer -- until you get clearance to exercise. If the exam shows the ankle is just stiff and tight, but there is no injury, it might be a great time to sign up with a personal trainer who is experienced in corrective exercise.
If you got it checked out and they found no injury -- or if there was an injury, but you have finished physical therapy and been discharged -- you can begin some simple moves on your own. Here are two stretches that may help:
Downward Dog (full body stretch with a focus on the calves, ankles, and feet)

Get onto your hands and knees on a yoga mat or other non-slippery exercise mat. Lift your knees up, so you are on your hands and feet, with straight arms, straight legs, and a straight back. Allow your heels to sink as low as they can go pain-free -- do not force them to the
floor if it causes pain. Hold this pose for 20-30 seconds (or several deep breaths) before gently returning to the floor.

Foam Rolling (stretching and self-massaging the calf)
Sit on a comfortable mat, with feet out in front of you. Place the foam roller under your calves, just below the knee. Lift your tush off the floor, putting the weight into your hands. Slowly roll the foam roller back and forth from just below the ankle to just above the knee. Continue to breathe normally -- do NOT hold your breath! Then set the tush back on the ground to end the stretch. If this already feels tight or painful, do not attempt more advanced versions. If you don't feel any stretch or pressure here, you can try rolling one leg at a time, which is much more challenging.
WORK TRAIN FIGHT
Nestled amongst the lofts of NoHo is a unique private gym called Work that aims to match the neighborhood's lively downtown spirit. I recently had the opportunity to chat with Work's founder Alberto Ortiz in order to learn what it is about Work that makes it stand apart from other fitness facilities in the city.
The first thing you'll notice about Work is the regulation size boxing ring that overlooks busy Broadway below - one of only a few in New York. Alberto shared an amusing story about the difficulty of getting the ring into the second floor space when it first arrived, perhaps something the shipper from Texas had not considered when selling a boxing ring to a New York City gym. The ring offers trainers the opportunity to work with clients of all levels in a professional environment. From experienced kick boxers and pugilists to someone who has never before hit a bag make use of the ring and, as Alberto mentions, "people enjoy hitting things". And I have to agree - climbing into the ring and strapping on a pair of the complementary Work branded gloves sounds like a fun alterative to a routine treadmill session. Rounding out the experience are numerous heavy bags on offer filling a nearby space with ceiling hooks that also allow for other options such as TRX.
While it may sound like Work is a boxing gym it's actually much more. Over the years the space has grown by leaps and bounds and is en route to take over the entire second floor of the Broadway building. Starting with just one room four years ago it now includes an extensive collection of weight training and cardio equipment, locker rooms with towel service in addition to an impressive studio for group classes. There is an area for plyometric training, kettle bells and equipment for speed and agility drills. Given these options it has a list of clients that include people of various ages, injuries, limitations, goals and fitness levels.
The studio, in the rear of the gym, offers over thirty classes a week. The classes are kept small allowing for both personal attention and plenty of room to maneuver. Each participant has access to their own station complete with free weights, jump rope, kettle bells and more. A cushioned floor allows for other activities that aren't often performed in a hardwood studio. One of the most impressive features is a custom built overhead hoist system that at the touch of a button transforms the general fitness studio in to a boxing studio. As Alberto turned the system on nearly a dozen heavy bags hoisted from the ceiling emerged from behind the wall and eventually moved into position stretching the length of the room. And once we were done they quickly disappeared back into the wall again.
Work offers a great deal of flexibility for both trainers and clients. Allowing trainers full use of the gym and studio in addition to extending a first session for free encourages an entrepreneurial spirit. Clients can work with a trainer of their choice, ask for a referral or partake in the classes. They even have an app that allows for online scheduling and membership management. There's quite a lot going on at Work these days. Given the range of options and unique equipment I can easily see myself getting a fun and thorough workout here and understand why many trainers choose to use it as their training space of choice.
Previous Articles
Steel Gym
Chris Granville is an ACSM certified personal trainer. A former NCAA Division 1 and professional athlete, he's a managing editor in book publishing and lives in New York City.
Learn Your Body Mass Index (BMI)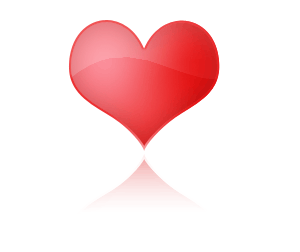 Body Mass Index (BMI) is essentially a height to weight ratio. Am I a healthy weight for my height.
Figure out your BMI now.
Underweight = < 18.5
Normal Weight = 18.5-24.9
Overweight = 25-29.9
Obese- 30 or higher
Remember, speak to your doctor before starting a fitness program and then seek out the right personal trainer for correct program design. Enjoy your workout!