Please Welcome to the
Neighborhood
"I've been getting some good qualified leads from your service so want to extend my gratitude for all the help in making me even more successfull in my training business :)"-HT
" The website is easy to navigate and provides a lot of information.. "-CF
Before we became prisoners of four gray walls at the gym with monotonous cardio machines, we got our exercise from being outside.

Before we became adults, we got our exercise running around playgrounds and climbing trees.

Here's a chance to return to that place, where the mind and body can appreciate the natural surroundings: birds, bees, flowers, trees. The wind, sun, camaraderie, and most importantly fun.
If one decides to take the leap and work out outdoors, as mother nature intended, here are some simple items you'll need:
1. bottled water
2. loose comfortable clothing
3. jump rope
4. Sunscreen
5. Hat/sunglasses
6. The Weather Channel
Velocity Sports
I've trained as an athlete and couldn't wait to check out a workout at Velocity Sports Performance NYC, a gym well-known for training top college, high school and youth athletes, as well as adults looking for a challenging workout. The years of agility and speed drills I practiced as a hockey player helped condition me to compete at my best, and I hoped that Velocity Sports wouldn't pull their punches with me just because I'm a little older, a little slower, and not earning a paycheck with my body these days. As it turned out, they didn't. In fact, when I thanked my coach for the evening, Eugene, I had to refrain from mentioning that the last set of sprints he had me do nearly made me lose my lunch.
Velocity Sports has many locations throughout the country, but the one in Manhattan has the look and feel of a private gym. Clients range from elite athletes to people who are just looking to get into better shape. Velocity's approach, however, is sports-specific, and if you opt for a class they will run you through the same drills whether you are a starting tight end on an NFL team or an accountant getting ready for swimsuit season. They are fully equipped with everything you would expect to find, from clean locker rooms to free weights, benches, prowlers, sleds, Pilates. However, they also offer some unusual features, including a sprint track, Olympic weight training, and an Astroturf area.
While Velocity also offers private sessions, I opted for a class on my visit. They keep the classes small at Velocity, six to eight people maximum. This allows for the trainer to give everyone personal attention and encourages a sense of camaraderie within the group.
We started with a dynamic warm-up on the 35-yard sprint track that incorporated some dynamic-based movements, running, grapevining, and a series of agility drills. We then did some sprints and a couple of drills straight out of an NFL training program. In one particularly fun drill, I sat on the track facing my opponent, standing six yards away. His goal to tag me once the whistle blew. My goal was to stand up, turn around, and outrun him. We all had fun crashing into the padded wall at full speed at the end of the track trying desperately to avoid the tag.
An ab circuit with a 25-pound plate, cone drills, and some weighted pushups found their way into the session as well. We finished up with a two-person relay race, pushing 45-pound plates on sleds the full length of the track. The competition had everyone digging deeper as the fatigue of the session began to take hold. I recall the sense of determination to push through the exhaustion I felt in my legs as I looked over my shoulder and realized I was on course to win my race. But afterward, win or lose, everyone gathered for fist bumps, high fives, and encouraging words. It felt exactly the way it did when I was part of a hockey team.
Velocity offers a unique setting for anyone who wants to train like a professional athlete or who is looking for something new and different in their exercise program. Their Manhattan location is set up for a full range of agility, speed, and strength training workouts. I had a lot of fun in the class I attended and can easily see why people love to train here.
Previous Articles
Steel Gym
Chris Granville is an ACSM certified personal trainer. A former NCAA Division 1 and professional athlete, he's a managing editor in book publishing and lives in New York City.

Refer Your Favorite Fitness Pro
Let new clients find them here. NeighborhoodTrainers is looking for great trainers and instructors in Manhattan, Brooklyn, Queens, Staten Island, & the Bronx.
Greetings!
Summer is fast approaching. With that, more people will be flocking to the roadside, pop-up farmer's market to select some fresh corn and other local favorites. Have the farmer or stand owner help you select the best of the bunch.
For your summer fitness needs, have a personal trainer help you design a great program for your goals. Bill, Phillip, Harold, Will, and Joshua have some great tips to help get you started.
Don't miss Chris Granville's visit to Velocity Sports NYC.
Y

our first step in lifelong fitness success.
First write down a realistic goal and a time frame. The more detailed you are, the better your chance for success.
Example- I want to lose 15 pounds in 8 weeks.
Next commit one hour a day to exercise in the morning or after work. Pick a time of day that you are most likely to follow.
Keep a food journal and track each meal , time you eat and portion size. This gives you specific information that you can review each day. The idea is to be consistent, not diet or to have unrealistic expectations. This will make you accountable for yourself and help you stick to the goal plan.
Also, write down your daily workout plan before each week begins.
You can hire a trainer, even short term to help you get started and stay on track. I recommend 30 minutes of full body resistance exercises and 30 min of aerobics -jogging, biking, or taking a high intensity class. Take a dance class or go hiking as well.
The combination of training will help you increase lean body mass and burn fat much faster.
Lastly, make the workouts fun.
Go outdoors and bring a friend with you. Having a training partner is a great way to keep each other on track. Especially on days that may be a little tougher to get motivated.
You will feel better about yourself, your energy will improve and this will carry over into other parts of your life.
Please contact me if you have any other questions or comments.
BTfitnessrescue.com
Good Luck!
Consistency of Consumption
William Wright
Can't get rid of the Food Cravings? Well, Cravings are all mental. It simply means that your body has its signals all mixed up. When sad, bored or tired your brain tells you that you need a Pick Me Up. My clients tell me all the time if they could get a handle on cravings they would Look, Feel and Perform much better. The problem is, some people just can't stop giving in to their food cravings and most often Choose Poorly.

We all know nothing satisfies our food cravings more than the Four Deadly Ingredients, as I like to call them. That's Sugar, Salt, Dairy and Oil. We tend to choose foods loaded with these ingredients. Why? Because they taste so damn good, duh! The truth is your Consistency of Consumption is off. This simply means what you consistently eat is feeding your cravings. Let me explain more. While trying to quit foods loaded with the Four Deadly Ingredients we try and go Cold Turkey. If you think going from consuming these foods on a consistent basis to eating salads and dry chicken wraps will work, sorry, you're not going to make it. So don't do it to yourself. No good changes ever happen overnight.

Ease yourself off Unhealthy Food Cravings. Start by trying to Clean Up how much of these ingredients you consume with Portion Control and adding better ingredients. Next time you want pizza, only have a slice and add a side order of fruit or veggies with it. I call this the Healthy Addition. Also Maintain a high level of water Hydration throughout your day. These tips will work because the more water we drink and healthy foods that we consistently consume, the more our body begins to crave them on a consistent basis.

Look I know it's not Mentally Healthy to always think you must have a perfect diet. It's about living a Healthy Lifestyle. Planning an all out cheat day once in a while will not derail your goals. The idea is to "Eat Clean and Train Dirty'' not "Eat Boring and Live Sad." One meal didn't make you Fat so one meal can't make you Skinny. We are all product of our Consistent Behaviors and the body craves what we feed it! Get it!!!

The real thing?
Coke is it, right? You know, the real thing.
I can almost guarantee that, even if you don't know when or where, you've heard that jingle in one form or another. Heck, you may not have even been walking this earth when "the real thing" first exploded into public consciousness.
But you've heard it.
It was brilliant. In fact, perhaps no video has been as wholesome as that "Hilltop" scene with a multicultural collection of teenagers singing, "I'd like to buy the world a coke and keep it company..."
And now with those hot summer days fast approaching, it won't be long before we too - seduced by thirst - may be keeping company with the likes of Coke or the litany of sugar blasters that hide behind "natural" labels.
Yup, it's time again to exercise extra caution and familiarize ourselves with some pretty alarming details, especially if we are to avoid significant physical impairment.
For starters, those sugary beverages masquerading as the "real thing" can cause us to lose serious amounts of water from our body's reserve. Not exactly a good thing, considering that our muscles are composed of about 80 percent water which is second only to air in the thing most needed for physical survival.
As for air, it is possible to loose a pint of liquid each day by simply exhaling. In short, we need water to breathe, because our lungs must be moist to take in oxygen and expel carbon dioxide.
To put it into perspective, we are able to survive without food for almost two months, but only a few days without water which, in short supply can impair every aspect of our physiology.
Now, that's the "real thing." And without it, we'd be poisoned by our own waste which, if not removed effectively could cause kidney stones.
Of course, let's not forget that it's also true that part of feeling good is looking good and if we are not adequately irrigated we'll also be a sight for sore eyes with excess fat and poor muscle tone.
So, go on reach for the "real thing." About eight glasses a day will do.

Getting To The Goal in 5 Steps
Harold Torres
You want to get into better shape, to drop the fat and to increase your tone and strength.

Join the club...most people are actively working toward an elusive fitness goal.

So what separates those who end up achieving their goals from the rest of the masses who are trapped in a fruitless struggle?

Winston Churchill hit the nail on the head when he said, "Never, never, never, never give up."

The bottom line is that it is possible to achieve any fitness goal when you lock on to it and strive towards it every day. Unfortunately distractions are everywhere, making it easy to fall off track.

This brings us to the classic Henry Ford quote, "Obstacles are those frightful things you see when you take your eyes off your goal."

In order to stay the course it is vital that you keep your eyes on the goal.

Here's how to get to your goal in 5 Steps:

Step One: Only One At A Time
When you're feeling motivated, and decide to set a goal, it's tempting to become over-ambitious by setting multiple goals. While it's great that you want to improve many things about yourself, the pressure of trying to achieve more than one goal at once will cause you to drop all the goals and go back to status quo.

Focus in on the one goal that you really want to achieve first, and focus all of your efforts onto this goal with laser-like force. There will be plenty of time in the future to see to your other goals, but for now see your number one goal all the way through to completion.

Step Two: Start Slow
Another pitfall that often results in dropped goals is the act of starting out too fast and too strong. If your goal in fitness is to drop 6 pant sizes and to exercise 5 times a week, do not (I repeat, DO NOT) go out and hit the gym hard for the next 5 days in a row. You'll be so sore that I guarantee you'll stop all progress the following week and your goal will be put back on a shelf.

Take a deep breath and remember that this isn't a race. This is your life, and it's you against yourself. Start out slow and steady and gradually build as you progress toward your goal. Don't allow self-induced fatigue to get in your way.

Step Three: Know Your Reasons Why
Why is this goal so important to you? There are probably many reasons, and you should know every single one of them. Write down each and every possible reason you can come up with as to why your goal needs to be met.

Intimately get to know the 'reasons why' this goal is so important to you. You should have them memorized and should recite them every single day. Remember what Ford said - when you take your eyes of your goal you'll see loads and loads of obstacles. Keep your eyes locked onto that goal by filling your mind with all of the 'reasons why' you're going to see this thing through.

Step Four: Think About It
Along with thinking about your reasons for accomplishing your goal, it's also helpful to focus your mind on how you'll feel once you've done it. Dedicate some time each day to picture your new post-goal life.

How awesome are you going to feel when you've accomplished this goal that's been on your mind for so long? Pretty amazing. Fill your mind with that feeling of accomplishment well before you've finished the work. The more you feel connected to the end of the race, the more likely it is that you'll make it through.

Step Five: Put It All On The Line
It's time to put your money where your mouth is. Invest in something that will help propel you toward your goal. When you shell out some of your hard earned money to aide in your progress, then you are going to take this process that much more seriously.

It's time to seriously commit yourself to seeing this goal to completion. If your goal is to lose weight and to get into amazing shape then invest in one of my proven fitness programs.

My clients see results. My clients achieve their goals.

It's time that you become one of my clients.
Learn Your Body Mass Index (BMI)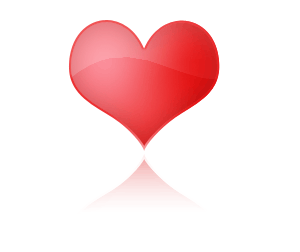 Body Mass Index (BMI) is essentially a height to weight ratio. Am I a healthy weight for my height.
Figure out your BMI now.
Underweight = < 18.5
Normal Weight = 18.5-24.9
Overweight = 25-29.9
Obese- 30 or higher
Remember, speak to your doctor before starting a fitness program and then seek out the right personal trainer for correct program design. Enjoy your workout!