Please Welcome to the
Neighborhood
Vicky Fernandez
Ariel Brill
""We met for an initial consultation and she is going to start training with me on Friday. She will be the second client who found me on Neighborhood Trainers!"- Noelle


Why Compound Movements?
By Ariel Brill, Personal Trainer
Fitness Tip: The New Year is upon us and many beginners will be hitting the gym for the very first time. A tip for the beginner, someone who is new to exercise or getting back into it, is to focus on compounding movements. This means staying away from small isolated exercises that will only train a single muscle group. Instead, use your time more efficiently and perform movements such as a squat, deadlift, bent over row, pull-up, and bench press that activate multiple muscle groups leading to a more complete workout.
Refer Your Favorite Fitness Pro
Let new clients find them here. NeighborhoodTrainers is looking for great trainers and instructors in Manhattan, Brooklyn, Queens, Staten Island, & the Bronx.
Want more?
"I thought neighborhoodtrainers was a fantastic resource - I'm so glad I stumbled across it in my googling! - and I've already shared the site with several friends."- Marie
Now that we are three weeks into the New Year, have you created some positive new habits? Maybe exercise or a new exercise program? NeighborhoodTrainers is here to help.
Shoveling out from a snowstorm or organizing a closet during it, can result in unexpected physical activity. Be careful. Here is where functional training exercises come into play.
This month Lisa, Geo, Ariel and Alex have some easy ideas to made great things happen.
"Thanks to your website, I'm starting to get back into a healthier lifestyle."

Small Incremental Changes To Results
With January off to a fantastic start, many have fitness goals in mind as their main New Year's resolution. Year after year, have I seen people resolve to get in shape come January, only to give up after a few short weeks.
If you think you can get away with only going to the gym a handful of times and expect excellent results, you are setting yourself up for failure. Instead, focus on making a small incremental changes to your daily lifestyle so that it becomes feasible and sustainable. You can increase your weekly exercise as well as limiting the amount of times you eat out to once or twice a week.
Grab a friend, or hire a trainer to keep you motivated and accountable to being consistent. Having vigor and passion is fantastic, but if you're not consistent it is difficult to push forward to reach your goals. As a trainer and nutritionist, I believe in the importance of creating an organized, feasible, regimented meal plan or dietary modifications in order to persistently reach your goals.
There's no better time to start than the beginning of the new year!

2016 Goals, or...What does tying your shoes have to do with exercise?
As my clients in their 40s, 50s, and 60s are setting their 2016 goals, they're thinking about more than just weight -it's how you FEEL, not just how you look. Sure, they want to reach or maintain a healthy weight and they also want to be able to do all the everyday things they could when they were in their 20s and 30s. They want to be able to cross one ankle over the other knee to tie their shoes. They want to reach overhead to put something on a high kitchen shelf just as easily as they threw their arms overhead to dunk a basket, serve a volleyball, or hang from the monkey bars when they were a kid.
A fitness program is more than just how much weight you can bench or how fast you can run a mile. What matters to busy professionals is how well their gym routine translates into their everyday routine. For example, maybe you want to be able to stand and balance on one foot while you put on the other sock. You can still do it, but it's not as easy as it used to be. At the gym, you could practice standing on one foot for a few seconds at a time, gradually working up to longer steady holds. At home on your mat, you could practice the Tree Pose(http://www.yogaoutlet.com/guides/how-to-do-tree-pose-in-yoga) from yoga. If sitting to tie your shoes isn't as effortless as it used to be, you could try a seated stretch.
(
http://www.experiencephysio.ca/seated-gluteus-stretch/
)
With balance and flexibility, as with any training program, you can exponentially increase your results by working with someone. Recruit a friend, your spouse, a coworker, a yoga teacher or a personal trainer to help you stay on track.
Leave a comment
By Alex Sramek

The New Year is upon us, and the gyms are full of resolutioners doing their best to get in better shape. Some have thorough plans, others are testing the waters, and the internet and magazines are teeming with article upon article of the one thing to eat or the five must-do exercises or the great new rubber cylinder that's going to take everyone's fitness to the next level!!!


So I, a fitness professional, am going to throw my hat into the ring, to provide my take, based on experience, on which strategies, tools, protocols, and paradigms are the most effective in getting you leaner, stronger, healthier, and more capable of taking on the stresses of the real world. Here are just TWO EASY STEPS that will GUARANTEE an improvement in your physique and well-being.


Step 1: LIFT HEAVY. OFTEN.


When I say lift heavy, I mean properly heavy. It should always feel heavy. If it felt heavy at one time but it no longer feels heavy, then it no longer counts as heavy, and you must lift heavIER. It must always feel heavy. And you must lift heavy things often. At least three times a week, so that your body remembers that lifting heavy is a "thing" that it has to do often and prepare itself for.


Step 2: EAT WELL. OFTEN.


Eating well once a day isn't gonna cut it. You have to eat well the overwhelming majority of the time. If you're asking "But does _____ count as eating well", the answer is most assuredly "No." You know what eating well is. Lots of fruits and veggies, a decent amount of protein, some healthy fats, some carbs for energy as needed. When you indulge in other things (I won't turn down a good single malt), overwhelm them with how well you eat the rest of the time.


That, my friends, is it. As much as the fitness industry likes to promise a quick fix or a miracle diet or a toy or a pill or a shake or a dance party, or pretty much EVERYTHING OTHER THAN A CONSISTENT HEALTHY LIFESTYLE, consistently lifting heavy and eating well *WORK*. They have always worked. They will always work. .
Learn Your Body Mass Index (BMI)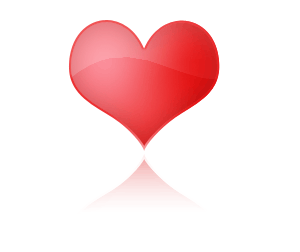 Body Mass Index (BMI) is essentially a height to weight ratio. Am I a healthy weight for my height.
Figure out your BMI now.
Underweight = < 18.5
Normal Weight = 18.5-24.9
Overweight = 25-29.9
Obese- 30 or higher
Remember, speak to your doctor before starting a fitness program and then seek out the right personal trainer for correct program design. Enjoy your workout!
Exploring NYC's Personal Training Gyms:
We'll be back next month with a new gym.
In the meantime, enjoy our past visits.
By Glenn Dickstein
By Chris Granville