I hope you had a wonderful holiday season. It was nice having my son Adam home from college for a few weeks and having some quality family time.

I have been busy creating some new Soaring Product Training videos and pulling all my videos into a new video series (more below). I plan to release many more new videos in the coming weeks and months.
The gliders are in storage here in Minnesota, but we'll probably pull them out and start flying again in early April - just a few more months.
The 2016 U.S. Region 7 Soaring Contest in Albert Lea, Minnesota was blessed with 7 days of fantastic soaring. I enjoyed flying in the DG-1000 on every contest day and even set a MN state soaring record for 100 km triangle speed in a multiplace glider with Dick Andrews on the practice day before the contest. What a blast! Fred Hewitt and I also had a fun "landout" at a small farm airstrip.
2016 Region 7 Soaring Contest Photos
by Paul Remde
I'm looking forward to participating in a Cross-Country Soaring Camp with the Minnesota Soaring Club in early May and flying in the 2017 Region 7 Soaring Contest in mid-May. I hope you will come fly with us - it promises to be a fun contest.
I'm hoping for many fun and challenging soaring flights this year.
I hope your soaring flights in 2017 are fun, rewarding, and safe.
Good Soaring,
Paul Remde
Video Series

80+ Videos Available Now
- many more coming soon
Mountain High EDS Safety Features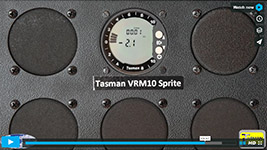 Tasman VRM10 Sprite Vario Overview
New Videos Coming Soon:
LXNAV Nano4
Naviter Oudie and SeeYou Mobile Training
Video Series Overview
80+ soaring product overview and training videos, by Paul Remde
FREE for those with Mutual Support Memberships
Rent a single video for 30 days for $3
Buy a single video for $10
Rent the entire series (and all additions during the year) for 1 year for $60
Buy the entire series (and all future additions) for $395
Mutual Support Memberships
Added Benefit
Existing and new Mutual Support Members now receive the added benefit of FREE access to the Soaring Product Training video series. Existing members - please ask me for your personal VIP access link.
10% Discount - 1 Week Only - Ends February 8, 2017

To celebrate and highlight the added benefit mentioned above, all Mutual Support Membership purchases will be 10% off for one week. The discount will be shown during checkout on the web site.
Wood membership - Normally $125,

Sale: $112.50

Fiberglass membership - Normally: $250,

Sale: $225

Kevlar membership (popular) - Normally: $500,

Sale: $450

Carbon Fiber membership - Normally: $1000,

Sale: $900

Titanium membership - Normally: $2000,

Sale: $1800
What is a Mutual Support Membership?
I call them "mutual" because I get your support (buying a membership), and I offer you my support in the form of free access to soaring instrument and software training videos, discounts, free technical support, and free flight recorder calibrations. It is a win-win deal.
Membership is available at several levels. Select the membership that will be a good compromise in regard to cost versus benefits that suit your needs.

Reasons to Buy a Mutual Support Membership
Free access to the Soaring Product Training video series for the duration of your membership
Discounts on all purchases (see Benefits table below)
No handling fee on small orders
(Most customers pay a $5 handling fee on orders of less than $100 worth of products.)
Free phone support with web conferencing (see Benefits table below)
Free flight recorder calibrations (Only at some membership levels - see Benefits table below)
Details:
http://www.cumulus-soaring.com/membership.htm
2017 Midwest Spring Soaring & Safety Seminar
Elgin, Illinois, USA
I am looking forward to seeing many soaring friends at the Illinois soaring seminar in February. It is hosted by the ChicagoLand Glider Council every other year and is always interesting and fun.
The pre-registration deadline is Feb. 7.
List of Topics/Speakers
Thermalling Techniques, Russel Holtz
Soaring Safety Foundation, Adam Kite
Soaring Product News, Paul Remde (Cumulus Soaring, Inc.)
Building a Jet Powered HP-18J and ASW-27, Chris Esselstyn
Competitive Sailplane Racing, Tim Taylor
Pre-Orders Recommended
I will be bringing several soaring instrument and book demos to the seminar, but only a few of each item to sell. If you plan to buy something in particular from me at the seminar, please pre-order before Thursday, Feb. 23rd so I can bring it especially for you. I'll be loading the van on Thursday and on the road on Friday - so please order before then. I have received several pre-orders already and would be glad to set-aside items for you. Pre-ordering is a great way to avoid shipping charges. You can pre-order using my web site, or through email or a phone call. If you order using my web site, please also send me an email asking me to bring the items to the convention for you.
I hope to see you in Elgin!

Leon Zeug and Geoff Weck did a fantastic job of organizing and running the 2015 and 2016 Region 7 Contest. They will do it again in 2017. The contest will run from Sunday, May 14 (practice day) to Saturday, May 20. I'll be there with our DG-1000. Fred Hewitt will be flying with me for 4 days and Dick Andrews will be my co-pilot for the remainder of the contest. I can't wait! Registration is available on the SSA web site now. So far 13 pilots have pre-registered for the contest. They plan to have contests in the Sports, 15m, 18m, Standard, and Low Performance classes.
Regional contests really are great for anyone that is interested in cross-country soaring. It isn't as much about the competition as it is about the camaraderie and accomplishment.
I hope you can join us.
Cumulus Soaring, Inc. Selected as FLARM Service Partner for the Americas
In recent months, all PowerFLARM repairs were done by FLARM in Europe. That was inconvenient and costly for U.S. customers.

Starting immediately, all warranty and non-warranty repairs of PowerFLARM Core products for the Americas will be handled by Cumulus Soaring, Inc. Significant investments in test equipment, tools, and spare parts have been made by Cumulus Soaring, Inc. in order to support PowerFLARM Core users. Please contact me (contact information at the bottom of this page) if your PowerFLARM core needs testing, repair, or electronic security seal reset, or logger altimeter calibration. I am very happy to be able to support the soaring community in this way.

PowerFLARM Portable repairs will require shipment to Europe at this time. It is possible that will change in the future.

Let's Celebrate with a Sale! -

FREE Calibration
FLARM sets the market price for PowerFLARM products, so I can't discount the FLARM units, but I can offer a discount on services that I provide. Normally, I charge $75 to provide a logger altimeter calibration for new PowerFLARM Core units. For the month of February, 2017, I will include the
calibration for FREE
upon request with every new PowerFLARM Core purchase.
Advanced Soaring Made Easy
- New 4th Edition
by Bernard Eckey
New 4th Edition
This 4th edition is now the all-encompassing book on advanced soaring. New topics have been included, the structure of the book was changed, the page layout and graphics were much improved, the text has been revised or extended throughout, and the quality of many new photographs is simply spectacular - all courtesy of my editor, who until recently was the 35-year editor of the Canadian gliding magazine, Free Flight.

Previous editions have quickly turned into best sellers (the third edition was available in four languages) and have already helped many solo pilots become highly skilled and very competent cross-country pilots. This new and final edition is completely up-to-date with current changes in the sport and offers new pilots a self-coaching tool with all the information needed from a single source. This doesn't mean that performance oriented pilots were forgotten; on the contrary, chapters on competition flying, glider fine-tuning, and the all-important psychological aspects assist experienced pilots to improve their success rate in competitions or enhance their chances at record attempts.

Every glider pilot can benefit from the breadth of information in this book. Inexperienced pilots will gain valuable insights while building basic skills, avoiding setbacks and disappointments. Cross-country pilots can use the advanced theoretical knowledge in the development of superior practical skills. Competition pilots will find their knowledge challenged, resulting in insights that will greatly contribute to rapid progress. In short, "Advanced Soaring Made Easy" is the ultimate book for pilots trying to get on the fast track to success - a book that no ambitious glider pilot can afford to ignore.
Review by Paul Remde
This is one of my favorite soaring books. In addition to the many wonderful and high-quality soaring photographs it contains many well written explanations of countless subtle aspects of soaring. It is easy to read and Bernard does an excellent job of explaining complex and detailed subjects. I especially enjoy the section designed to help you improve your cross-country speed. I thoroughly enjoyed reading the 1st, 2nd, and 3rd editions. I can't wait to read the 4th edition!
LXNAV Nano4
IGC Approved GPS Flight Recorder
The Nano 4 is a fantastic GPS flight recorder with full IGC approval (pending) for all badge, record and contest flights. It includes a built-in GPS engine, built-in GPS antenna, built-in battery, touchscreen, and flight recorder. It is also extremely easy to use. It also features a built-in variometer (not Total Energy compensated) and a navigation display which shows waypoints, airspace, tasks, etc. It also displays FLARM, ADS-B and PCAS (Mode C/S transponder) traffic. The user-interface is very simple and graphical and utilizes a 480 x 640 pixel 3.5" touchscreen and 4 push-buttons. Note that the Nano4 does

not

display terrain maps and does not have a built-in elevation database - so it doesn't know your AGL altitude.
Color Display
Sunlight readable LCD touchscreen
3.5'' (88.9 mm) diagonal screen size (2.1 x 2.8")(53 x 71 mm)
VGA 480 x 640 pixels
Size
Overall dimensions: 2.6 x 4.1 x 0.6 inches (65 x 105 x 15mm)
Easy handling. (Turn on and go)
Touch screen and seven buttons for simple and easy operation.
Integrated Wi-Fi and Bluetooth radios - compatible with iOS and Android systems.
Flight recorder according to high-level IGC specification.
2048 bit digital file security signature
Advanced engine noise level recording. (also for JET engines)
Built-in high resolution variometer with adjustable volume.
Task and waypoint navigation (CUP compatible).
Airspace display (CUB compatible or from LXNAV database).
Airports from LXNAV database.
Wind indication
Final glide calculation
Unlimited storage for flights. (+28000 hours at 1 sec interval)
Flights stored in IGC file format are downloadable through USB, Bluetooth or Wi-Fi.
Easy-to-understand status LED's
NanoConfig program for creating declaration and system settings (for PC and Android)
Integrated flight recorder according to high-level IGC specification (pending)
Built in high resolution variometer
FLARM, ADS-B, PCAS (Mode C/S transponders) traffic display
Up to 14 hours of operation on internal battery with LCD on at full brightness
Up to 36 hours of battery life with smart power management (LCD turned-off when not in use)
Updated Polar Spreadsheets
Several years ago, I created 3 Excel spreadsheets for analyzing and modifying sailplane polars. They make it easy to enter polar data and adjust it for wing loading and find numbers in the correct format for loading into your soaring flight computer.

New Feature
I have recently added a nifty new feature to all 3 spreadsheets. You can e
nter a MacCready setting and see Speed-to-Fly and Cross-Country Speed numbers.
Also the polar graphs now show the line from the MacCready number to the tangent point on the polar - the speed to fly at that MacCready setting. The average cross-country speed is also visible on the graph as the point the line crosses the zero sink rate line.
Overview of the 3 Spreadsheets
SALE
- DeLorme (Garmin) inReach
Garmin has purchased DeLorme and is introducing new versions of these products. I have a few of the previous models in stock - which are for sale.
DeLorme inReach SE
-
New
Formerly: $299.95
Sale: $195
DeLorme inReach Explorer - Used
This unit was my personal demo unit. I have flown with it at 2 soaring events. It looks perfectly new and comes with the original packaging and all accessories.
Formerly: $379.95
Sale: $195
The new models will be $400 and $450 - so these are a great deal at $195 and will continue to work and be supported by Garmin for many years to come. The are 2-way communicators and also send altitude data while in flight - which SPOT units can't do.
Low Pass Compilation
OK - This is not recommended. But it is fun to watch. Not a new video, but a good one.

Winter Airspeed Indicator -

Sale


This particular Winter W-6513 airpeed indicator was manufactured on Sept. 1, 2004. It was used in my Winter Demo Stand for several years. It was kept in an air-tight Pelican case. It has never been installed in an aircraft and looks perfectly new. It comes in the original box, with unused mounting screws and with the EASA Form 1 and printed manual.

The current list price for this model is $375. This used/new unit is on sale for $195.

Details: http://www.cumulus-soaring.com/sale.htm#W-6513-Sale

Circling the Holighaus Way
by Richard H. Johnson

This is a great article from Oct. 2004 edition of Soaring magazine.
Open PDF File
TopMeteo - Weather Forecasting

TopMeteo is a soaring weather forecast website offering unique features to help you plan your soaring flights. It does a fantastic job of showing which geographical regions will offer the best cross-country soaring speeds and climb rates. It can also be used to help you decide which upcoming day offers the best soaring weather.
TopMeteo was created by 2 German soaring pilots who are also certified meteorologists. It has been extremely popular with soaring pilots in Europe and South Africa and is now available for use in the USA.
PFD

- TopMeteo features a powerful graphical and numerical weather analysis tool called "PFD" (

Potential Flight Distance

) which makes it easy to quickly asses the soaring weather forecast. A PFD of 100 means that the conditions support a flight of 100 km. PDF numbers are provided on the Site Forecast page for each hour of the day. PFD maps show intuitively which areas will best support your cross-country soaring flight plans.

Site Forecast - The Site Forecast page pulls together a huge amount of data into a simple and intuitive table - making it easy for anyone to assess the soaring weather for today, and 3 days into the future. Two additional forecast days can also be purchased as an optional upgrade.

Easy To Access Animated Weather Forecast Maps

- I love how TopMeteo makes it easy to view soaring weather forecast maps - and play animations of them.
SeeYou for PC Integration
Those who use SeeYou for PC for your soaring task planning will love how TopMeteo weather data has been integrated into SeeYou. You'll see graphical wind indicators on the task planning map along with flags on the task which show whether or not you should be able to complete the current task - given the forecast weather conditions. The awesome integration of TopMeteo into SeeYou for PC helps you plan your tasks in the areas with the best lift forecast. SeeYou even suggests several tasks that optimize the weather conditions for the next few days. Also, tasks which can (theoretically) be completed are highlighted in the task list with a sun icon. Tasks which can't be completed are displayed with an umbrella icon.
Sailplane Aerobatics - Night Performance




Wonderful video of

Johan Gustafsson performing night aerobatics in his SZD-59 Acro.


Details: https://www.facebook.com/CumulusSoaring/posts/1267222793358347

I have more of these in stock than I need. They are new and in perfect condition. I will update their firmware to the latest version before shipment. Their built-in flight recorders were calibrated at the factory in early February, 2015. The calibration is valid for 5 years. I will print the latest version of the manual for you and load airports for your area into the unit.

The sale price applies only to the units in stock.
High level IGC approved flight recorder with ENL (engine noise level) sensor built-in

Integrated G-meter (g-forces recorder)
3-axis accelerometers
Final glide calculator based on GPS data

Extremely bright direct sunlight readable display

Units: Knots (-10 to +10 scale)
Normal Price: $1695
Details: http://www.cumulus-soaring.com/lx.htm#LX-EOS

Windytv 10 Tutorial Video
Windytv.com is a wonderful and free weather forecasting site. They recently released version 10 and produced a nice, short, tutorial video. It is very nice.
After 25 years of hard work, the Vintage Sailplane Association is excited to release the English translation of German classic "Werkstattpraxis für den Bau von Gleit- und Segelflugzeugen" by Hans Jacobs and Herbert Lück.
Synopsis
How do you build, maintain and repair wooden gliders? Hans Jacobs (designer of Weihe, Meise, Kranich, Habicht, and many more famous sailplanes of the 1930s and 1940s) wrote the book, called Werkstattpraxis, to aid the growing sport of gliding in Germany in the early 1930s. Its effect on pre-World War II glider building was electrifying. He updated it several times up through the 1950s, always in German. Today the book is as applicable as ever for those maintaining and restoring wooden vintage sailplanes or aiming to build new wooden gliders or vintage replicas. For those interested in the history and development of soaring it is a must-read. The Vintage Sailplane Association has now finished its translation, a 25-year volunteer project, for English-speaking readers and is making it available this summer.
This translated edition includes an Addendum of up-to-date information prepared by Neal Pfeiffer, Ph.D. for those wanting to produce or repair wooden sailplanes in today's world, a valuable addition for safety, convenience.
Appendix highlights thirteen vintage German glider types from the 1930s and 1940s each with photo and 3-view drawing.
Wings Credit for Online Class on Gliding Instruction
using Flight Simulators
Given by Scott Manley


Title: Glider Instructor Forum and Meeting - Sailplane Simulation
Topic: Sailplane Simulation, A Different Teaching Perspective.
Date and Time: Thursday, February 2, 2017, starting at 19:00 Eastern Standard Time (16:00 PST, 17:00 MST, 18:00 CST, 14:00 HST, 15:00 AKST, 17:00 Arizona, 00:00 GMT)

Speaker(s): Stephen K. Brown & Scott Manley
Brief Description:
An on-line instructor forum tailored specifically to the needs of Glider Instructors that is held each quarter. This quarter our special guest is Scott Manley of GLIDERCFI.COM. This is not to be missed!

Sign-Up using the link below:
https://www.faasafety.gov/SPANS/event_details.aspx?eid=73241
I have received quite a lot of positive feedback from customers using the ClearNav Vario. Renny Rozzoni from New Mexico was kind to send the following note:
"Outstanding - It is the best vario I have ever flown with (and I've been flying gliders for 43 years)! It took me about 15 minutes getting used to it, and then over the duration of the flight I experimented with it and tried a few different settings, and I have to tell you - it is fantastic. The Thermal Assist tool is phenomenal and really helped out in some of those rough New Mexico thermals. In addition, the digital display screen is very easy to read, well laid out, and the key data can be seen at a glande. They have created a truly outstanding product!"
WGC Final Results - Best Sailplanes?

The World Gliding Championships in Benalla, Australia ended on January 21st. I enjoyed following the action from home in cold Minnesota.
The best pilots in the world flew the best new (and not so new) sailplanes. Below is a quick list of what may be the best sailplanes. It was fun following the Jonker brothers in their new JS3 Rapture 15m sailplanes. The new Ventus 3 did extremely well in the standings for the 18m class - as did the JS1 and ASG 29. In the Open Class the newest development was the new "racing" (higher wingloading) wings on the Binder EB29R and EB29DR. Of course, Sebastian Kawa flew the Diana 2 to first place - as he has done many times before - well done!
Open Class: JS1c, EB29R

18m: JS1, Ventus 3, ASG29

15m: Diana 2, Ventus 2a, ASG 29, JS3 Rapture
Becker RCU6201 & RT6201 Combo Package -

Sale
This is a great deal on a new Becker "split" radio system with remote head. I have one more of them in stock than I need. This is a complete "plug and play" system for a single-seat glider - with everything you need. The radio is the latest model with 8.33 kHz channel spacing and "dual monitor" mode.
Becker 1K042 radio wiring harness, Normally: $310

Goddard Cable-Becker-RCU6201-0p5, Normally: $95

Dittel 10050 Push-to-Talk Switch with Wires, Normally: $40

Total Combo Package: $3920,

Sale: $1995
Tilo Holighaus - Ventus 3 Introduction Video

Interview by Lisa Trotter
Thank you Lisa Trotter for the many excellent interviews during the WGC. The WGC team put together many fantastic videos during the event.
Perhaps my favorite is this interview with Tilo Holighaus on the development of the new Ventus 3. Well done! Fascinating!
Sailplane Design Example

New Book by Vittorio Pajno
Anyone interested in designing a sailplane will find this book invaluable.
Adriatica Quartz Aircraft Clocks

Made in the Italian part of Switzerland
These battery-powered quartz clocks fit nicely in a 57 mm instrument hole. They are classy, elegant, easy to read at a glance, reliable, and inexpensive.
Simple version with 1-hour count-up timer (bezel): $95
Chronograph version with with 10-hour timer and 1-hour count-up timer (bezel): $175
Details: http://www.cumulus-soaring.com/adriatica.htm
Binder EB29R - Oliver Binder and Michael Sommer
Michael Sommer flew an EB29R to 2nd Place in the Open Class at the WGC in Benalla, Australia. Lisa Trotter met with Oliver Binder from Binder Motorenbau and Michael before briefing on the first flying day of the championships 10 January 2017 to hear about the new glider.
Interviewer Lisa Trotter, Produced by Sean Young
I am a fan of the amazing auxiliary-powered open class sailplanes from Binder. I hope you will find this video as fascinating as I do.
Video
Printable Catalog

I have worked hard to make my catalog easier to read. Please download it, print it, and give it a quick read. A printable version is available here:
Catalog
New Tasman VRM10 Sprite Vario

The VRM10 Sprite fulfills the needs of both sport and competition pilots alike. It enhances the information to the pilots own "feel" to maximize use of available sources of lift when flying around the field or cross country. The response is both rapid and controlled, it is true to the "feeling" of the air by the pilot, re-enforcing the pilots mental image of air being sampled by the aircraft. Technology employed in both hardware and software has many innovations developed by Tasman Instruments and includes features suggested by users of the Tasman Instruments V1000/2000 previous products.

VRM10 Sprite's key design element is a software module that is able to reject rather than filter inputs from the pressure sensor/TE probe. Because the filter is not" loaded up" working on inputs that are not relevant to the pilot, a faster response in the filtering can be used than otherwise would be possible.
The high resolution that is available from the digital converter results in the instrument being able to respond accurately. High resolution digital converters are slower in operation. To minimize this Sprite uses multiple simultaneous measurements which provide a rapid initial response. Most other pressure sensor Variometers have a small delay to respond, just a fraction of a second, but still a delay that is significant when in flight.

Key Features
Advanced Gust Rejection
Easy to use (simple user-interface)
Easy to install with built-in speaker (external SP100 speaker available as an extra cost option - not usually needed)
Easy to view (easy-to-read LCD display)
Reliable (no moving parts)
Inputs for landing gear and airbrake sensors
Built-in voice warnings: landing gear, low-voltage
20 second average and "time since power-up" timer on main display
Select from 2 different audio tone styles
Sink tone - only when below selected threshold for a period of time
Low power consumption (50 to 200 mA)
Operates on as little as 6 V
New JS3 Rapture

Perhaps the most exciting new sailplane development for the WGC in Benalla was the arrival of 2 new JS3 Rapture sailplanes. The new 15m sailplane was a well-kept secret until just before the competition. Uys and Attie Jonker flew the gliders themselves to very respectable 11th and 12th place finishes. It is definitely a lovely glider and one to watch going forward.
Sean Young and Lisa Trotter both made excellent overview interviews with Uys at the beginning of the contest. Thank you Sean and Lisa for all the wonderful WGC videos!!!
Video 1
Soaring News Facebook Page

Please check-out my
Soaring News
page for the latest soaring product news and links to soaring news, images and videos from around the world.
If you're not a Facebook user - no problem. You can still see the page and click-on all the links on the page
. If you are a Facebook user, please "Like" the page so you will see posts from the page in your newsfeed. I had previously sent out soaring news in my "Soaring News" email newsletter - but it took so long to create each issue that I didn't send them out very often. It is very quick and easy for me to add items to the Facebook page - so it will be updated daily. I hope you find it interesting. If you like it, please tell your soaring friends about it and "share" the page with your Facebook friends.
"Glide" TV Commercial: Range Rover | Land Rover USA
Thank You


I appreciate that you took the time to read this newsletter. I hope you found it useful. I hope you have a wonderful 2017 soaring season!
Best Regards,
Paul Remde