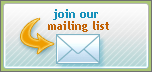 Proofreaders:
Christina McLachlan
Katie Orr

Greetings!
Welcome to Sojourner House's e-News. In each issue, you'll learn about recent happenings at Sojourner House, as well as current and upcoming news and events. For more information or if you have a suggestion, please contact editor Susan Orr at
sorr@sojournerhousepa.org
Victorian Tea raises record amount for Sojourner House

Views photos and video from event!

A birds' eye view of Sojourner House's 2013 Victorian Tea

A record $46,000 has been raised to date for Sojourner House, following its Ninth Annual Victorian Tea, which took place April 21 at the Priory.

More than 300 people attended the tea. Many guests wore stunning hats and attire, and enjoyed a silent auction and raffle. Please click on the following links to view photos, as well as the testimonial video of three Sojourner House graduates which was unveiled at the tea.

Sponsors for this year's tea included: Presenting Sponsor UPMC/UPMC Health Plan; Eden Hall Foundation; FedEx Ground; Highmark; Giant Eagle; BNY Mellon Bank; Fifth Third Bank; and Manufacturer and Business Association.

If you would like to become involved with next year's tea, please contact Director of Development Susan Orr at sorr@sojournerhousepa.org
| | |
| --- | --- |
| | Help Sojourner House meet the FISA Challenge |



SoHo adminstrative offices to relocate

Residence to remain at same location

Sojourner House administrative of

Sojourner House's new administrative offices

fices will move about a half mile away from its current East Liberty location on Tuesday, June 18.

Due to space constraints at the 5460 Penn Ave. building, five administrative staff members will relocate to 5907 Penn Ave., and will share a newly renovated space with several Sojourner House MOMS administrative staff members. MOMS staff currently work in a smaller, adjacent space at 5907 Penn Ave.

Clinical staff will be able to utilize the soon-to-be freed-up space at Sojourner House.
Women's Business Network update

Dinner culminates year of supporting SoHo

Women's Business Network members who attended SoHo's 2013 Victorian Tea

A May 2 dinner at Montour Country Club culminated Women's Business Network's year-long community service project to support Sojourner House.

Nearly 100 members attended the event, where board member Michele Sabo, Executive Director Joann Cyganovich, Director of Development Susan Orr, and Volunteer Director Liz Wasel spoke about the significant positive impact that WBN had on Sojourner House this year.

According to Sabo, who connected WBN with Sojourner House, Sojourner House has received the most WBN participation and donations in the history of this WBN endeavor.

In addition to the dinner, recent WBN-sponsored events have included:

WBN Ross/West View chapter hosted a Spring Event with Treasure House Fashions on April 16.

The East chapter hosted a Story Time/Easter Egg hunt for children on March 8 while mothers practiced yoga. The children decorated cupcakes, and gave a bud vase with a tulip and daffodil to their mothers.There also was a sing-along with a guitar player (a WBN member), as well as gift bags for mothers with personal items enclosed.

Complete comforter sets were given as a graduation gift to each woman in the SoHo program, thanks to the Wexford chapter.

The chapter visited SoHo on

May 8

t

o deliver the gifts and celebrate with cookies and punch for all residents and their children.

The Norwin and Beaver chapters held a Valentine's Day luncheon celebration and game day. Moms received flowers, a Valentine's ornament, cookie mix, and a knitted scarf. The kids made photo magnets and painted handprints for moms.

The Waterfront chapter held a Tupperware fundraiser. Proceeds went to purchase Easter baskets for the kids and Tupperware for the moms.

The North Hills chapter hosted a Pampered Chef fundraiser.

The Greensburg chapter provided gift baskets and Toys R Us gift cards.

The McMurray chapter held a Party Lite fundraiser, collecting $916.

Pittsburgh East hosted a spaghetti dinner along with Allegheny Valley. The kids were given the chance to play, direct, dance and read for story time.

The Butler chapter will conclude the year by pampering the women with a day of makeovers, then taking family portraits of the families.

A total of approximately two dozen WBN chapters will have hosted fundraisers for Sojourner House by early summer. For information about Women's Business Network, please visit www.wbninc.com