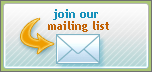 Proofreaders:
Doris Orr
Laura Stephany

Greetings!
Welcome to Sojourner House's e-News. In each issue, you'll learn about recent happenings at Sojourner House, as well as current and upcoming news and events. For more information or if you have a suggestion, please contact editor Susan Orr at
sorr@sojournerhousepa.org



From the Executive Director


Giving thanks during a year of growth

If there has ever been a year of change for Sojourner

Joann Cyganovich

House, it has been this year. Sojourner House's family recently grew ... as a matter of fact, we doubled in size. On Oct. 31, we purchased two

Homewood-based residential facilitie

s, Sankofa and Open Arms,

to preserve vital housing for women and their children experiencing homelessness.

Primary Care Health Services (PCHS) owned and operated Sankofa and Open Arms. Allegheny County Department of Human Services (DHS) approached us in April 2012 to consider taking over the buildings as PCHS shifted their focus to solely providing healthcare services. Because Sojourner House MOMS is recognized as a model in helping families experiencing homelessness to recover, DHS chose MOMS to assume operation of the facilities.

The MOMS Board voted to explore the possibility of the acquisition in June 2012. Following sub-committee due diligence, the board voted to purchase the facilities this past summer. Sojourner House MOMS assumed program operations on July 1, 2013. The transfer of the buildings from PCHS to MOMS on Oct. 31 completed the adoption.

I can tell you that the purchase of Sankofa and Open Arms aligns with Sojourner House's mission: 'to offer compassionate, faith-based recovery services to women and their children.' Had we not agreed to acquire these two establishments, the future of numerous families would have been an uncertain one. That would have gone against our fundamental philosophy.

The expansion of our family brings with it new responsibilities. We have added 21 residential units, growing our capacity to provide housing and supportive services for women in recovery from homelessness, addiction, and mental illness, and their dependent children. As we welcome these 21 families, we must renovate the newly acquired facilities at 6803 Frankstown Ave. (Open Arms) and 7056 Kelly St. (Sankofa). Allegheny County Department of Human Services and Pittsburgh's generous foundation community has rallied and provided initial funding of $700,000 to begin renovating the buildings. Remodeling will begin within a few weeks.

We are honored and excited to have been selected to support, sustain, and nurture the additional 21 women and their children. We look forward to a brighter, stronger future for our growing family.

Editor's Note: Please read a recent "New Pittsburgh Courier" article for an in-depth look at the purchase.






Give the gift of support this holiday season

Learn new ways to help Sojourner House

This holiday season, consider making a donation to Sojourner House. There are numerous ways to do this, including the below:

Make a donation in honor of, or in memory of a loved one this holiday.

If you are interested in supporting Sojourner House on a regular basis, consider becoming a sustaining donor.

Interested in making an in-kind donation? Our families are always in need of household items and clothing. Peruse our wish list to see what our residents need.

Please remember if you are a new or former donor, FISA Foundation will match your donation dollar for dollar if you donate by Dec. 31!



Annual Victorian Tea Date Announced!

Date for 10th annual "friendraiser" confirmed

The date for the 10th Annual Sojourner House Victorian Tea has been set for Sunday, April 4, 2-4 p.m., at Pittsburgh's Grand Hall at the Priory! Please note that this year there will be a networking hour starting at 1 p.m.

Latasha Wilson-Batch, Executive Director of Best of Batch Foundation, is serving as this year's honorary chair. Sojourner House board member Cori Begg is serving as chair.

If you would like to be a table captain or if you have questions, please email sorr@sojournerhousepa.org. Hope to see you there!

Guests have enjoyed delicious scones, cupcakes and other pastries for the past 10 years at Sojourner House's Victorian Tea.

Board votes in new vice president


Long-time board member expands role


Mary Bockovich


Long-time board member Mary Bockovich
was voted in as vice president at Sojourner House's June board meeting. Bockovich, a Canonsburg resident, has served on the board for four years. Bockovich is Director of Development at Familylinks. She earned her bachelor's degree from Duquesne University.

Bockovich was recently a Pittsburgh Tribune-Review Newsmaker.
SoHo blessed with support throughout region


Season of fun, fashion and much more!


Sojourner House is grateful, to say the least, for the support we receive throughout the year. Below is just a sampling of that support. We extend a sincere thanks to all of our supporters. Happy holidays.

Photo by Dominique Hildebrand

Ringling Brothers Circus:

Not only were Sojourner House MOMS families invited to see the greatest show on earth on Nov. 8, but they also had the opportunity to witness a "painting elephant!" Following dinner, crafts, and entertainment, families were treated to an up-close experience with a circus elephant. Thanks to the Homeless Children's Education Fund, Stern Advertising and Art Expressions for making the evening possible!

Treasure House Fashions "Girls Night Out": North Hills-based Treasure House Fashions has chosen Sojourner House as one of its beneficiaries of four "Girls Night Out" days. Residents will receive gift certificates to get clothing at each event, as well as refreshments. The first "night out" will take place Wednesday, Dec. 18. Treasure House, located at 8035 McKnight Road, is a non-profit organization promoting the dignity and self-esteem of women, particularly women in crisis, by providing gently-worn quality clothing. To learn more about Treasure House, please visit thfashions.org.




Day of Giving: Sojourner House raised a record $4,515 on PittsburghGives Day of Giving, on Oct. 3! How did we reach this milestone? Answer: Thanks to the generous contributions from 37 other like-minded individuals. PittsburghGives matched those donations with 13 cents for every dollar.

Sojourner Housewarming parties: More than $2,000 and two carloads of in-kind donations were collected at two Sojourner Housewarming parties hosted in late October and early November. If you're not familiar with Housewarming parties, here's how they work: a friend of Sojourner House (board, staff, volunteer, donor, community member, etc.) invites 10 to 20 friends to their home. Guests enjoy refreshments and each other's company, then listen to a staff or board member briefly speak about Sojourner House's mission. Because our residents are always in need of household items, such as kitchenware, towels, linens, and diapers, each guest is asked to bring a household item or monetary gift. At the end of the evening, guests are asked if they would be interested in hosting a Sojourner Housewarming party. Interested in learning more? email sorr@sojournerhousepa.org

Loft-a-palooza: Friend of Sojourner House Lisa Kuzma celebrated her birthday in a very special way this year: by hosting "Loft-a-palooza" on Nov. 30. The event served as a fundraiser for Sojourner House, POWER and Department of Human Services Holiday Project 2013. Guests brought new or gently used household items to give our families a good start.

Fox Chapel Presbyterian Church Harvest Fair: Sojourner House received a carload of in-kind donations from long-time supporter Fox Chapel Presbyterian Church, following its annual Harvest Fair on Oct. 5. Fox Chapel Presbyterian Church played a pivotal role in the creation of Sojourner House in 1991.

Trinity Tower Methodist Church: A lovely luncheon on Nov. 9 at Trinity Tower Methodist Church was followed by in-kind donations from several dozen guests. The women of Trinity Tower invited our executive director and a resident to attend the tea to talk about the role of Sojourner House in the community. The tea was designed as a "bridal shower" whereby all guests brought new household items for the women. The gifts were so bountiful, it took more than a van-load to get them to Sojourner House!
Chatham University Breakfast Series Event

Center for Women's Entrepreneurship featuring Latasha Wilson-Batch as guest speaker


Sojourner House is proud to be a program partner of Chatham University's Women Business Leaders Breakfast Series event next Friday, Dec. 13, 7:30-9 a.m.

Latasha Wilson-Batch, Sojourner House supporter and honorary chair of the 10th Annual Victorian Tea, will be speaking at the engagement. Ms. Wilson-Batch's talk is titled "Best of the Batch: Bridging Business and Service with a Hands-On Approach."

For more information and to register, visit

http://www.chatham.edu/cwe/events/wblbseries/index.cfm