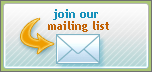 Proofreaders:
Christina McLachlan
Doris Orr

Greetings!
Welcome to Sojourner House's e-News. In each issue, you'll learn about recent happenings at Sojourner House, as well as current and upcoming news and events. For more information or if you have a suggestion, please contact editor Susan Orr at
sorr@sojournerhousepa.org
Chatham writing program at SoHo a great success

Residents present work at reading in June

Sojourner House residents and staff, and Chatham University instructors at the June 13 "Make Mine Words" reading.

A recently launched collaboration between Chatham University's MFA program and Sojourner House has proven to be not only an educational experience, but one of great emotional, intellectual and spiritual growth for residents and instructors alike.

Known as "Make Mine Words: Creative Writing by the Women of Sojourner House," the program is an outgrowth of
"Words Without Walls," another Chatham-supported programs in which MFA students and faculty teach creative writing to inmate writers at the Allegheny County Jail.

For the past several months, Chatham instructors Sarah Shotland and Sheryl St. Germain have asked the women of Sojourner House to work on writing memoirs about how they came to Sojourner House.

The most recent course in the spring culminated with several graduates, St. Germain, Shotland and Sojourner House staffer Cheryl Coney reciting their works to a live audience during a reading at Garfield's Most Wanted Fine Art Gallery.

"It's not an exaggeration to say that one of my favorite times of the week is when I get to spend two hours with the women whose words (appear in our published works), women who are smart and funny and tragic and who are trying hard to stay clean and sober learn how to be good mothers," said St. Germain. "They have stories to tell, stories that matter, stories that are generous and brave about sharing. They have a hard path ahead of them, and it's both heartening and exhilarating to be so close to ones whose every word and action matter so deeply."
Mark your calendars for Day of Giving

New or former donors' support will be doubled!

Please considering supporting Sojourner House on PittsburghGives.org's 2014 Day of Giving, Thursday, Oct. 13. This year, your donation could go twice as far! In addition to getting a portion of Pittsburgh Foundation's pro-rated match pool, if you are a new or former donor, FISA Foundation will match your donation dollar for dollar! See below for more information.



Graduates make their mark at Sojourner House

Residents and graduates offer support at ritual

June 28 marked the milestone achievements of several Sojourner House residents who graduated this past year, during a monthly support group meeting that takes place in the backyard of Sojourner House the last Friday of every month.

The women and their children added their handprints next to previous resident families' handprints on the back fence. The fence features the quote "Every journey starts with one step."

Following the graduate recognition, the graduates participated in the support group with current residents. The session included an ice breaker, "a love line of hugs," graduate speeches, and recognition of all residents for being in recovery, whether it has been one day, one month or longer.

Several residents received awards for achievements such as life skills award, most improvement, parenting, clinical, and the "stick with it and stay" award.

"There's so much more to the women of Sojourner House than their addictions. They're smart. They're strong. They're hard-working," said Sharon Jones, Clinical Supervisor. "That's why we want to recognize them each month. We want to celebrate their perseverance, their courage and their willingness to stay with the program, so they can make better, healthier lives for their families."

Clinical Supervisor Sharon Jones applies paint to one of the tinier hands to leave a print on the graduates' wall of recognition.

A graduate leaves her mark as her daughter proudly looks on.

Mother and son gear up for matching blue handprints!
Summer at Sojourner House!

Activities throughout the East End support mission

Summer 2013 has proven to be a fun-filled one full of support and love for Sojourner House! Below are just a few examples.

Strawberry Festival

Shadyside Presbyterian Church hosted its annual Strawberry Festival on June 14, with all proceeds going to Sojourner House! The festival included games, crafts and a bounce house, not to mention hot dogs, snacks and, of course, lots and lots of strawberries!

Summer camp

Summer camp for Sojourner House and MOMS children once again has been offered this year. Many thanks to the Homeless Children's Education Fund for providing four certified teachers to teach a 6-week camp for 18 of our children. They run, play, paint, and learn about dance, art, food, community, and themselves! Each Friday, they are able to attend field trips and events, including The Roving Art Cart, spray parks, Just Ducky Tour, Braddock Farms, and Toonseum.

Children learn about tomatoes growing in a greenhouse during a recent field trip to Braddock Farms.

Car wash

Sojourner House MOMS residents held car wash fundraisers at Advance Auto Parts, on June 15 and July 20. To raise additional funds, they also sold hot dogs and drinks.

MOMS car wash at Advance Auto!

Girl Scout troop Bronze Award project

Members of Fox Chapel Area School District Girl Scout Troop #50658 earned their Bronze Award in July by planning and hosting a "game night" for children who live at Sojourner House MOMS. About a dozen children participated in the evening, which included games, crafts, dinner, face painting, and a sundae bar. At the end of the evening, each child received a party favor to remember the special evening.

Girl Scout troop 50658 members and MOMS children

Geronimo! Playing with a childhood favorite

Face painting for one and all

Sundaes! Sundaes! Sundaes!