South Carolina Author Sheila Ingle to Celebrate Launch of New Nonfiction Book at Fiction Addiction
South Carolina author
Sheila Ingle
will be celebrating the launch of her new book, Tales of a Cosmic Possum: From the Appalachia Mountains to the Cotton Mills

(Ambassador International, paperback, $14.99, on sale 10/14/17), at her launch party

at Fiction Addiction on Saturday, October 14th, from 2-4pm. Sheila writes about her husband John's childhood in Ingle Holler in Union, South Carolina. This event is free and open to the public, and refreshments will be served. Books can be purchased
online
, at the store, or by calling Fiction Addiction at 864-675-0540.
Sheila Ingle's husband John was brought up in Ingle Holler in Union, South Carolina, with eight other Ingle families. They worked together in the mills, shared their gardens, attended church, and enjoyed the playing and singing of the songs from the Grand Ole Opry. When five of the brothers went off to war, those who couldn't fight took care of their families. The Ingles stuck together, just like they were taught in the Appalachian hills of Erwin, Tennessee.
Love of God, love of family, and love of country were modelled in each home. In fact, one year Make Ingle put his sons and grandsons together to build Hillside Baptist Church. Adults kept up with the newspapers and the radios; world happenings were important. Any type of sickness brought a barrage of soup and cornbread, because children still had to eat.
On those twenty acres, the children played in the creek, cowboys and Indians, and hide-and-seek. They built their own wagons and sleds to race down the hill on the dry, hickory leaves. All the boys learned to shoot a .22 caliber, and John's mother Lois could light a match with her shots.
Living in Ingle Holler was home, where each one was accepted.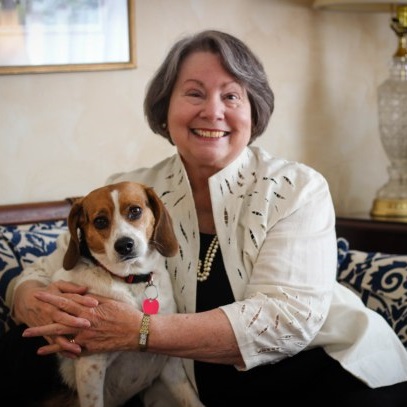 About the author:
Sheila Ingle has lived in South Carolina all her life. A graduate of Converse College, she taught in local schools and colleges. In her retirement, she has written four books about Revolutionary War heroines in South Carolina. She is a community volunteer, a member of several lineage societies, and a women's Bible study leader.
If you cannot make the event, you can reserve a personalized copy of the author's book by contacting Fiction Addiction in advance at 864-675-0540 or at info@fiction-addiction.com.
ABOUT FICTION ADDICTION
Fiction Addiction is a local, woman-owned, independent bookstore established in 2001. The store carries a mixture of new and used fiction and nonfiction, including children's books, as well as gift items. We are located at 1175 Woods Crossing Road (in the shopping center with Fried Green Tomatoes, Jimmy John's, and Boardwalk). For more information, visit our website at http://www.fiction-addiction.com or call us at 864-675-0540.
- END -