South Carolina Children's Author Sheri S. Levy to Celebrate Launch of New Book at Fiction Addiction
South Carolina children's author Sheri S. Levy will be celebrating the launch of her new young adult novel, Starting Over (Barking Rain Press, paperback, $13.99, on sale 8/1/17), the sequel to Seven Days to Goodbye, at her launch party on Saturday, August 19th, from 2-4pm at Fiction Addiction.
This event is free and open to the public, and refreshments will be served. Books may be purchased online, at the store, or by calling Fiction Addiction at 864-675-0540.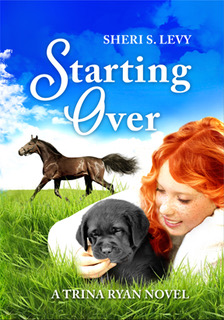 Trina Ryan's challenging summer starts off with the excitement of training a new service dog, an eight-week old black Labrador. While training Colton, Trina takes a job at her neighbor's barn in exchange for riding the barn's schooling horse.
Before long, Trina butts heads with Morgan Hart, a skilled but ill-tempered rider with a gorgeous thoroughbred named Knight. Adding to her list of frustrations, Trina struggles to maintain a long-distance relationship with Chase, her summertime boyfriend, and stop the unwanted attention of a boy in her puppy training class.
At least her best friend Sarah still has her back, but Morgan's bad attitude bothers Trina. Feeling courageous, she decides to use her dog training skills to develop Morgan's trust. Slowly Morgan's angry shield cracks enough to share a troubling family secret. Can Trina help Morgan confront her family problems and make a fresh start?
Slowly, Morgan's angry shield cracks enough to where she's able to share a troubling family secret. Can Trina help Morgan confront her family problems and make a fresh start.
About the author: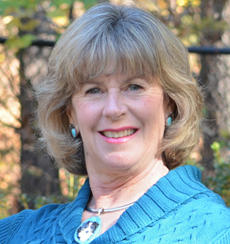 In 1979 Sheri S. Levy moved to South Carolina from Southern California with three Special Education Teaching credentials and decided to enter the classroom. After sixteen years of teaching (K5-2nd grade) with special needs children, she became involved in a Family Learning Program promoting reading, preparing young adults for their GED, and teaching parenting skills.
As a member of the SCBWI Carolinas, Sheri learned the craft of writing. Since her debut novel, Seven Days to Goodbye, hit the shelves, the story has developed into Trina Ryan Novels. The sequel is Starting Over.
It thrills Sheri to share her knowledge. Seeing students' eyes light up with new ideas, putting their pencils to paper, and watching their stories come alive, keeps her involved with school visits and writing workshops. Sheri supports an accredited, non-profit service dog training facility, PAALS, by donating her book proceeds, and in turn, PAALS helps promote Sheri's work.
Sheri and her husband have two remarkable adult children, and two brilliant grandchildren who enjoy critiquing her work. After loving five past dogs, Sheri now owns two Australian Shepherds. One dog, being a very troubled rescue, causing Sheri to become involved in obedience and agility training.
Through the years, the subject of dogs and special children captured her heart and have added a very personal aspect to her stories.
If you cannot make the event, you can reserve a personalized copy of the author's book by contacting Fiction Addiction in advance at 864-675-0540 or at info@fiction-addiction.com.
ABOUT FICTION ADDICTION
Fiction Addiction is a local, woman-owned, independent bookstore established in 2001. The store carries a mixture of new and used fiction and nonfiction, including children's books, as well as gift items. We are located at 1175 Woods Crossing Road (in the shopping center with Fried Green Tomatoes, Jimmy John's, and Boardwalk). For more information, visit our website at http://www.fiction-addiction.com or call us at 864-675-0540.
- END -