You have received this email because you have a relationship with Marion Claire, have exchanged business cards, or it was forwarded by someone you know. Enjoy!
Why is it called Speaking is Sexy?
When what someone says and how they say it sends chills up and down your spine, that's sexy!
Whether you're giving a speech, having a conversation, saying your wedding vows, teaching your kids, exhorting your sales team, or talking in your sleep, if someone is listening, you are inspiring them. It's important to remember that whenever you speak, someone is influenced by each word you say.
Be a positive influence. Be an inspiration. That's very sexy.

Did you miss a previous Speaking Tip?
If you are...
Currently speaking in public,
Thinking of speaking in public, but procrastinating like crazy,
Afraid to speak in public,
Envious of people who speak confidently in public, or
Would just like a few tips on how you can speak better than they do...
This newsletter will give you tips and techniques to become the accomplished speaker you've always longed to be.
MARION CLAIRE
coaches solopreneurs, business owners, middle managers and executives who want to be confident, unique and sexy speakers who influence and inspire others with the power of their voice.

www.speakingissexy.com
What Is Marion Up To?
STILL TRAVELIN'!
Having a fabulous trip, seeing friends & influencing people! Excited to come back to my desk June 1st.
Will answer all calls and emails when I return.
Hope you've had a very merry month of May!
COMING IN A MONTH!
YOU CAN FACE THE AUDIENCE WITHOUT FEAR!
New eCourse will make it easier to give your speech.
Learn how in 10 Do-It-Yourself Lessons, Tips & Practice Exercises that you can download and get started on right away. Become comfortable in front of any audience using easy-to-learn tips and techniques that will make you feel confident and competent. Reasonably priced. Opportunity to ask me questions directly. Money back guarantee.
Special discount for pre-orders!
For more information, email me at Speakingissexy@aol.com!
Subject line: eCourse
"After working with Marion Claire, my fear of speaking in front of a group of people is practically gone. I still get a few pre-speech butterflies, which Marion assures me are totally normal, but my former severe anxiety has disappeared. Marion taught me simple techniques to release my pre-speech tension and build up my confidence. Her knowledge and easy-going manner make her very easy to work with. She's the real deal and I'm happy to recommend her."
GET HELP WRITING YOUR SPEECH!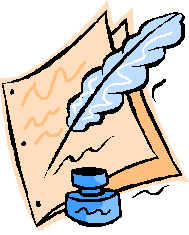 "Wow! I am totally blown away, Marion! Thank you! Hope to use your services again soon."
~ Victoria Ferro, CEO,
MicroKey Solutions, Inc.


Do you need to create a 30-60 second Intro that highlights your brand, your talent and your experience, and will draw lots of new potential clients? Need a wedding toast, bar/bat mitzvah speech, birthday, retirement or memorial speech? Not sure what to say or too overwhelmed to do it yourself?
We'll create your speech together, face to face or over the phone, and you'll have the right words just when you need them. Why struggle on your own? Contact me at speakingissexy@aol.com or call 310/659-8956 and get it done fast.

"My speech was a hit! Thank you so much for your guidance and help. I received so many compliments from the audience. I would love to retain your services in the future to help me become a more comfortable writer and speaker."
Need help with your speech? CALL MARION!
Speaking is Sexy Tip Vol. 6, #5


FACING THE CRITICAL CROWD
With the experience that comes from doing a lot of public speaking, professional politicians, company leaders or those who regularly speak in public for any reason usually look extremely calm, cool and confident when facing the crowd in the room or on radio and TV. They may have butterflies careening back and forth inside, but we can't see them.

What protects them from that debilitating fear that prevents others from even dreaming of facing the critical crowd?
One of our biggest fears when we think about getting up to speak is that the audience, small or large, will be evaluating us and looking for ways to prove us wrong. We worry that they're seeking ways to verify we're incompetent, that we don't deserve to be standing in front of them. We fear that our opinions are worthless, they'll think we don't know what we're talking about. We tell ourselves we have a lot of nerve thinking we're someone to be admired or respected. In other words, we're just not good enough, smart enough or successful enough to expect to be taken seriously by anyone.
None of this is true! This kind of criticism is all in our heads. The audience isn't interested in any of it. They're focusing on what we have to say and whether or not they agree with it.
Our job as the speaker is to do what the audience is doing: focus on what we have to say. Whatever happens, no matter what their reaction, we can't take it personally!
The fact is, we really can't expect all of the people to agree with us all of the time. There are always going to be those who think what we have to say is garbage, who can't listen to anything without needing to criticize it.
They're the ones who go through life judging everything and everyone by their own particular standards. What they think of you or your speech has nothing to do with you and everything to do with them. Taking their criticism personally is a lesson in banging your head against a wall. They'll never change. Don't waste a minute worrying about them.

The real truth is there are always going to be people who think you're terrific. They respect what you say, listen with both ears and take seriously the wisdom you're offering. Speak to them! Focus on the ones who 'get' you, not the ones that don't. If you took a poll, most of the audience would be on your side, wanting to learn from you. Talk to them. Give them the benefit of all the goodness that's in you. They deserve it, and so do you.
For the few who are readying the poison arrows, remember that it's not about you, it's about them. It's their own personal agenda, their inability to open their minds and hearts to new ideas, their refusal to give anyone a fair hearing. You may never be able to reach them.
It's not your fault. Don't take it personally!
Want to use this Speaking Is Sexy Tip in your Newsletter or Blog?



You can, as long as you include this entire blurb:
Marion Claire coaches entrepreneurs, executives, and professionals of all kinds to become the confident public speakers they long to be. An autographed copy of her book, SECRETS of a UNIQUE & SEXY SPEAKER, is available on her website. She'll customize a Speech or Workshop for your organization and help you write your speech for almost any occasion.
THE BEST HOW-TO BOOK ON SPEAKING!
Okay, that's my opinion, but in all honesty, others tell me they feel the same way. If you already have a copy, and have read and liked it, please go over to Amazon.com and say so! The more likes and positive reviews folks see on Amazon, the more it'll help spread the word.
http://bit.ly/speakingissexy
Many thanks!
SECRETS OF A UNIQUE & SEXY SPEAKER,
155 Helpful Speaking Tips for Writing Your Speech, Facing the Audience & Overcoming Fear!
is full of

speaking tips used by experts.
It's for speakers of all levels, from first-timers to 'been there, done that'. An autographed copy is waiting for you at
www.marionclaire.com. Or pick it up without the autograph at www.BalboaPress.com, www.Amazon.com and www.BarnesandNoble.com.
~~~~~~~~~~~~
"I have a whole new mindset about getting up to speak after reading Marion's book. I was quite nervous before, but she showed me another way of looking at the audience which made me feel more confident. And I liked the way the Speaking Tips reinforce the advice in every chapter. It's a terrific book and it really helped me."
~ Larry Freedman, Dynamic Nursing Service
DO YOU HAVE FRIENDS OR COLLEAGUES who would benefit from seeing this Speaking Is Sexy eZine?
Please forward it to them or send me their email address and I'll send them a copy and tell them it's from you!
www.speakingissexy.com
Did you miss previous Speaking Tips?
Have Speech, Will Travel!
"Your talk was smashing! Thank you so much for taking the time to share your expertise with our NAWBO-LA membership. We truly appreciate it!"
~Mina Trujillo, PR & Marketing Specialist
Do you want a value-laden talk or Workshop designed specifically for you and your organization? Let me show you the secrets professional speakers use, including techniques to overcome pre-speech jitters, grab the audience's attention, and keep them focused on your message. Choose 30 minutes, an hour, two hours or more in your choice of formats. Contact me at:
speakingissexy@aol.com
or call 310/659-8956 for help to solve your speaking needs.
"Marion, your presentation (on the 30-60 second Intro) today was excellent! I definitely have take-aways from it, especially your suggestion that we 'provide a solution to an emotional problem people have'. That's a nice twist on the difficulty of doing a good elevator speech! Thank you very much for your expertise."
~ Ivy B. Rappaport, LTC & Life Insurance Specialist.
Looking for a terrific Speaker/Workshop?
CALL MARION!


Food for Thought
The best portion of a good man's life is his little, nameless, unremembered acts of kindness and love.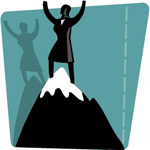 A BETTER SPEAKER = A BETTER LEADER!
"Public Speaking was terrifying to me AND necessary to my business. Within a short time of working with Marion, my fears subsided and my confidence grew. With her program and knowledge, I am able to speak publicly for the first time. She gave me the tools necessary to make this painless and even FUN! I learned a lot and feel so much better about myself in general. Thank you so much, Marion."
~ Jennie S. Crowley, Chef Eric's Culinary Classroom
If you're running your own business or leading a team in a large or small company and the thought of giving a speech paralyzes you, it's time to change your thinking! A Coach will help you become a better leader by becoming a better speaker. Learn to streamline your ideas, create a solid presentation, and increase your ability to look and sound professional. Quickly learn the tips and techniques you need to make you both a better speaker and a better leader!

All inquiries are confidential. Call for a *free* half-hour consultation at 310/659-8956 or email me at speakingissexy@aol.com.
Need a speaker's coach? CALL MARION!
More about Marion Claire
Revealing An Embarrassing Secret
We all have an embarrassing secret that we don't want to reveal because we're afraid people will think less of us if we do so. For many, many years I hid mine. I was sure that people would look at me strangely or not want to be around me if they knew I was less than perfect. Boy, was I wrong!
The thing about hiding the truth about yourself is that you are depriving yourself and the folks you come in contact with of the opportunity to have an honest relationship with you. True, you don't want to just blurt out your deepest feelings or most painful memories at inappropriate moments. But it is far better to be open about the things you cannot change that have shaped who you are. Facing the secrets of the past helps you understand yourself and it helps others understand you. And with understanding come the gifts of appreciation, sympathy, empathy, and love.
So here's the embarrassing secret I used to be afraid to reveal.
For over 20 years, I suffered from agoraphobia, the fear of crossing open spaces. Sometimes I couldn't leave my house for more than five minutes, without scurrying back inside. My enemy was not the great outdoors. It was simply fear.
Everyone experiences fear on occasion. And everyone's fear is a little bit different, personal to the individual. Mine was fear of being alone out in the world. I didn't feel safe by myself. Although I was perfectly content to live on my own, I needed the comfort and companionship of someone I knew well whenever I ventured out of the safety of my home. No way could I dream of getting up to speak in front of a room full of strangers!
I'm so proud to say that I overcame my fear. It took, first of all, the courage to admit there was something wrong. Then came the desire to fix it and to seek out the help I needed to overcome it.
And wow! Look at me now!
Today I speak in front of groups of all sizes, shapes and interests. If I can do it, so can you! Let me help you. contact me at speakinginsexy@aol.com.