Please Welcome to the
Neighborhood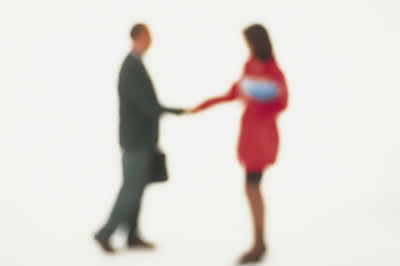 Personal Trainer
Personal Trainer, Nutritionist, Group Fitness & Martial Arts Instructor
Personal Trainer & Pilates Instructor
Personal Trainer, Group Fitness & Pilates Instructor
Personal Trainer
Personal Trainer
Holiday Health "Damage Control"
Andrea Shasgus Parkinson
Personal Trainer
We are all familiar with the Holiday Shuffle. From Thanksgiving through the New Year, many of us can expect to exhaust ourselves with too many tasks and events. Socializing and making merry wreak havoc on our stress levels and waistlines as food and alcohol become far more abundant than time to rest. Most of us are aware of what we should be watching out for to avoid weight gain and burnout during this period: don't drink too much, don't fill up on hors d'oeuvres, hydrate, etc. But many of us don't know how to put these tools into action again and again throughout the holidays without feeling deprived, or just dull. As a trainer who loves great food and wonderful wine, I have a few tips to minimize or avoid any damage to your health and fitness goals during this decadent season.

1: Do some sort of exercise everyday even if it's just for 5 minutes on days you can't find the time to train. You can take a quick walk during work, or do a few push ups in front of the TV. Or even sneak some jumping jacks in when you think no one is looking. These quick bursts of exercise are not only to burn calories. Exercise of any duration or intensity assists in lowering blood sugar levels and increasing circulation.
(Click here for the full article.)

2: If you like to imbibe, keep your cocktails clean and consistent. If you start the evening with a crisp white wine, avoid any other sort of alcohol for the rest of the evening. Choose something you can enjoy with your food.

3: It's been said before, but I'll repeat: Do not walk into a party hungry. Make sure you have had a healthy meal or snack a few hours before.

4: Wear something you feel wonderful in. Enjoy your surroundings and the people around you. It sounds trite, but holding your head a bit higher than the buffet table often brings welcome sights.
Contact Andrea to learn more about feeling wonderful in 2012.
Fit Over 50-
Shoulder Mobility
As we age, we gradually lose our ability to reach overhead. However, most of this loss of shoulder mobility is NOT due to aging; for most people it is actually caused by years of neglect of our shoulders. Give them a little love and attention and your shoulders will regain all the mobility you had in your 20s and 30s! Here's an easy, equipment-free exercise to test and improve your shoulder function: the Wall Slide. Stand with your back to a wall (make sure there are no nails or other hazards above your head). Hold your hands up to the level of your shoulders, and try to press your wrists into the wall. Then slide your hands up the wall until your elbows are all the way straight.
(Click here for the full article.)
Contact Lisa Snow to set up your first session for free.
Promotion Name
"This is a great & affordable way to find well qualified trainers with different skills. The management of Neighborhood Trainers are most helpful, easy to deal with and totally chilled folks. Thanks!"
Greetings!
Stuff yourself with these fitness tips, not the holiday cookies at the office. Lisa G, Lisa S, Phillip, Scott, Andrea, Meredith, & Jim are here spreading their holiday cheer!

Need a trainer for January 1st? Find one now by entering your NYC zip code and set up your appointment for the New Year. If you are committing to your health in 2012, stop procrastinating and be proactive. If not now, when?

Share NeighborhoodTrainers with a friend who has a New Year's resolution to get fit. The buttons are above.

Happy Holidays!
Healthy Snack at 4pm, Eat Less Later
Lisa Grossman Personal Trainer
Here is a great fitness tip, and one that I use regularly. Try to have a substantial snack or small meal around 4pm. This will prevent you from over eating at a party or dinner. Some good snacks would be a whole wheat tortilla with hummus, turkey and lettuce roll-ups, oatmeal with fruit, vegetable soup, or even a small bowl of high fiber cereal with berries. All of these snacks are healthful, filling, and low in calories.
Speak to Lisa about your complimentary fitness assessment or consultation.
Wake to Water!
Jim Becker Personal Trainer
The idea is this: Our body is made up of 60-70% water. When we sleep, our body works hard repairing and replenishing. If you sleep for eight hours, you've just gone eight hours without giving your body something it needs most: water. (Click here for the full article.)
The first thing I do when I get out of bed in the morning is walk over to the fridge and water pitcher and shotgun about 20 to 30 oz of water (the beginning of the gallon I try to down each day). I really feel revitalized in the morning! I don't even need my morning coffee to "get me going anymore." Water does it all.
A German study showed that this practice (16 oz of water) can increase our metabolism by about 25% for 90 minutes afterwards. If you're a morning gym-goer, this is a great extra boost!
Contact Jim or learn more about him and his energy boosting secrets!

Reaching For The Green Could Be Life Changing
Phillip Tomlinson
Personal Trainer, Group Fitness, Martial Arts Instructor, & Health Coach
Remember those greens most of us have had a habit of avoiding like the plague? I'm talking about the broccoli or spinach we'd throw under the table when mom wasn't looking.
Turns out that if you're interested in winning the battle against abdominal fat, veggie fat-burners should be a part of your diet.
According to research, cruciferous vegetables like broccoli. brussels sprouts, kale, cabbage, cauliflower, etc., contain phytonutrients such as indole -3-carbinol that specifically help to fight against estrogenic compounds that can cause belly fat.
These are especially effective weapons against the daily exposure to pesticides, herbicides and petrochemicals from air and water pollution, household cleaners, cosmetics, etc., that can react with our body, causing it to store excess abdominal fat.
Phillip offers flexible 30, 45, and 60 minute sessions to fit exercise into your busy schedule.
More Holiday Cheer, Less Guilt


Scott Cooper Personal Trainer
A good tip to enjoy the holidays without feeling too guilty is to make sure you schedule in your workouts according to your social calendar. For example if you know you have dinner or drinks this Tuesday and Thursday night, be sure and get to the gym on those mornings. It will help keep you on track. Also make an extra effort to eat fruit at least twice a day. It will help keep you satiated. Enjoy the holidays. I think if you can maintain your weight threw the holidays you are ahead of the game. Dont stress about extra calories just make sure you hit the gym regularly. Get enough rest to go full blast on January 1, 2012!!

Learn more about Scott and his great tips for year round fitness.
Learn Your Body Mass Index (BMI)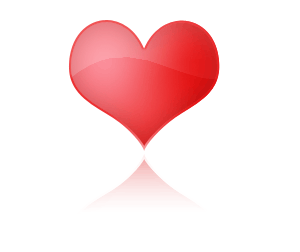 Body Mass Index (BMI) is essentially a height to weight ratio. Am I a healthy weight for my height.
Figure out your BMI now.
Underweight = < 18.5
Normal Weight = 18.5-24.9
Overweight = 25-29.9
Obese- 30 or higher
Remember, speak to your doctor before starting a fitness program and then seek out the right personal trainer for correct program design. Enjoy your workout!
December is About Maintenance
Meredith Stewart Personal Trainer, Health Coach, Pilates, Yoga, & Group Fitness Instructor
In December, really through the new year, the name of the game is more about maintenance than anything. You're simply going to have holiday parties and gatherings to attend. And who wants to be that stick-in-the-mud who is always deny herself the indulgences of the season. I mean, you're going to have eggnog at some point! And that's ok! Enjoy it with all your senses, relish it, and take into account my ideas on how to preserve a healthy internal environment during the next month.
--- Start each morning with a tablespoon of ORGANIC apple cider vinegar. This ages-old home remedy helps balance your body's insides, detoxing you too. This natural product retains all the nutritional goodness of the apples from which it was made plus it is fortified with the extra acids and enzymes produced during the two fermentation steps. It's the sum of all these ingredients that give apple cider vinegar its amazing health benefits.
--- Recharge your afternoon with (Click here for the full article)
For the next few weeks, it's ok to give yourself a break and enjoy the holiday season. But there are a few things you can do to make your splurges not so detrimental...and keep you sharp and clear-minded and ready for all that the new year holds!
If you'd like to discuss any of the ideas listed above or would like some coaching on recommended stretches, please be in touch. In the new year, Meredith Stewart will be teaching a 12 week course on low-glycemic eating, so be on the lookout for information on it.
Refer Your Favorite Fitness Pro
Let new clients find them here. NeighborhoodTrainers is looking for great trainers and instructors in Manhattan, Brooklyn, Queens, Staten Island, & the Bronx.