GET THE MOST MPG WITH THE #1 HYBRID DEALER CONNECTION IN THE WORLD!

Hybrids top the new list, most notably the all-new Lexus CT200, a stylish and luxurious sport sedan that still rocks a huge 43-MPG.
Volkswagen and Audi continue to win the "Green Card" of the year with their TDI engines, which burn cleaner than any gas car, provide superior MPG and reliability that VW and Audi now offer.
On the high end, you may have heard about the all-new electric sports car, the "Fisker" is in the Fisker Santa Monica Showroom NOW. This exciting new vehicle is for the most serious of the eco-friendly sports car driver.
BRAND NEW SUBARU CONNECTION
We are proud to be able to serve as your Subaru connection. Our new Subaru dealer connection guarantees you get the best price for the full line of all-wheel-drive vehicles. Subaru Pacific is offering an incredible lease special on the ALL NEW 2012 IMPREZA 2.0.

These brand new Subarus boast best-in-class handling and largest cargo room ever featured in a Subaru.

INTRODUCING THE NEW LEXUS GS
The GS 350 is the New Face of Lexus. The all-new GS was engineered from the ground up to provide performance and handling that invigorates, next-generation technology that empowers you to do more and unforgettable styling inside and out. From this car forward, Lexus will never be the same.
DESIGN
The all-new GS was not merely designed to move through the air. It was sculpted to turn heads and raise your level of anticipation for what a driving experience could be.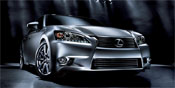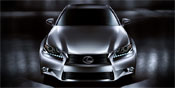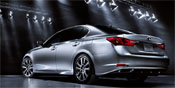 TECHNOLOGY
Imagine listening to radio stations you create, making dinner reservations and buying movie tickets from the driver's seat. You will see and do more on the industry's first available 12.3-inch high-resolution split-screen multimedia display.
My
favorite feature
is that this incredible vehicle reads e-mails and text messages
out loud
! Keeping my eyes on the road has never been easier.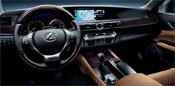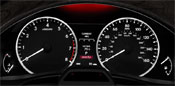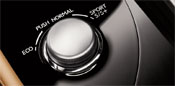 WHAT'S NEW WITH CARSFORALL
To better serve you we have added a SELL YOUR CAR link to make it easy to get the best $$ for your vehicle though our connections. Our personal concierge service continues to gain positive testimonials as your first and best choice to have a consumer advocate that provides a tremendous car buying experience.
We are proud to be working with the Los Angeles Lakers, the Lakers Youth Foundation, and LAcarGUY for our 12th year in a row, to sponsor the 22nd Annual Laker Youth Foundation Golf Event at Riviera Country Club on April 23rd... VERY PROUD!!
Please don't hesitate to contact me with any automobile inquiries or concerns as I am proud to continue to serve as your personal automobile concierge.
Best regards,
Christopher F. Abrahms
CarsForAll.com
(818) 558-5008 office
(818) 388-5291 direct