"Someone at work here in NYC told me about your site last week, and this week I have a trainer.
I just did Google searches, but the results are all over the map, so took me another couple of months to start looking again.

Your web site is great.

I'm only temporarily in NYC and don't know enough people to get a recommendation for trainer."
Please Welcome to the
Neighborhood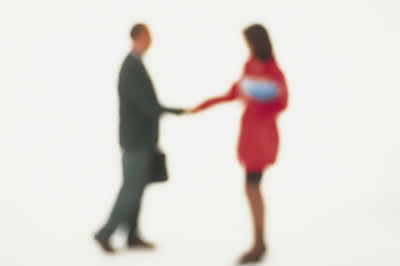 Personal Trainer &
Group Fitness Instructor
Personal Trainer , Massage Therapist & Health Coach
Personal Trainer & Nutritionist
Personal Trainer & Health Coach
Personal Trainer, Nutritionist, & Health Coach
Become a Golf Swing Machine
Brett Cohen Personal Trainer & Health Coach
(The Importance of a Pre-Golf Warm-Up Routine)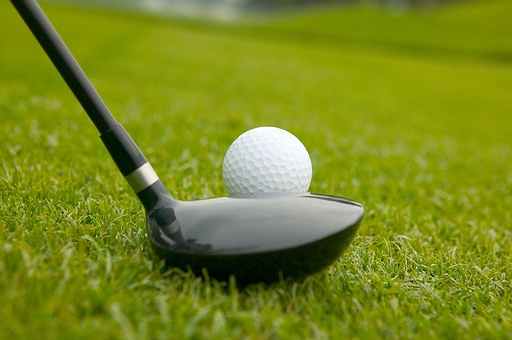 If I promised to add 25 yards to your drive, make your short game more

accurate, and help you play pain-free but showing you how to do a 10

minute routine before you play what would you say?



Golfers will do almost anything to hit the ball longer and lower their

handicap. While new ball technology and great fitting clubs are essential

elements of good golf, it's still the golfer that plays the game. Golfers are




now recognizing that by improving their athleticism they can drive the ball

further and enhance their overall performance.





A proper warm-up is something every great athlete does. Unfortunately a

thorough pre-golf warm-up is something many golfers ignore. They either

don't understand the importance of the warm-up and/or don't know how to

perform one. A pre-game warm-up prepares you for the upcoming event

and maximizes your ability to generate consistently high club speed.




The way we warm-up for golf might be the most important factor in

achieving a fluid and repeatable swing and establishing mental focus.




A proper golf-warm up has 5 stages:

(continue reading)...



Contact Brett. Brett Cohen is a
Titlelist Performance Institute Golf Fitness Instructor & C.H.E.K Institute Golf Performance Specialist
Sharing A Success Story & A Workout

Three years ago I started training a client who wanted to lose thirty pounds. She was only able to train with me once a week and sometimes even once every week. To fill in for the times I would not train her, I started emailing her biweekly basic at home workouts based on some of the exercises we did together and told her to alternate them with cardio and report back to me. She stuck to this program and fast forward three years she's lost forty pounds has maintained and now leads a very active lifestyle.

An example of one of the at home workouts I gave my clients is as follows.

(See the workout)...

Get more of Ilana's workouts by contacting Ilana today.
Learn Your Body Mass Index (BMI)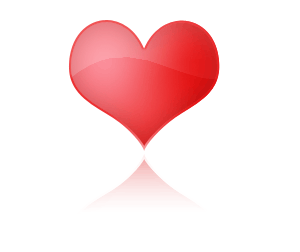 Body Mass Index (BMI) is essentially a height to weight ratio. Am I a healthy weight for my height.
Figure out your BMI now.
Underweight = < 18.5
Normal Weight = 18.5-24.9
Overweight = 25-29.9
Obese- 30 or higher
Remember, speak to your doctor before starting a fitness program and then seek out the right personal trainer for correct program design. Enjoy your workout!
Greetings!
Tax season may be over, but health and fitness is always in season. Did you know, that healthcare costs equate to approximately 17% of our GDP? Can we reduce that? YES! This month Ilana, Megwyn, Lisa, Phillip, Brett, Andrea and Meredith will show you how.


Check out our 5 Boroughs of NYC Fitness Classes schedule page. Get fit inside AND outside. Let me know what you think of the new page.

Happy spring,

Show Your Bones (you love them)!
Andrea Parkinson Personal Traine
Osteoporosis, or porous bones, is a condition that occurs in about 20 percent of post menopausal women, and a smaller, but significant percentage of older men. Dwindling bone mass usually creeps up on us quietly, with few to no symptoms until a fracture occurs. The mechanisms behind why our bodies begin to reabsorb bone tissue and fail to grow more are a complicated dance of hormonal shifts (absence of estrogen in menopausal women, absence of testosterone in men over 60 years), genetics, and variable risk factors. We reach our peak bone mass in our 20s, with an accelerated loss right before the onset of menopause. Women between the ages of 40 and 70 who are not receiving hormone replacement therapy, not getting enough calcium in their diet, and who are sedentary, may lose up to 30 percent of their bone mineral density (BMD), and have a 40 percent increased risk of fractures, frailty, and overall reduced quality of life.

With these sobering statistics in mind, I would like everyone to think of their exercise programs as strengthening the skeleton as well as the skeletal muscles. In addition to diet, supplementation, and prescribed hormone therapy, exercise has been proven to have what is called an osteogenic, or bone building effect. There have been studies of many different modalities of training with regards to their osteogenic potential. Weight bearing cardiovascular training such as walking or (continue reading)

Show yourself some love, contact Andrea and strengthen your exercise program.

The Not So Awful Truth About Stilettos
Megwyn White Personal Trainer, Pilates & Yoga Instructor, & Massage Therapist

Why do smart women wear stiletto heels even though they don't feel so hot? In this article I will share with you why I not only find stilettos an amazing fashion plus and with the right self-care regimen something that will actually improve your alignment.
Let's face it stilettos tell a story. Most of the women who wear them are seen as wielding power in there sex appeal.
Besides the obvious natural butt lift and lengthened legs there is definitely more to the mystique of the classic stiletto. When I think of a beautiful women owning her stilettos heels I think of power, strength, and beauty all rolled into one. Stilettos seem to bring out a women's inner sex appeal almost magically. She commands attention by her mere presence. Why is that?
Megwyn White has helped many people through yoga, pilates, and strength training. She is ready to help you, too.

First, A Health Tip...
Phillip TomlinsonPersonal Trainer, Group Fitness, Martial Arts Instructor, & Health Coach
If your primary source of protein is whey, you may want to make one addition: casein powder. It is not only superior in boosting fat loss while preserving lean muscle tissue but, according to research, can help guard against colon cancer.
A Super-supplement For A Super You
It's a helluvah picture of endurance.
In fact, you could call it a super-marathon of oceanic proportions.
And the participants are themselves something else.
That's because, for them, the likes of the New York City Marathon -- the greatest 26.2-mile course in the world -- is oceans away from the hundreds of miles they cover in what can only be seen as a remarkable feat of physical endurance.
But here's a valid question:
Would you forego eating because you were running a marathon?
Didn't think so.
Yet, this is exactly what salmon do when they travel hundreds of miles laboriously up stream -- not eating for days -- on their way to spawn.
And what does this have to do with us?
A lot it turns out when you consider that the same thing that gives salmon their incredible stamina is also available to us, and is probably the one supplement we cannot afford to do without.
If you haven't heard the buzz, then here's something you may want to swallow:
Astaxanthin.
Really. Literally.
For many athletes, (continue reading)...
Phillip offers flexible 30, 45, and 60 minute sessions to fit exercise into your busy schedule and still get plenty of sleep.
Snacking Wisely
Meredith Stewart Personal Trainer, Pilates Instructor, & Health Coach
The word "snack" has somehow gotten a negative connotation in our world. It infers Snickers or Doritos...but it doesn't have to! Eating between meals is a smart way to schedule your day so that your blood sugar levels stay normal, no dips or spikes. Here are a few of my favorite, portable midday pick-me-ups: 10 almonds and 20 grapes (yes, count them out because this is just a snack!), an apple and a string cheese, an apple and a golf ball sized scoop of your favorite nut butter; a brown rice cake spread with your favorite nut butter, an orange and 2 Tbsp of mixed nuts (count out about 20 if you're unsure of that measurement), a 1/4 cup of hummus with carrot sticks or celery for dipping (and crunch!), a single serving container of cottage cheese with grape tomatoes thrown in (mmm, lycopene!), String cheese and carrot sticks, a small soy "steamer" from your favorite coffee shop, a cup of miso soup, a half cup of steamed edamame in the shell (fun to eat too!). Be sure to plan ahead cause that's often when we make poor choices - when we don't bring a snack and get ravenously hungry and feel like the Incredible Hulk and eat anything in site! I'd love to help you plan your days around a low Glycemic lifestyle. That's what I'm certified to do! Be in touch
.

Live well, Meredith
Top
5
Benefits
of
Boot
Camp
Lisa Snow


Personal Trainer & Group Fitness Instructor
Never tried a boot camp and think it sounds too scary? The fact is, boot camp is for all levels. My bootcamp students have included everyone from serious triathletes to beginners who couldn't even do 1 push-up when they started! A boot camp class can help you get in shape by giving you:
- New friends: Have you been going to the same gym for years but still haven't really gotten to know anyone? Or do you workout alone and wish you had someone to keep you motivated? My boot camp classes are kept small so you can make real friends and get support on your way to reaching your goals.
- Fresh air: Most of us spend 8+ hours/day in an (continue reading)...
Enjoy these benefits & more with Lisa's unlimited boot camp class. See the schedules here. Classes begin April & May!
Refer Your Favorite Fitness Pro
Let new clients find them here. NeighborhoodTrainers is looking for great trainers and instructors in Manhattan, Brooklyn, Queens, Staten Island, & the Bronx.
"I stand corrected! I am elated to report that this is going to turn into a client ... I can't thank you enough for all the help you have provided getting me set up and having a good profile!!! I'm really very excited and very appreciative!!!!"