May Enewsletter

May 21 Mindfull Massive dubstep show @ Whisky Dick's
May 22-27 Nick Griffin / Gene Pompa @ Improv at Harvey's
May 23 Edward Sharpe and the Magnetic Zeroes @ Montbleu
Live at Lakeview Commons voulenteer recruitment (5PM) @ Lakeview Commons
Neutralboy, Up Against It @ Rojos
Ben Taylor @ Crystal Bay Club
May 24-25 Steven Roth @ Moody's Bistro
May 24 Electric Blu full moon party @ Blu nightclub in Montbleu
K-Theory @ Tahoe Biltmore
Dead Winter Carpenters w/ California Honeydrops / The Paisley Brain Cells @ Crystal Bay Club
May 25 Dead Winter Carpenters w/ He's My Brother, She's my Sister / Achilles Wheel @ Crystal Bay Club
Valilla Ice @ Harrah's
Stranger Band (reggae) w/ Weapon @ Whisky Dick's
Cool Black Kettle @ The Beacon
Perfect Giddimani / Winstrong @ Hacienda del lago
May 26 Starship w/ members of Jefferson Airplaine @ Harrah's
Big Bad Wolf @ The Beacon
Tracorum, Groove Session / The Nick Moss Band @ Crystal Bay Club
May 27 Memorial Day
Mindfull Massive dubstep show @ Whisky Dick's
Protoje @ Hacienda del Lago
May 28 Desert Dwellers, Ransom, Trevor & tattoo Joe Moontribe @ Whisky Dick's
May 29- June 02 Bob Zany / Zan Aufderheide @ Improv at Harvey's
May 29 Birds of Chicago @ The Divided Sky
May 30 The Black Lillies @ Crystal Bay Club
May 31 Gretchen Wilson @ Montbleu
Dab City, Downsquares, Fruitbat in South Lake Tahoe
Castle, Hate FX, Serpent & Seraph @ Whisky Dick's
Reggae legends The Wailing Souls w/ Pure Roots / Massive Delicious @ Crystal Bay Club
July 1-2 Highway 50 Wagon Train rondezvous @ Zephyr Cove Resort
Valhalla Rennasaince Faire @ Camp Richardson
Big Bad Voodoo Daddy @ Harrah's
Battlecross, Huntress, Otis, Arsonists get All The Girs @ Whisky Dick's
Ivan nevvile, Dumpstaphunk / Caught a Ghost
July 2 America's Most Beautiful Bike Ride
Wagon Train Parade


June 1 - 2, 2013 | Camp Richardson Resort | All Day
June 1 - 8, 2013 | Hwy 50 from South Lake Tahoe to Placerville
June 2, 2013 | Begins and Ends at Horizon Casino Resort
June 8 - 9, 2013 | Camp Richardson Resort
June 22, 2013 | Lake Tahoe Outdoor Arena at Harveys | 7:00 PM
June 29, 2013 | MontBleu Outdoor Event Center | Doors open at 1:00 PM
June 29 - 30, 2013 | El Dorado Beach
July 4, 2013 | Tahoe South | 9:45 PM
July 6, 2013 | MontBleu Resort Casino & Spa | 9:00 PM
July 16 - 21, 2013 | Edgewood Tahoe Golf Course | 7:00 AM
July 16, 2013 | Lake Tahoe Outdoor Arena at Harveys | 7:00 PM
July 19, 2013 | Lake Tahoe Outdoor Arena at Harveys | 7:00 PM
July 30 - 31, 2013 | Lake Tahoe Outdoor Arena at Harveys | 6:30 PM
More Free Goodies To Guests: Free Use of Bikes, Kayak, Canoe and Solar-heated Pool
Guests of Tahoe Mangement Services Co. and Pine Cone Resort, LLC's are now eligible to enjoy the use of the following outdoor adventure equipment on a first-come-first-serve basis: a handful of mountain bikes (complete with helmets and locks), a two-person sea kayak (complete with paddles and life-preservers), and a nice fiberglass canoe (complete with paddles and life-preservers). As part of our ongoing efforts to save our guests money, deliver maximum value and earn stellar Guest Satisfaction, all of this equipment is provided free compliments of At Tahoe Weddings & Special Events, LLC and only after guests both sign a standard indemnification release form and secure their "sign out" of this equipment with a credit card that provides a refundable $200/piece-of-equipment security deposit on the return of each piece of equipment undamaged.
Plus, as part of our onging "green" program to reduce the carbon footprint of our hospitatlity services, the Pine Cone Resort Swimming Pool is in the process of completing the installation of a nifty new solar water heating system that should be worknig by early June if all goes as planned.
Enjoy 3-for-2 & 5-for-3 Spring
Lodging Specials Through May!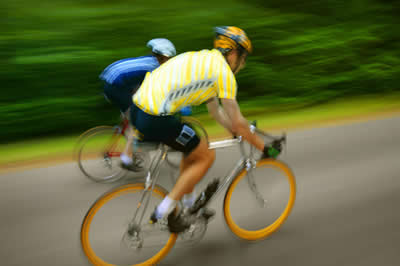 To help celebrate our 30th year of delivering great value Tahoe lodging and as "THANKS" to our thousands of repeat guests, please call our reservation center today to learn about and book 33% to 40% discounted lodging deals for your dream Tahoe get-away vacation. Available to you and your friends and family members only for new reservations on selected vacation rentals to May 31st.
Get Your Tahoe Smile With New Steep Discount Package Adventure Tours
We're pleased to announce that 30-plus-year "Tahoe Fun Expert," Rick Wright, has joined our hospitality team as a Special Events Coordinator and Guest Concierge for both Tahoe Management Co. and At Tahoe Weddings & Special Events, LLC. Rick is the long-time Owner Operator of High Altitude Tours, a full-service special activity and transportation tour company that specializes in custom memorable vacations. Offering steep "power of the group" discounts exclusively to guests of Tahoe Management Co. and Pine Cone Resort, you and your vacation groups can now enjoy a rich assortment of "door to door service" tours such as the following (all of which include "leave the driving to us" van and 25-passenger bus transportation and meals for total package prices of only $55 -$75/person/day-tour): Guided "Walk On Water" Stand Up Paddle Board Tour of crystal clear emerald shores for only $65 that includes instruction and some of Tahoe's finest lake front dining; Guided Luxury Mini Bus or Van Tour around Historic Lake Tahoe and Virginia City for only $55 that includes tasty lunch; Premiere Guided Downhill Mountain Bike Tour that includes state-of-the-art bike and helmet rental, guided instruction and delicious lunch all for total of only $75; Scenic Guided Hiking Tours for all levels with delicious picnic lunch for only $45; plus Rick also offers Reno Airport and restaurant bus runs for your convenience.
Call now or email our full-service guest concierge extraordinairre, Rick Wright, for your free quote on our many extraordinarily fun, memorable and surprisingly affordable Tahoe adventures tours and services: Toll Free (877) 934-0801 & RickAtTahoeSpecialEvents@gmail.com.
We are a complete event coordination and referral service. From ceremonies, to receptions, to family reunions and lodging, we can work with you to create the perfect event on your big day!

Free Tahoe Lodging Monthly Give-away: Winner Announced For April!
Free 2-Night Tahoe Pine Cone Resort Lodging Monthly Give-away: Feeling Lucky?! Join Monthly Free Lodging Give-away. CLICK here "Like" us on Facebook page for chance to win our monthly 2 night lodging give-away! Congrats to Angie Morrow Carter, who won the April 2-night free stay Lodging Giveaway at the #1 Ranked TripAdvisor.com Zephyr Cove Pine Cone Resort!
Follow us on Facebook to take advantage of our weekly specials! "Like" our page and be entered into our monthly free lodging giveaway!

Guest Reviews
"Serious WOW GREAT VALUE; Just Keeps Gettin' Better" William J Chicago, IL
"I'll be back!"- Freckles2369 Vancouver, Canada
"Absolutely Charming and Quaint! True Tahoe Charm!"-think0802010 Crescent City,CA
"We had an awesome time at the Pine Cone Resort. Very friendly, helpful, and hospitable! Had everything we needed!"- Cherie R Bakersfield, CA
"One of the best kept secrets!"- Fu Y Las Vegas, NV
"Quaint and comfortable quite close to the Lake. A great affordable place to hang out and use as home base while enjoying Lake Tahoe and enjoying friends." - Chv00 Escondido, CA
"A little bit of heaven." Joan Chicago, IL
"Very welcoming and comfortable stay, definately WILL be back!! GREAT STAY!!"- Dru1956 Sacramento, CA
Please send your editorial comments and suggestions to our Editor, Missy Potalivo, Missy@SocialSenseMarketing.com