Please Welcome to the
Neighborhood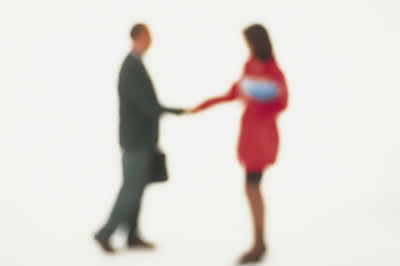 Personal Trainer, Yoga Instructor, & Massage Therapist
Personal Trainer & Health Coach
Personal Trainer, Nutritionist, Martial Arts & Group Fitness Instructor
Personal Trainer
Personal Trainer, Pilates Instructor, & Group Fitness Instructor
Pilates Instructor
Personal Trainer
Darryl Freeman
Personal Trainer, Group Fitness & Martial Arts Instructor, &
Health Coach
Pilates Instructor
Danielle Montezinos
Personal Trainer, Pilates &
Yoga Instructor
Successful Planning
with Ilana Milstein Personal Trainer
Schedule in your workouts as you would schedule a meeting. This way you can plan your workouts and fit them into your life. There is less room to make excuses that you don't have time.
Ilana works with adults and children. Lose the excuses and more by speaking to Ilana.
And Now Winter Really Begins: Exercise SAD Away!
Andrea Shasgus Parkinson Personal Trainer
The typical New Year's fitness resolutions often fall by the wayside around Valentine's day. This is about the time when getting healthier and looking better often seem to require more change from us than we feel we can cope with during some of the toughest months of the year. After all, we still have two to three months of heavier clothing, less than lovely weather and shortened daylight hours. Why schlep outside of our comfortable homes and offices to get sweaty when we just have to put a big coat on? How does one get in the mood to exercise when it's dark and dreary and our joints are stiff, our noses are runny, and work is so stressful and we get so tired.....ugh! These excuses are often part of the winter blues, also known as Seasonal Affective Disorder (SAD).
SAD is defined as having depressive symptoms linked to shorter daylight hours and possibly the isolation that colder weather brings. These symptoms may or may not include irritability, excessive sleepiness during the day, carbohydrate cravings, anxiety, and of course, sadness, possibly even hopelessness. People with SAD usually feel better once the days are longer.
Treatment for SAD might include light therapy or antidepressants. Can you guess what is also recommended? That's right. Exercise.
Regular exercise is consistently associated with improved mood, better sleep, better stress management, and less fatigue. Exercise in the morning might even help with the winter blues for the rest of the day.

Here are some tips to get you moving consistently through the rest of winter and avoiding SAD:

1. Set aside time in your calendar with something specific for at least two of your workouts a week for the next three months...

Click here for the full article

Before you know it, it will be time to shed your bulky outerwear, the evenings will come later, and you'll have a leg up on feeling great for SPRING!!!
Contact Andrea to learn more about feeling wonderful in 2012.
Top Five Reasons
New Year's Resolutions
To Be Healthier Often Fail
1. I Don't Know How To Exercise


That is what a trainer is for! A trainer can help with motivation, knowledge, guidance and especially that proverbial kick in the butt when you don't feel up to working out.



2. I Don't Have Time


Physically active people do not necessarily have more free time than those more sedentary. Exercise generates energy and the more energy you have, the better you will feel in all aspects of your life.



3. Magic Bullet Theory


Do not wait around for that magic diet, pill, or drink. If you do, you will be singing the same tune in the new year. The first step in achieving anything is to simply take action towards it!



4. Exercise Hurts!


If you have exercised you know the reward outweighs any temporary aches and pains. Those aches are the natural response to your body being challenged and woken up in ways it may not have experienced in some time - or never!



5. I Did Not Contact Mind Over Matter!


It is not too late; in fact it is never too late. If you have taken the time to read this then the first step is complete.
Contact Joshua to set up your first session for free.
Greetings!
Whether you are still waiting to start or are already focused on your 2012 healthy goals, these tips are for you! January's issue is bursting with great information from Roya, Joshua, Meredith, Phillip, Nicki, James, Andrea, & Ausar. There is barely enough room for me to say "HAPPY NEW YEAR!"

Cheers!
Do something! Start something!
James Lee Personal Trainer, Martial Arts Instructor, Nutritionist, & Health Coach
As you make consistent efforts, you will begin to see your goals come into focus. You will discover your mission in health-- the one only you can fulfill..."
Ready? Speak to James about your complimentary fitness assessment or consultation. James is a World Kickboxing & Taekwondo Federation Black Belt 2nd Dan.
T

he banana is the #1 fruit with

the worlds leading athletes.
Roya Sarraf Personal Trainer, Health Coach, Nutritionist
Little did you know.....After reading this, you'll never look at the Banana in the same way again!!
Bananas contain 3 natural sugars - sucrose, fructose and glucose - combined with fiber , a banana
gives an instant, sustained and substantial boost of energy. No wonder the banana is the #1 fruit with
the worlds leading athletes. But energy isn't the only way a banana can help us keep fit. It can also help
overcome or prevent substantial number of illnesses and conditions making it a must to add to our daily
diet! Bananas help with Depression, Pms, Anemia, Blood Pressure, Brain Power, Constipation, Hangovers,
Heartburn, Morning Sickness, Mosquito Bites (using the inside of the banana skin reduces the swelling and
irritation), Nerves, Ulcers, Smoking, Stress, Warts......and etc. The list can go on and on as to how much
we all can benefit from eating a banana daily. When you compare it to an apple, it has four times the protein,
twice the carbohydrate, three times the phosphorus, five times the vitamin A and iron and twice the other
vitamins and minerals. It is also rich in potassium and is one of the best value foods around. So maybe its
time to change that well-known phrase so that we say "A banana a day keeps the doctor away."
Contact Roya or learn more about her and her energy boosting secrets!

Overcome Your Biggest Obstacle
Phillip Tomlinson
Personal Trainer, Group Fitness, Martial Arts Instructor, & Health Coach
When it comes to working out, it's the usual habit of making a mountain out of a mole hill which is our biggest obstacle.
In other words, our mind. So, beware of that little voice saying, "I just don't have the time to work out for an hour."
I stifle this pesky saboteur by choosing a multi-joint exercise that, in one repetition, challenges several muscles at once. The entire workout is no more than a commitment of about 10 minutes and, suddenly, working out doesn't seem so daunting.
Do the same and, before long, you would have conquered a giant mountain. For an efficient multi-joint exercise, go to the following link:
Phillip offers flexible 30, 45, and 60 minute sessions to fit exercise into your busy schedule.
Also, you can read Phillip's latest article,
When Less Means More With An Eye-catching Health Bonus

Qi Gong and Yoga that Protect us from the Cold
Ausar Paumamki
Personal Trainer & Health Coach

In Chinese 5 Elements Qi Gong there are 5 organ systems utilized to maintain optimal health: the Heart and Small Intestines; the Stomach and Spleen; the Lung and Large Intestines; the Kidney and Bladder; and the Liver and Gall Bladder. These are not only organs but systems of Qi or solar energy that travel throughout the body. For example a rash around the eyes could be attributed to an imbalance of stomach spleen energy system which may manifest both in the stomach and on the face. Likewise, joint pain of the tendons and ligaments could be due to a serious issue of the Liver Gall Bladder System.
Now that we have officially entered winter, the Kidney Bladder Energy System is in full activity. This means it is now time for us to rest and fully internalize. This system of Qi is the root of all energy systems that power our body. Its element is water and plays big role in keeping us alive. It is what starts our day and gives us the resilience to step up to challenges. Although it is not advised to participate in serious activities in the winter, it can be augmented by strengthening the Kidney Bladder Energy System. Exercises such as Qi Gong, Yoga, and Meditation are great tools in cultivating this system.
One way of purifying the kidneys is through the use of the healing sound shree (pronounced shiree) of Qi Gong.
One should sit with their back straight on a chair or ball during the evening time or middle of the day.
Place your hands on top of your thighs...
Click here to see the entire article
Learn more about Ausar and Qi Gong. Ausar offers 30, 45, 60, & 90 minute sessions.
Low GI tip: Keep Your Net Carbs to Single Digits
Meredith Stewart Personal Trainer, Health Coach, Pilates, Yoga, & Group Fitness Instructor
Are you going "Low GI" for the new year?
What does that even mean...low GI? Well, the Glycemic Index is simply a ranking of foods based on how quickly they are broken down and enter our blood stream. Paying attention to the Glycemic Index, in other words paying attention to changes in our blood sugar levels, changes everything when it comes to dieting. Because when it comes down to it, blood sugar levels affect EVERYTHING - from our mood to our fat storage.
On a food label, total carbs are found from fiber + sugar + sugar alcohols + other carbs. The net carbs, however, show you exactly how much effect the carbs in that item will have on your blood sugar, based on the carbs you actually digest. Net carbs are found by taking the total carbs - fiber - sugar alcohol - glycerin. Remember, net carbs are the carbs that will impact your blood sugar. My rule of thumb: you want the net carbs in any item you eat to be 9g or less...single digits!
Test it out on your favorite granola bar or snack. Read the label, do the math...and let me know what you think. Does your selection add up?
In the new year, Meredith Stewart will be teaching a 12 week course on low-glycemic eating, so be on the lookout for information on it.
Learn Your Body Mass Index (BMI)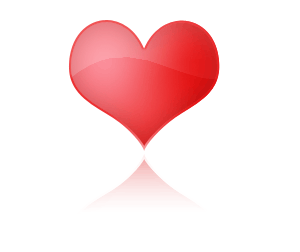 Body Mass Index (BMI) is essentially a height to weight ratio. Am I a healthy weight for my height.
Figure out your BMI now.
Underweight = < 18.5
Normal Weight = 18.5-24.9
Overweight = 25-29.9
Obese- 30 or higher
Remember, speak to your doctor before starting a fitness program and then seek out the right personal trainer for correct program design. Enjoy your workout!
Refer Your Favorite Fitness Pro
Let new clients find them here. NeighborhoodTrainers is looking for great trainers and instructors in Manhattan, Brooklyn, Queens, Staten Island, & the Bronx.
The Body's Learning Curve
Nicki Miller Personal Trainer
Use this section to describe your event in full. Be sure to tell your contacts why the event is being held - offered annually, to benefit a particular cause, to celebrate, etc.
Include the benefits of attending the event - to contribute to a worthy cause, to learn about something new, dinner and dancing or even to see a special attraction. Add a link for your invitees to RSVP for the event.
Probably the most frustrating thing ever is being asked to do something you cannot successfully execute. For people challenging themselves physically, especially beginners, this can be an excuse to give up or cheat. Remember it's called training for a reason. Training refers to discipline, and it's with repetition that your body will become competent in whatever it might not be able to do today. I like to recommend to people to pick one physical skill or rut and focus on it every day for a week for just a few minutes per day. So say you're struggling with plank. Spend just a few minutes really studying your experience, without judging it, during perhaps a 30 second plank every day for seven days. You will inevitably learn and improve through that repetition. And when you realize you can grow this easily, you realize you can dream larger for yourself: set bigger goals and know you can achieve them."