Please Welcome to the
Neighborhood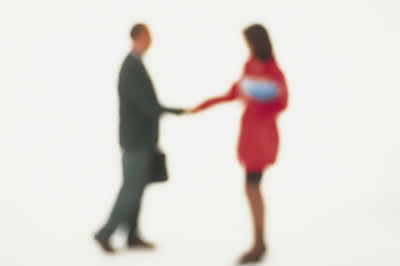 Personal Trainer & Health Coach, Nutritionist, & Group Fitness
Personal Trainer & Group Fitness Instructor
Nutritionist & Health Coach, & Group Fitness Instructor
Personal Trainer, Health Coach, Pilates, & Group Fitness Instructor
Personal Trainer & Nutritionist
Personal Trainer, Health Coach, Martial Arts & Group Fitness
Personal Trainer, Nutritionist, Massage Therapist, & Health Coach
Personal Trainer, Nutritionist, Health Coach, & Group Fitness
Personal Trainer, Pilates Instructor, & Yoga Instructor
Personal Trainer, Nutritionist, & Health Coach
Personal Trainer & Health Coach
Personal Trainer & Health Coach
By Chris Granville
On a recent overcast afternoon I found my way to the Upper East Side to visit Core Fitness, one of the oldest private training gyms in the city.
Core, in a fantastic location at 86th Street and Fifth Avenue, has been a staple of the neighborhood for seventeen years. Owners Michael and Denise Margulies usually share the space with between twenty and thirty private trainers. Michael calls the studio a "haven for trainers," who are charged only a small fee for each session and can access the studio twenty-four hours a day, giving them a high degree of flexibility in their schedules.
Michael has been a trainer himself for over twenty years and his enthusiasm for his work comes through when he talks. "I'll always be a trainer," he says. I'm not someone
who wants to do it for a few years and move onto something else-this is my life." The same can be said for his wife Denise, who combines her experience as a trainer and an elite runner to offer
coaching for races and marathons and running clinics in Central Park.
Core offers unique features such as a deep muscle stimulator (DMS) by the stretching table and a boxing/mixed martial arts area, and it was one of the first in the city to offer a Power Plate-a machine with a vibrating plate that causes involuntary muscle contractions thirty or sixty times per second. There is also an ample collection of cardio equipment, kettle bells, weights, machines, and TRX in full supply, and it's nice that their smith machine allows for horizontal movement. As one would expect from such a thorough studio, a clean locker room area and towel service are offered.
Core's is the essence of a neighborhood gym, and its clientele reflects the neighborhood it's in. There have been a number of impressive names passing through their doors, including well-known actors and Olympic caliber athletes, but mostly these are people who are just looking to get into shape.
Anyone looking for an experienced trainer or a running coach would do well here. And with its prime Upper East Side location, the array of services and equipment, the unique focus on running, and its proximity to Central Park, any trainer with private clients in this neighborhood would find this an effective and welcoming space to work. The warmth and passion Michael and Denise bring to their family-run business makes Core a welcoming and inviting place for a workout.
Chris Granville is an ACSM certified personal trainer. A former NCAA Division 1 and professional athlete, he's a managing editor in book publishing and lives in New York City.

Resolve to Banish
the Pain
For many, the biggest obstacle to their fitness or weight loss goals is chronic pain. If you have an acute injury, you should seek the care of a qualified physical therapist, chiropractor, or other medical professional as soon as possible. But what if you are one of the thousands of people with everyday aches and pains but no specific injury or diagnosis? Corrective exercise can help. Corrective exercise helps you slowly, gently improve a variety of aspects of fitness, including flexibility, mobility, and functional strength. Corrective exercise can also be valuable for people who completed physical therapy following an injury and need to transition back into sports, dance, or everyday activities.
This year, instead of resolving to work out or lose the weight, why not resolve to banish the pain once and for all? Once you feel better, you will automatically be more motivated to increase your physical activity and live life to the fullest. One of these two powerful books can jumpstart the process:
(read the rest and leave a comment)
Grab Some Friends or Make New Ones With Small Group Training
Hal Miller
There are a wide variety of different ways to encourage you to maintain your training regimen, but a small group training plan is one of the best. Whether you're trying to lose the weight, get in good shape, maintain your form or figure or achieve another goal, one of the keys to any exercise plan is consistency. However, the challenges of exercising can be daunting for many people, and it's not uncommon for people to give up after only a short period of time.
Fortunately, a small group can help you to track your progress, maintain your efforts toward your ultimate goals, and have a lot more fun as you train than you would if you exercised by yourself.
Small Groups for Motivation
Most people find that it's much easier to stay motivated if you do it with other people and not just by yourself. If you're interested in getting in better shape, find a group of three to five other friends who are interested in achieving similar goals. You do not need to be approaching the exercise plan from the same place, nor do you need to be at the same level of fitness either. Establishing a set of group policies can help you to stay focused and on track.
Small Groups for Support
When you've entered into a difficult stage of your exercise program, having people there alongside you to share in your experience and encourage you along the way is oftentimes the difference between a successful exercise plan and one that tends to fizzle out over time. Share in your challenges and your successes with your fellow group members, and be supportive of their efforts as well.
Small Groups for Fun
Most anyone will agree that exercising alone can become boring and tedious. When your exercising is boring or tedious, you're that much more likely to give it up before you have had the chance to reap the full benefit of the training program. To keep yourself going, make use of your fellow group members. For instance, try enrolling in a cardiovascular class at a local gym together. Alternately, you can work out at the same time each day. Having other people to talk to and share experiences with while you work out can help you to have a good time while you exercise.
Other Benefits
Small group reward systems can be much better than standard reward systems as well. Many people set up a reward system for themselves that is difficult to maintain or detrimental to their goals. With a small group, however, you can provide an incentive for maintaining your end of the exercise bargain; if one person doesn't complete his obligation to exercise, the entire group will suffer and won't receive a reward. This helps to keep people in check and encourages all group members to look out for one another while simultaneously maintaining a sense of personal responsibility.
creator of Group Fit, semi private personal training
Greetings!
Whether your fitness resolution includes strength training, running, pilates, yoga, dance, martial arts, walking, proper nutrition or something else, NeighborhoodTrainers fitness professionals are here to help. Amanda, Brett, Hal, Will, Nick, Lisa, & Joshua have some great advice to get you started. It's okay to ask for help.
PLUS, this month in "Exploring NYC's Personal Trainer Gyms", Chris visits Core Fitness on Manhattan's Upper East Side.

Write Your Goals Down & Take Progress Pics NOW!
Nick Brucker
Are you determined to meet your weight management goals this year? If healthier habits and weight management are among your new year's resolutions, give yourself a pat on the back for making Health a top priority! As we all know the hard part is actually sticking to it and making real changes and creating a lifestyle. I decided to jot down a few tips to help you keep on track with your fitness resolution while keeping it off once and for all!
If you want to truly do something, write it down! When you write something down it automatically gets transferred over from a thought, to reality. Journals of some sort, and to-do lists are extremely important to control your weight plan, and many other goals. Brainstorm all of your goals onto one piece of paper and then rewrite each one as a promise to yourself that you can look at daily.
Set Up Guidelines/Deadlines
If you just say you're going to meet your goal sometime within the year, that will not work. In fact, you will probably fall into the "I'll start next week" trap. Instead, mark your calendar for a certain date for each goal that you want to achieve. Start small, even if its just replacing your white toast with wheat toast, or drinking more water, its following through that counts!
Small changes+ Consistency = The BIG PICTURE!
(read the rest and leave a comment)
Nick Brucker, owner of BodyIdol Fitness, has himself lost over 100lbs. Let Nick inspire you with his 90-Day Transformation Challenge.
7 Tips to Get "Svelte" for Summer
This Summers Forecast-You're Hottest Body Every
(with 100% chance of success)!
So, the holiday season is over. You've had time to
Brett Cohen
reflect on why you didn't get the body of your dreams last year and you've made a resolution to get the body of your dreams this year. Well, here are my 7 tips on how to get your hottest body ever by this summer (with 100% chance of success)! Oh, just in case you're not sure what svelte means, the definition is; 'slender or graceful in figure or outline; slim.' Who wouldn't want that?
Tip #1-Reject Your Resolution
So many people 'resolve' to
make changes in their lives at this time of the year, but sadly the vast majority of those resolutions fail and they fall back to their normal routines. You often hear things like, "I want to lose the extra weight", "I want to be more healthy", or "I want to get strong". But these statements are abstract, unmeasurable, and undefinable. They are simply expressions of will or intent. Reject your resolution! They don't work! Instead, work on setting goals. Those same three phases expressed as goals could be: "I will lose 20 pounds of fat by June, 1st.", "I will drink half my body weight in ounces of water every day", "I will do 20 push-ups by March 1st."
Bottom Line: Having a goal give you a direction to go in and helps you know whether you're on the right path. Goals are:Specific, Measurable, Affirmative, Realistic and Time Bound. "Goal setting is a roadmap to help you get from wherever you are to wherever you want to go." -Brian Tracey
Tip #2-Catch Your Zzzzzz's
Research has shown that people who sleep less than seven hours a night are up to 75 percent more likely to be obese. Sleep is when your body repairs itself, and a lack of sleep can wreak havoc on your body fat and your hormones. A lack of sleep will cause and increase in the appetite-stimulating hormone ghrelin, and a corresponding decrease in leptin, a hormone that helps you feel full.
Bottom line: people who sleep more weigh less, so make sure you get your shut-eye.
Tip #3-Wash it Down With Water
Approximately 75 percent of Americans are chronically dehydrated. In 37 percent of Americans, the thirst mechanism is so weak that it is often mistaken for hunger. Being dehydrated is a no-no if you want to have a svelte body. Even mild dehydration will slow down your metabolism by as much as three percent. Dehydration takes away from your exercise performance which leads to decreased results, fatigue, and increased cortisol levels, the stress hormone that breaks down muscle tissue and stores body fat. If you aren't drinking enough water you're holding onto water. How much should you drink? The best recommendation is to divide your body weight in half and drink that number in ounces every day. If you have a diet soda habit, now is the time to cut it out. Diet soda does not help you lose weight, and studies show it may actually contribute to weight gain.
Bottom Line: Drink mostly water throughout the day. You can squeeze some lemon, orange slices of lime to give it flavor.
Tip #4 Set Your Priorities
Brett's Bottom Line:
The truth is life can be stressful and complicated, and things come up that get in the way of your workouts. That's why it's so important to set realistic goals and find the middle ground between your ultimate physical appearance and what's realistic for your lifestyle, and it's something you're able to maintain. Manage and set your priorities when it comes to your training. Start by figuring out how much time you can commit to your workouts every week, beginning with the end in mind and working backwards.
Brett Cohen is the founder of Integrated Training Systems a fitness & wellness company located in New York City. He holds a Bachelor Degree in Education, is a C.H.E.K Institute Exercise Coach, Holistic Lifestyle Coach, and Golf Performance Specialist, as well as National Academy of Sports Medicine Personal Trainer, and Titlelist Performance Institute Golf Fitness Instructor.
A New Year's Challenge
Amanda Edell Personal Trainer
I have recently gone away to Hawaii to visit my friend Gabby who was there for the month of December getting her yoga certification to become an instructor. Upon arriving, I quickly realized Gabby had been in a strict veganism yogi boot camp! A straight up boot camp for yogi's where the instructors held classes for three hours in the morning and 3-4 in the afternoon. Everyone was expected to be there for all classes. No excuses. Did I mention this was ALL hot yoga? Did I mention I hate (hated) yoga?
The course was run by Maui Yoga and there were about 20 yogi's getting certified who had been there for the entire month. I wanted to see what it was all about so I decided to take my first class that Saturday morning. It was an hour and a half. For those of you who know me very well, yoga has never been my forte so an hour and a half was brutal. I got through the class, leaving a pool of sweat and my ego checked at the door. I was astonished. How could it be that I could run 26 miles, squat 155lbs, deadlift over 180, but holding an isometric squat or turning my body to the side and holding a prayer pose completely crushed me? Yes, I had taken yoga before but not in this setting and with these people and instructors. Their flexibility, their strength, their bodies and what they were capable of doing really inspired and amazed me. I had always been too short sided to realize the importance of yoga in my overall workout routine. I could never get past the initial "I hate this" or "I'm not flexible enough." It was then, that Saturday morning in Maui, I realized just how much my body, mind and spirit needed yoga.
The whole experience forced me to start thinking. When it comes to programming, I preach diversity to all my clients. And the one thing I say is to get comfortable with being uncomfortable. I was uncomfortable all right! The initial discomfort in class was quickly forgotten about when I realized my back became less stiff, my hamstrings less tight and probably the most surprising, I was sore and tired in a way I never knew possible! And better yet, a small competitive fire started burning inside me. I wanted to learn as many poses as possible and challenge myself in a new and difficult way. I felt so good after sweating my butt off and leaving that hot muggy room. I realized when taken out of the madness of New York, my mind was forced to slow down and physically I was forced to conform to the unforgiving instructors lead and adapt to the slow yet peaceful energy of the classes. It became very clear to me that my own training was missing a vital and important piece of the overall health and wellness puzzle.
I am writing this newsletter to ask you one question-
(...read the rest and leave a comment)
Pick a challenge and tackle it. Let me know what it is. Mine is yoga. Think I can do a head-stand within six months? A backbend by the end of the year? Let's get a bet going...I'm up for a challenge...Are YOU?!
Amanda Edell is ready to help you dicover the importance of exercise for your body and mind. Contact her today!

William Trimble
Training clients more then 15,000 hours over the last 13 plus years has taught me a few things about how to help clients reach their fitness goals.
Did you know that more then half of all people starting exercise programs and joining gyms will quit within the first 4 to 6 weeks. Unfortunately, good intentions are not always enough to get the kind of life changing results you envisioned. You waste time and your money.
Instead you want to find a qualified fitness professional to design a complete fitness program for you. Some key ingredients to success are appropriate interval training and aerobics sessions, healthy meals and portion control, life coach and support system, daily planned training time, tracking progress and monthly fitness assessments, and believing in yourself and sticking to your program.
There are hundreds of gyms and thousands of trainers in NYC. It is very important to research and select a program carefully. One that fits your lifesyle and fitness needs. This will increase your chances of long term success and hopefully make your fitness experience more enjoyable.
Finally you want to continue to try new fitness activities in order to challenge yourself and add variety to your workouts. This helps keep you interested and makes the workouts more FUN.
I believe it is more important to incorporate a well rounded fitness program into your lifestyle. This will give you more control over your own health and fitness and hopefully become a new way of life for you going forward.
Contact William today and be the beneficiary of his 13 years of success in getting his clients the results they desire.

5 Reasons New Year's Resolutions Often Fail
Joshua Margolis
The clock has struck midnight, the partying is through. Have you started your fitness resolution? Remember, it is up to you!
So why exactly do our resolutions to take better care of ourselves often times lose steam as soon as the hangover clears?
Top Five Reasons New Year's Resolutions To Be Healthier Often Fail

1. I Don't Know How To Exercise
That is what a trainer is for! A trainer can help with motivation, knowledge, guidance and especially that proverbial kick in the butt when you don't feel up to working out.

2. I Don't Have Time
Physically active people do not necessarily have more free time than those more sedentary. Exercise generates energy and the more energy you have, the better you will feel in all aspects of your life.

3. Magic Bullet Theory
Do not wait around for that magic diet, pill, or drink. If you do, you will be singing the same tune in the new year. The first step in achieving anything is to simply take action towards it!
Joshua Margolis wants to make sure you miss these 5 pitfalls and more. Accomplish your goals today. It's Mind Over Matter!
Refer Your Favorite Fitness Pro
Let new clients find them here. NeighborhoodTrainers is looking for great trainers and instructors in Manhattan, Brooklyn, Queens, Staten Island, & the Bronx.
Learn Your Body Mass Index (BMI)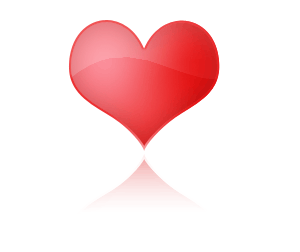 Body Mass Index (BMI) is essentially a height to weight ratio. Am I a healthy weight for my height.
Figure out your BMI now.
Underweight = < 18.5
Normal Weight = 18.5-24.9
Overweight = 25-29.9
Obese- 30 or higher
Remember, speak to your doctor before starting a fitness program and then seek out the right personal trainer for correct program design. Enjoy your workout!