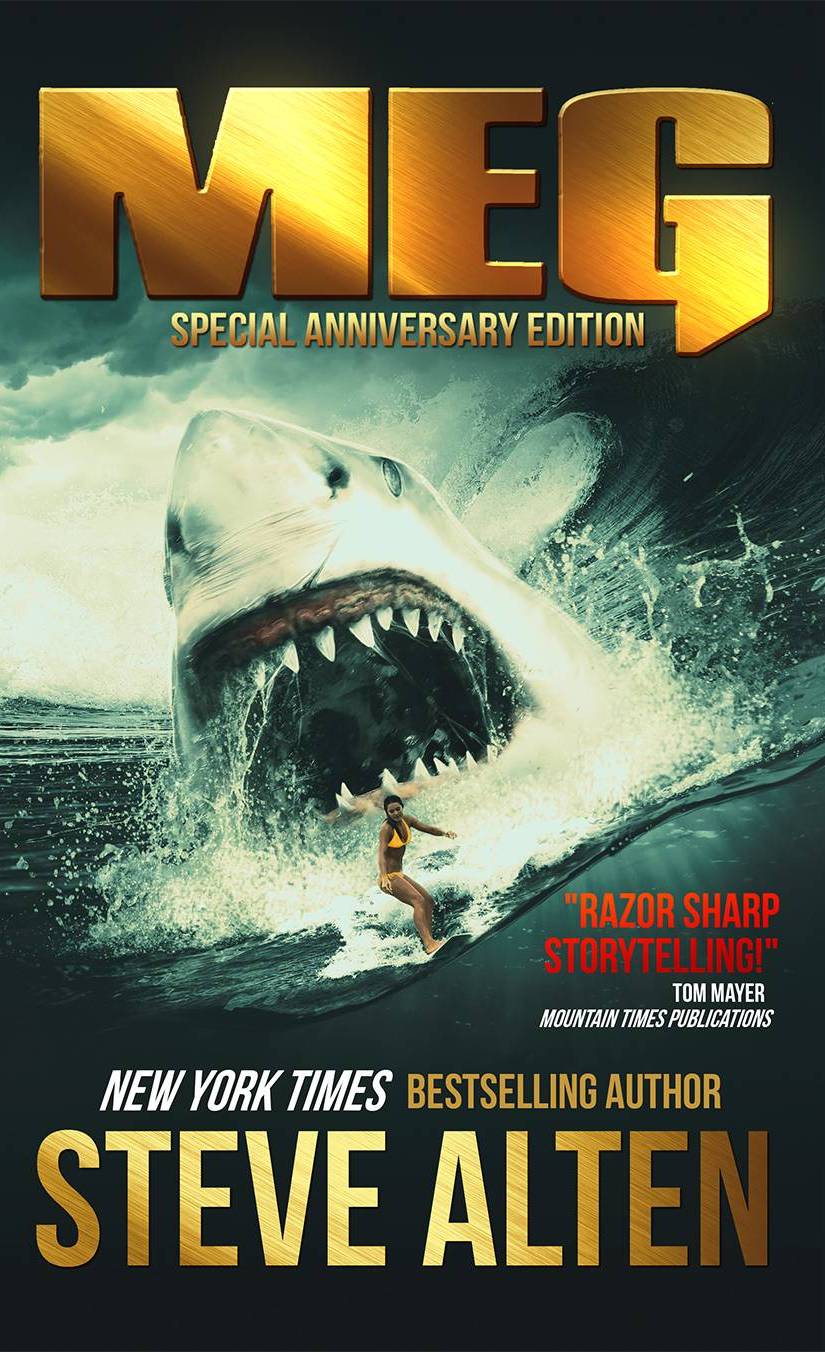 Dear Readers:



Thousands of MEG 20th anniversary special edition hardbacks have been delivered and read, and the response has been overwhelmingly positive. As you know, each of the 5,000 hardbacks are numbered and were printed as a collector's item as a special thank you to my loyal MEGheads. It is my goal to see that these books increase in value. To do that requires a big MEG movie.


Having signed a non-disclosure, I'm forbidden to discuss details of what's ahead, but I suspect the remaining special editions will sell out in April. If you are looking for a unique gift or are planning ahead for Father's Day, don't wait too long to order.
Meanwhile, VOSTOK is on sale and continues to draw attention from members of the media and radio talk show hosts who want to discuss some of the information woven into the story that was provided to me by Dr. Steven M. Greer, the world's foremost authority on Extraterrestrial Intelligence Last month, former Obama Advisor John Podesta revealed that his biggest regret since leaving office was "keeping the UFO issue a secret." Dr. Greer was the person who provided the extensive briefing to John Podesta on UFOs shortly after President Obama took office in 2009. VOSTOK reveals a warning to Obama that forced Podesta to back off his UFO inquiries.

With that, here's your update.
Was President Obama Warned Off An Investigation into UFOs?

Washington, DC, March 30, 2015 - Last month, Obama Advisor John Podesta revealed that his biggest regret since leaving office was "keeping the UFO issue a secret." Now, a new book by NY Times bestselling author Steve Alten, has blown the lid off those secrets - including a warning to the President. The author's source - Steven M. Greer, M.D., the world's foremost authority on Extraterrestrial Intelligence (ETI) and the same person who provided the extensive briefing to John Podesta on UFOs shortly after President Obama took office in 2009.


Dr. Greer, an emergency room physician who left his medical career to dedicate his life to disclosing the truth about UFOs, also met with James Woolsey, President Clinton's first CIA director, along with the heads of the Defense Intelligence Agency, the Head of Intelligence Joint Staff, members of the Senate Intelligence Committee, and a select number of Congressmen.


Best-selling author Steve Alten incorporated over a thirty hours of private interviews with Dr. Greer into the storyline of Vostok (Rebel Press). Fans of thrillers will be drawn into the story -- Vostok is a very real 15 million-year-old subglacial lake located beneath two-and-a-half miles of ice in East Antarctica. Incredibly, there is also a magnetic anomaly inside the lake that has baffled experts as to what it could be. Three scientists are selected to venture into this underwater realm in a submersible. What they discover will keep readers turning pages.
But Vostok is much more. The thriller exposes a secret transnational Cabal which draws an estimated $80 billion secret budget from US taxpayers with no congressional oversight. Made up of bankers, oil oligarchs, and members of the military industrial complex, the Cabal has used its influence to deny over 500 US patents to new energy devices and issued Section 181 orders that allows for these energy devices to be seized by the Federal government as "threats." As a result, clean free energy systems that would literally transform the planet (and the dominant U.S. macro-economy) have been black-shelved, their inventors threatened... and worse.


According to the author and his source, Presidents Clinton and Obama were both "warned off" pursuing their UFO investigations; CIA Director William Colby was murdered after he decided to cross the powers-that-be, and Obama's trip to Norway to accept his Nobel Peace Prize was interrupted by a Scaler weapon blast (an ET technology reverse-engineered decades ago) that caused the Oslo night sky to light up with a blue spiral. VOSTOK names names, along with the locations of super secret military bases where ARVs (Alien Reproduction Vehicles) are harbored and may one day be used in the ultimate false flag event.


Final chance at the WRITING COACH program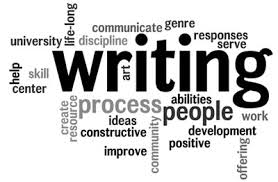 With the MEG movie drawing closer and demands on my time increasing, I realize this will probably be the last opening for my WRITING COACH program, a one-on-one opportunity to help new writers to become published authors. I help each client develop their story and characters, then we write the story chapter by chapter. The result - a novel worthy of being published (eight students and counting!)
I have two final spots to be filled, but it has to be a concept that excites me to commit a year or more of my time. Cost of the program was $3,750, but I lowered it to $2,995. To be considered email me a short synopsis at Meg82159@aol.com . If I see potential I'll arrange a free call to brainstorm the idea. If we both like the direction I'll send you a contract that commits me to working with you at your schedule.
Living Tips - Scary Car Scenarios and how to escape...

Most people don't take advice about auto hazards until it happens to them or someone close to them.
Living Tips - How to select fish at the market
How to Buy The Best Catch by Sharon Richter

Jeff Gordon's revenge
Jeff Gordon: Test Drive 2 | Pepsi Max
Laugh of the Month

After nearly 50 years of marriage, Ted was lying in bed one evening, when his wife felt Ted begin to massage her in ways he hadn't in quite some time. It almost tickled as his fingers started at her neck, and then began moving down past the small of her back. He then caressed her shoulders and neck, slowly worked his hand down, stopping just over her stomach. He then proceeded to place his hand on her left inner arm, working down her side, passing gently over her buttock and down her leg to her calf. Then, he proceeded up her thigh, stopping just at the uppermost portion of her leg. He continued in the same manner on her right side, then suddenly stopped, rolled over and became silent. As she had become quite aroused by this caressing, she asked in a loving voice, "Honey, that was wonderful. Why did you stop?"; To which he responded, "I found the remote..."
Thanks to Steve Swisher.

IF YOU HAVE A JOKE YOU WOULD LIKE TO SHARE, please e-mail to me at
MEG82159@aol.com
Put JOKE in the subject line.
Recipe of the Month: Chocolate Meringues for Passover
Ingredients For Meringue:
2 large egg whites, at room temperature
4 tablespoons confectioners sugar-sifted
3 teaspoons cocoa powder-sifted
pinch kosher salt
For Dipping Sauce:
1/2 cup raspberry jam
1 tablespoon lemon juice
Directions:
Preheat oven to 200°F. Line 2 baking sheets with parchment paper and set aside. With an electric mixer, beat egg whites until it just holds soft peaks. With mixer running, add a tablespoon of sugar at a time, beating on high until stiff, glossy peaks hold. Gently fold in salt and cocoa powder. Transfer meringue to a pastry bag fitted with a ½-inch star tip. Pipe 1-inch wide stars about ½-inch apart until you have used all the meringue. If you don't have a pastry bag or tips, you can fill a gallon Ziploc and trim the tip off. Pipe small circles as you would with a pastry bag. Bake 1 ½ to 2 hours or until meringues are dry and crisp. Turn the oven off and cool in the oven with the door propped open for 1 hour. In a small bowl, combine jam with lemon juice and stir to loosen. If still too thick, add a few drops of water until jam is the right consistency to use as a dipping sauce. Yields: 20 meringues
*IF YOU HAVE A RECIPE YOU WOULD LIKE TO SHARE, please e-mail to me at MEG82159@aol.com Put RECIPE in the subject line.
Finally...

Jon Stewart closes The Daily Show with his moment of Zen, I offer you my moment of Curly... (I defy you to watch this and not smile)
Disorder in the Court
Stay well, stay safe... and know this author really appreciates you.
Sincerely,