To My Readers:



Happy Easter & Passover.

Three important announcements:

First, the MEG movie's release date has been moved, from March 2, 2018 to August 10, 2018. This change was made to INCREASE the film's potential gross. A summer release for the shark movie was always desired (it should come out right around Shark Week). Like you, I hate waiting, but this is great news - MEG will be the big movie of the summer of 2018.

Second, the MEGheads have spoken: MEG: Generations will be released in the fall of 2017!

One stipulation - to support that early release date, I need my wonderful readers to BUY & SPREAD THE WORD about...

(item 3) UNDISCLOSED, my 16th thriller, set to be released on June 6, 2017. This book was 3 years in the making and weaves together the testimonials of top government, intelligence, and military eyewitnesses which I was given access to by Dr. Steven M. Greer while I edited his incredible (non-fiction) book, UNACKNOWLEDGED.
UNACKNOWLEDGED Dr. Greer's book (and documentary - see exclusive trailer below) debuts April 25 in stores.
UNDISCLOSED (my thriller) debuts June 6, 2017. There will only be 5,000 first (collectors) editions printed. They just went on pre-sale on 3-31-17. Reserve your copies now!
Will it be a good one? Check out the first review:

"No living author weaves fact and fiction like Steve Alten. 'Undisclosed' is an energy-driven page-turner thrumming against the siren call of today's technological opium for the masses. Alten's newest offering to the canon of smart science fiction could be the most compelling book you'll read this year. Cinematic in scope - it will be the most exciting."

- Tom Mayer, Mountain Times (Boone, N.C.)

As always, your support means the world to me. Thank you.

--Steve Alten
Signed and Numbered MEG 20th Anniversary Hardbacks!

Are you a CHARACTER in UNDISCLOSED?

Robert Gibbons, Jr., Mohammad Mallouh, Juande Lara, Don Thompson, Brent Snowden, Jonathan Wade, Khrys King, Aaron Rahn, Jeff Elrod, Suzanne Tomas, Sam Mannino, Kelly Kishel, Wade Snuggerud, Ken Spencer, Duane Saylor, Teresa Hurtienne, Domenik Davis, Ryan Skinner, Angel Bartolotta, Sarah Mayhew-Reece (and Alton), Lukas Dominic, Adrian Reeve, Peter Niedzinski, Chris Mull, Michael Kemp, Andrew Grabowski, Ian Concannon, Rachel Barry, Lois Stern, Jeffrey Emmette, Sophia Pregadio, Herschel Eugene Evans, Richard Gatenby, Angela Hatzileris, Scott Muse, Randy Hall, Kyle Knori, Kariane Phillips, Logan Remy LaCombe,
Joyce & Josh LaCombe, Ronnie Rahn, Barry Zuckerman, Brian Coker, Jordan Denny, Edward Canup, Jr., Sunny Pillay, Jack Stack, Elizabeth Hull, Kirsty Brunt, Xavier Solis, Neale Manley, Tom Price, Al Marulli, Jessica Marulli, Joseph Williams, John Green, Jonathan La Barbera, Sara Jernigan, Sandy Lynn Bagwell, Stuart Martin, Matthew DeVictor, Lydia Gagnon, Paul Sova, Erin Driscoll, Nick Mastramico, Jared Betz, Sasha Moulder, Michael Andrew-Sutterfield.
UNACKNOWLEDGED - Watch the Trailer!

Living Tips - Vitamin C may help stop cancer from spreading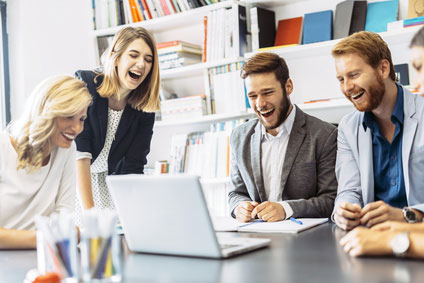 Her dog was in heat, but she agreed to look after her neighbor's male dog while the neighbor was on vacation. She had a large house and she believed that she could

keep the two dogs apart. However, as she was drifting off to sleep, she heard awful howling sounds. She rushed downstairs and found the dogs locked together and unable to disengage, as frequently happens when dogs mate. Unable to separate them, and perplexed as to what to do next, and although it was very late at night, she called her vet, who answered in a very grumpy voice. After she explained the problem to him, the vet said, "Hang up the phone and place it down alongside the dogs. I will then call you back and the noise of the ringing will make the male lose his erection and he will be able to withdraw." "Do you think that will work?" she asked.


"Just worked for me," he replied.


Thanks to Greg Crutcher.
IF YOU HAVE A JOKE OR VIDEO YOU WOULD LIKE TO SHARE, please e-mail to me at MEG82159@aol.com Put JOKE in the subject line.
UNDISCLOSED: Sneak Peek
"Zero-point-energy will not just replace fossil fuels; it is the game-changer that will eliminate hunger and poverty, pollution and climate change, disease and war... it will skyrocket the global economy and place every nation on an even playing field. Free, clean energy unlocks the door to humanity's evolution as a species and we've possessed the key for 70 years, only the gatekeepers refused to allow us to use it in order to protect the oil oligarchs and the military industrial complex. It is the new physics that allows us to explore the galaxy and beyond."


"Wait... Are you saying we have the means to travel faster than the speed of light?"

"Yes, Mr. Undersecretary. Only we didn't invent it. We reverse-engineered it."

"Reverse-engineered it? From who?"

Recipe of the Month: Honey-Garlic slow-cooker
Chicken Thighs

Ingredients:
4 skinless, boneless chicken thighs
1/2 cup soy sauce
1/2 cup ketchup
1/3 cup honey
3 cloves garlic, minced
1 teaspoon dried basil


Instructions:
Directions: Lay chicken thighs into the bottom of a 4-quart slow cooker. Whisk soy sauce, ketchup, honey, garlic, and basil together in a bowl; pour over the chicken. Cook on Low for 6 hours.

*IF YOU HAVE A RECIPE YOU WOULD LIKE TO SHARE, please e-mail to me at
MEG82159@aol.com
Put RECIPE in the subject line.
Jon Stewart closes The Daily Show with his moment of Zen, I offer you my moment of woob woob woob -- Curly...
(I defy you to watch this classic short and not smile).
Stay well, stay safe... and know this author really appreciates you.
Sincerely,