What will 2018 bring? For me, the first priority is always good health... something I wish for you and yours. Of course, it's always nice to be entertained. A MEG comic debuts in February with Issue One, followed by a MEG movie trailer in March. April/May brings MEG: GENERATIONS, book 6 (and last???) of the series...

...followed by the MEG MOVIE in August.

With love and appreciation,

Steve Alten
UFOs in the News:

The NYU Times reported last week about a secret $22 million Pentagon program investigating UFOs. If you have read UNDISCLOSED, that figure is a bit low, try $80 Billion a year! Where are your tax dollars being spent? Read UNDISCLOSED.... it's all disclosed in the pages of a fictional (wink-wink) thriller.

Jason Statham excited about MEG::

Living Tips - A Proven New Protocol for Pancreatic & other Late Stage Cancers
Three years ago, a close friend of mine was diagnosed with Stage-4 Pancreatic Cancer which had spread into his liver. His presenting CA 19-9 was 268. Three months earlier, the microbiologist who was supplying me with extract to combat my Parkinson's symptoms had made a breakthrough in treating cancer. After using the new cancer extract for about 6 weeks, my friend's tumor in his pancreas had shrunk by 50% and the 32 tumors in his liver were down to two! The oncologist was shocked. Within 9 months his cancer was undetectable.
I know what many of you are thinking - if this was real it would be in every medical journal and newspaper. Unfortunately, that's not how the medical industry works in the U.S of A. It takes tens of millions of dollars and many years to get something like this through human trials.


This isn't a drug and there are no harmful side-effects. The good news: It works against the worst stage-4 cancers. The bad news: It's not covered by insurance. Relatively speaking, it is not expensive for a treatment that has saved hundreds of lives, but it's not free either. Monies go to fund a non-profit lab to fund their research. In memory of my father (who died of cancer six years ago), in gratitude for saving m friend's life... and for you, my extended family - I offer this video to send to those who may need it, and my personal email address so they can request more info as to why this works, the costs, and actual video testimonials from people who were cured. I receive nothing but the warm feelings that come with sending the info that can SAVE A LIFE.
Joke of the Month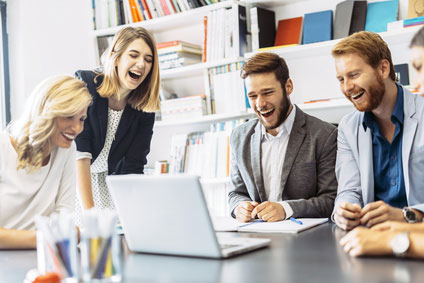 A teacher is teaching a class and she sees that Johnny isn't paying attention, so she asks him, "If there are three ducks sitting on a fence, and you shoot one, how many are left?" Johnny says, "None." The teacher asks, "Why?" Johnny says, "Because the shot scared them all off." The teacher says, "No, two, but I like how you're thinking." Johnny asks the teacher, "If you see three women walking out of an ice cream parlor, one is licking her ice cream, one is sucking her ice cream, and one is biting her ice cream, which one is married?" The teacher says, "The one sucking her ice cream." Johnny says, "No, the one with the wedding ring, but I like how you're thinking!"
IF YOU HAVE A JOKE OR VIDEO YOU WOULD LIKE TO SHARE, please e-mail to me at MEG82159@aol.com Put JOKE in the subject line.
Recipe of the Month: Chewy Oatmeal Chocolate Chip Cookies

Recipe By:PANTHERA
"I modified Beatrice's Excellent Oatmeal cookies very slightly. I came up with something that my boyfriend went CRAZY over! I've never seen him enjoy cookies to that extent! He said I blew his mother's recipe away."
Ingredients:
1 cup butter, softened
1 cup packed light brown sugar
1/2 cup white sugar
2 eggs
2 teaspoons vanilla extract
1 1/4 cups all-purpose flour
1/2 teaspoon baking soda
1 teaspoon salt
3 cups quick-cooking oats
1 cup chopped walnuts
1 cup semisweet chocolate chips

Directions:

Preheat the oven to 325 degrees F (165 degrees C). In a large bowl, cream together the butter, brown sugar, and white sugar until smooth. Beat in eggs one at a time, then stir in vanilla. Combine the flour, baking soda, and salt; stir into the creamed mixture until just blended. Mix in the quick oats, walnuts, and chocolate chips. Drop by heaping spoonfuls onto ungreased baking sheets. Bake for 12 minutes in the preheated oven. Allow cookies to cool on baking sheet for 5 minutes before transferring to a wire rack to cool completely.


*IF YOU HAVE A RECIPE YOU WOULD LIKE TO SHARE, please e-mail to me at
MEG82159@aol.com
Put RECIPE in the subject line.
_____________________________________________________________
Jon Stewart used to close The Daily Show with his moment of Zen. I offer you my moment of woob woob woob - Curly, to put a smile on your face for the New Year.
Stay well, stay safe... and know this author really appreciates you.